Easy DIY planked table top completed in under 8 hours including a trip or two to Lowes!
This dining room has undergone quite a few changes.
We used to have a thrift store crystal chandelier in here that you can see here,
Blue walls that were perfect for my beachy tablescape here and
I have moved the chalkboard around in this room multiple times and recently painted one of them gold.
Now I love love love this dining room painted white and with the addition of this planked top table, it's perfect!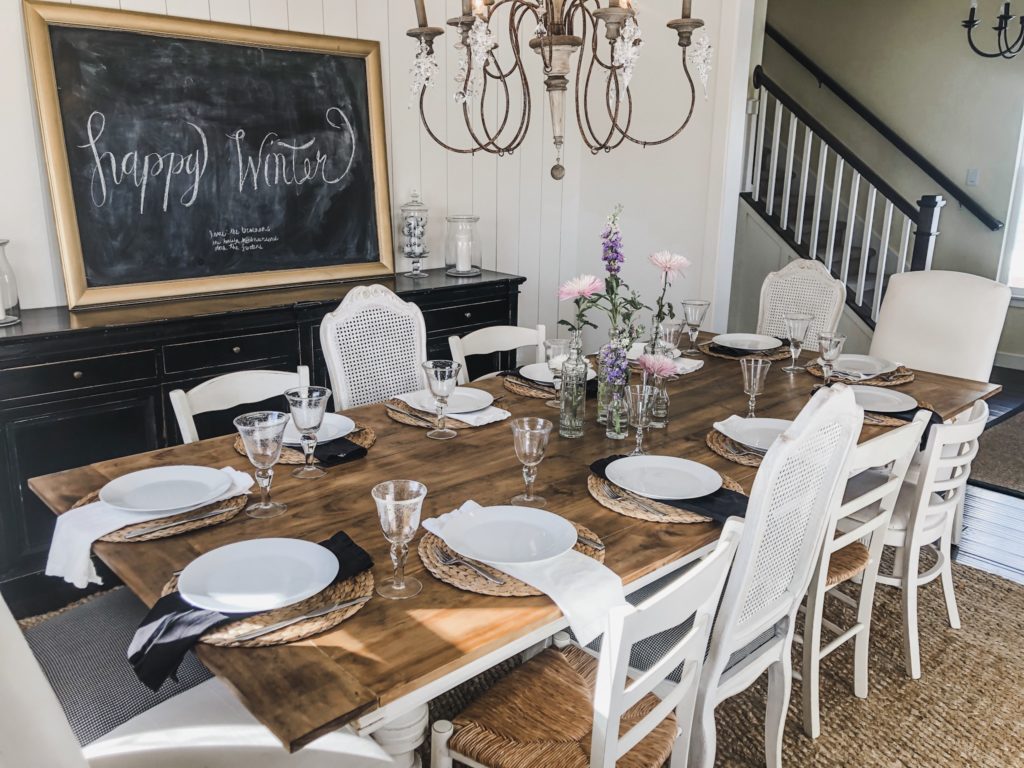 How this table started
We have had this antique table in my family for many years, but it just wasn't large enough for our large Sunday dinners.
I asked my hubby if he thought he could enlarge a bit for me. He and my son in law did it!
Easy DIY Planked Table Top directions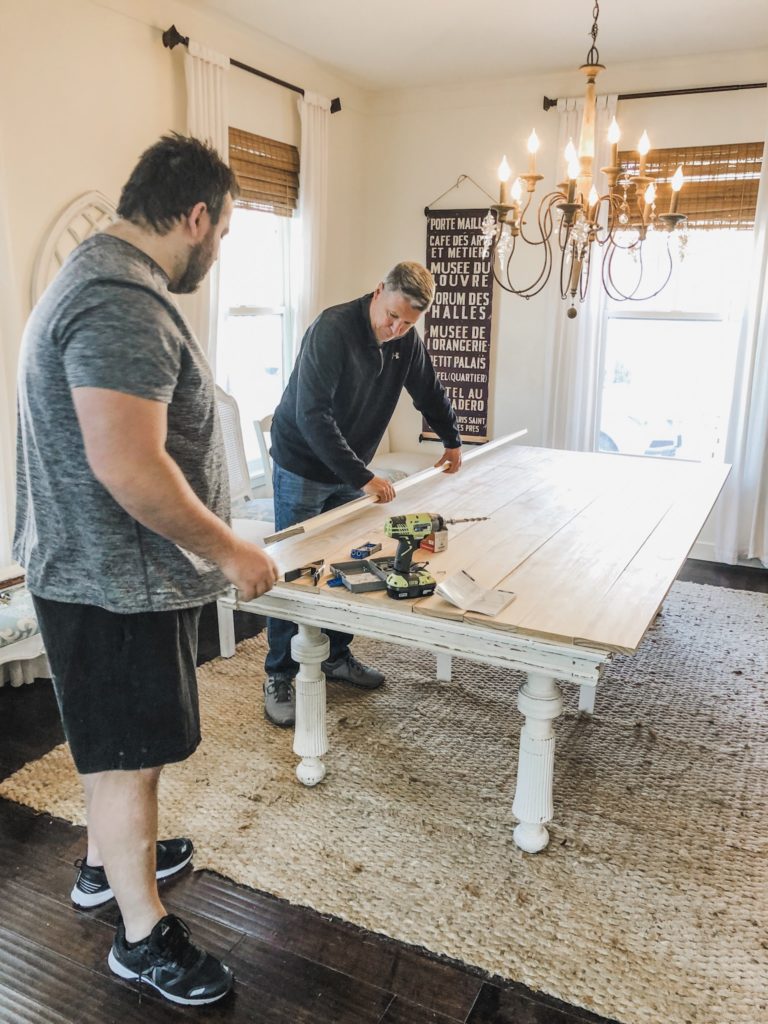 Building the table top
Our table originally measured 8 feet by 45 inches and I wanted it to be 9 feet by 48 inches.
Mike and Kevin figured out they could achieve this by using 9- 8 foot premium pine planks and two more planks cut to the width of the table to cap the ends.
They used a Kreg pocket hole jig that allowed them to drill holes at perfect angles to tie all the boards together perfectly.
This is a must have tool to create a planked table top.
Once the top was finished they flipped it over and screwed the entire piece to the existing top.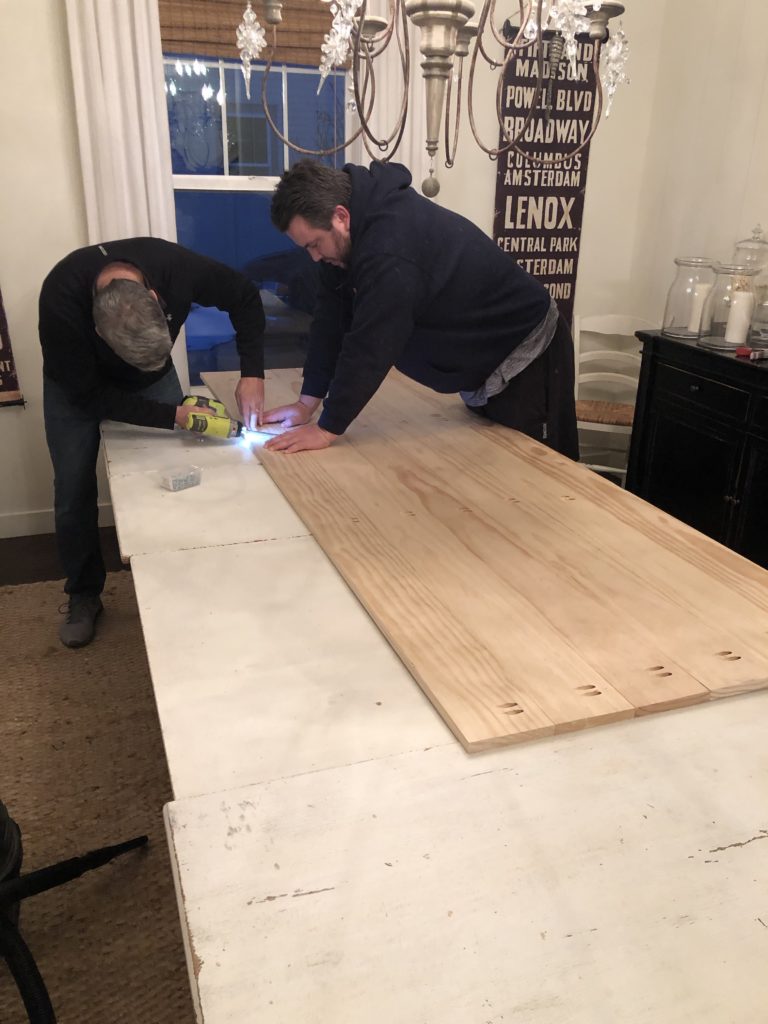 Staining the table
Mike used Minwax Wood finish color- Provincial 211 and used a rag to apply it.
Apply it going along with the grain.
It only needed one coat and we love the color!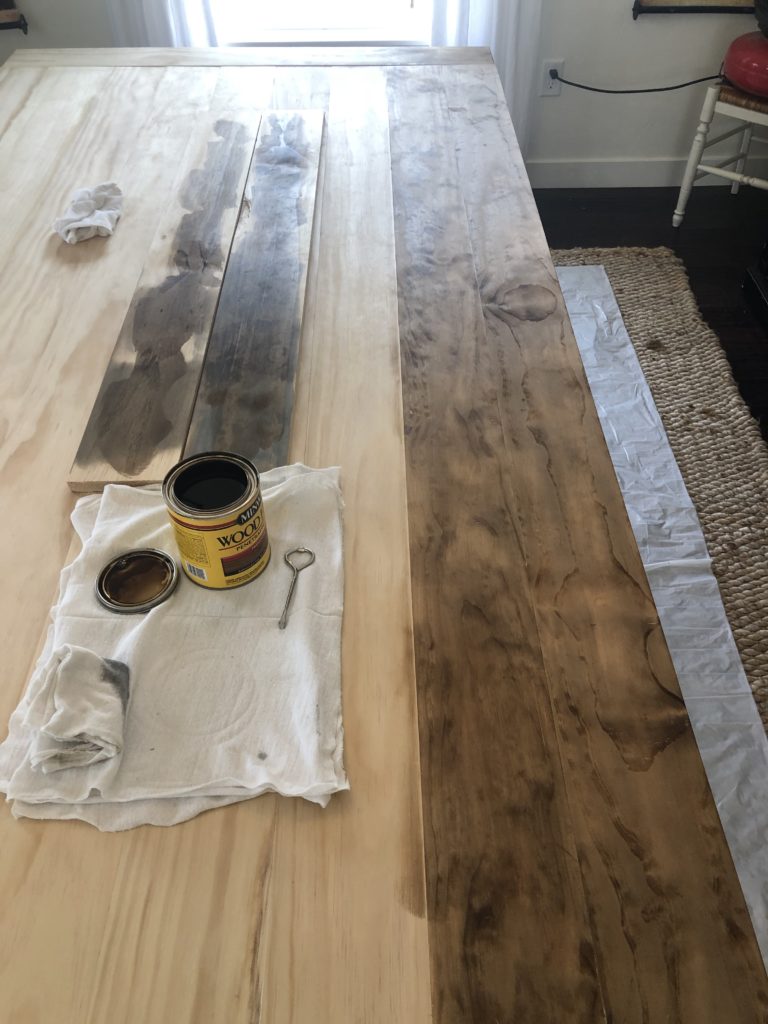 We realized after he stained it that the wood is soft and we should have used a wood hardener product.
Since the Farmhouse look can have that roughed up look, that is what we will go for as the table will show dents and scratches.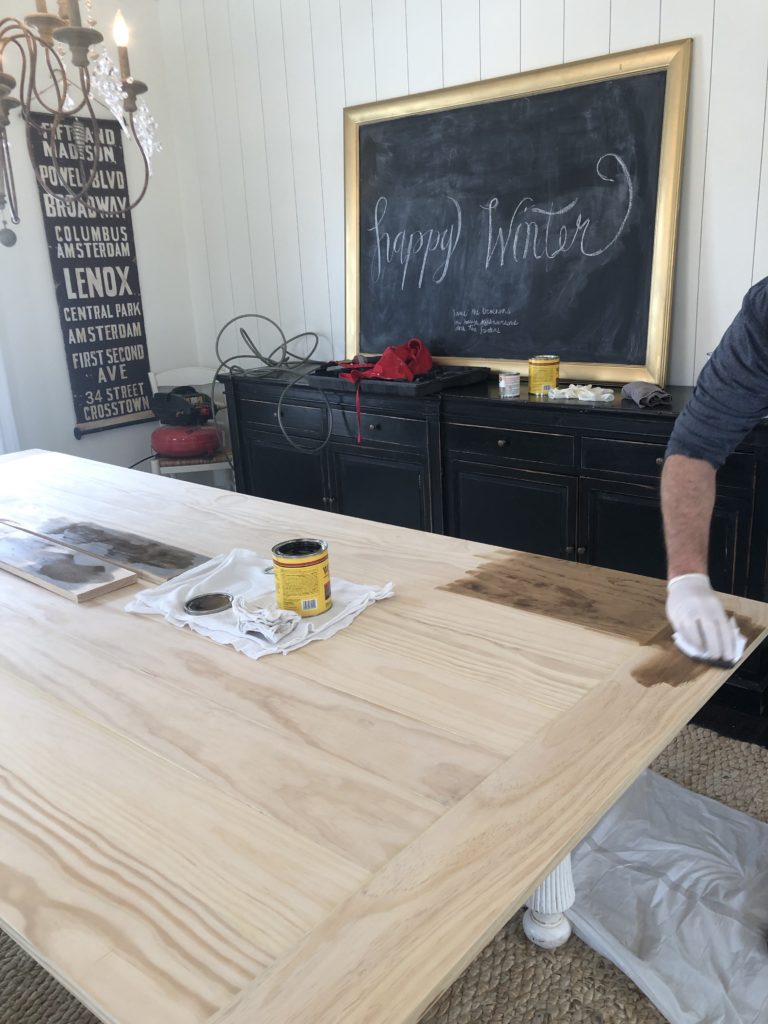 The Finished look
We could not be happier with how this table has turned out!
There is just something so cool about saving this old table just by adding a new planked top!.
Adding the stain brought a warmth to the room.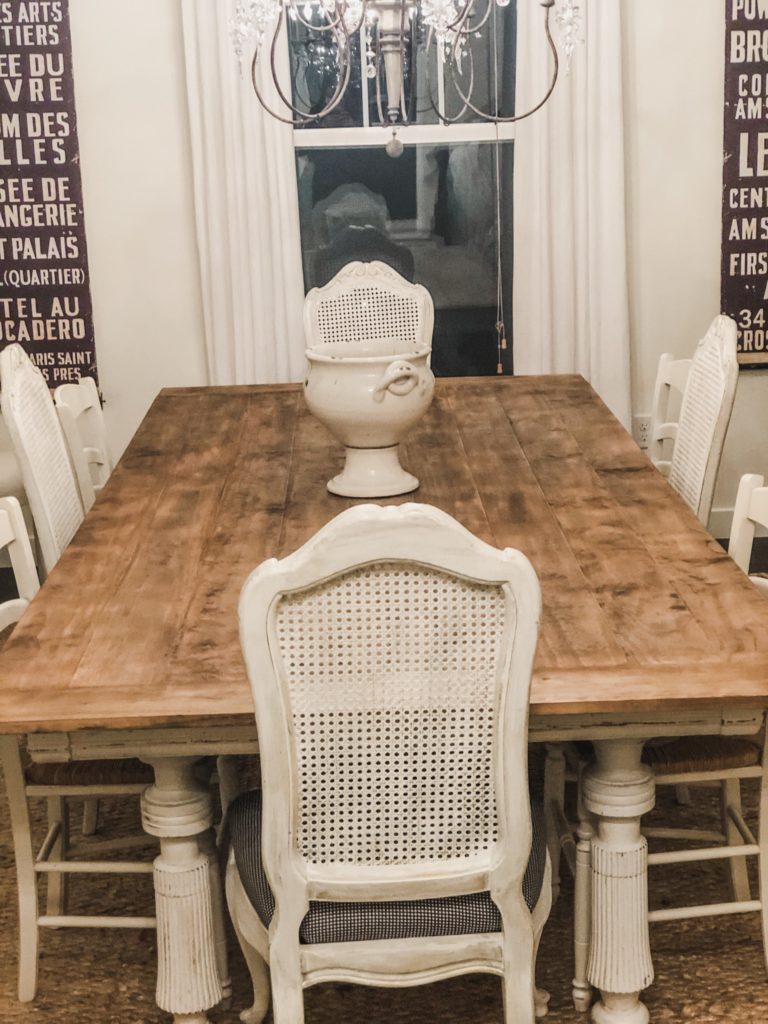 Dining room chairs
After we finished the table I decided to recover my chairs. Here is how these thrift store chairs started 9 years ago!
Here is the post on how to recover the seats to my chairs including a video!
If you want to see how my dining room looked before we painted the walls and re-did the table you can see it here
I LOVE THIS ROOM, TABLE AND CHANDELIER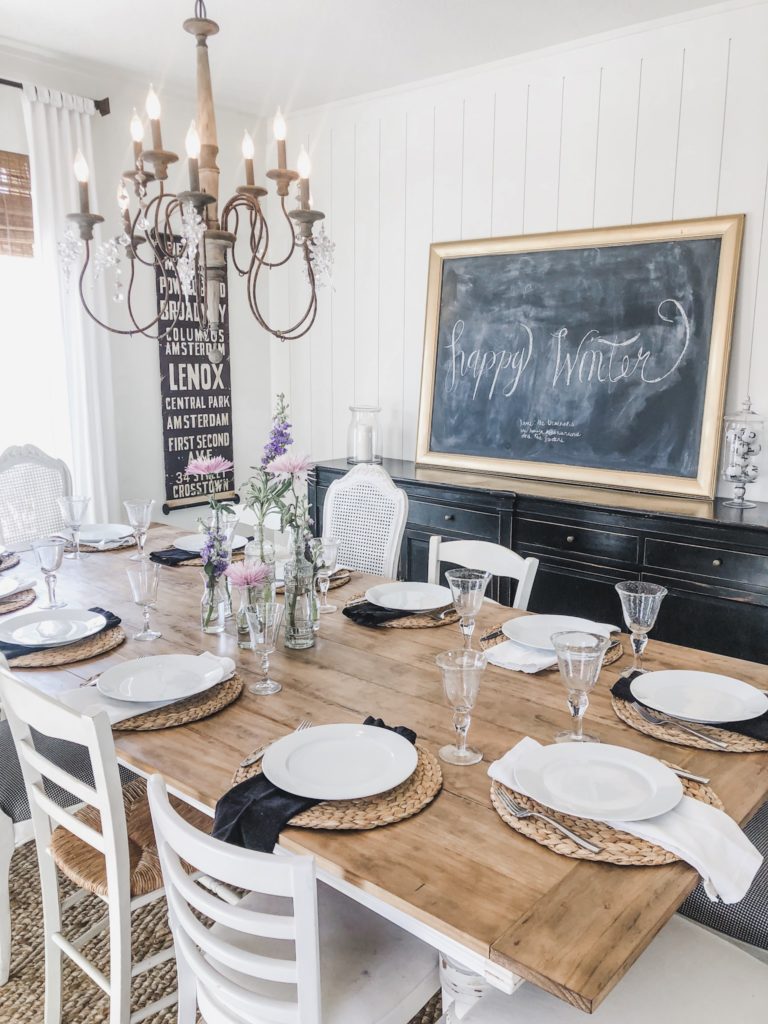 Other Posts you will love
Chalk painted bathroom cabinets
Adding board and batten to entry
Shop this post

Pin for later