We have been in our house for over 8 years and I have wanted to paint this vanity since the day we moved in! So today I am sharing how we are updating our master bathroom on a budget with chalk paint and lighting.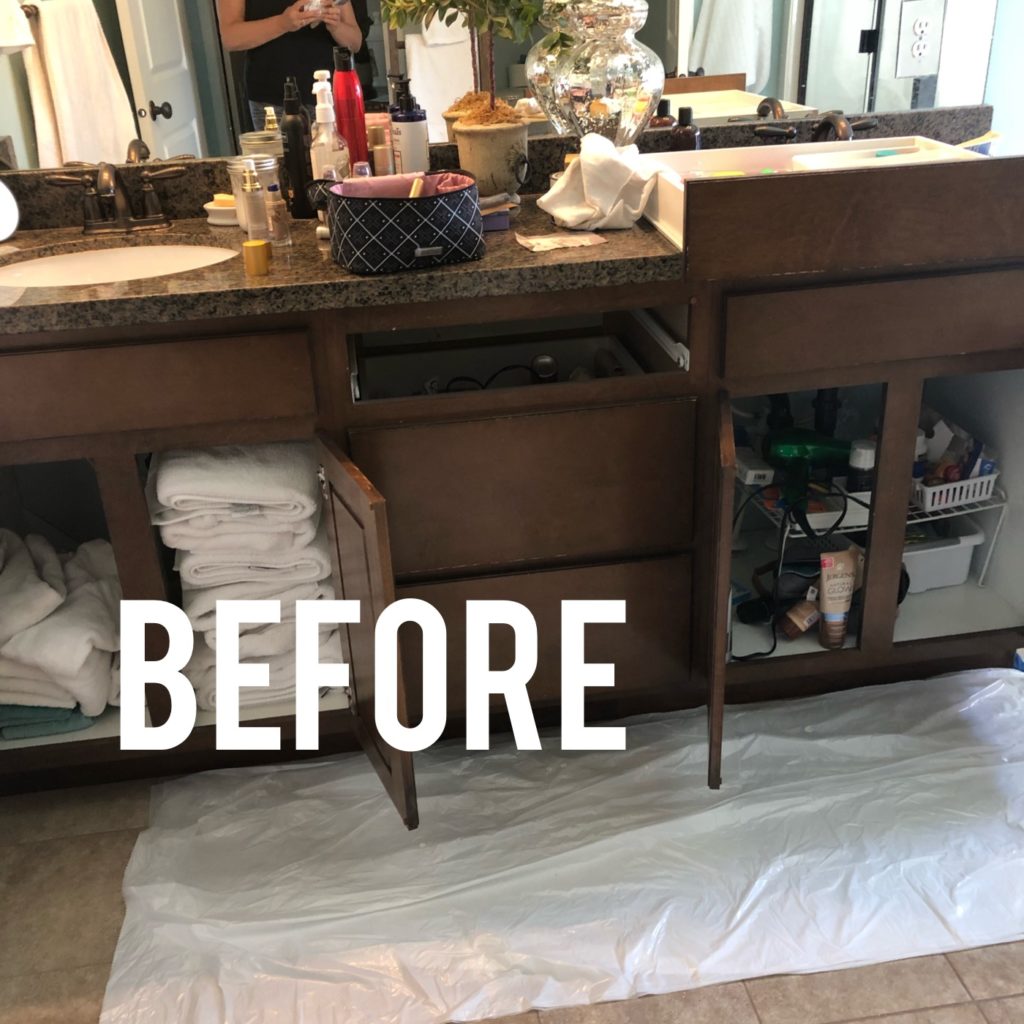 Updating Master Bath on a budget Before
We started with dark cabinetry mixed with dark granite countertops that I have never been too fond of. In order to lighten up these cupboards we decided to chalk paint them! Maybe you remember our Entertainment Center that we chalk painted? Or my mom's bedroom set that we also chalk painted? Or even our old master bathroom where we painted everything including the faucets? I loved how these projects all turned out and knew that this vanity would look amazing with a little elbow grease on our part.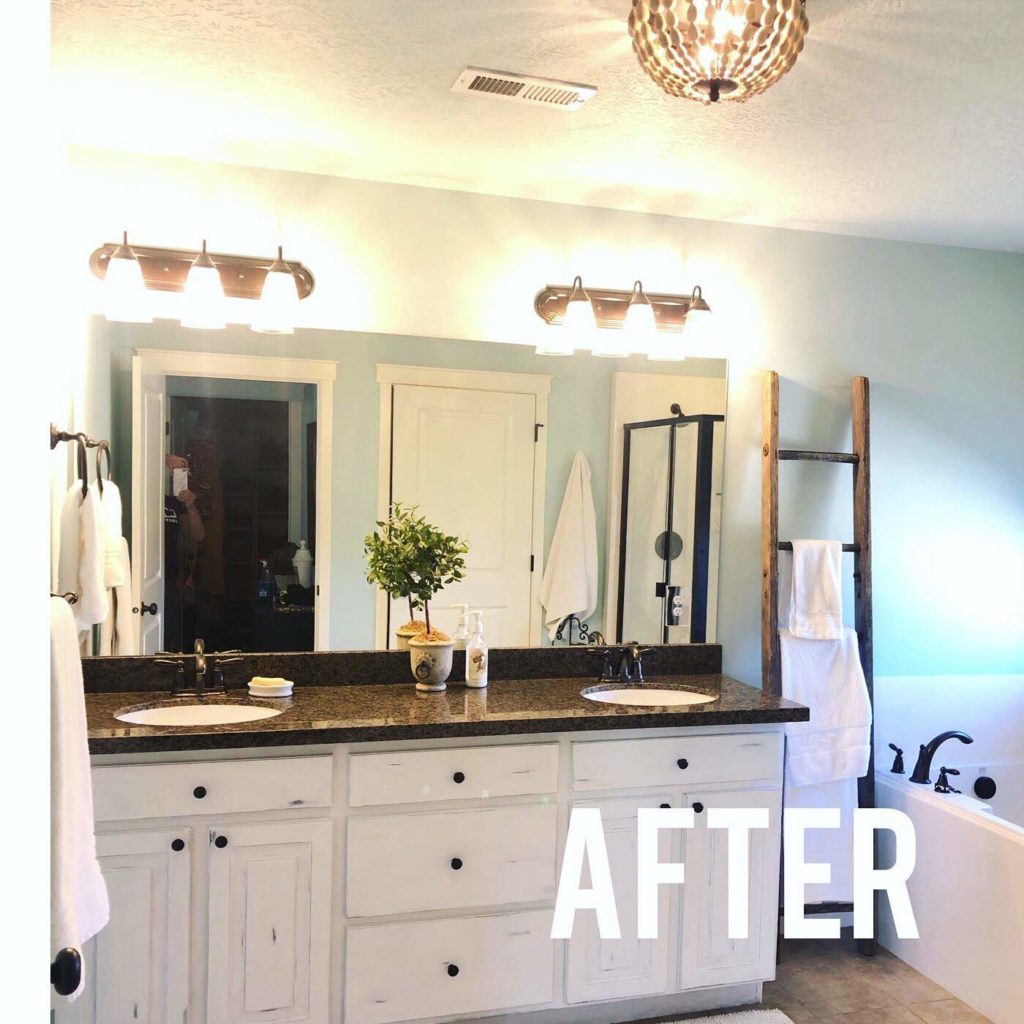 Master bathroom after Chalk paint
Huge difference don't you think? It just really lightened and brightened up the entire master bathroom. Chalk paint is seriously the way to go because there is literally no prep work! I love to get instant results with just a little bit of work (yes I am a little bit impatient but I also want it to look good and this did it for me).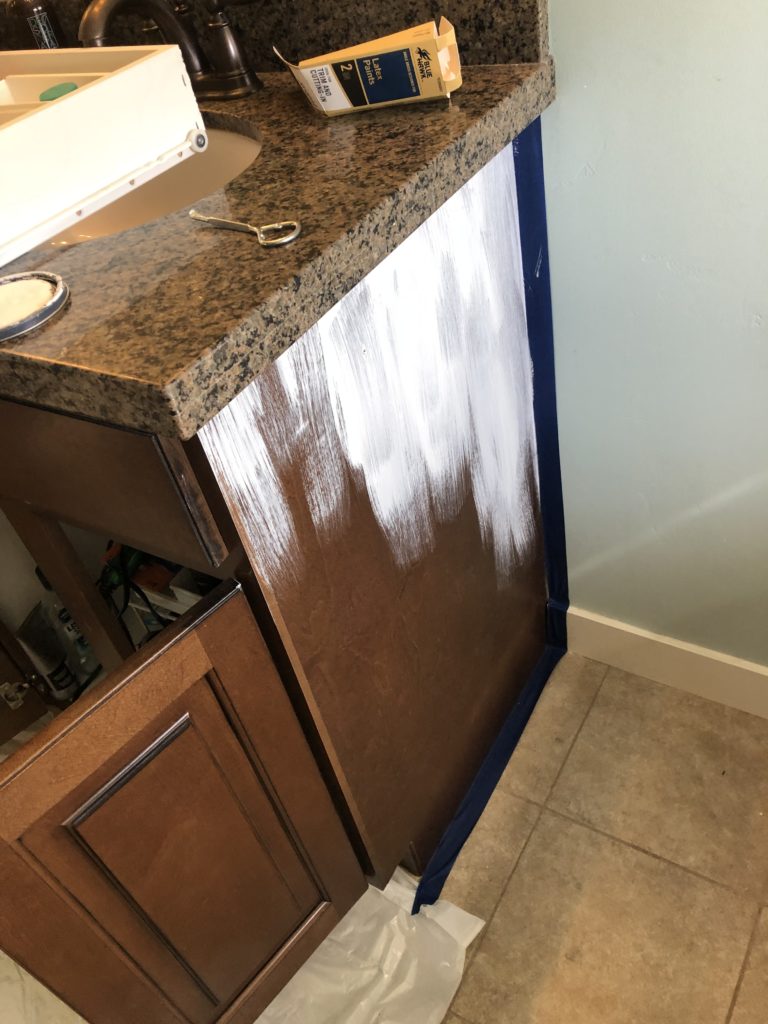 First, We simply taped off the edge of the vanity where it meets with the wall and down on the tile floor. Then we opened up the can of Annie Sloan pure white and started painting.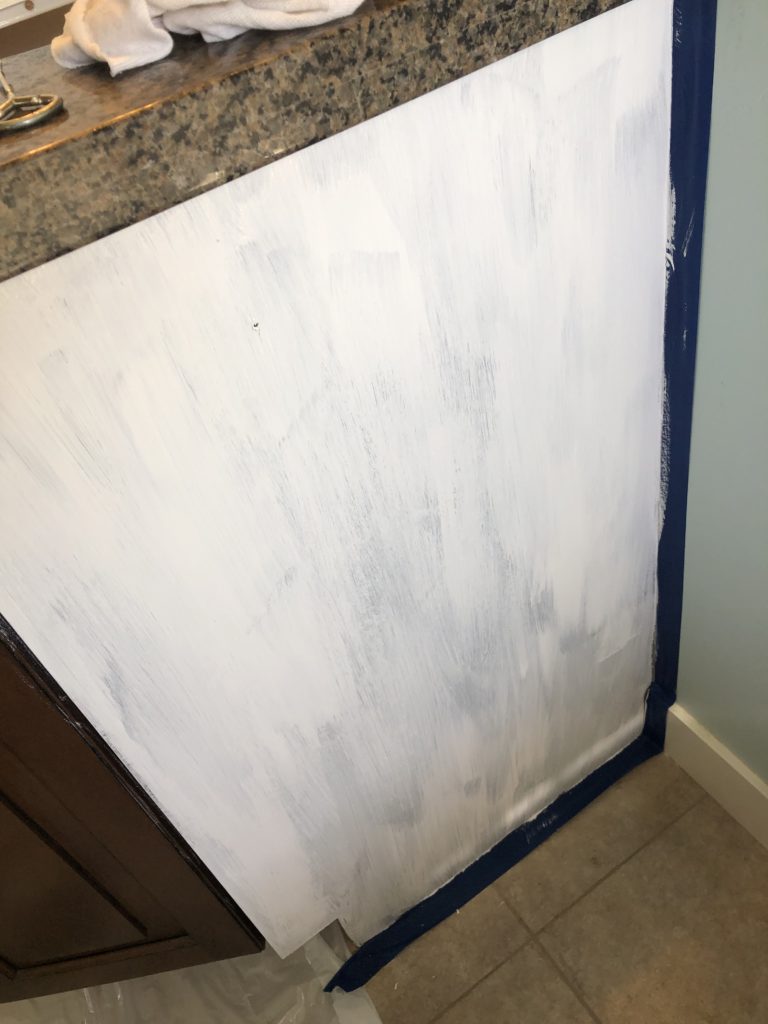 This was after the second coat. I wanted it to cover better so we did a third coat. It went pretty fast with two of us painting. At first I wasn't too sure if I was going to like it. My hubby just kept saying it is going to look amazing and he was right. I just needed to be a little bit more patient during updating our Master Bathroom on a budget.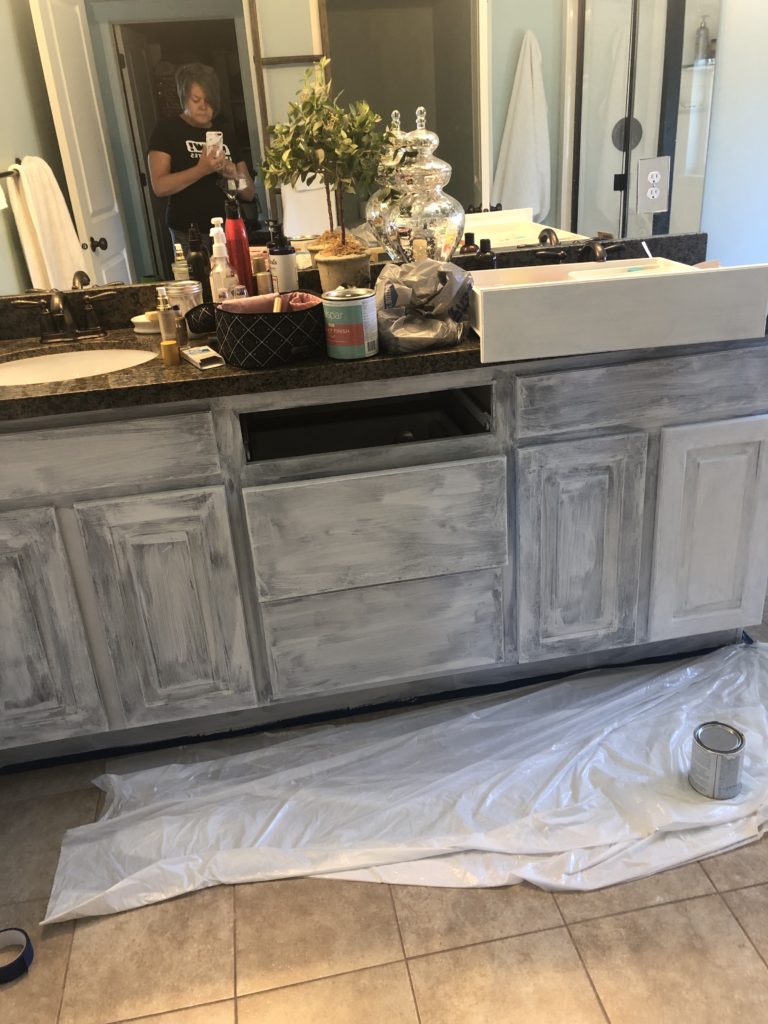 Distressing Master Bath vanity
After everything was painted and dry, we decided to try out some distressing to give it more of an old cottage lake house look and feel. We just used a little bit of sand paper we had laying around in the garage. It didn't need a lot of distressing to get the look we wanted. Then we waxed the whole piece with Annie Sloan wax and buffed it a little bit. We really love how it turned out! Another great thing about chalk paint is that even after you wax and or distress it, if you don't like it you can simply chalk paint right over it and try a different look. Have you seen my chalk painted entertainment center?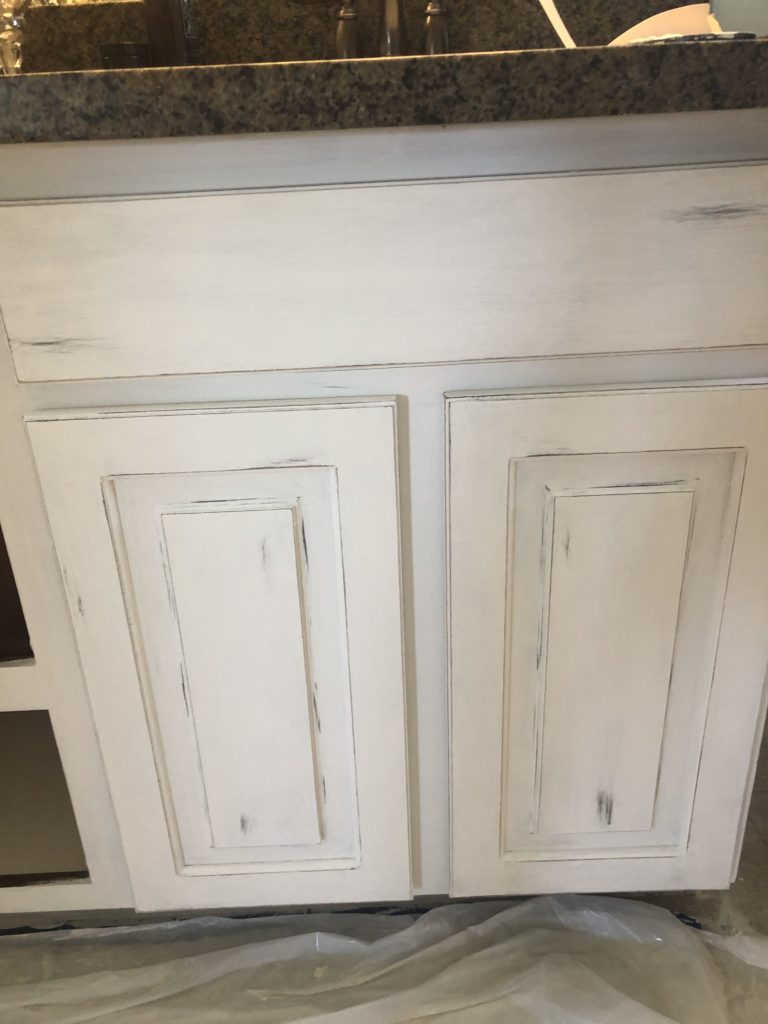 Knobs to update the Master vanity on a budget
We found these great knobs at Lowes for a great deal! Here are similar ones from Amazon I think the knobs really completed the look of our vanity.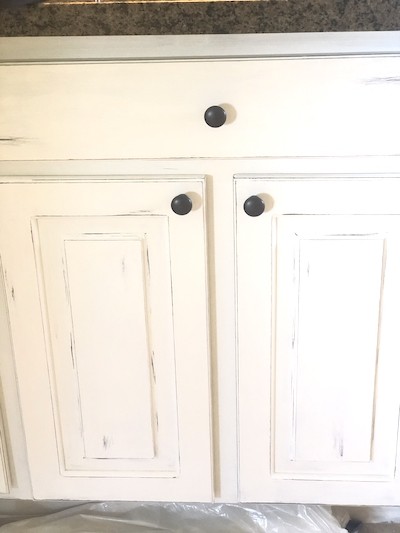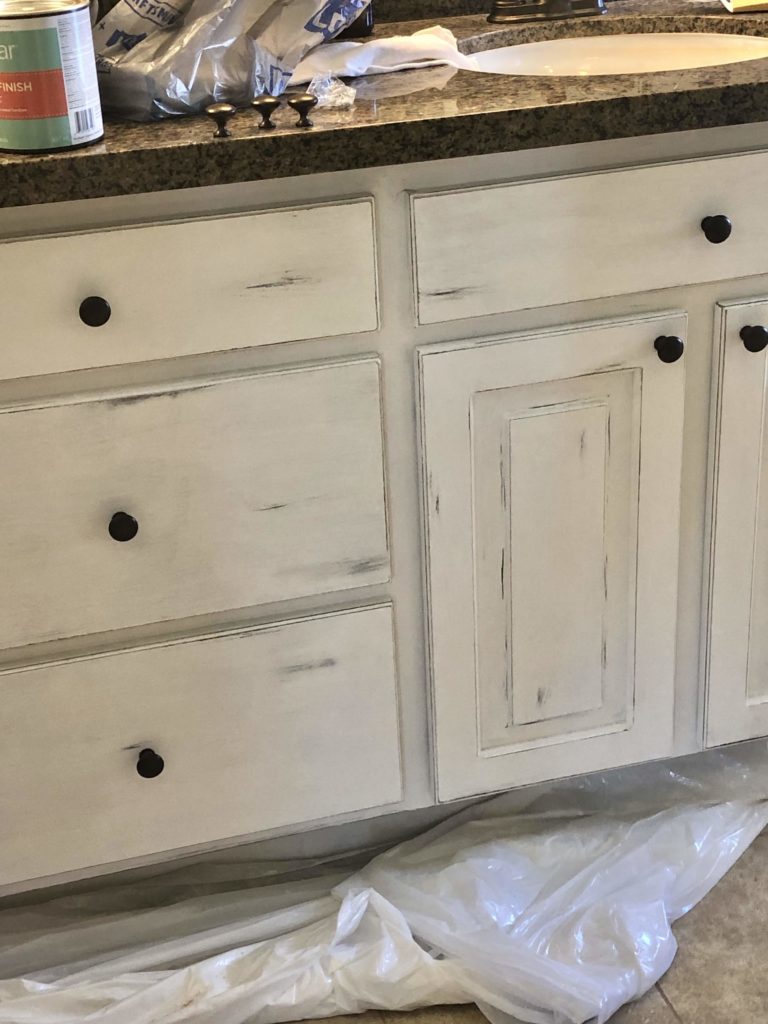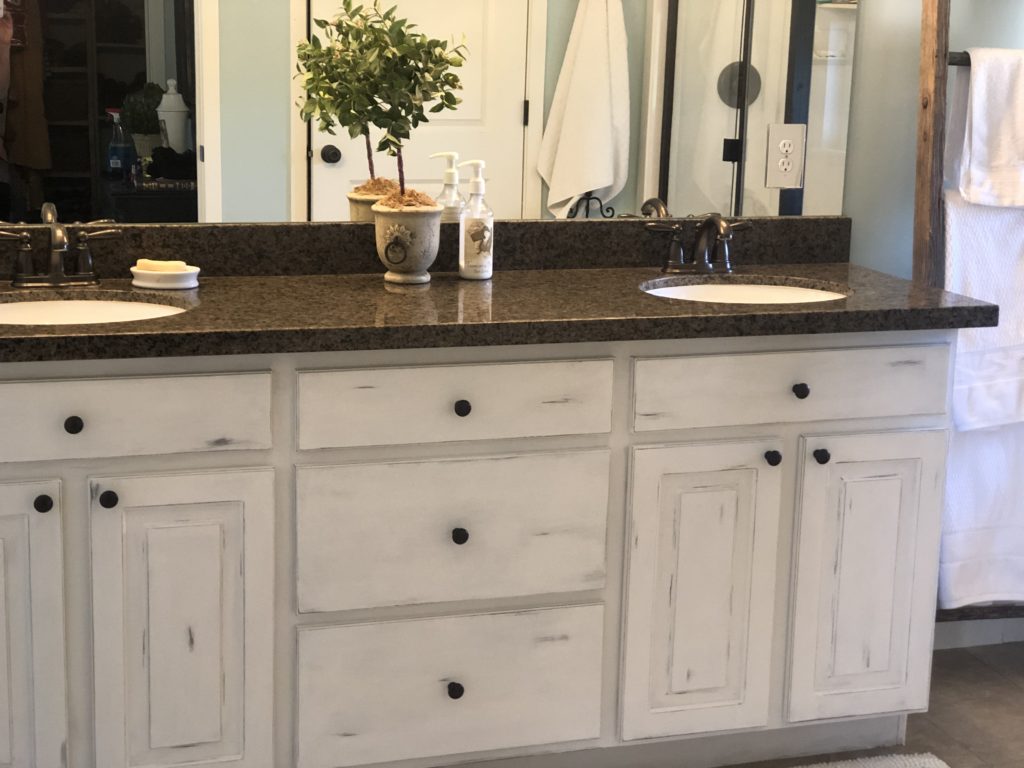 Updating Master bath budget Lighting
Changing out the builders basic lighting to this fun wooden beaded ceiling light really helps with our Lake cottage theme going on. We found this one at Lowes for under $100 I love that the wooden beads have a little distressing going on as well. I found a similar one on Amazon that I love!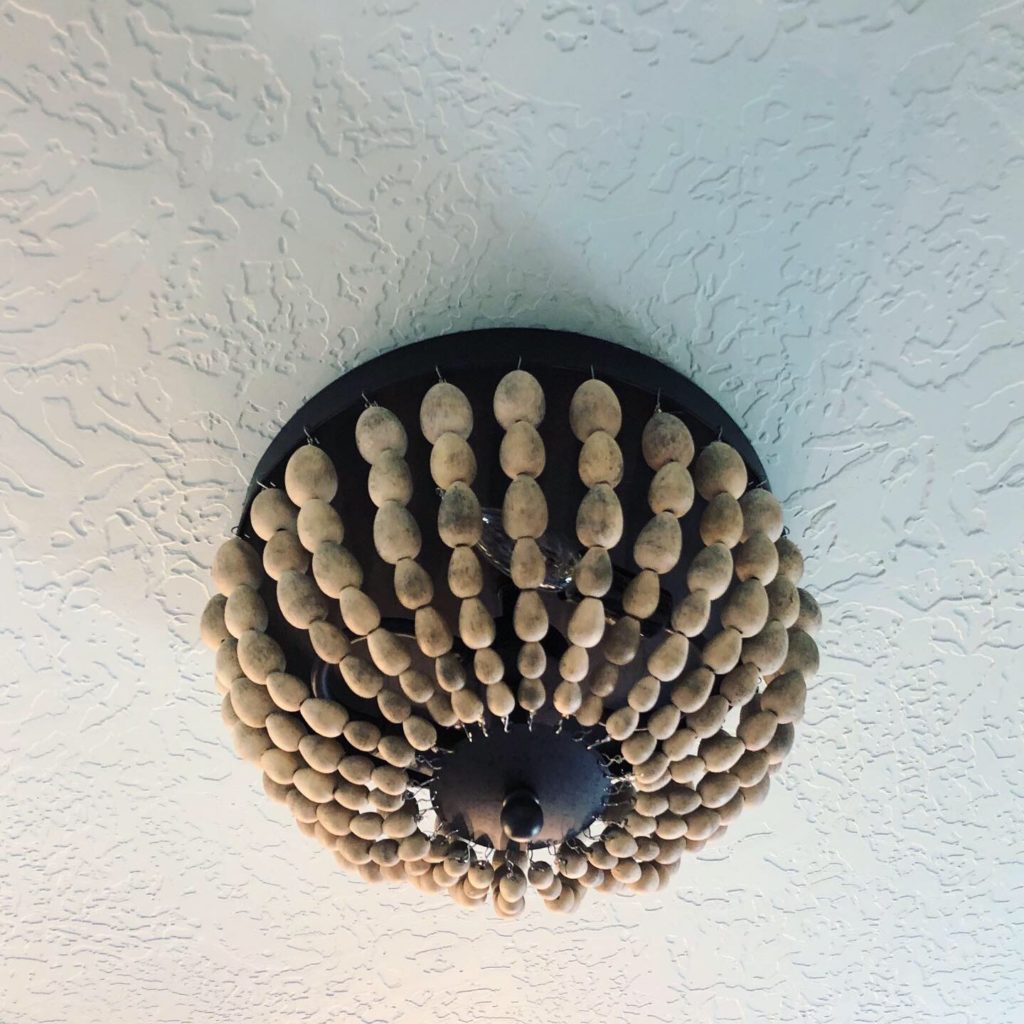 These bubble glass light covers are seriously the bomb! We found these at Lowes but here are some similar ones. Changing out the builder grade frosted light covers to these made such a huge difference, not only in how they look but also the amount of light it allows.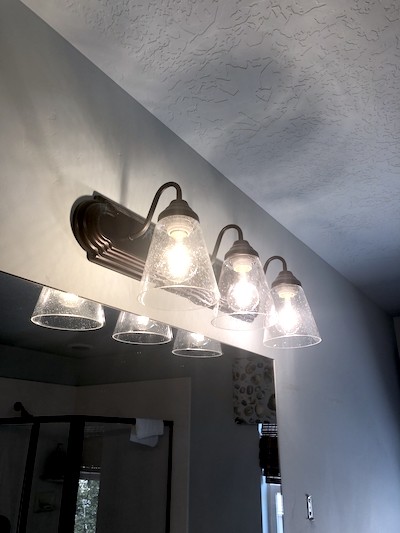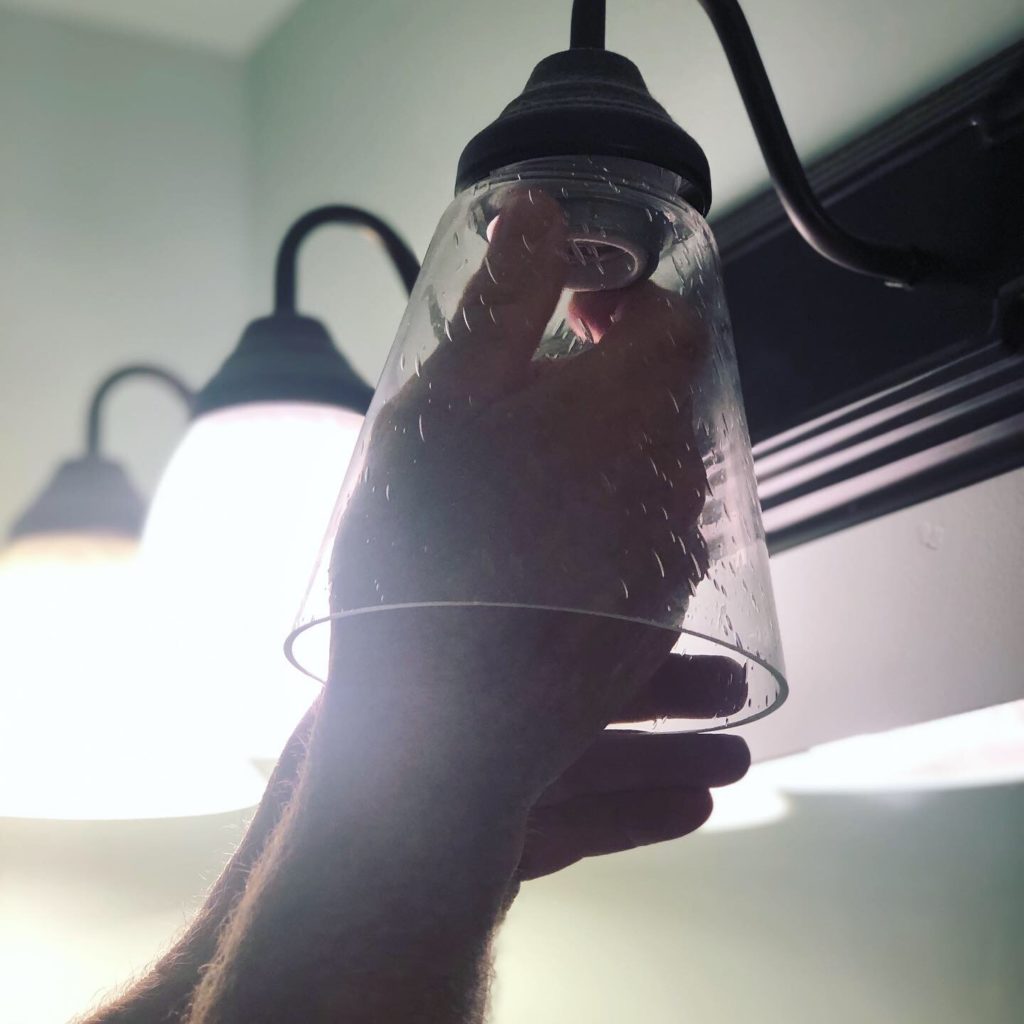 Updated Master Bath on a Budget Complete
Here is the completed master bath and we could not be happier with how it turned out. I made the valance awhile ago using foam board! Here is the tutorial for that. It is sooo easy and very light weight to hang. When we lived in Texas many years ago we updated our bathroom by painting the crazy orange and yellow wallpaper and spray painting our faucets black! It made such a HUGE difference!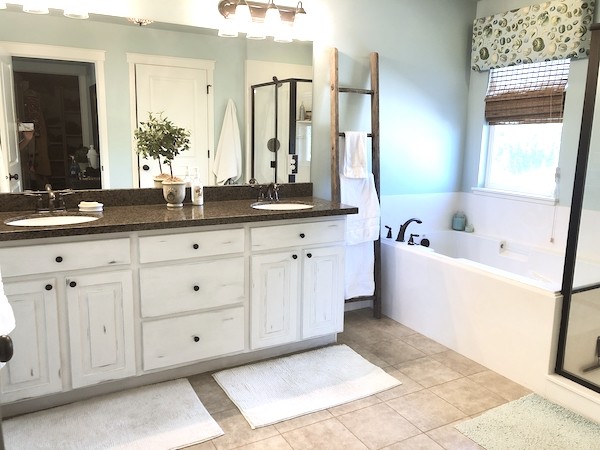 Shop this post