I have been thinking about you my readers lately and wondering what things you might like to read here on Karins Kottage. I know a lot of you like to link up to Karins Kottage Linky party time each week and I LOVE it!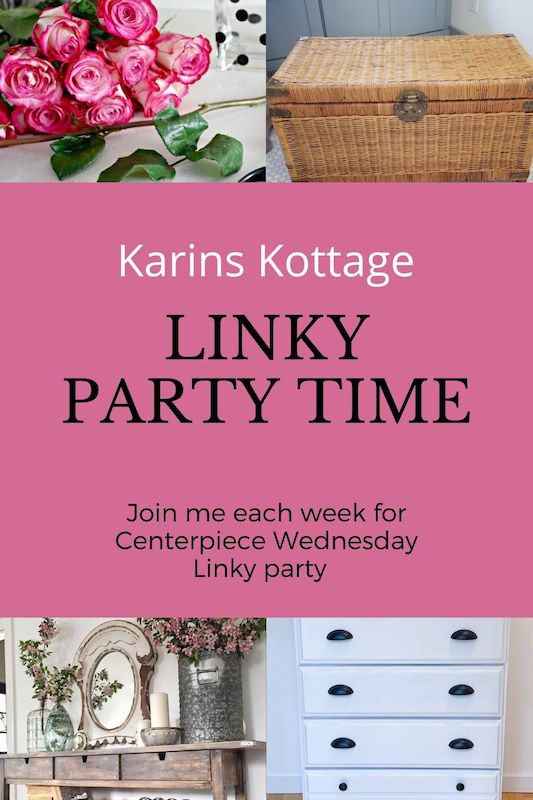 What do you want to see here on Karins Kottage?
The question I have for you is tell me what you want? What you really really want? (Spice Girls song)
What captures your attention here on my blog? Is it DIY's like this one? Easy tablescapes with grocery store flowers for the centerpiece? Do you like my birthday party ideas like this Wild Kratts jungle theme? Or Fiesta baby shower ideas like the one I did for my daughter? Maybe you like Karins Kottage for my recipes like this grilled 7lb pork loin roast? Perhaps you popped over here for a tip like this one. Maybe you came here to learn more about our Italian Palace that we bought and are renovating?
I really want to know what things you find interesting here at Karins Kottage.
Leave me a comment and let me know so I can post more things that you would like to learn about!
Karins Kottage linky party blogger highlights
If you have been a follower for awhile you know how much I love paint and especially chalk paint.
Must have Mom shared a NEW paint that works like chalk paint because there is no prep work, you just clean off the piece and start painting. With this paint you don't have to seal it.
Plus as it cures it hardens like regular paint.
It is called beyond paint.
I must try this paint out!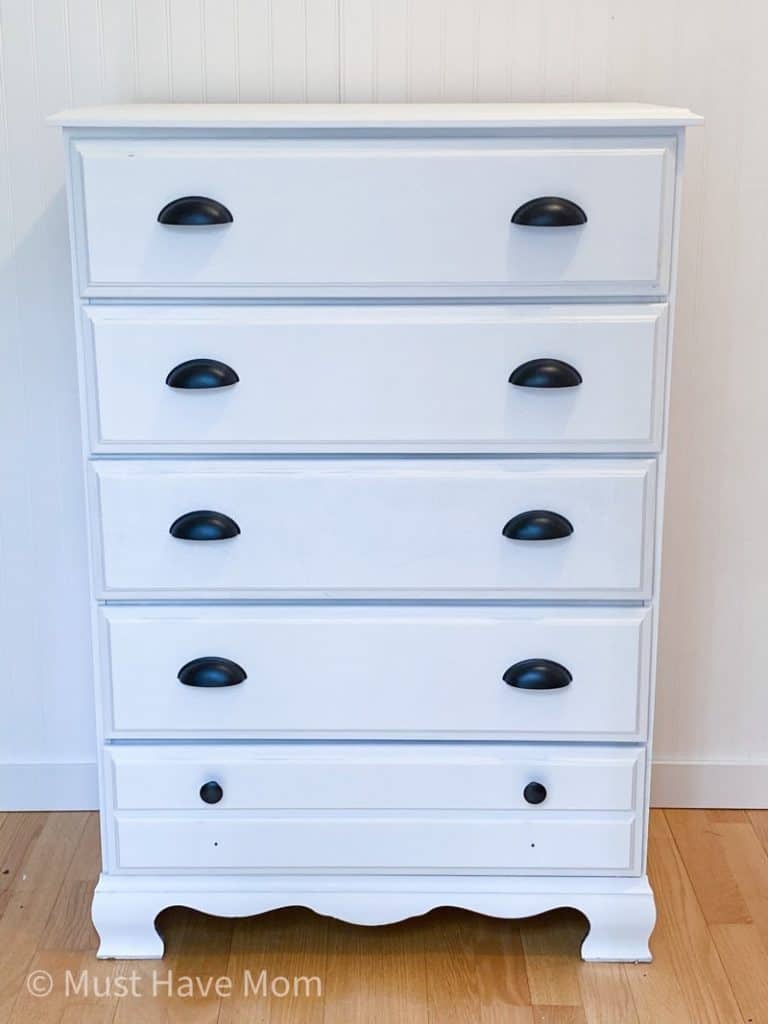 Comfort springs station shares ideas from all over the web of how to create a welcoming and inviting home.
I am seriously going gaga over this entry way.
Look at the gorgeous vases and jars mixed with the old mirror.
The large metal bin holding the cut cherry blossoms is making me wish it were spring as I look out at the snow.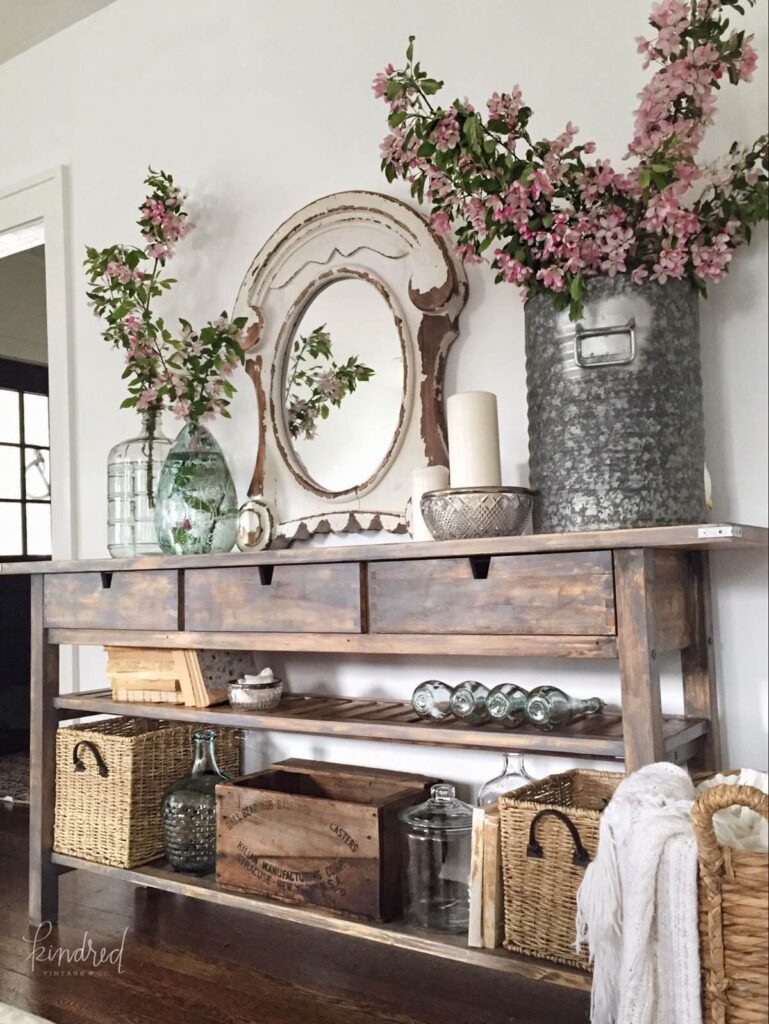 Okay who is into thrifting? Me! Me! Although it has been a while since I have found a piece of furniture that I liked or needed. But just look at this beautiful trunk that This Dear Casa found for FREE! Yes FREE!
Marie found it on a place called Next Door.
It is a place to list things you don't want anymore in your neighborhood. I am going to see if my neighborhood has this going on.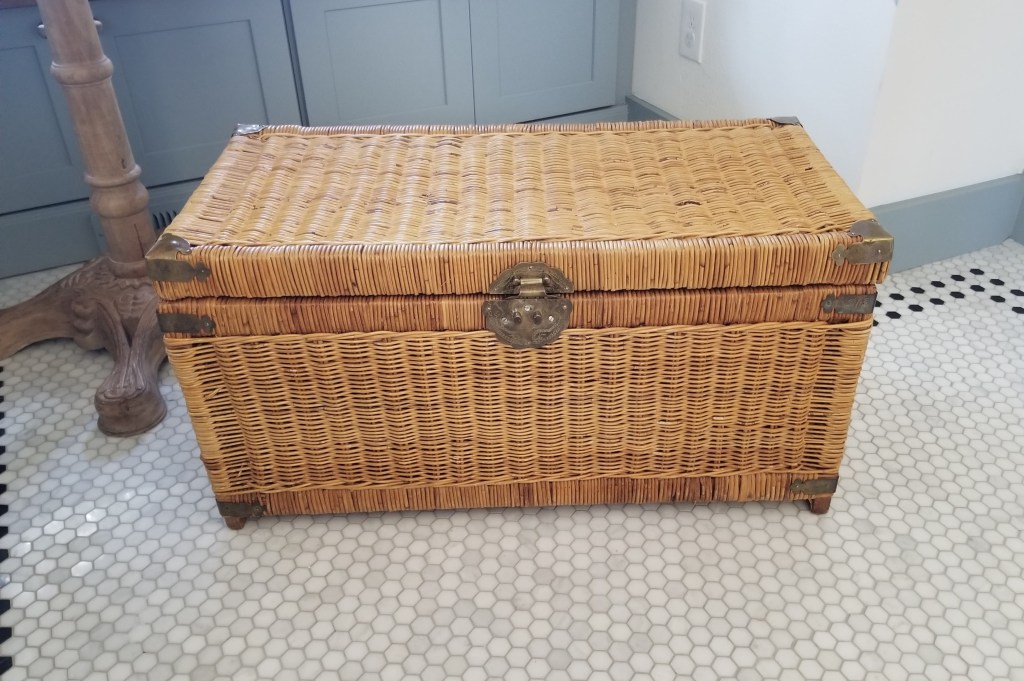 Cut flowers either from yard, Costco or the grocery store are my favorite! I never seem to get them to last Long enough. Confessions of an overworked mom shares fabulous tips to keep roses last longer.
Some of which I had never tried before.
I have some roses left over from Valentine's Day so I am going to try them out!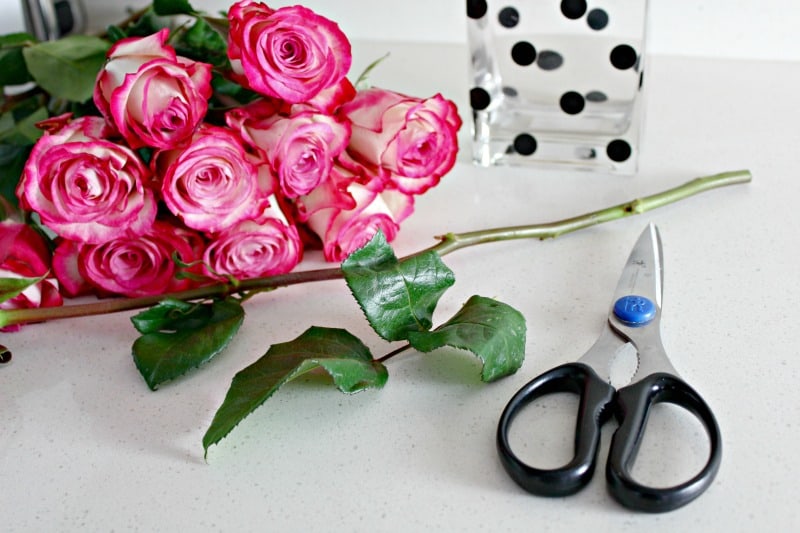 Shop Similar Items

Link up to Karins Kottage Linky Party