This is so easy and so good! How to roast two chickens with herb butter.
Sunday dinners here at Karins Kottage are usually filled with family and friends and I love it!
In order to feed a lot of people at one time, I like to figure out ways to cook the main dish quickly and easily.
Roasting is the answer!
The photo below is from one of our large family dinners in the dining room before we painted it.
It was blue and decorated with thrift store furniture until we painted it white added some shiplap to one wall and added a new planked top to the existing table.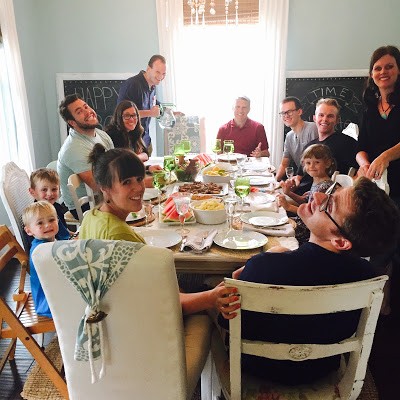 Roasting is one of my favorite ways to cook! It is easy, one pan and usually turns out perfect!
My best ever roasted pork loin is another delicious and easy recipe to try.
Prep your two chickens
Rinse and dry the chickens. I use a paper towel to dry the chickens inside and out.
Use olive oil and rub it all over each chicken.
Salt and pepper each chicken inside and out.
Make herb butter for chickens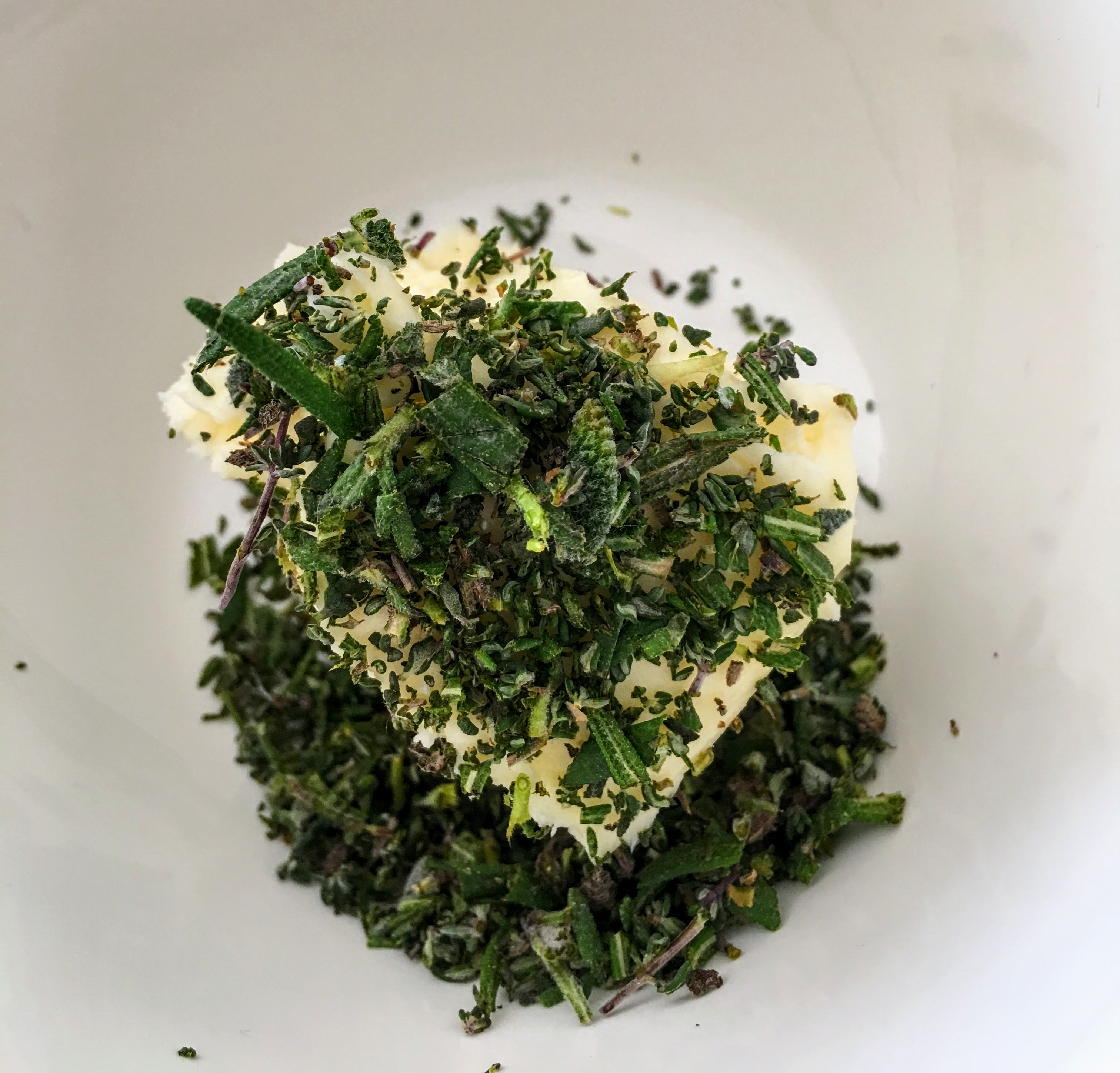 Mix up 2-3 Tbsp of room temperature butter with 1 Tbsp or more of fresh thyme finely chopped.
Place the herb butter between skin and breast. Lift the skin away from the breast and rub the herb butter all around (watch video below).
Herb Butter as Gifts
I also make herb butter to give as gifts! I use lots of fresh herbs for one type and cranberries and orange peel for the other. See how I package my herb butter with a link to a free downloadable cute gift tag to give to friends during Christmas.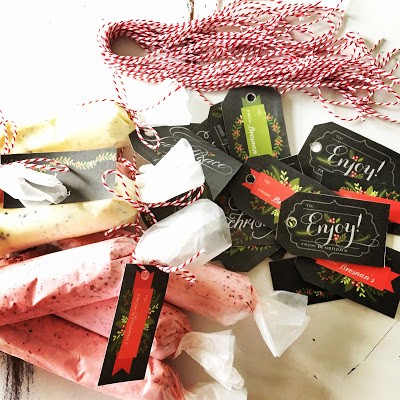 Fill chicken cavities
To give a whole chicken or turkey some great flavor, slice a lemon in half and a 1/2 of an onion plus a fresh sprig of your favorite fresh herb and place in the cavity of each chicken.
Below is a turkey and I added lemon, onion, and sprigs of fresh thyme in the cavity. It infuses flavor to the bird as it roasts.
I love using this non stick calphalon roasting pan for turkey, chicken or large pork roasts. Cleanup is super easy and everything turns out perfectly!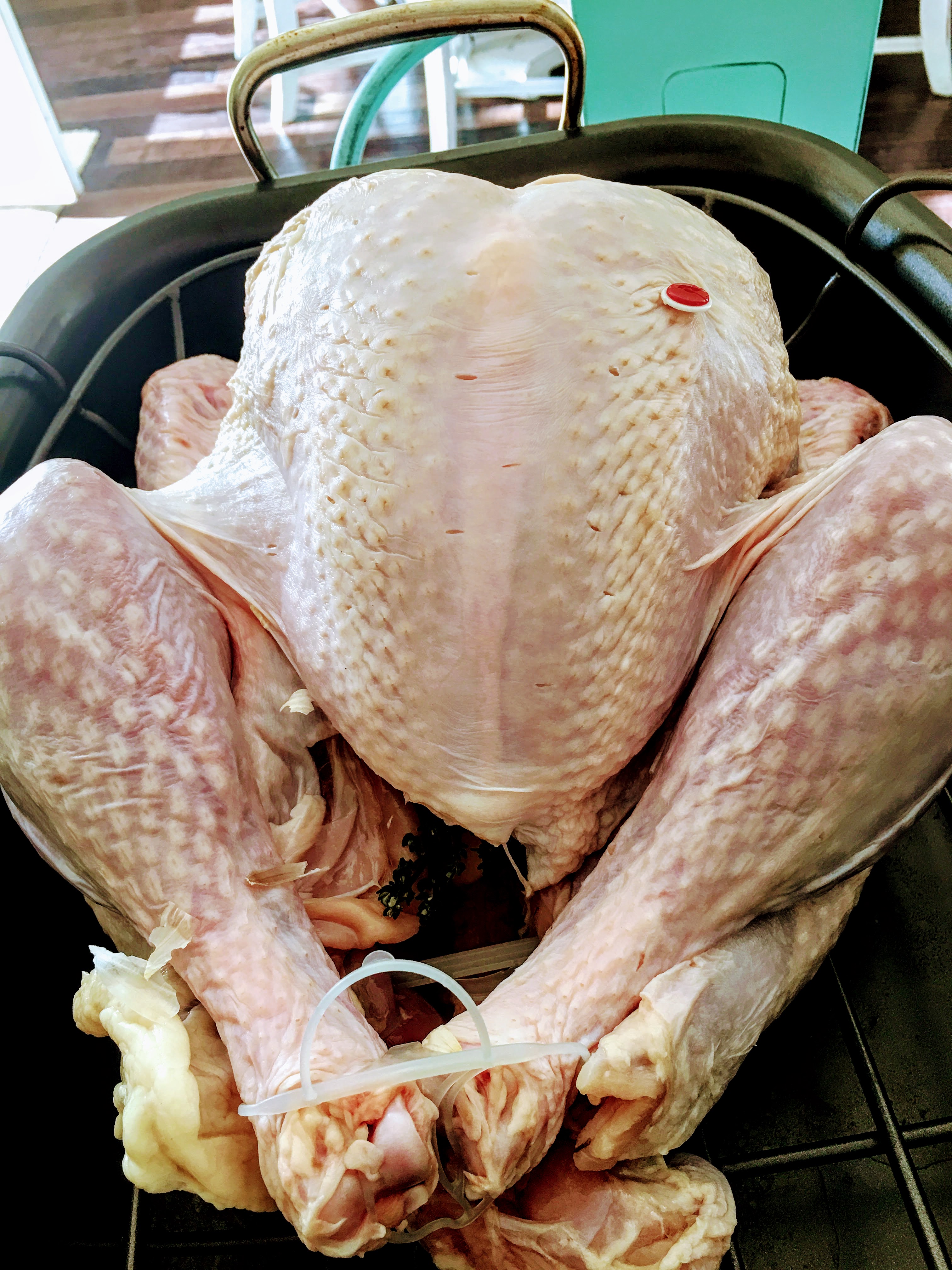 Roasting vegetables
Roughly cut up your favorite root veggies. I used 5-6 carrots, 7 or 8 large red potatoes, 2 small yams and 1 onion.
Drizzle with olive oil, chopped fresh thyme, and salt and pepper and mix it all up to coat the veggies.
Place vegetables into a roasting pan and lay chickens on top.
Roasting temperature
Roast in 425 degree oven for about an hour and half uncovered and bam dinner is ready!!
Every oven and size of chickens vary so make sure you chicken is completely cooked. When the juices run clear when you cut between a leg and thigh, it is completely cooked.
Tip- I did baste the chicken a few times using a little more olive oil and drippings from the bottom of pan.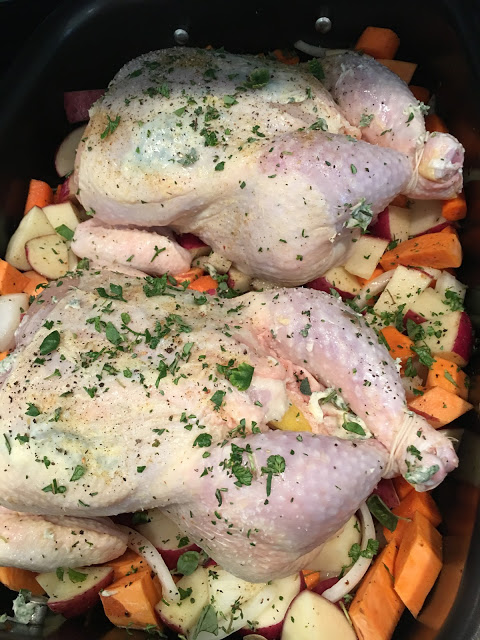 Two herb butter roasted chickens with vegetables
This is what you get!
Golden colored chicken that is super moist and yummy roasted to perfection veggies.
You can see the herb butter under the skin of the chicken. It really adds some amazing flavor and keeps the breast meat moist.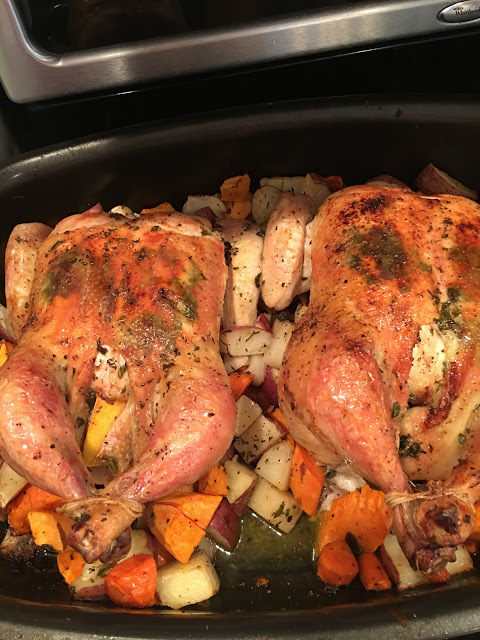 Watch my quick overview video of how to put the herb butter underneath the skin of the chicken.
This video was originally done on periscope a few years ago. Remember Periscope?
I would love it if you subscribed to my Youtube channel too 🙂
Here is the link to the apple crostata recipe I talked about in the video.
More favorite main dish recipes
Easy tomato ricotta basil tart
Skillet Summer Vegetable Lasagna
Pin to your chicken recipe board for later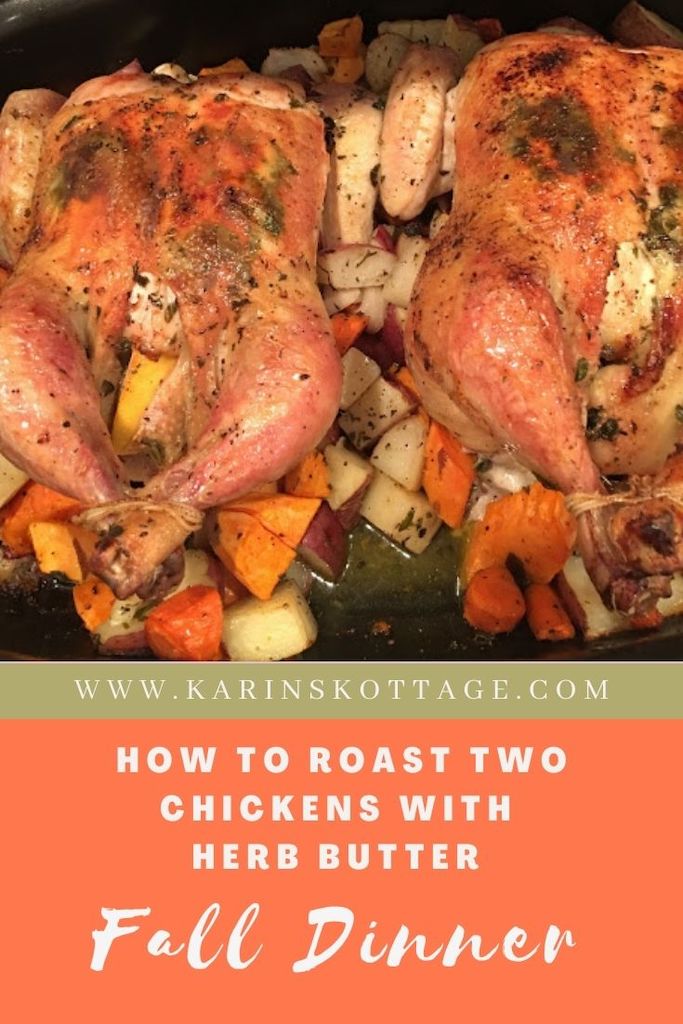 Fall Tablescapes Ideas
After you make a fabulous dinner you want to sit down to a pretty table right?
I do!
Here are some of my favorite fall and outdoor tablescapes that I think you will love!
Easy and very inexpensive! #forthewin