This little area of our home is our mini mud room. It is actually the wall at the end of the hall going into our laundry room and garage. It is small but it works hard. My precious hubby created this mud room built ins by adding bead board to the back of the wall. Then he built cubby's to hold baskets up at the top. Since I don't have office space on the main floor of our house these baskets hold papers, mail, electronic adapters, batteries and such. The basket on the right holds grandkids crafting items. One of my granddaughters loves to "crapt" with me so I keep some quick fast supplies handy.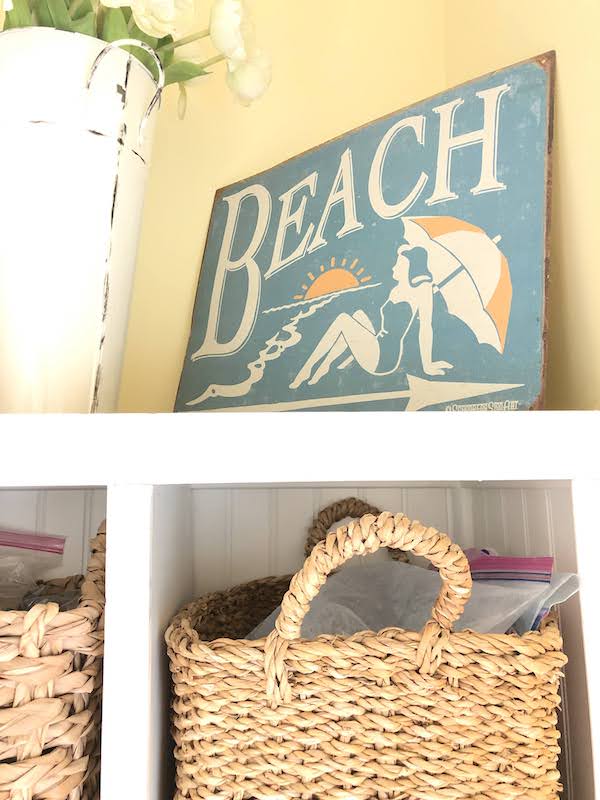 The hooks on the back of the bead board are perfect all through the year. Sometimes they hold beach bags, purses, backpacks or winter coats. When the grandkids come over it gets quite full of all their items. I am so glad to have this space!
The cute little metal beach sign always brings a smile to my face every time I walk past it. We live near a lake and it is the closest thing to being at the beach.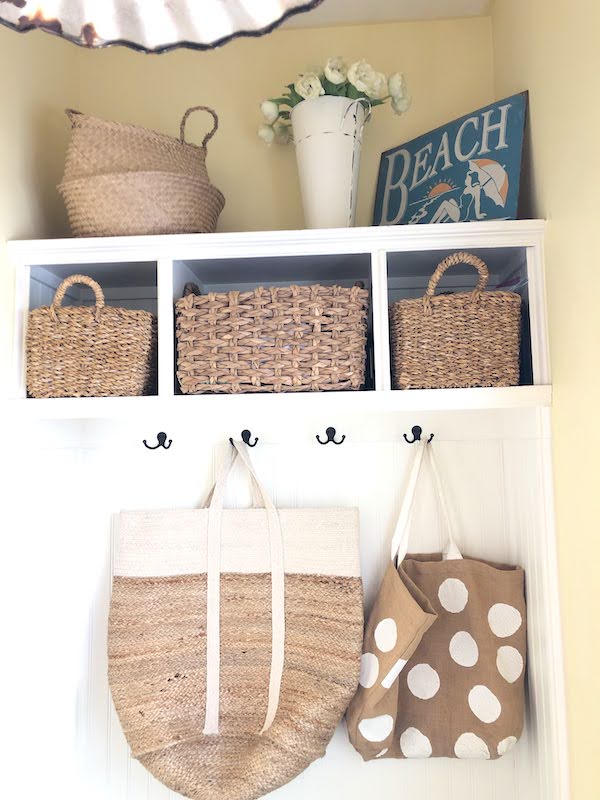 Underneath the bench are three open cubby's to hold shoes throughout the year. Rain boots, snow boots and flip flops are often found under there. I found the cushion during the summer sales at a big box store. It fits perfectly and adds a fun beachy look.
The antique light was found at a darling boutique in here in Utah. It originally hung in a gas station! I love the ruffled edge to it.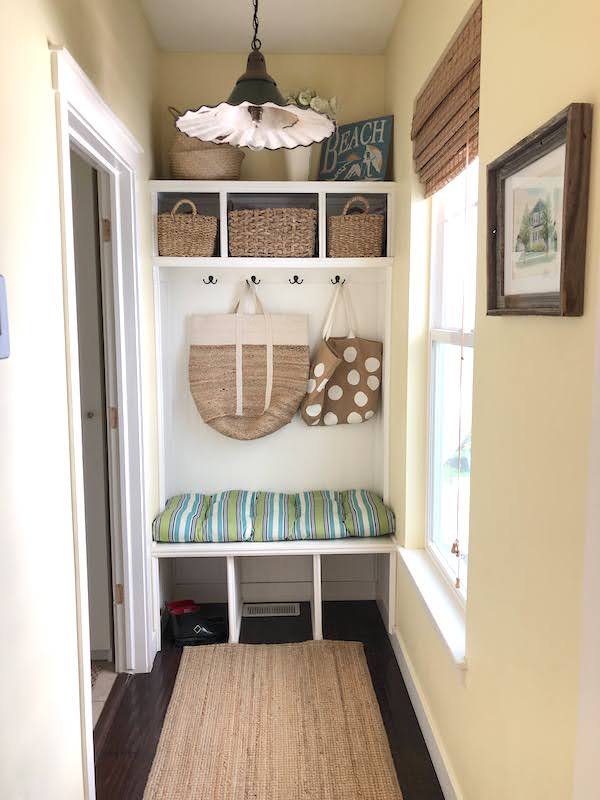 Shop Similar items