How to Set an Easter table? I show you how with my flower folded napkins
This is an affiliate post
I just love periwinkle blue and white polka dots and I incorporated them into my Easter Tablescape. Today I am showing you how to set an Easter table using flower folded napkins.
There is something so crisp and refreshing about periwinkle blue. Don't you agree?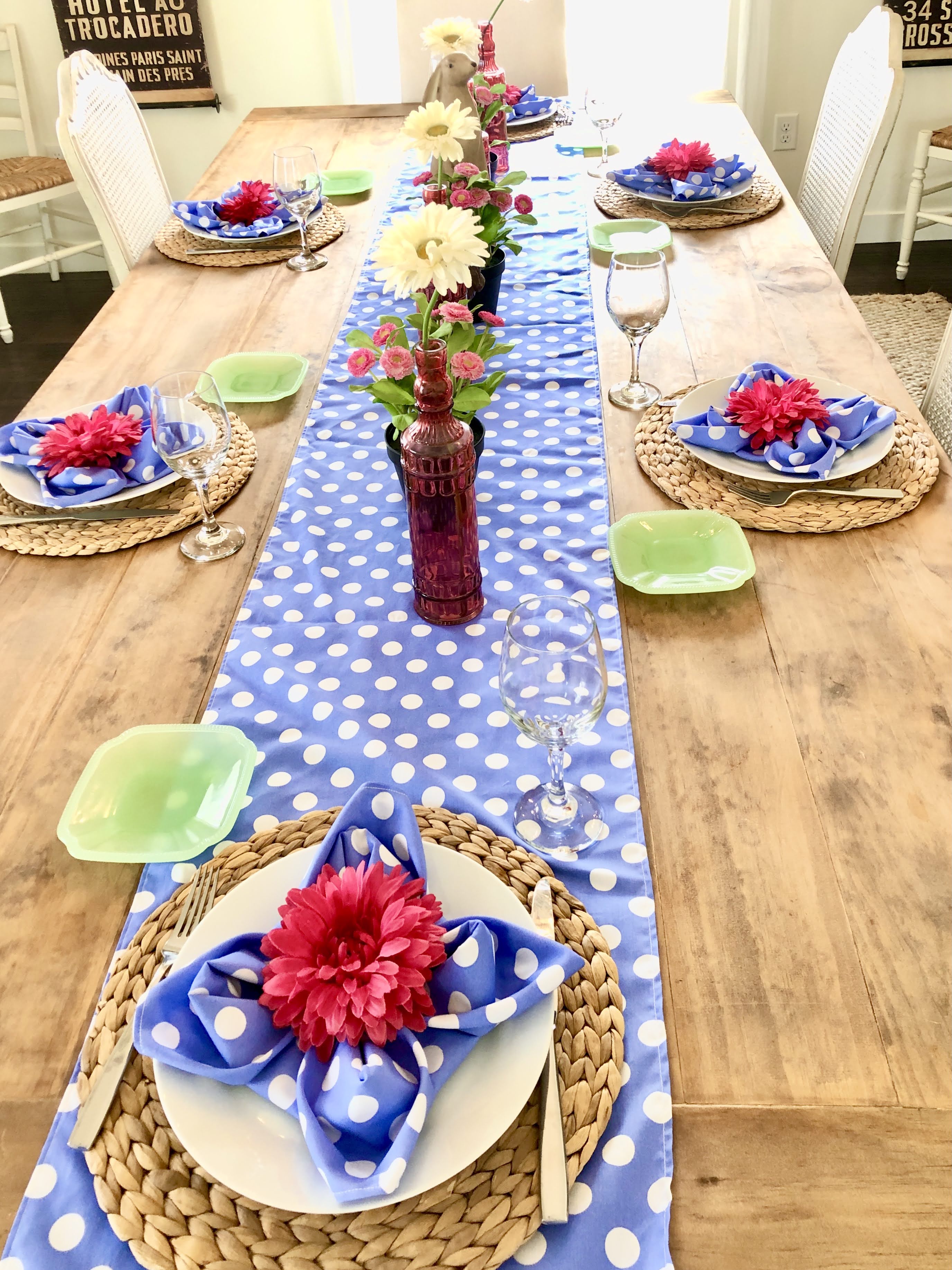 The periwinkle blue polka dot fabric
I was thrilled to find this Periwinkle large polka dot fabric from Fabric wholesale direct and decided to make large napkins and a table runner for my Easter table.
Fabric wholesale direct has polka dot fabric in lots of other colors plus amazing fashion fabric, event fabric, upholstery fabric and notions at really great prices by clicking this link.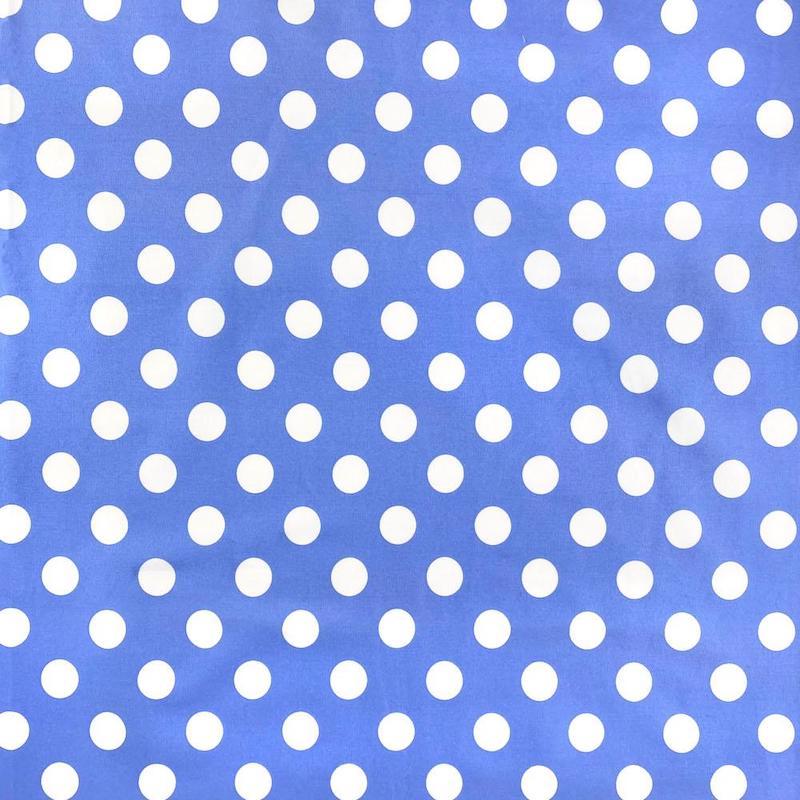 Here is my super easy tutorial for both the runner and the napkins.
Easter Table Runner
To start this tablescape I placed my runner down the middle of the table. I made the runner to fit my planked top table perfectly.
You can see my tutorial on how to add a planked top to an existing table here. My hubby and son in law figured that out and it turned out amazing!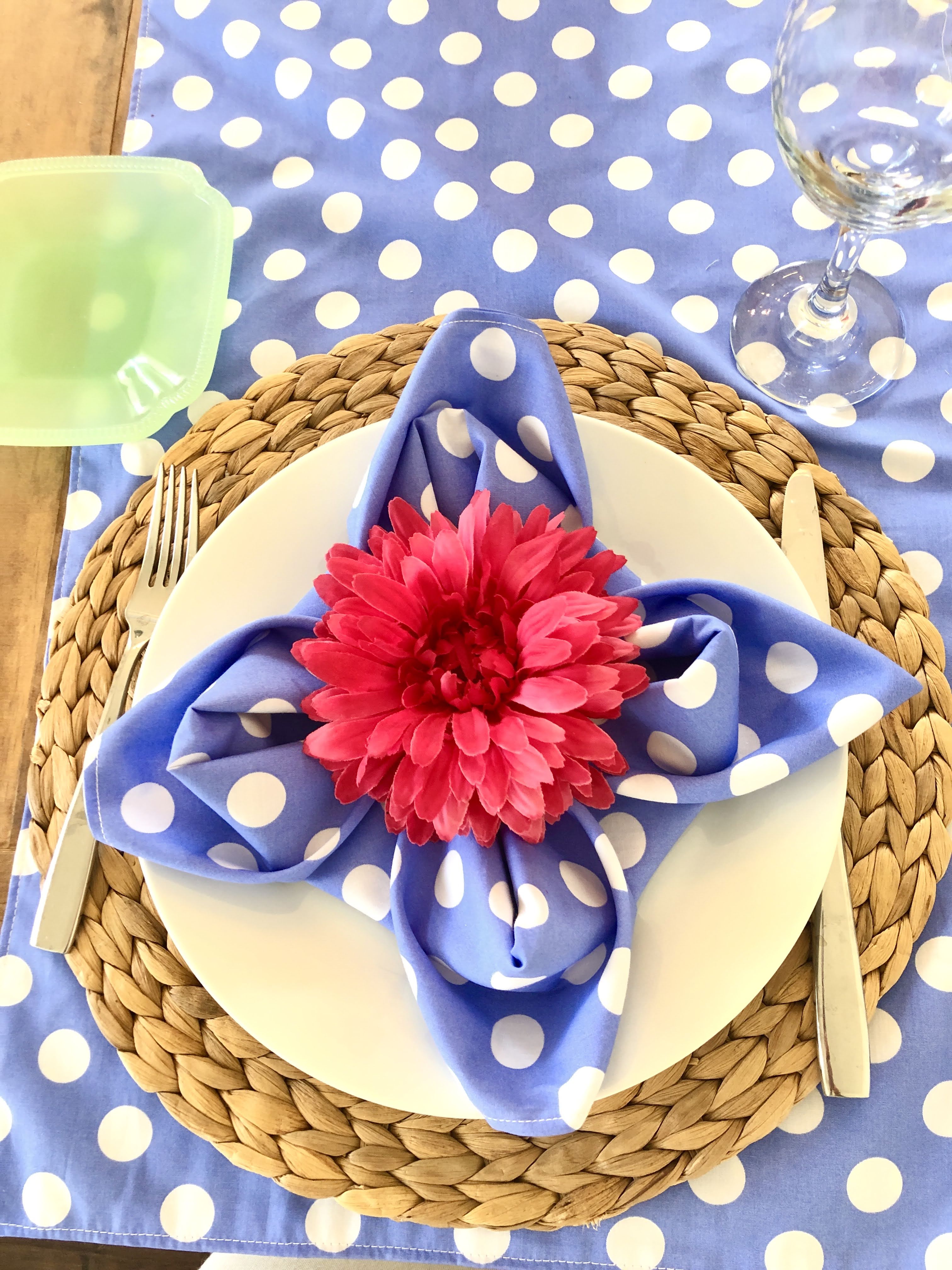 The colors and patterns of table linens always dictate the theme of my tablescape. That makes it easy to decorate.
Easter table Centerpiece
Since my table is very long I wanted to create a streamlined centerpiece.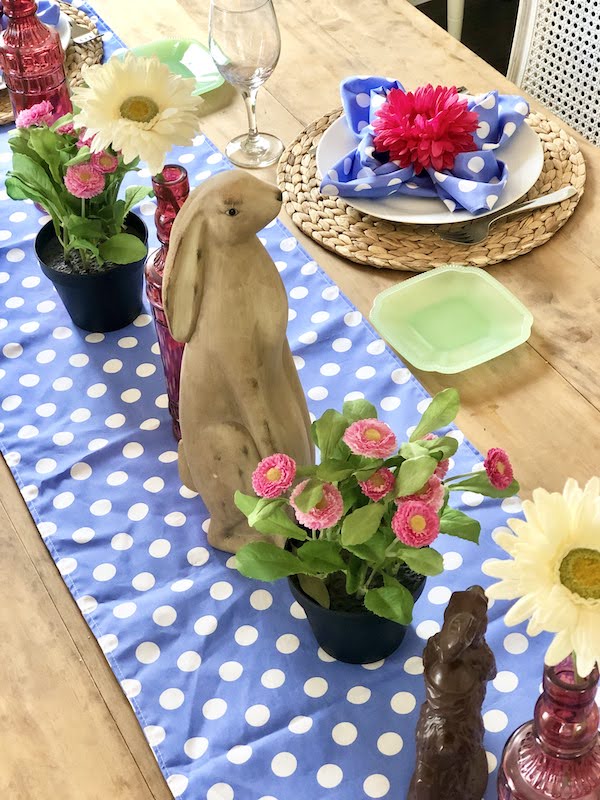 I wanted to bring in some pretty pink fuchsia color to the table so I am using pink wine bottles. I placed one gerbera daisy in each bottle.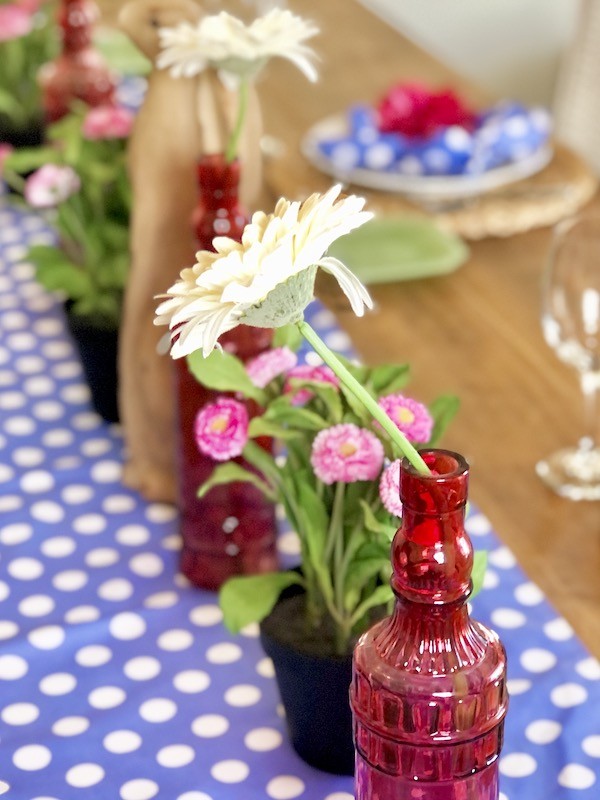 Usually I like to use cuttings from my yard like it did for this outdoor tablescape but since it is still winter nothing is growing in my yard right now.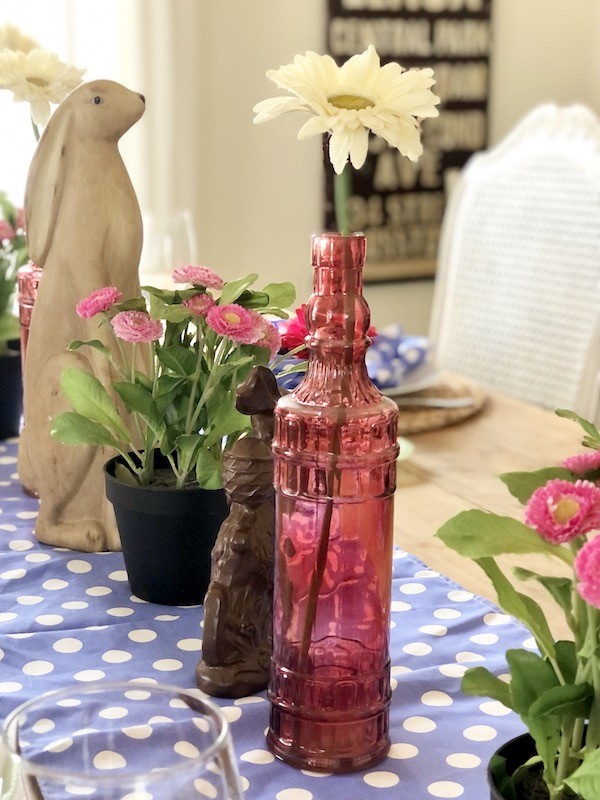 I have used these pink colored wine bottles a few times for my centerpieces. You can see how pretty these looked on my Easter tablescape from last year.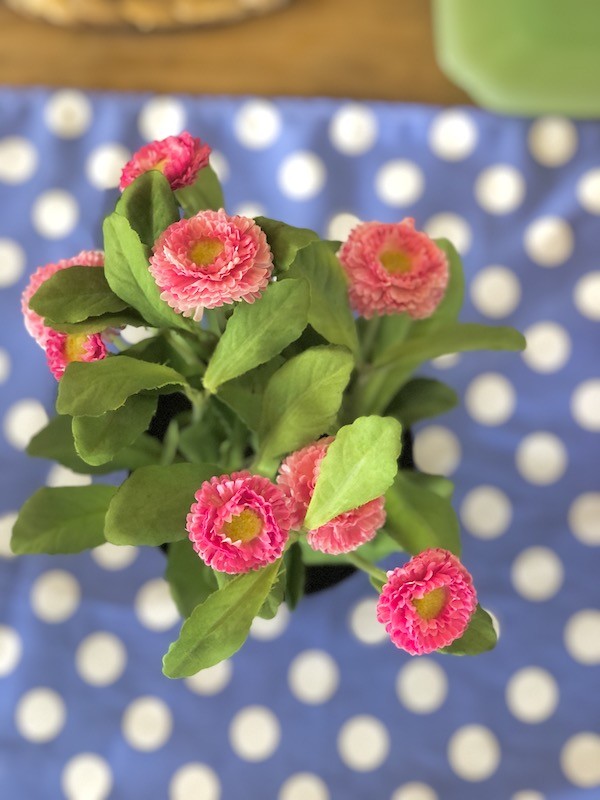 If everything is flat it looks boring. Adding small pots of pink flowers and a couple of tall Easter bunnies creates interest.
Place settings
I always have to have some texture on my table. These woven placemats are used almost everyday here at the Kottage.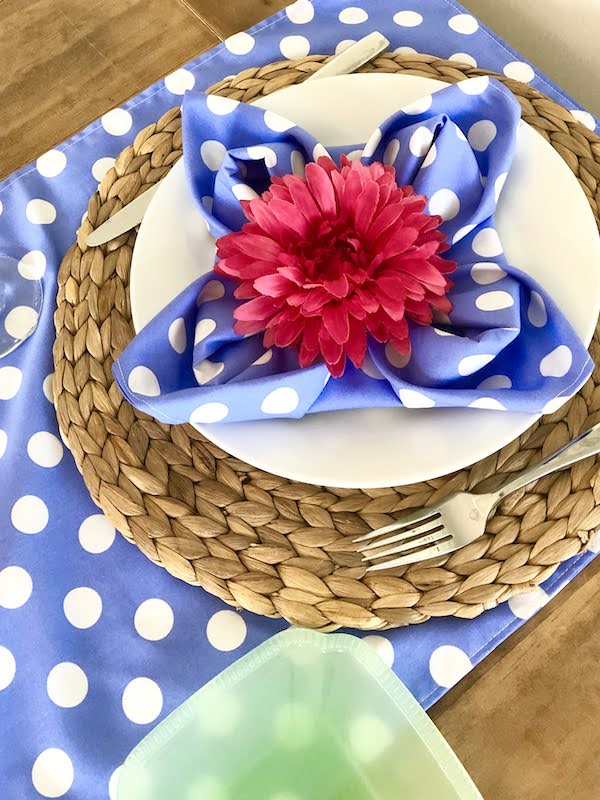 White dinner plates because they show off the food so well.
Simple silver flatware and clear or clear bubble glass goblets to finish the place setting.
The periwinkle blue and white polka dot napkins
If you have followed me for any length of time you know I always use cloth napkins. I have quite a collection of napkins now. To me they just complete the table.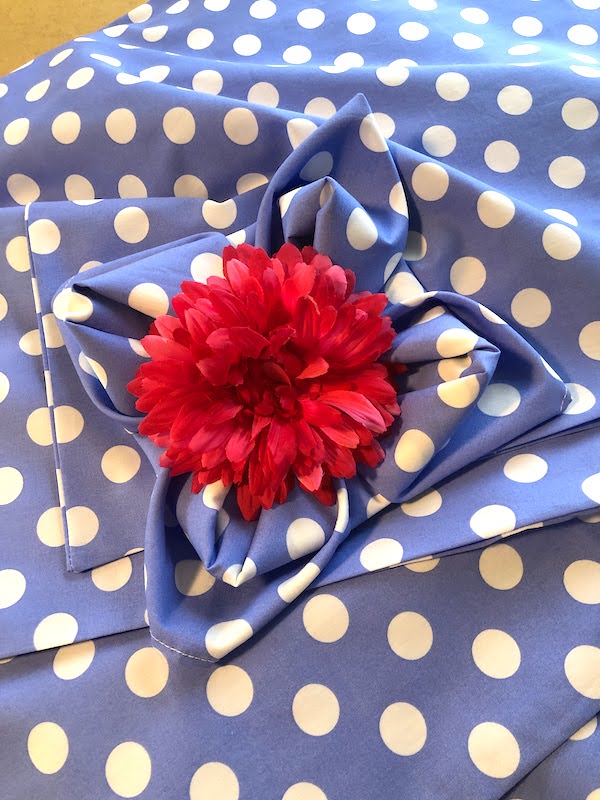 I love them with napkin rings like I did on this tablescape or folded in a fun way like this Christmas tree napkin fold.
How to make Easter napkins folded into a flower
For this Easter table I folded my napkins into a flower. I love to use this fold because it allows me to put something fun in the middle.
Step 1- Lay your napkin flat on the table.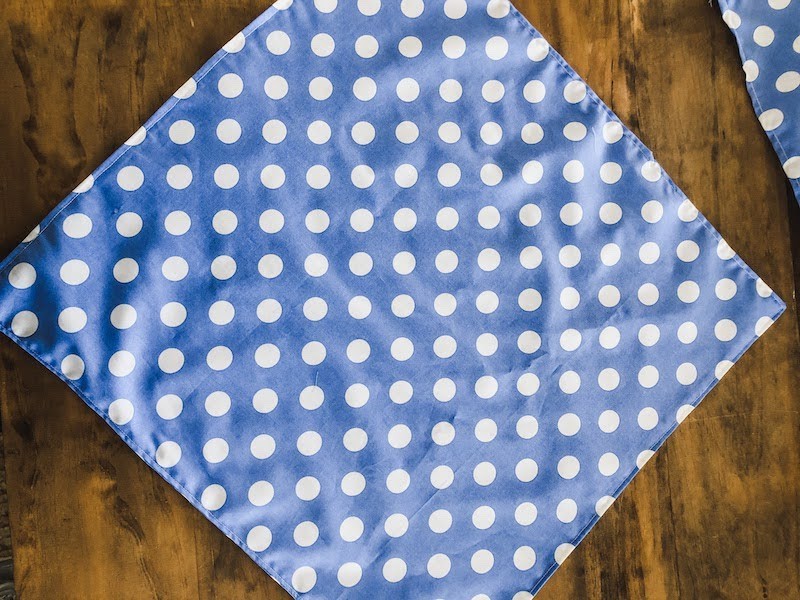 2. Fold each corner to the middle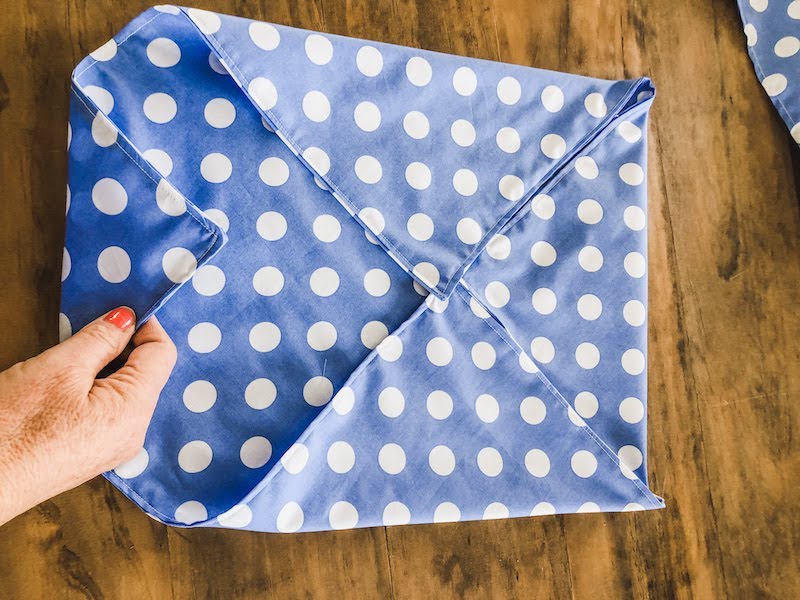 3. Repeat and fold each corner again into the middle.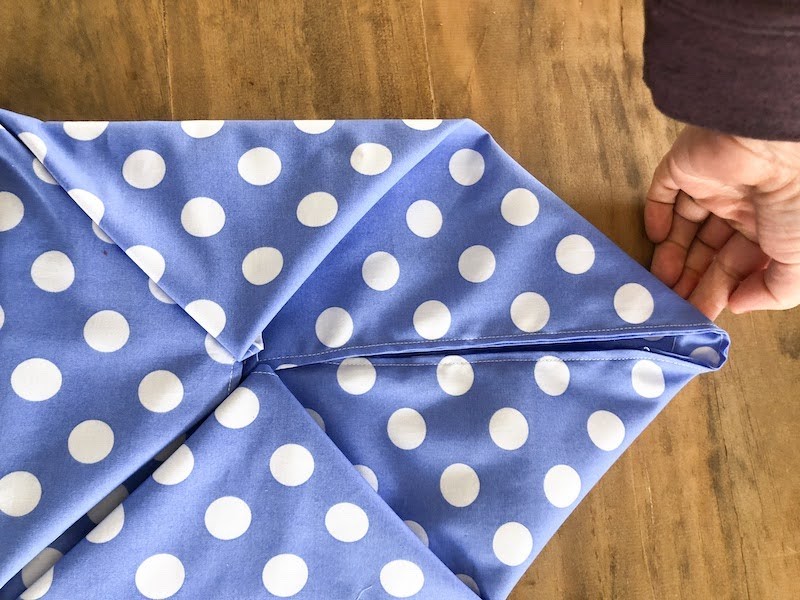 It makes a little square package.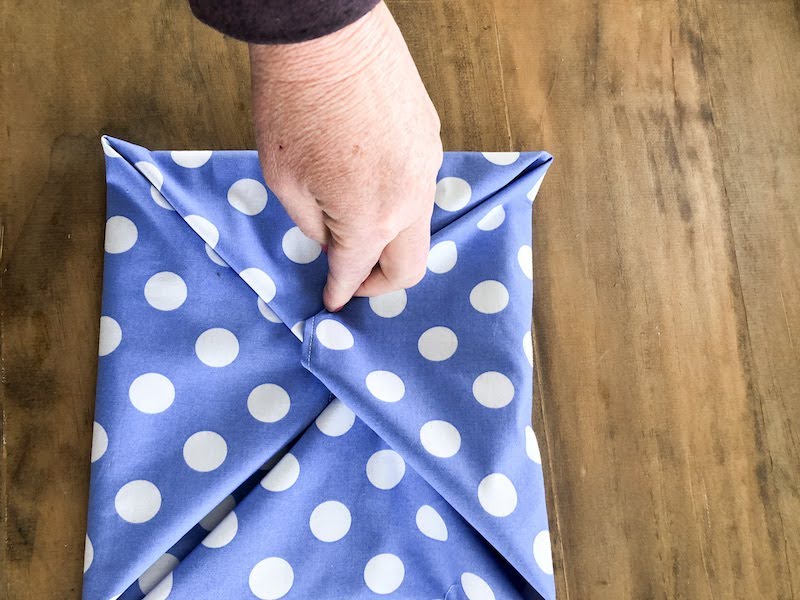 4. Flip the entire "package" over.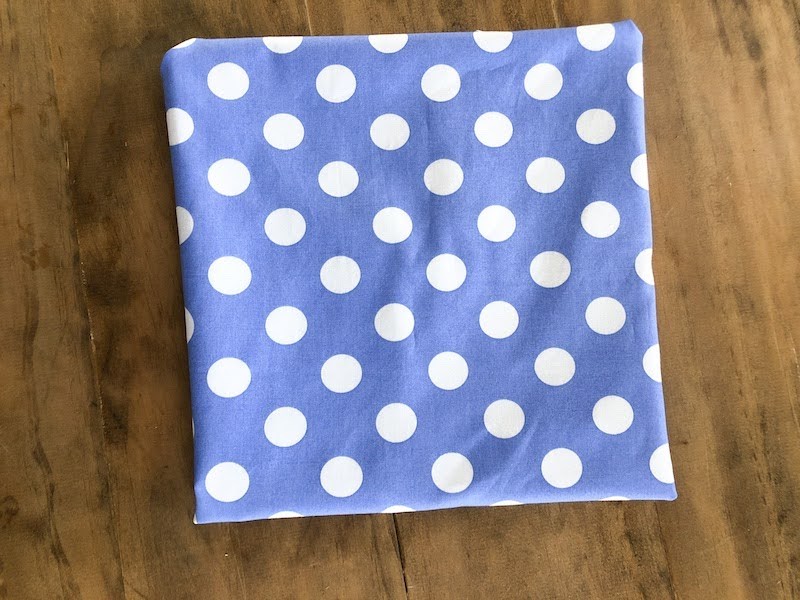 5. One more time take each corner and fold it into the middle. You will have to use your fingers to hold it all in place.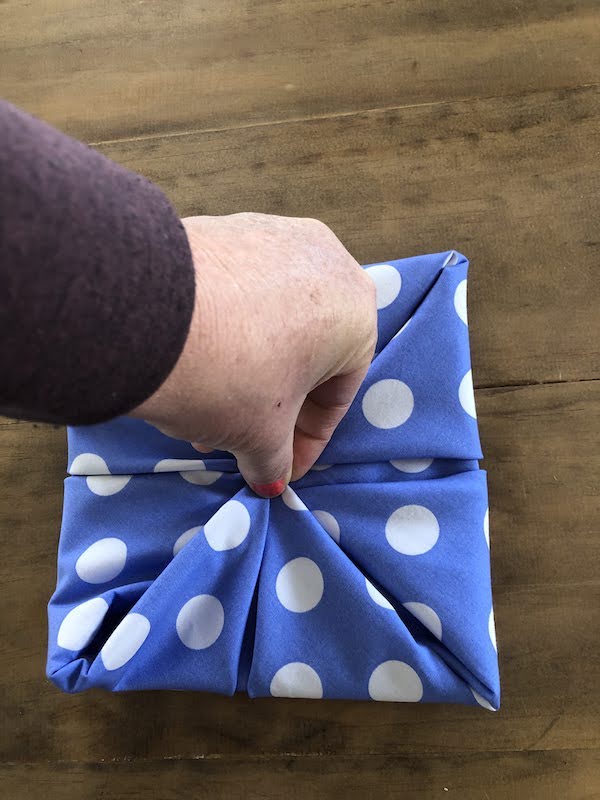 6. From underneath each corner pull out a flap of the napkin to create a flower petal.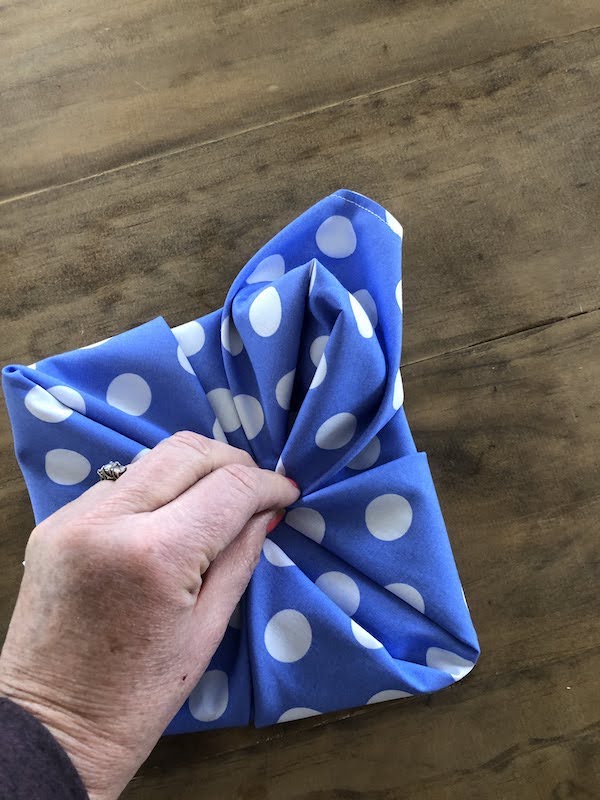 Here is the napkin flower completed. It is so cute! I love this napkin fold because you can then place something in the middle.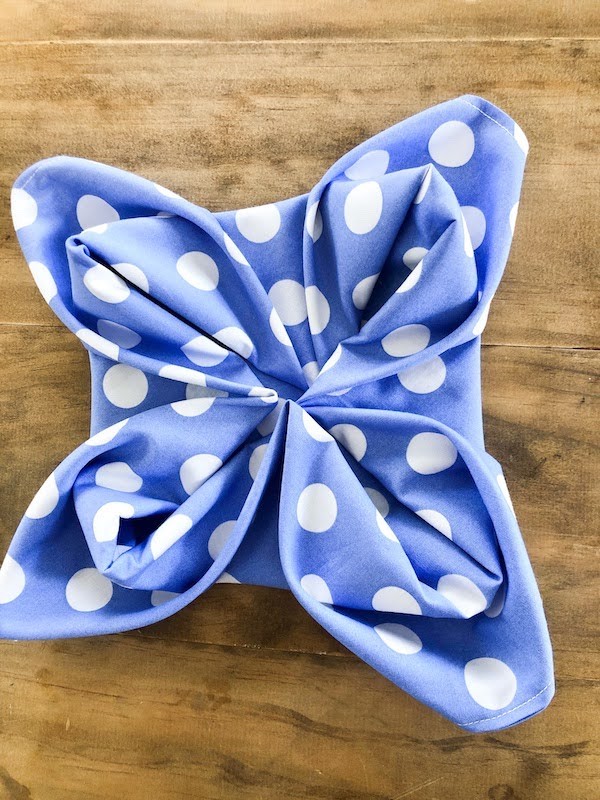 Using polka dot napkins throughout the year
I am not only going to use this theme of polka dot napkins and runner just for Easter but I will use them for the 4th of July mixed with pops of red.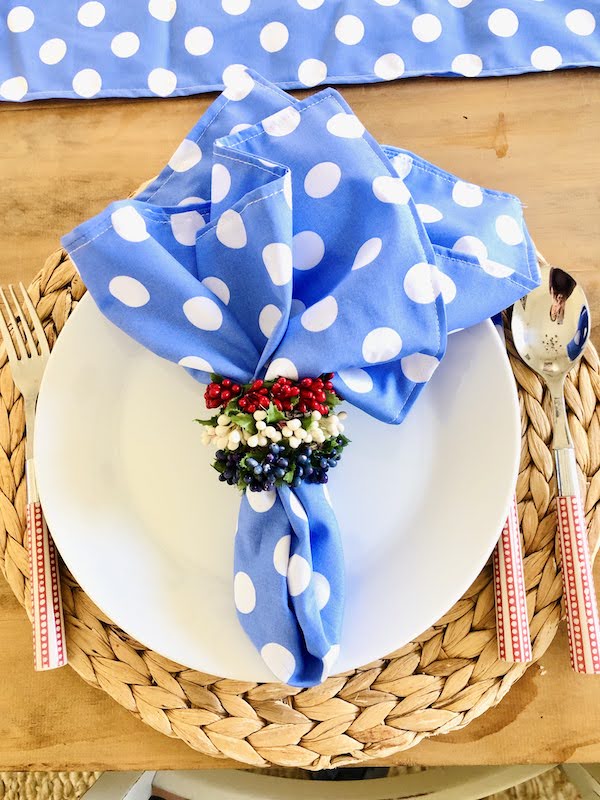 The possibilities are endless. I hope you liked my Easter table with flower folded napkins. Let me know if you use this napkin folding tutorial.
More Springtime Table Settings
Vintage Easter tablescape using tea cups
Set a beautiful Easter table inexpensively
Spring time table decor pink and green
Easter centerpiece using a wreath
Shop My Favorite things

Pin and save for later