Thrift Store Dining Room Shopping Deals
In case you missed my Beachy Tablesape post where I share everything about this tablescape go here.
How to decorate dining room with Thrift Store furniture?
I love finding deals! Finding something at the thrift store and making it over it so satisfying!
I shared my process of turning these thrift store dining room chairs into French beauties here.
Thrift Store Black Buffet Table
The black sideboard or buffet if you will, was also bought at a thrift store a few years ago. I paid a whopping $25.00! It is actually a dresser but I knew it would work perfectly as a side board table. Recycling furniture for a different purpose is so fun!
Yep it was a deal!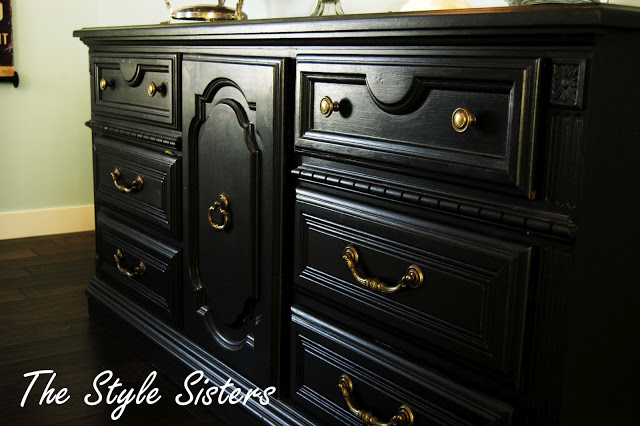 Black Mirror Thrift Store Find
This mirror was also purchased at a consignment shop in Salt Lake I think I paid $70.00 dollars for it.
The original finish was silver to begin with so I painted it black and wiped off some it to leave some of the silver showing through.
Faux Hydrangeas
These gorgeous hydrangeas are silk and were used at my daughters wedding almost 5 years ago!! I bought them at Tuesday Morning and they really are beautiful.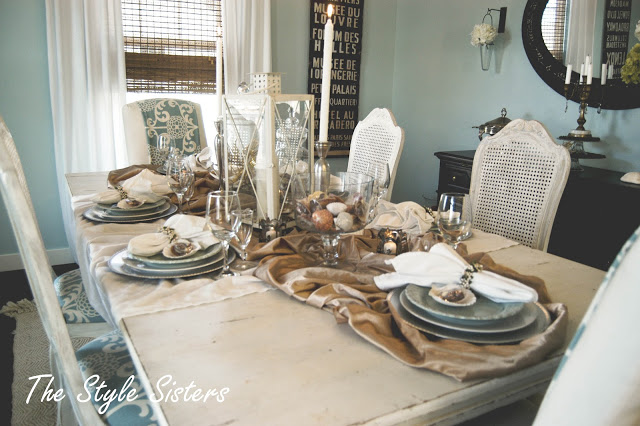 Thrift Store Chandelier
My chandelier is really one of my most favorite pieces…also from a consignment shop in Salt Lake. I love the gold mixed with the crystals. As soon as we walked into the consignment shop I knew I had to have it!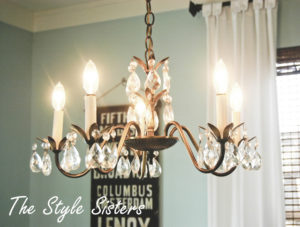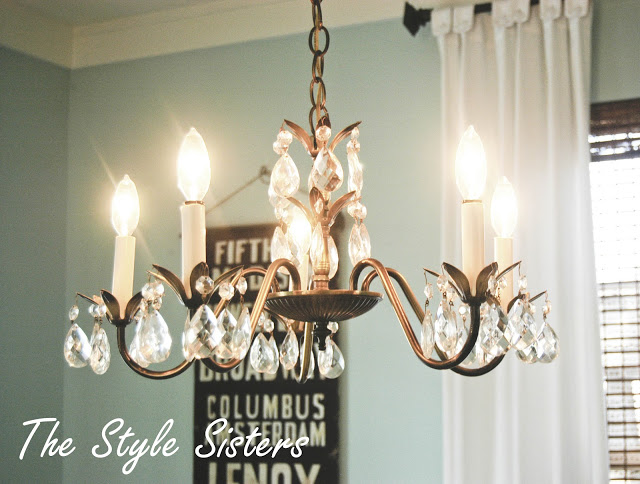 Wall Art and Blinds
The wall art is not from a thrift store. I actually purchased them at two different stores and they totally match!
They are made of some sort of canvas material.
I think they really make the room feel taller and bring in more of the black throughout the room.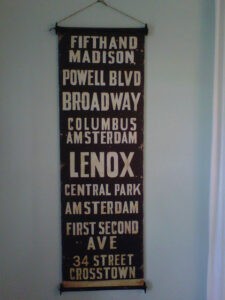 Notice the bamboo blinds? I bought these for all the windows in the house from Lowe's and I only paid…are you ready….$5.00 to $10.00 a piece!! That my friends is a total miracle!
Seriously the best deal I have ever found!! They could be considered thrift store finds because they are were so cheap!
They totally make the house!
No Sew Parson chair idea
Here again I am sharing my "cheap-o" way of making my beige Parson chairs work in the room by tucking in leftover fabric into the seat.
Then simply draping it up and over and cinching it with cording/pipping and a sea shell napkin ring.
Full look of my tablescape…does it make you want to come to dinner tonight?!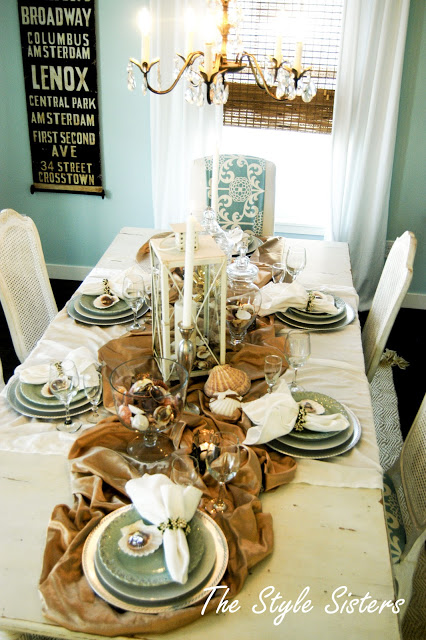 Rug Find
Here is my Rug deal! I bought this yellow/gold rug at Pier One on clearance for only $48.00 before we even moved into the house and before the paint was on the walls.
Here is a similar looking rug you might like.
I just figured I could use it somewhere in the house and it worked out perfectly in the dinning room!
Who Knew?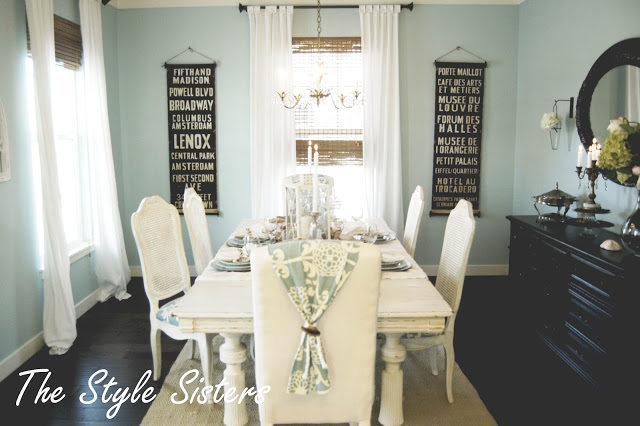 Hope you have all enjoyed my Beachy tablescape and thrift store finds!
To order up some of these delicious sea shell chocolates for your next dinner party, leave me a comment and I will have my mom email you with the prices.
These are also perfect for wedding favors too!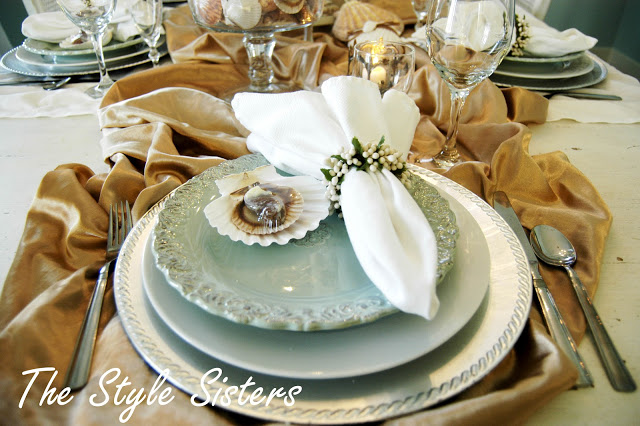 Shop this Post

Pin For Later