Since we redid the dining room table, I decided to recover my dining room chairs for a new look. Today I am sharing how to recover a dining room chair seat.
This is what the dining room looked like when it was blue! A huge transformation has taken place!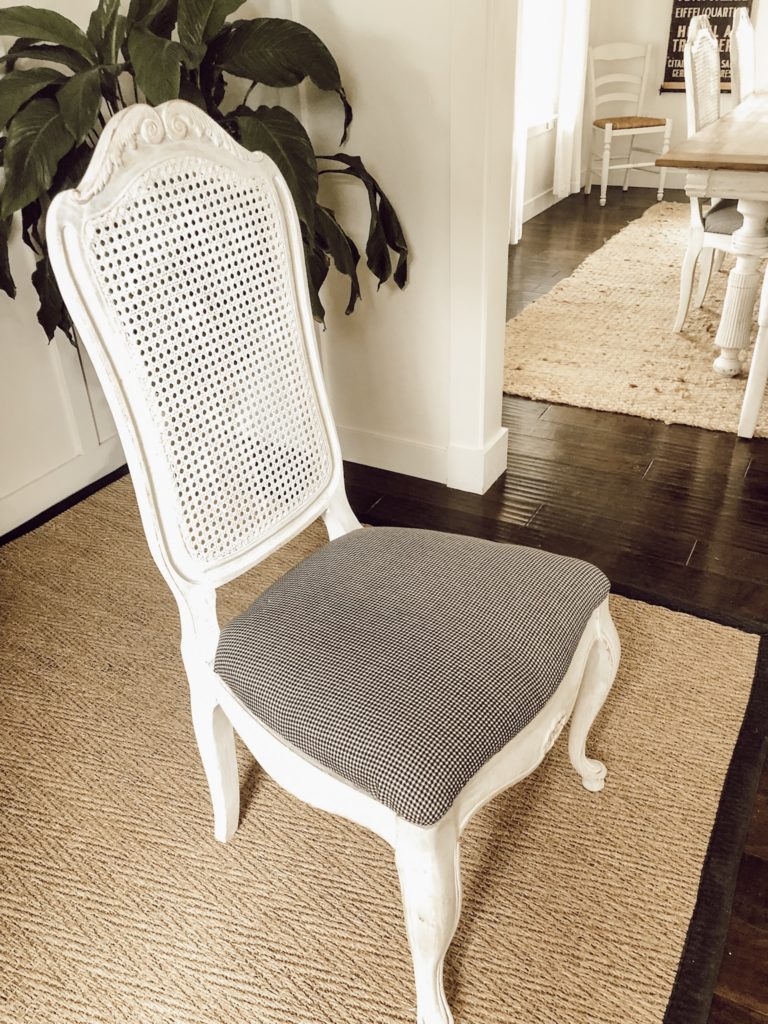 How to Recover a dinning room chair seat.
This is seriously one of the easiest projects you can do.
Just a small amount of fabric can give you a big change in how your chairs look.
I loved the blue and white fabric when I recovered these thrift store chairs into a French look the very first time but I am going for a more neutral look now. You won't believe what they looked like when I started!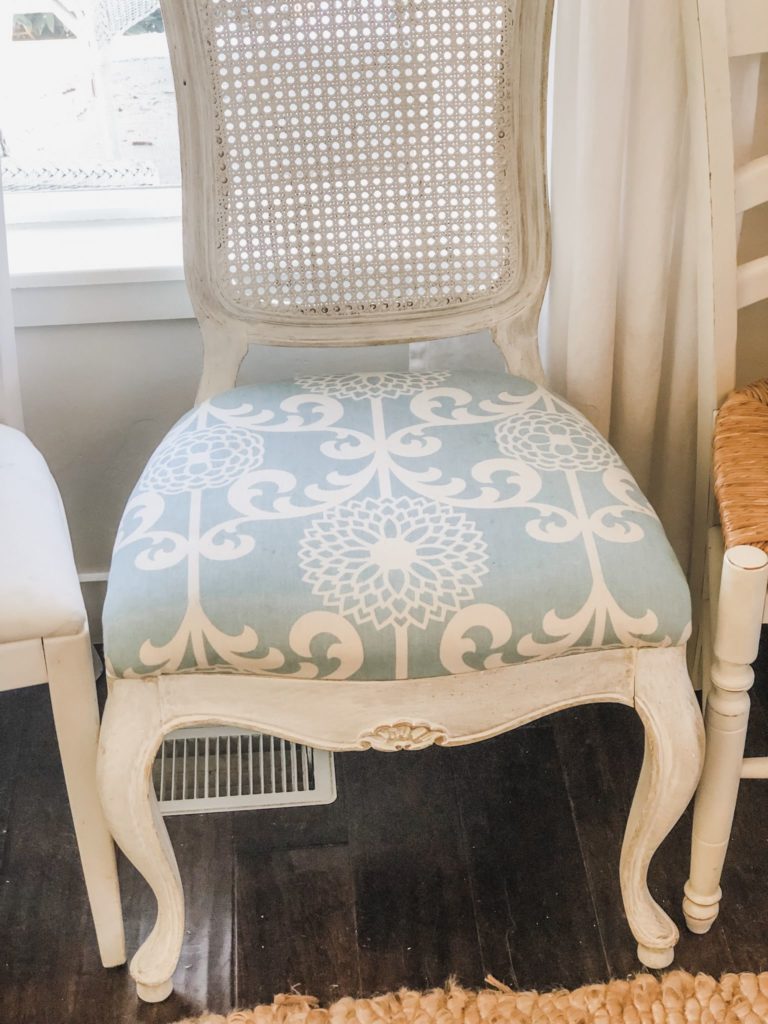 Items needed
The great thing about this project is that you only need a few items.
Screw driver
Scissors
A helping hand 🙂
Step 1
Take the seat off the chair by unscrewing it. Remove old fabric by pulling out the staples.
Step 2
Lay your new fabric out, pretty side down on a kitchen counter or flat surface.
Lay your seat cushion on top to decide how much fabric you will need to come up on each side. Or use the piece of fabric you took off as your pattern.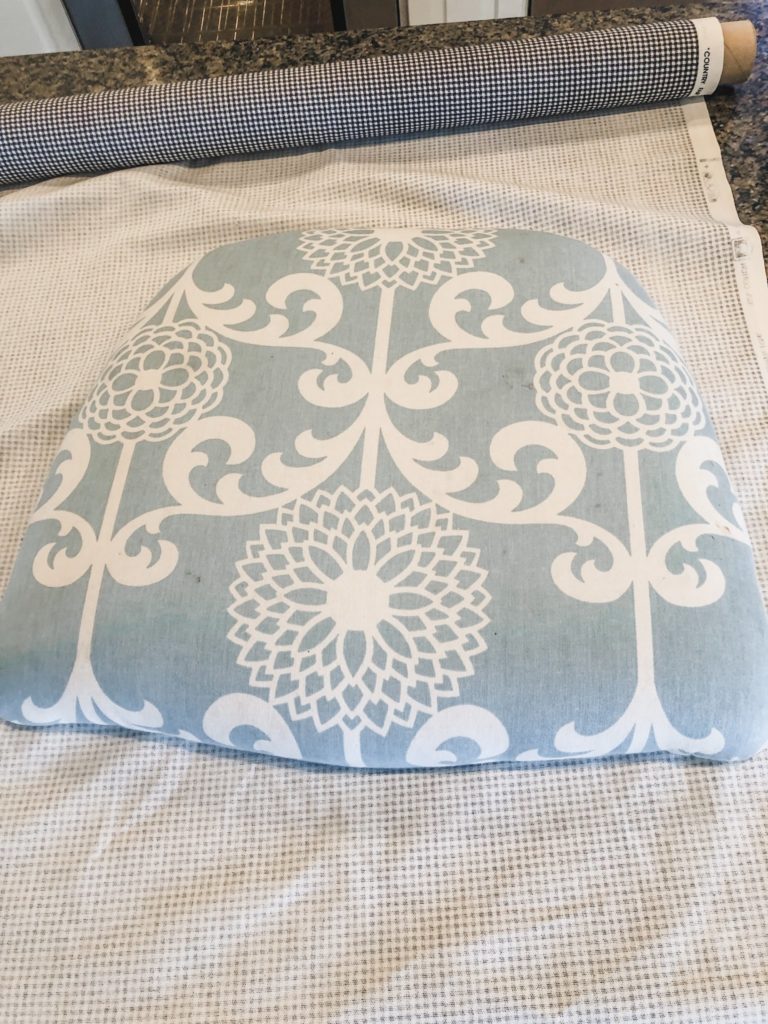 Step 3
Flip the dining chair seat over and place face down on the fabric and cut out the fabric.
Tip- Give yourself a little bit of room to play with.
I love quick easy DIY's and I recently redid the seats of my chairs in the kitchen nook in a sea shell fabric and I love love how it turned out! Here is the tutorial that is on my other blog The Style Sisters.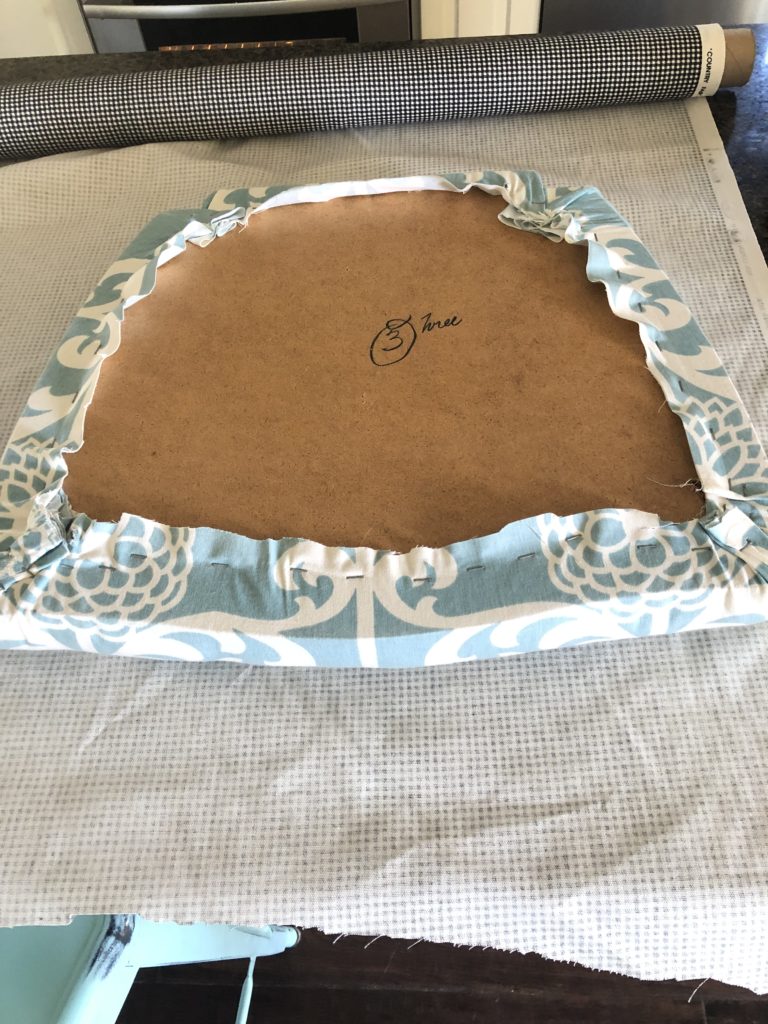 When re-doing multiple chairs, number the bottom of the chair and the base of the chair the same number so that the seat will fit perfectly back to the chair it came off of.
Here you can see the base of the chair with a number 1 on it.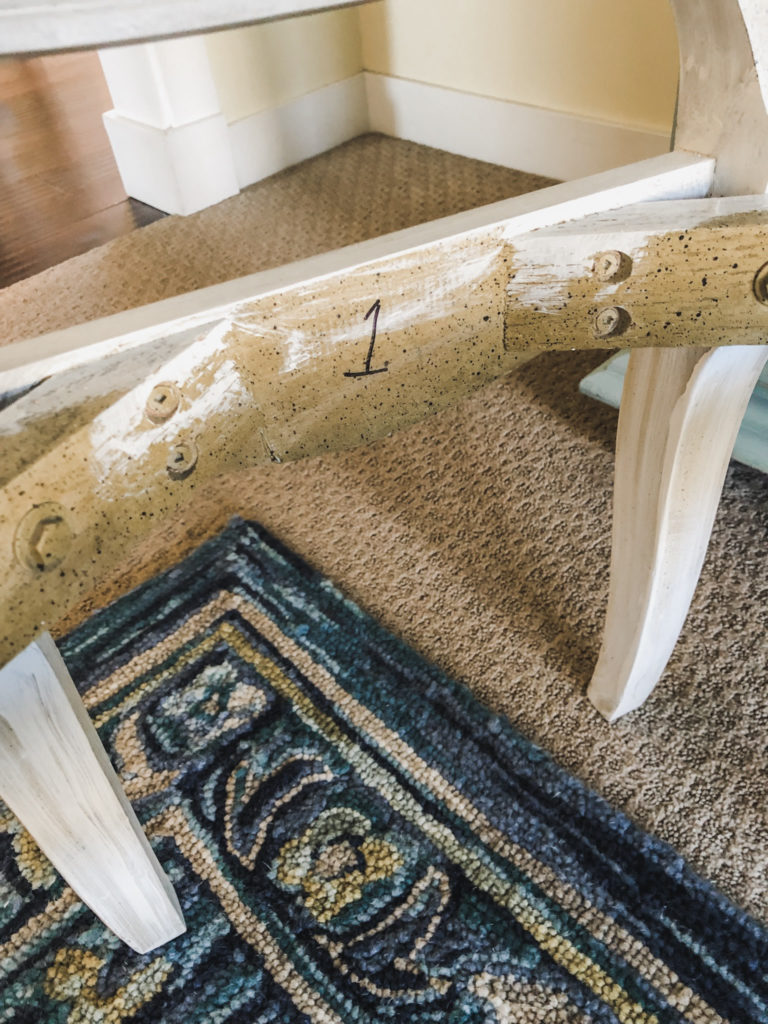 Step 4
Staple fabric onto the seat.
You can watch my step by step video of How to recover a dining room chair seat below!
I love to have the ability to change the total look of my chairs just by changing the fabric in just a few simple steps.
The final look
I love how this mini black and white checked fabric looks on my chairs in my dining room now. They look so good with my dining table. My hubby and son in law added a planked top to my existing table and it looks amazing!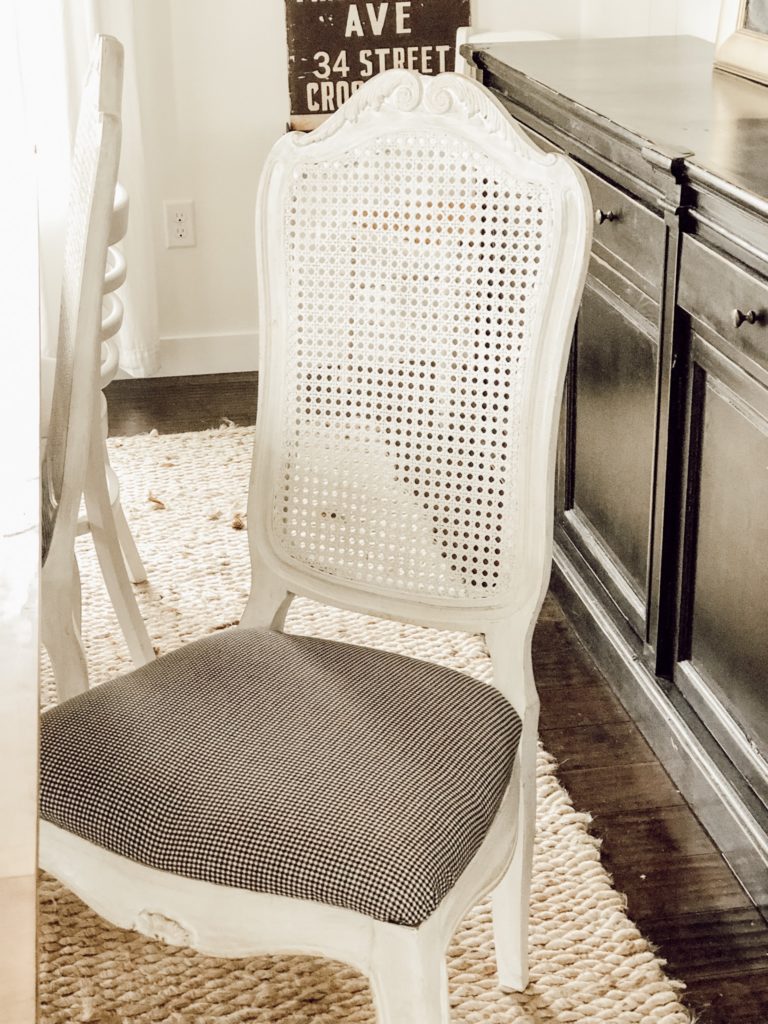 We love using this dining room all the time! My daughter turned 30 in the fall and we decorated it to the tilt for her. You can see it here.
For Thanksgiving back when the room was blue I decorated it like this.
This dining room will soon be all decked out for Easter in periwinkle blue that you can see here.
Pin For Later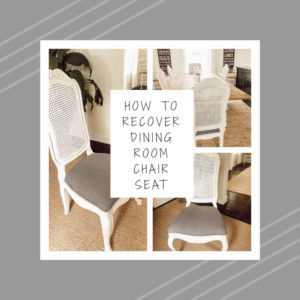 Shop This Post