What a fun trip we have had traveling to Cancun in March for the birthday boy! UPDATE! We are heading back in just a few days! Cancun was so beautiful and warm that we decided to go back again. I will post a new post about it once we are there so stay tuned!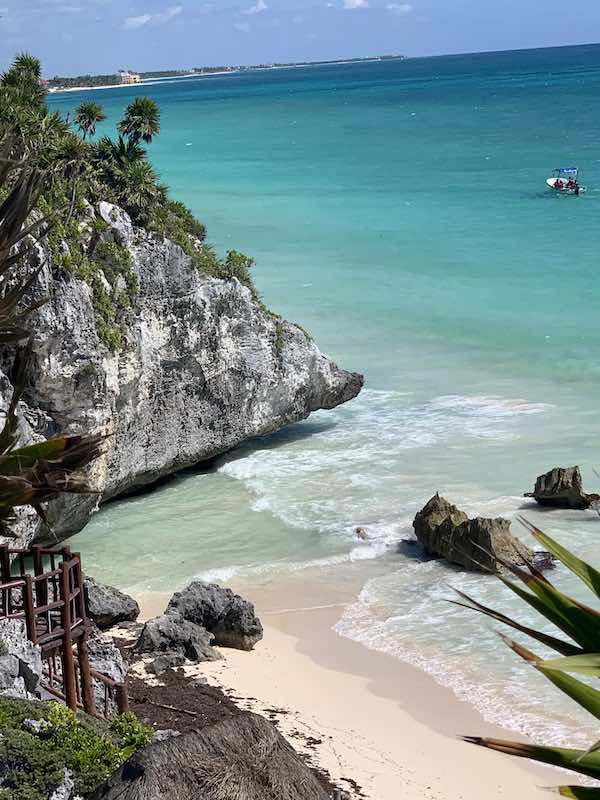 My hubby turned 60 and we celebrated at home with family with a fun music themed birthday party that you will love!
The next day we flew to Cancun for 5 days just the two of us. It has been heavenly in every way!
Where to stay in Cancun in March
This is my first time here in Cancun so I am not an AFICIONADO but I can tell you that the Westin resort and spa has been amazing.
I found this adorable little
The room is spacious with views of the beach, ocean and gorgeous pool area.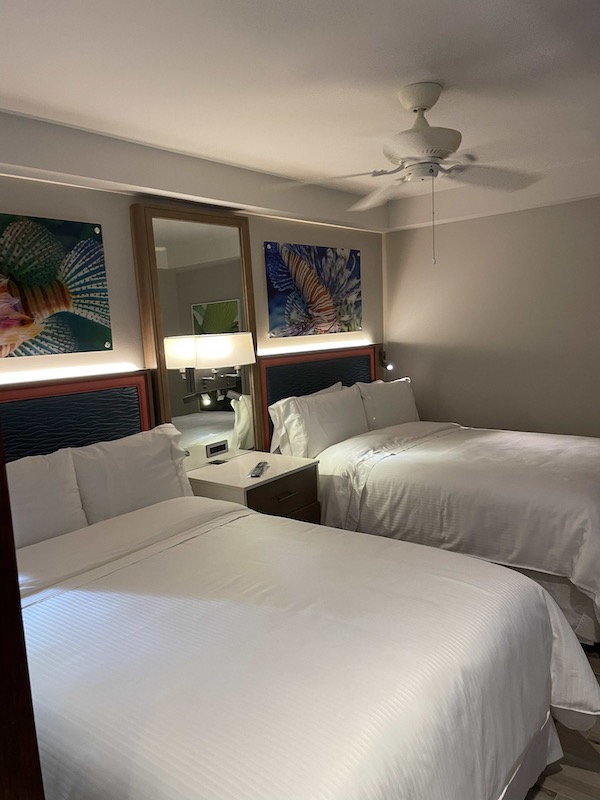 Lots of umbrellas on the sand and around the pool with comfy lounge chairs.
The staff is seriously some of the best we have come across. Super friendly, attentive and genuine.
You can tell they all love their jobs.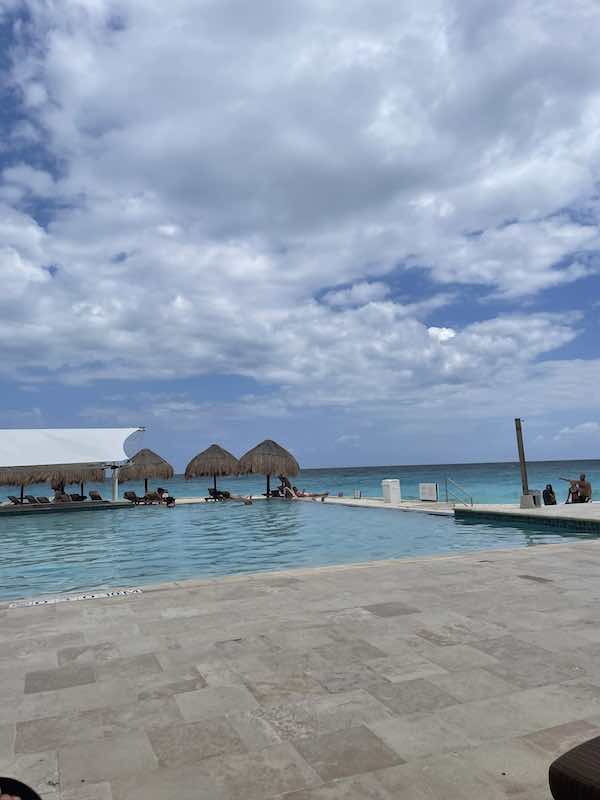 Things to do in Cancun in March
We flew in on a Monday and arrived in the late afternoon. After we got unpacked we headed to the lagoon area pool where the sun was still shinning.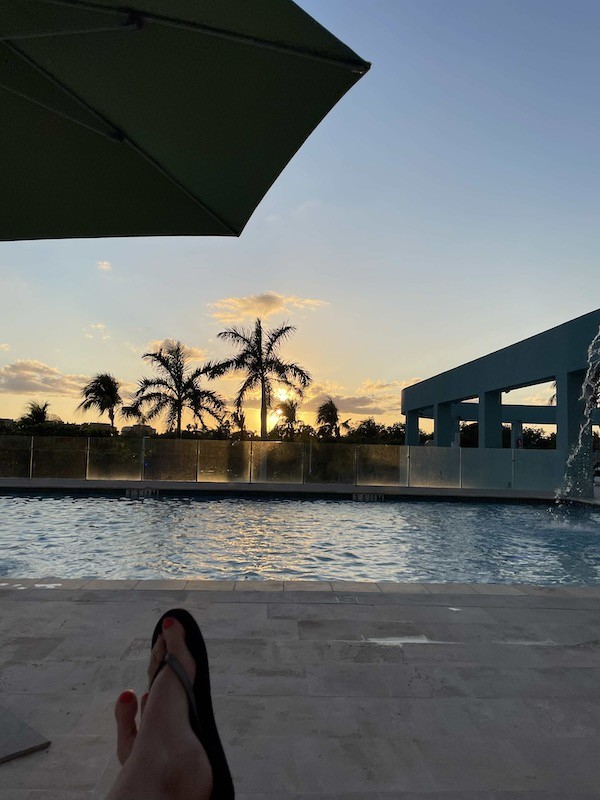 This time of year the main pool area gets in the shade by 5pm.
It has been breezy here but the temps have been perfect!
We were able to see a beautiful sunset.
Visting Tulum ancient ruins
The next day we went on an excursion to Tulum to see the ancient ruins and go on a tour.
This area is spectacular because it overlooks the blue Caribbean sea.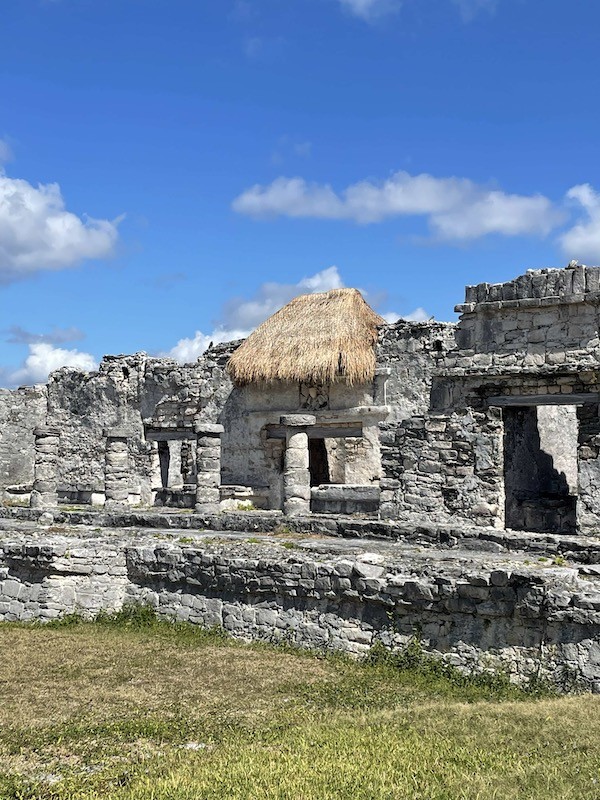 The colors of the water remind me of Capri in Italy blue green and turquoise.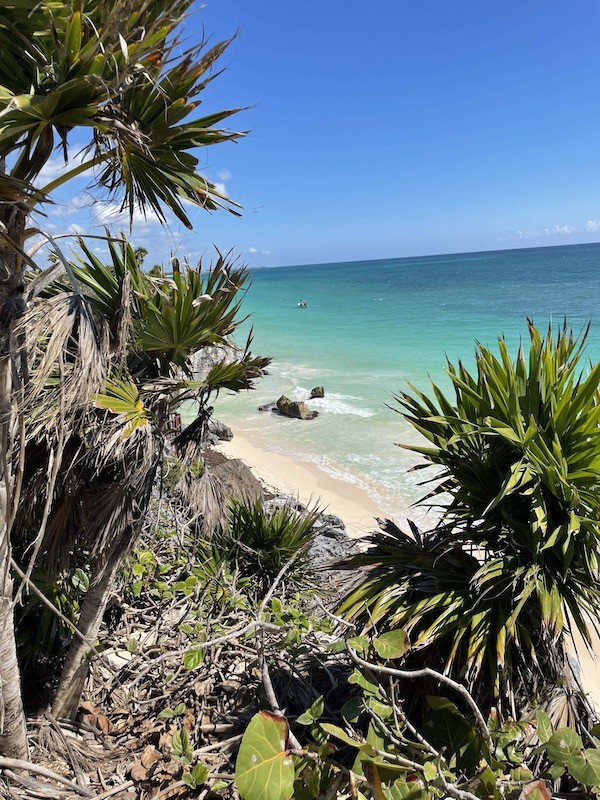 There are lizards also known as iguanas roaming around the ancient ruins.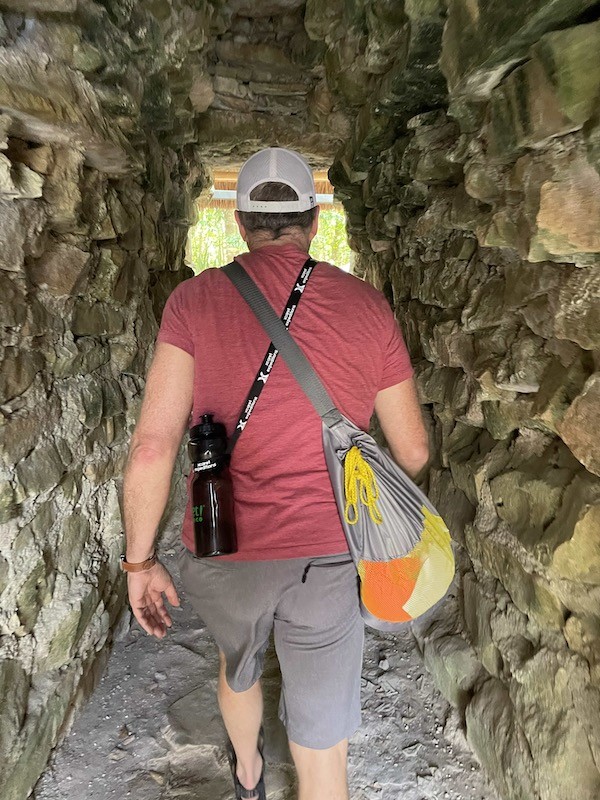 They just like to lay on the tops of the ruins to soak up the sun.
Sometimes you can find them guarding the entrance to a small cave.
Visiting xel-ha theme water park
Xel-ha prounouced shell-ha is a commercial aquatic theme park and ecotourism development located on the Caribbean coast of Mexico.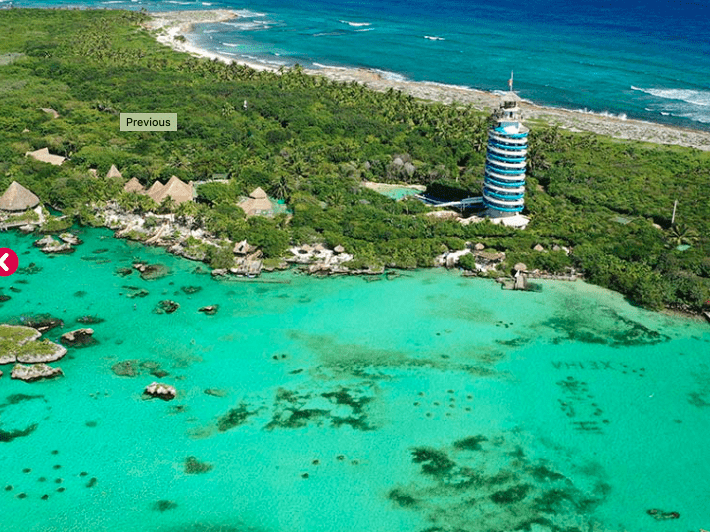 The park is centered around the natural inlet and lagoon, which is promoted as one of the main attractions of the park that forms with the flow of the river through rocks mixing salty waters with fresh underground water currents.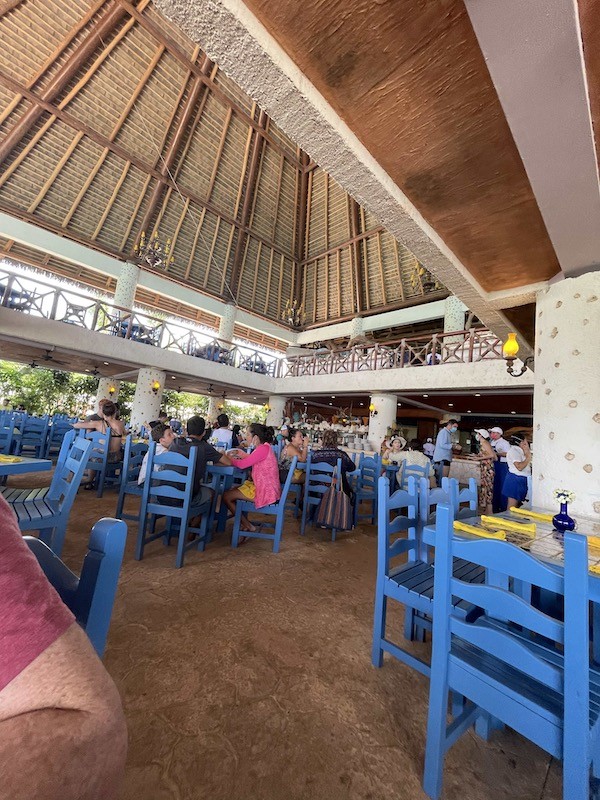 Admission to the park is all inclusive for food and drinks. There are plenty of restaurant options, bars, and cafe's to choose from.
The food is really really good!
There is a variety of aquatic-based activities offered by the theme park, including snorkeling, scuba diving, and swimming with dolphins.
An enormous lazy river where you can grab a floaty at any time and float around the river.
We enjoyed some snorkeling and some relaxing float time.
Adventure activities
If you are a little adventurous like my hubby, you can do a zip line where you land in the water or jump off a cliff into the clear turquoise water.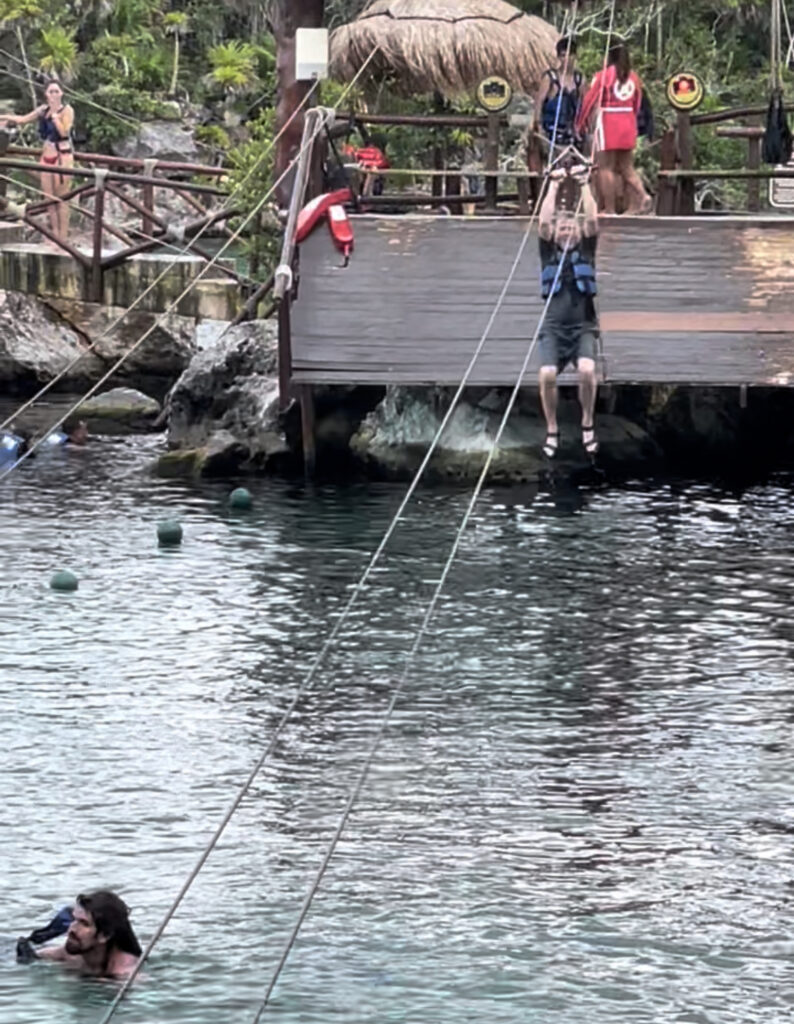 He loved every minute of it!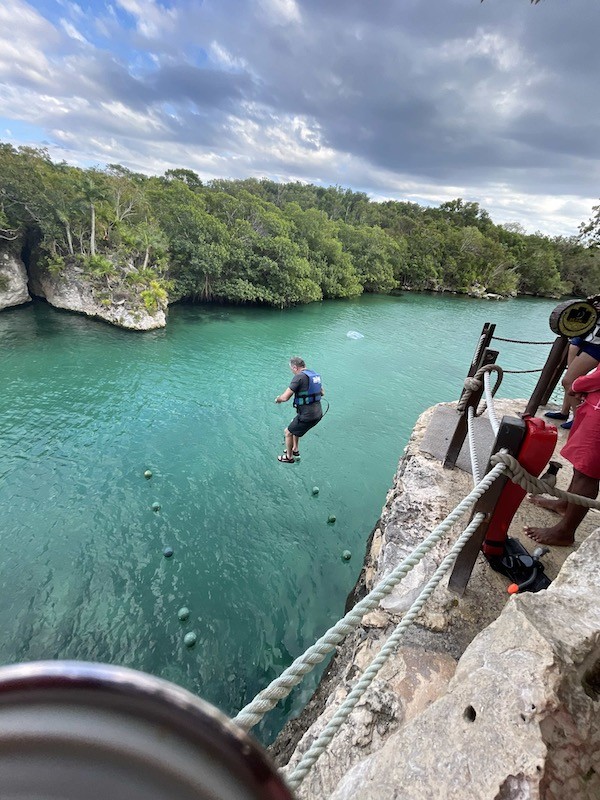 Bike riding through the jungle was also a fun way to see the lush area.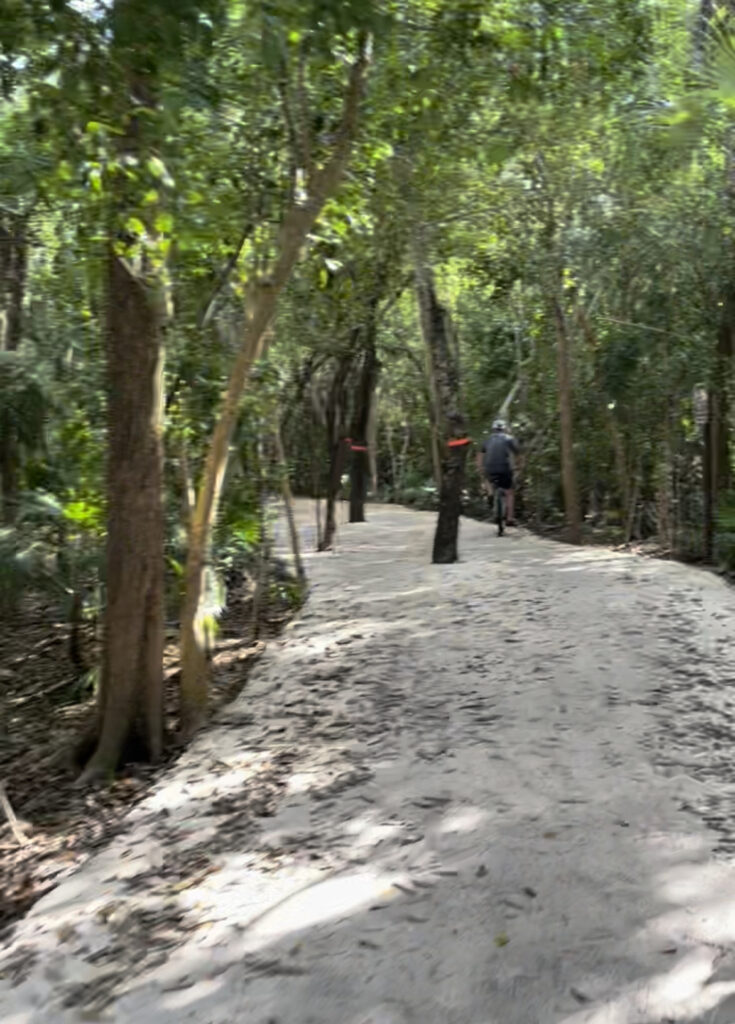 So many areas where you can just relax in a hammock take a nap and feel the breeze.
You can also swim in the Cenotes. These are are natural pits, caves or sinkholes, resulting from the collapse of limestone bedrock that exposes groundwater.
This was so cool to snorkel around in and see lots of fish!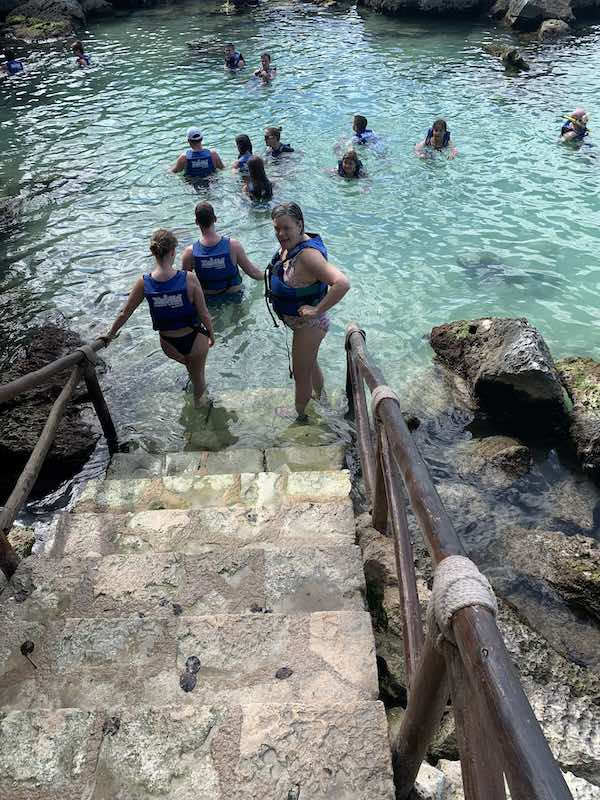 You can swim all around and explore these areas and even try a snuba!
There is also areas where you can zip-bike, visit the encounter with manatees and more!
I could go on and on because there are 50 different attractions!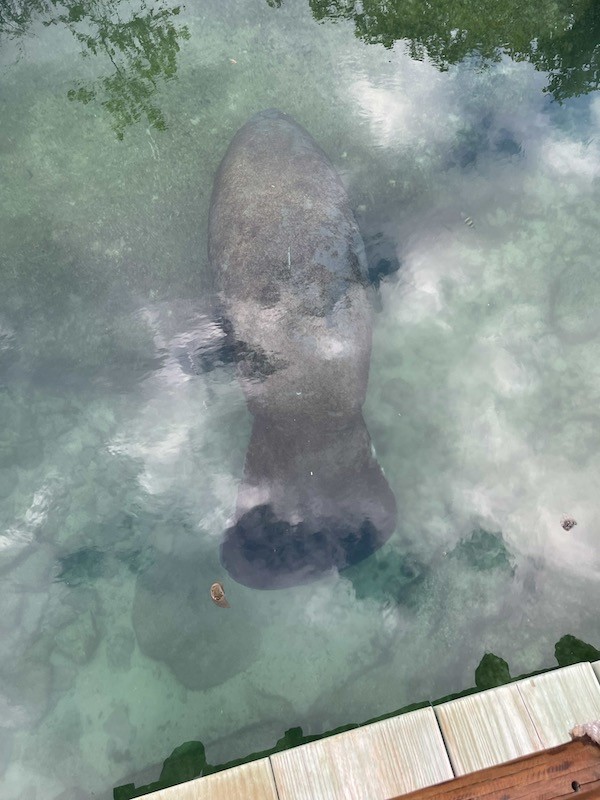 Mostly we just relaxed
We spent most of our time just relaxing at the beach in front of the hotel.
Eating scrumptious Baja fish tacos was the best!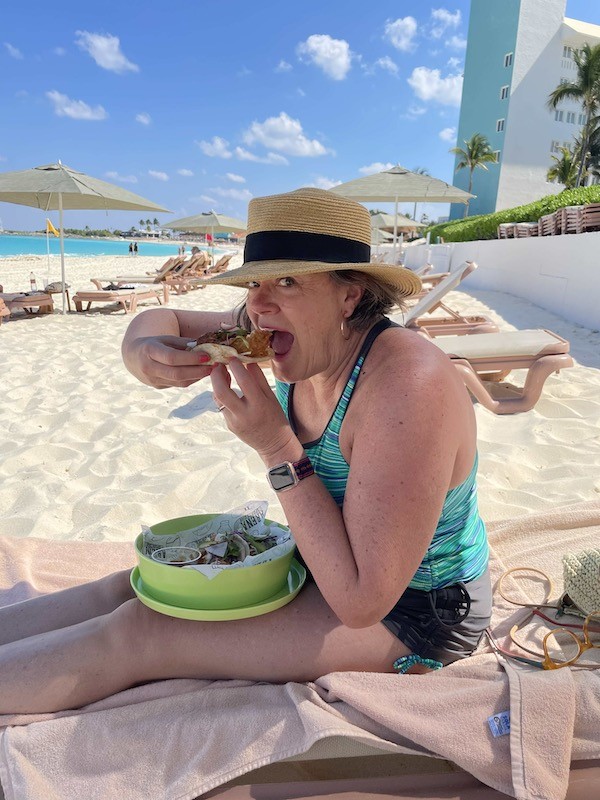 Sometimes we just lounged by the pool and when it got too hot we would pop in the water to get refreshed.
Walking along the beach in the late afternoon was just peaceful and gorgeous watching the waves roll in.
This one piece swim suit that I bought in Italy at a train station boutique is super comfortable with ties at the shoulder.Here is a similar one.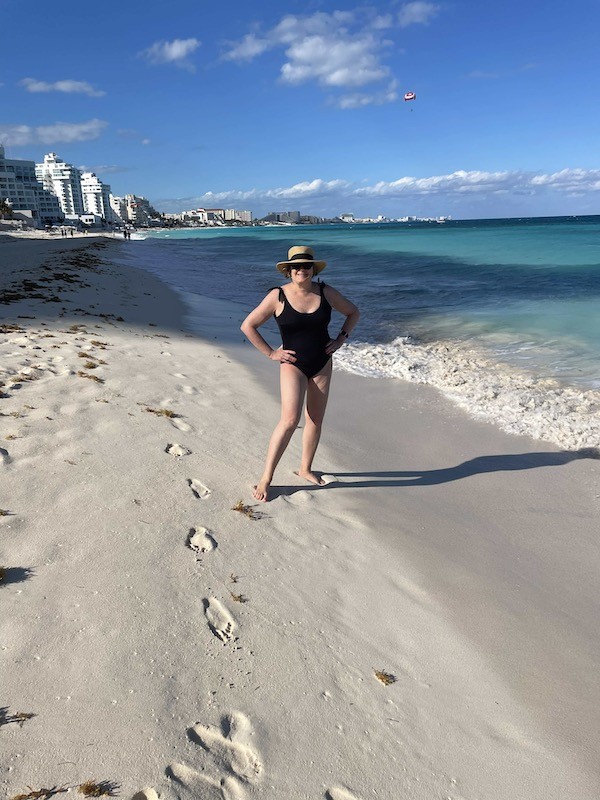 I found this awesome Racerback Tankini from Amazon for only $28.00!! So nice to find a comfortable bathing suit to be in all day!
It comes in lots of colors too!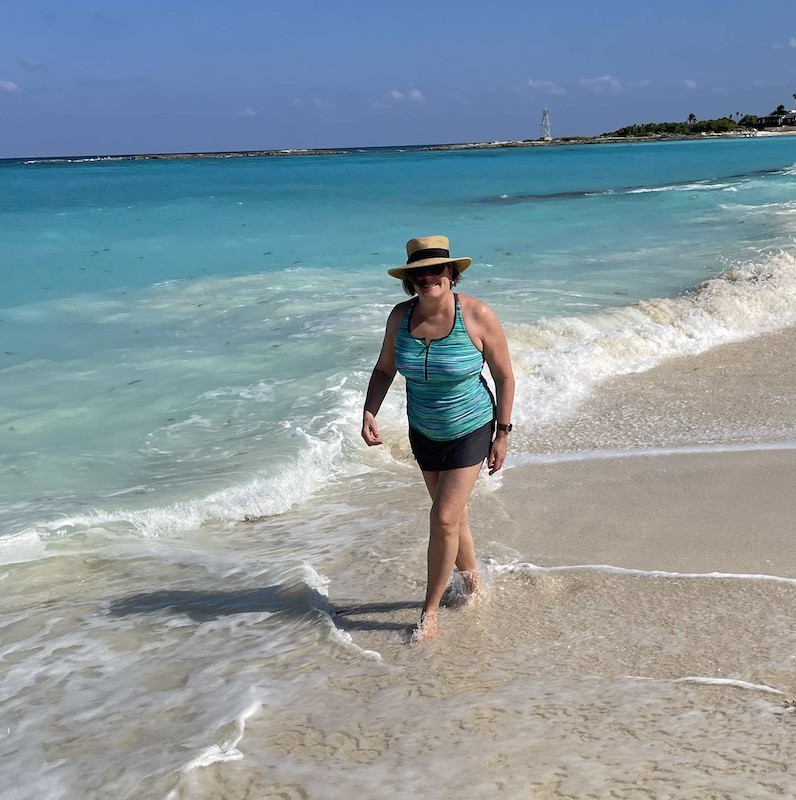 Dinner at the Sand and Stones restaurant right on the premises did not disappoint! The food was amazing and the views!!
I mean HELLO!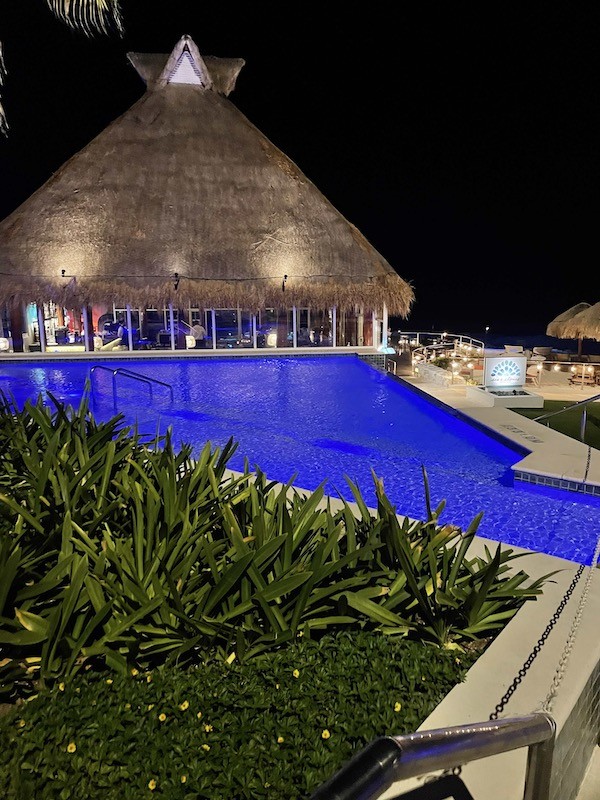 I could've stayed there for another week!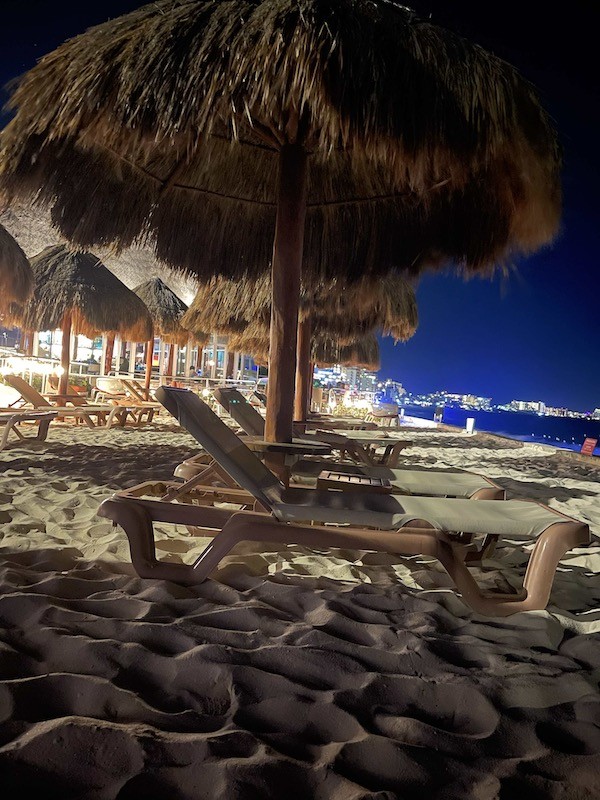 Farewell Cancun until we meet again!