This year my Easter table decor has turned out to be a colorful Easter Vintage tablescape and I am so excited to share this charming table display with you.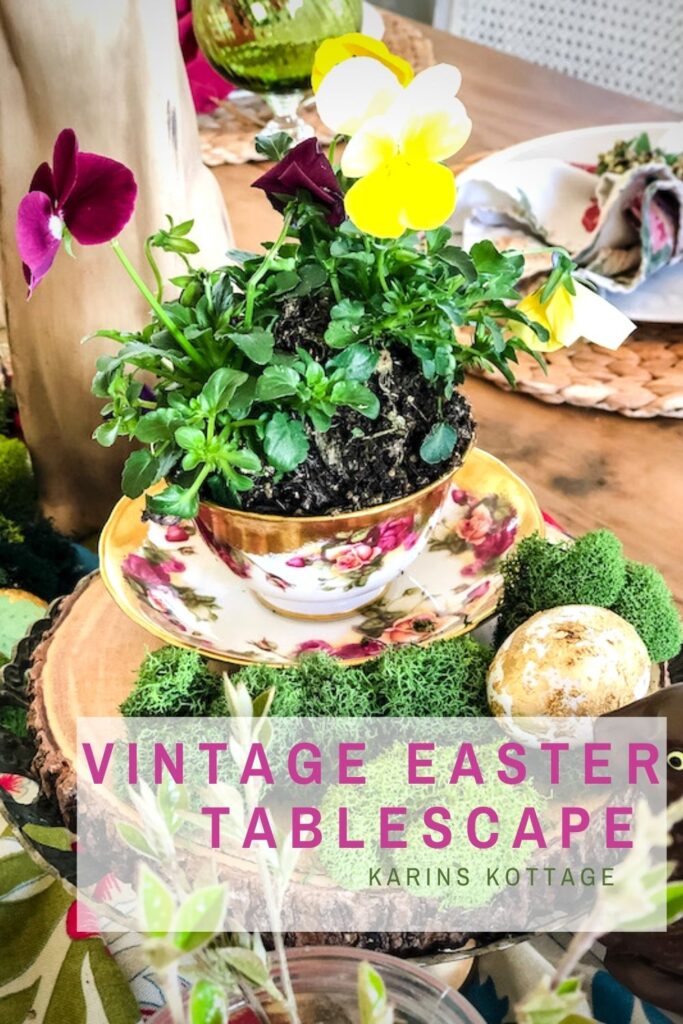 I found a few heirloom china tea cups at thrift stores to create a whimsical centerpiece.
It was so fun to use vibrant mix of purple and yellow garden blooms, flowing from my teacups.
How to start the Easter vintage tablescape
You start with a blank slate. Then formulate what colors and things you want to use for your table.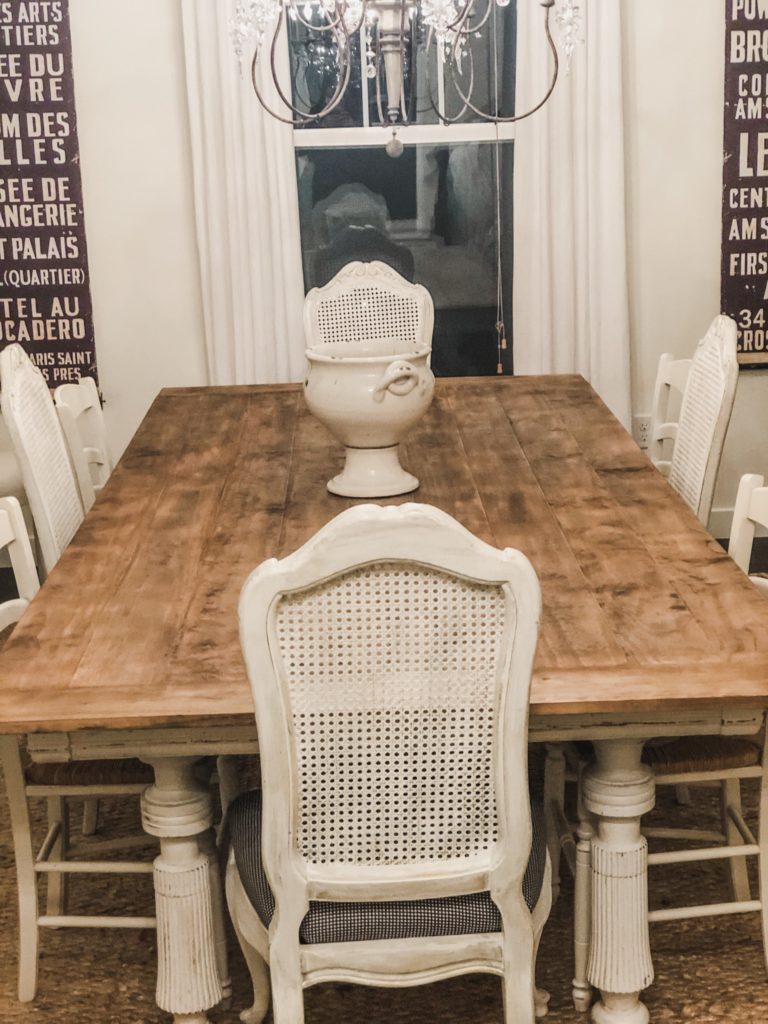 I begin by gathering lots of things I think might work for my colorful Vintage Easter tablescape. I started with this thrift store colorful tablecloth. That chose the color scheme for me. My green and pink goblets match the colors perfectly.
Since I was going for a vintage look I wanted to use tea cups. I found some at the thrift store. Gold leaf Easter eggs, floral napkins, a faux chocolate bunny and berry napkin rings will look great together!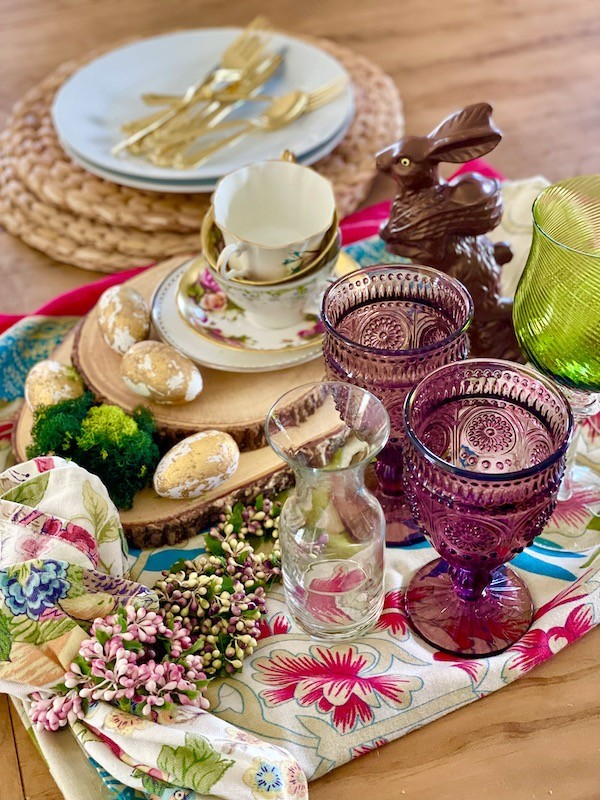 This colorful pink, green and turquoise blue tablecloth that I found at thrift store works perfectly as a table runner.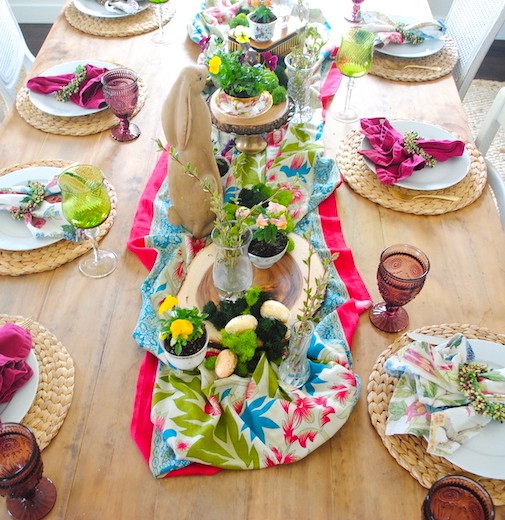 Inspired by the show on HGTV Escape to the Chateau season 5 episode 1. Angel, the lady on the show shares her tea cup Easter tablescape and that is what I was going for.
I screen shot her table from the video. It is not too clear but you can get the idea of where I was going with my table.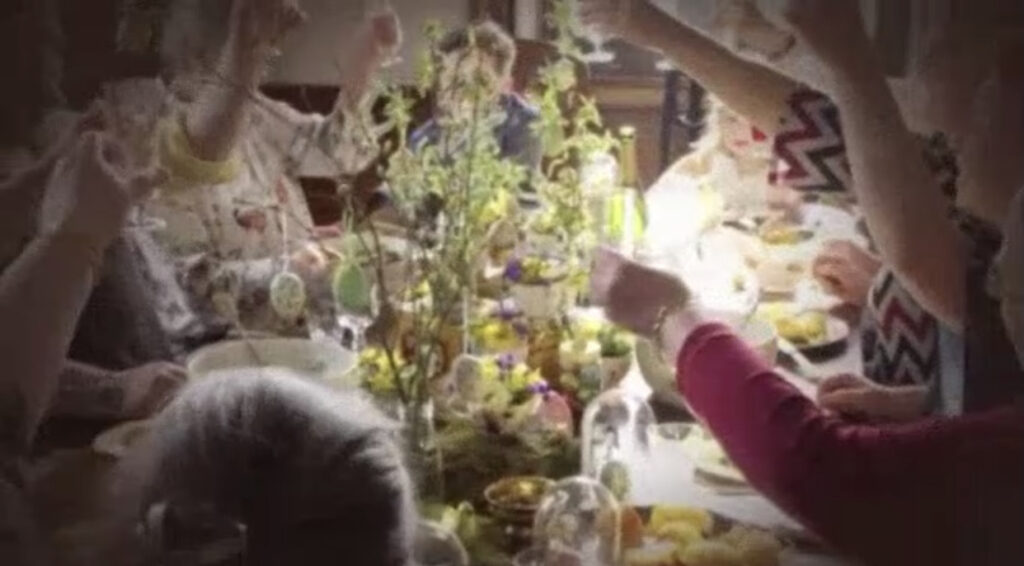 Tea cups for the Vintage tablescape Centerpiece
Running around to a few thrift stores, I found some dainty tea cups. They were harder to find that I thought.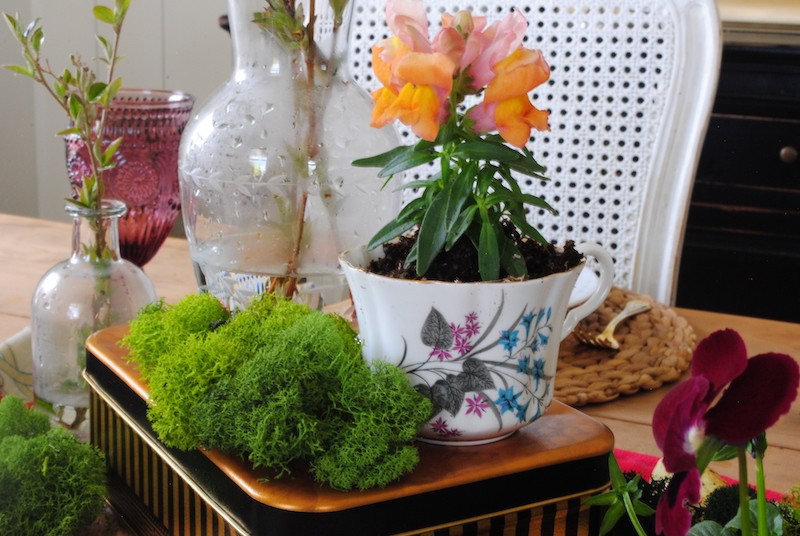 Planting them with some pansies and snapdragons was super easy! Basically just plop them into the tea cup dirt and all.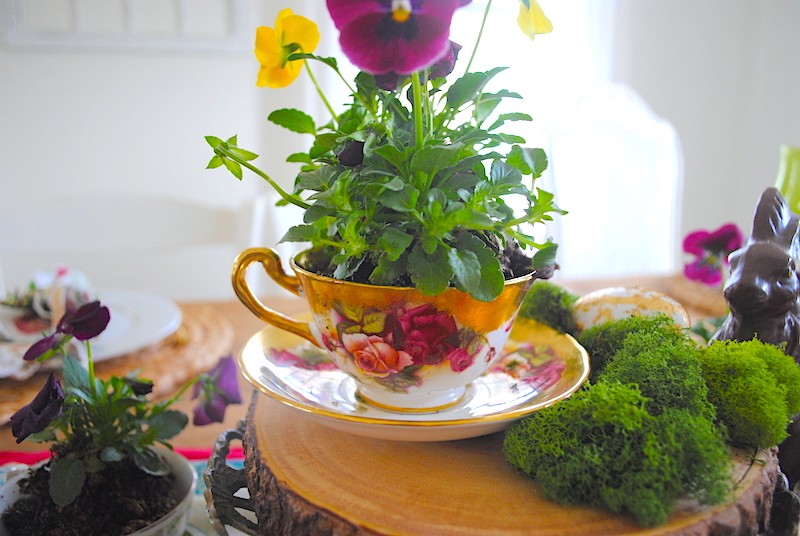 I also bought a couple of packages of green moss and a gold tin box from a thrift store (that incidentally is from a company that started in Abruzzo, Italy where our Palazzo is).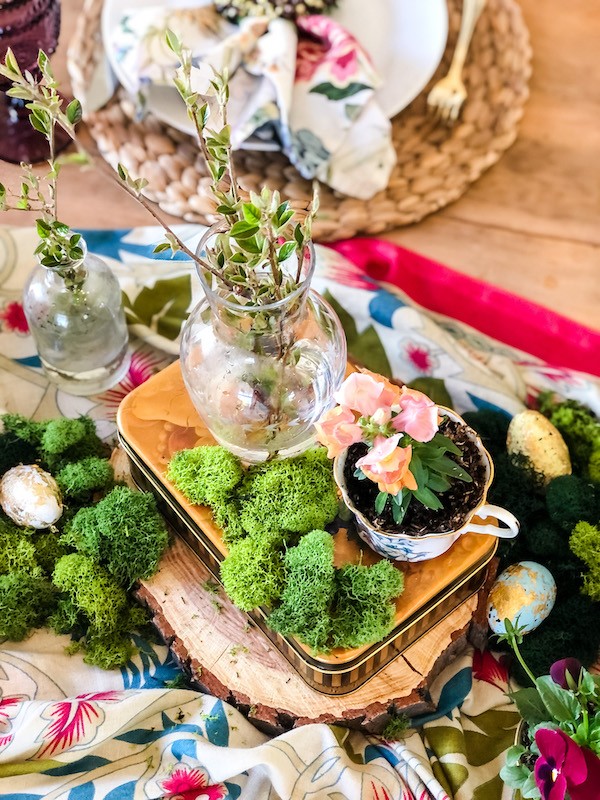 Using my wood slice serving pieces brought in more of a natural woodsy English Garden tea feel.
These are great for weddings too!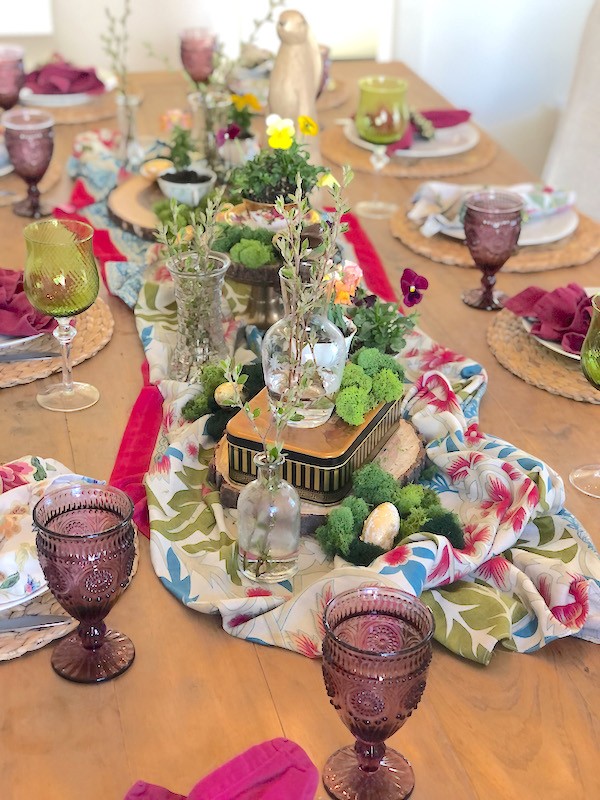 Mini glass vases also from thrift stores are filled with green stems about to bloom that I cut from my garden.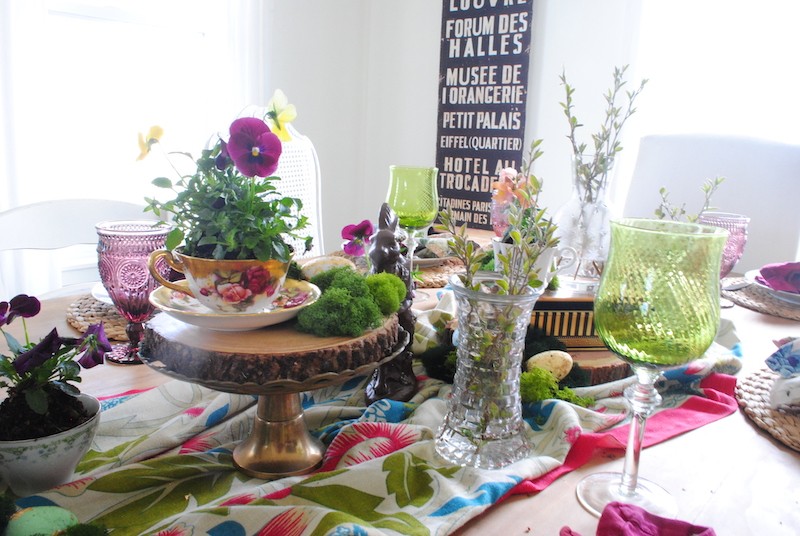 With the addition of my gold leaf wooden eggs that I made (tutorial is here) this colorful Easter vintage tablescape centerpiece came to life!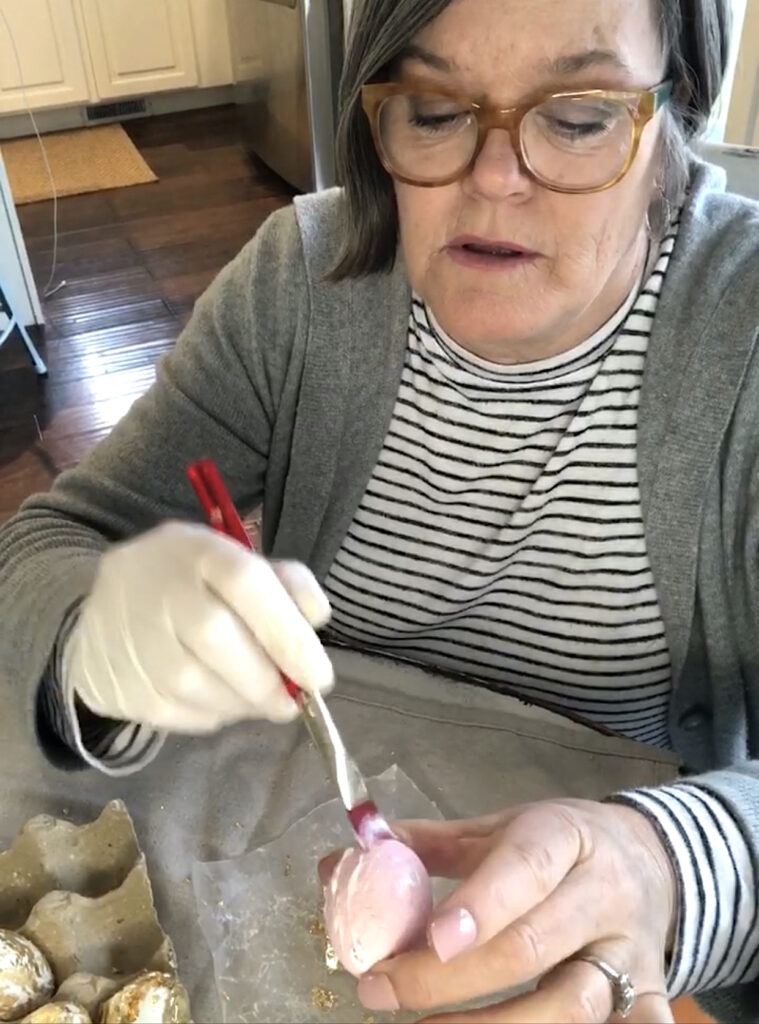 Is there anything sweeter than a tiny vase filled with greens or flowers from your garden?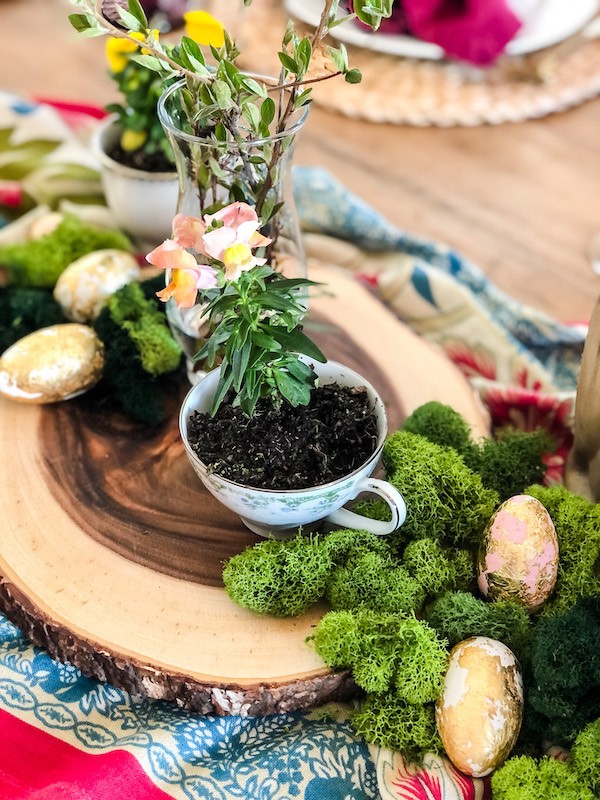 Placesettings
Since I don't own any vintage dishes, I just used my regular white dinner plates on my everyday woven placemats.
These placemats have become a favorite! I even have some earrings that look similar to these placemats! haha I was not going for placemats on my ears they just look similar to my placemats because they are natural colored, round woven earrings.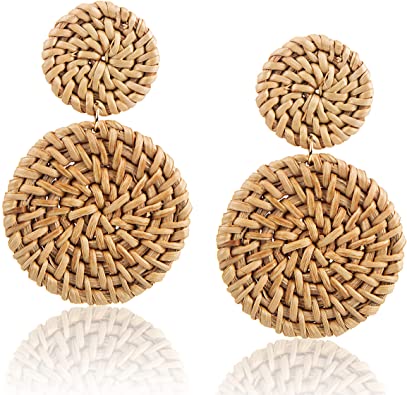 My grand kids are the ones who pointed this out to me haha!
A faux chocolate Peter Rabbit also joined in the fun of this tea cup tablescape 🙂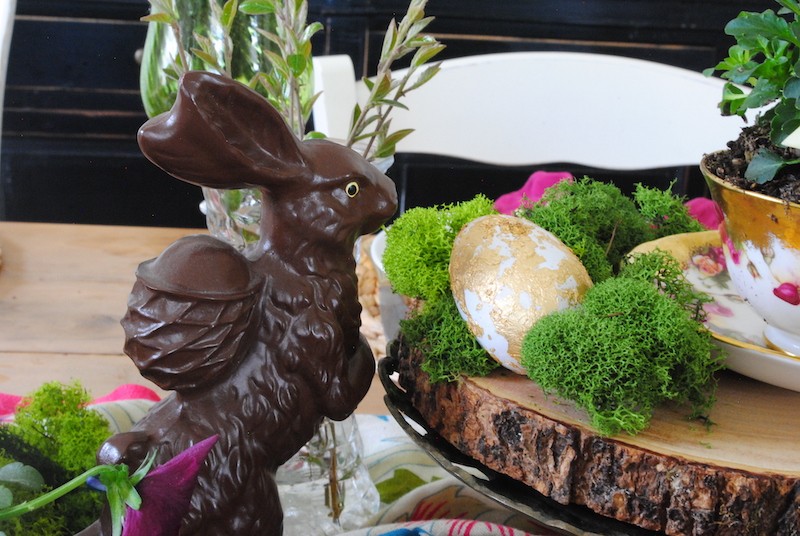 I continued the color scheme by using my favorite pink and green goblets.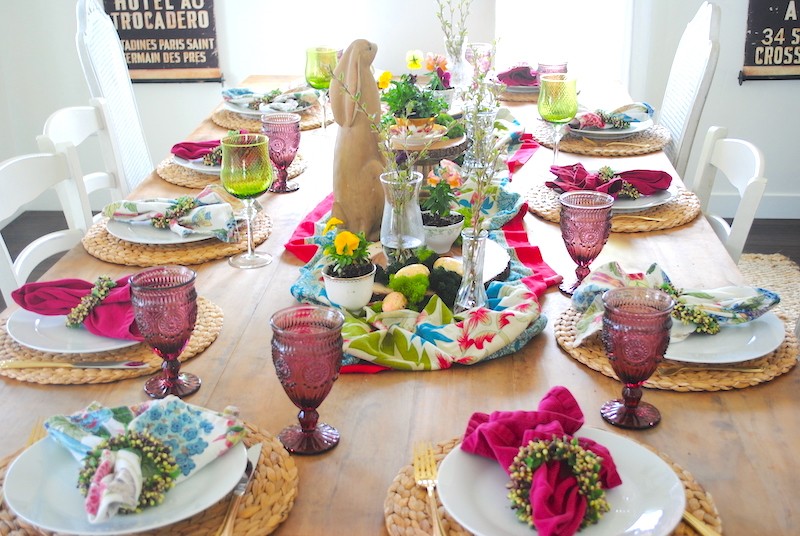 Floral napkins in the same color scheme mixed with some solid raspberry colored napkins pulled through these green and purple berry napkin rings.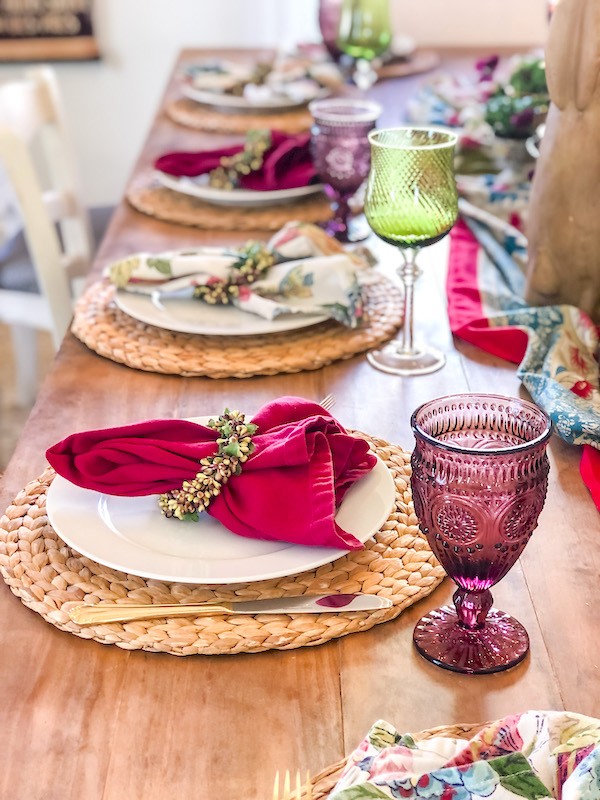 These napkin rings are really candle rings!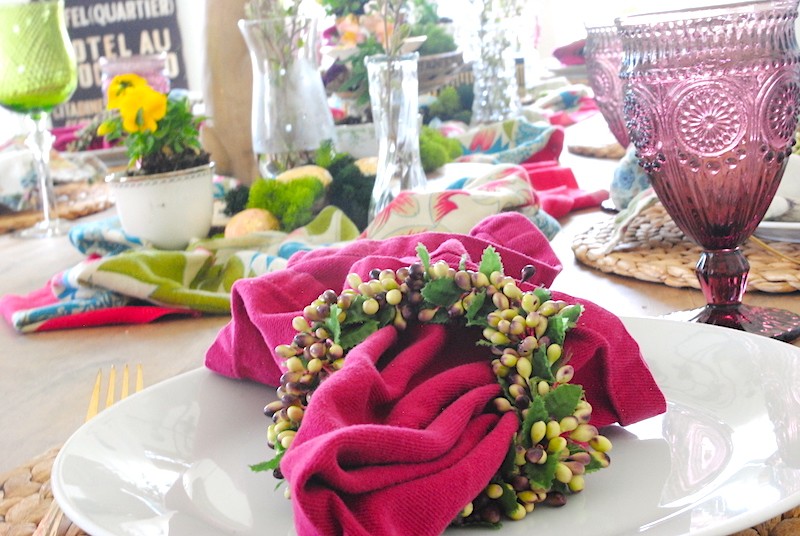 The finished Colorful Vintage Easter Tablescape
Can I even begin to tell you how much I love my tables since my hubby and son in law added a planked top to it? Tutorial is Here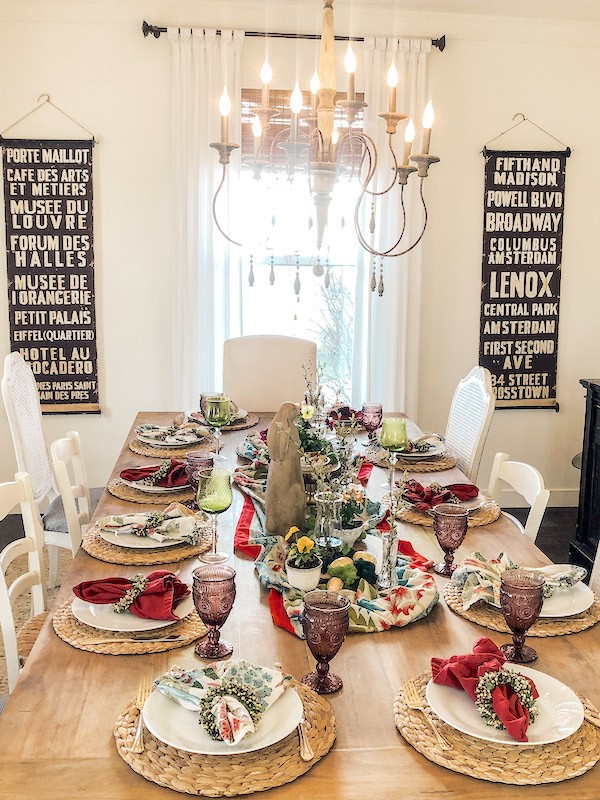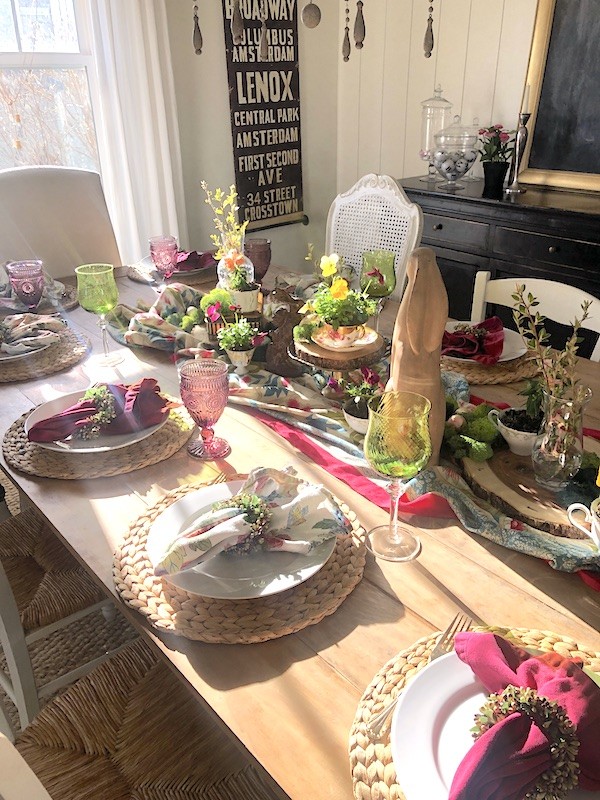 I think this colorful Easter tablescape answers the question- How to set an Easter table?
Don't you agree?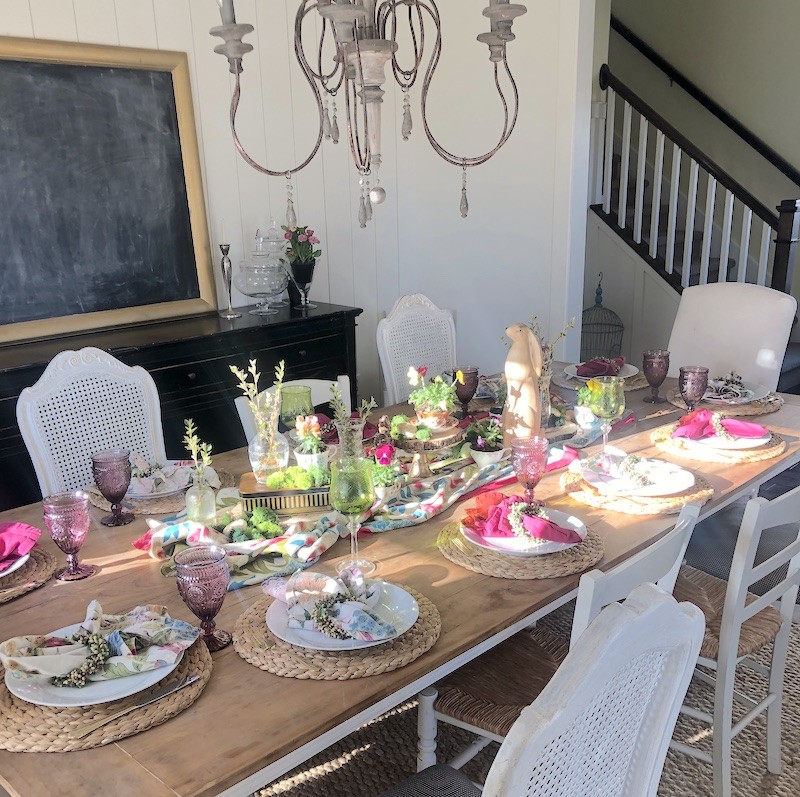 Happy Easter to all my buddies! Thank you for your continued support of Karins Kottage 🙂
More Easter Posts You Will Love
How to gold leaf wooden Easter Eggs
DIY Easter Wire Hoop Flower Wreath
Pink and yellow Easter Tablescape
Children's bright colored Easter table
Set a beautiful Easter Tablescape inexpensively
Shoppable Links

Share this pin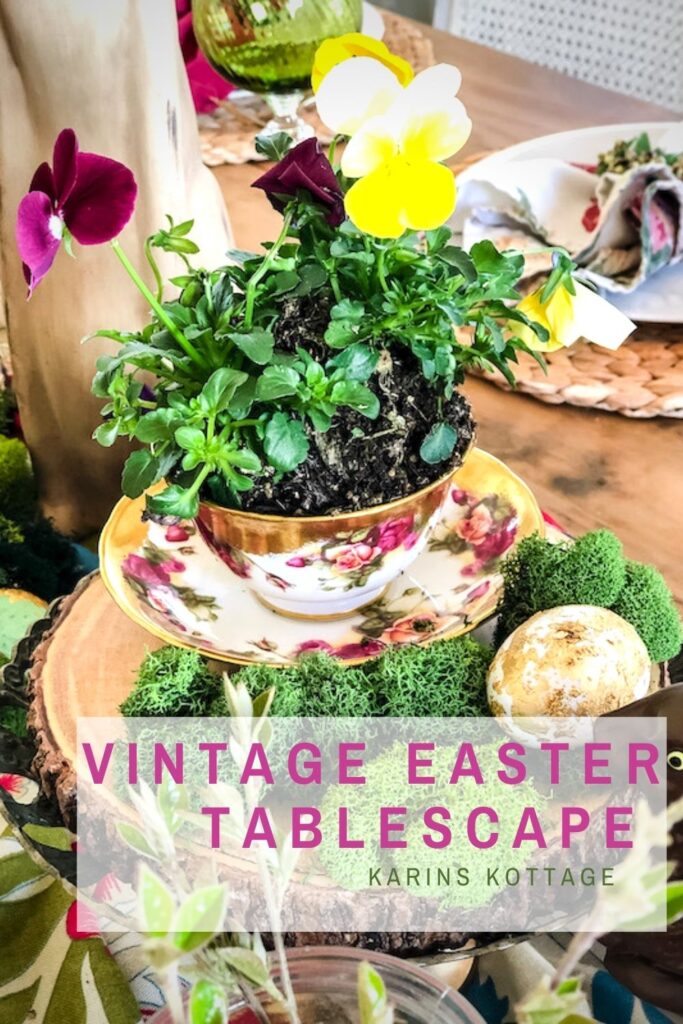 Linking up to Between naps on the porch