Fashion Friday- How to style flowy tunic with jeans. Today I am showing you a very flattering top that works for any body type!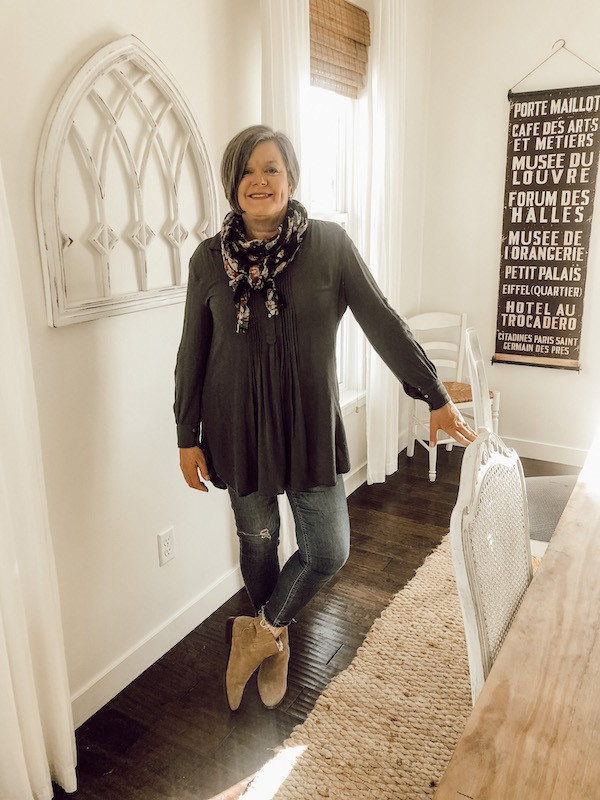 Tunics are great because they create a long lean look. Who doesn't want that? Here is another Fashion Friday about wearing a tunic you will like too.
Flowy tunic details

This particular top has some tailoring that really allows the fabric to lay nicely.
Notice the pin tucks down the front on either side of the buttons. It creates interest in the garment.
That little detail draws your eyes down which is especially good for us short waisted gals.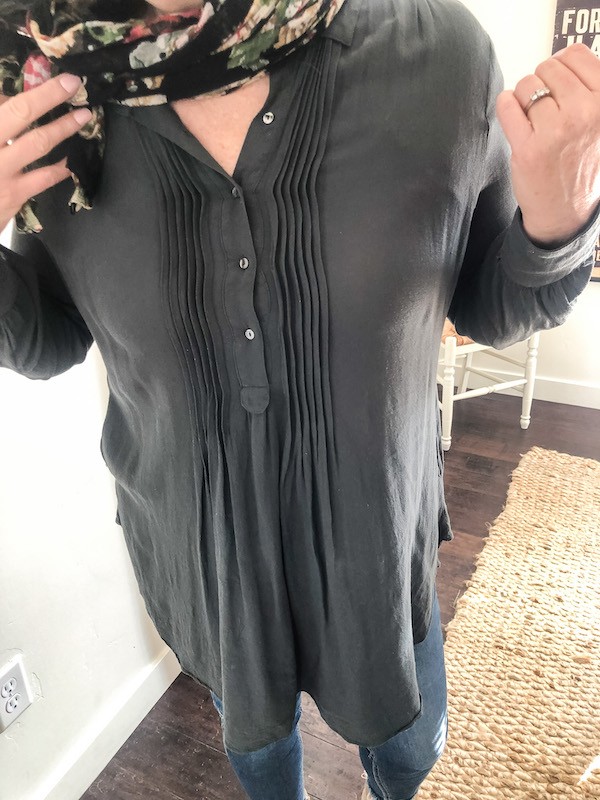 I love that little detail.
Notice the back of the flowy tunic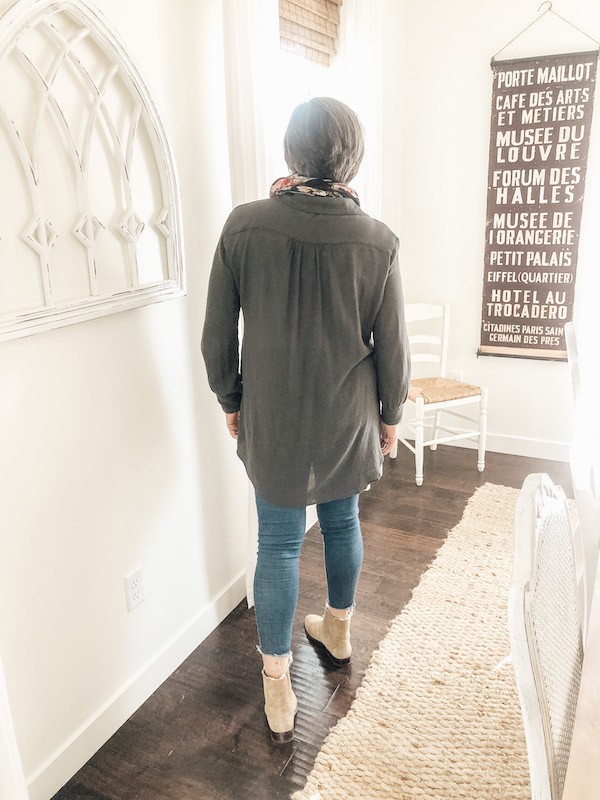 The back side also has some pretty detailing.
Notice the pleats that come off the should seam? It gives it a feminine touch rather than just laying flat against your shoulders.
This fabric is a light weight gauzy cotton fabric and just floats off the body.
I unfortunately do not remember where I bought this blouse but I have linked similar ones in the SHOP THIS POST at the bottom.

Length of the flowy tunic
I really like the length of this tunic because it covers up what my friend likes to call, our apron of goo 😂 (stomach area).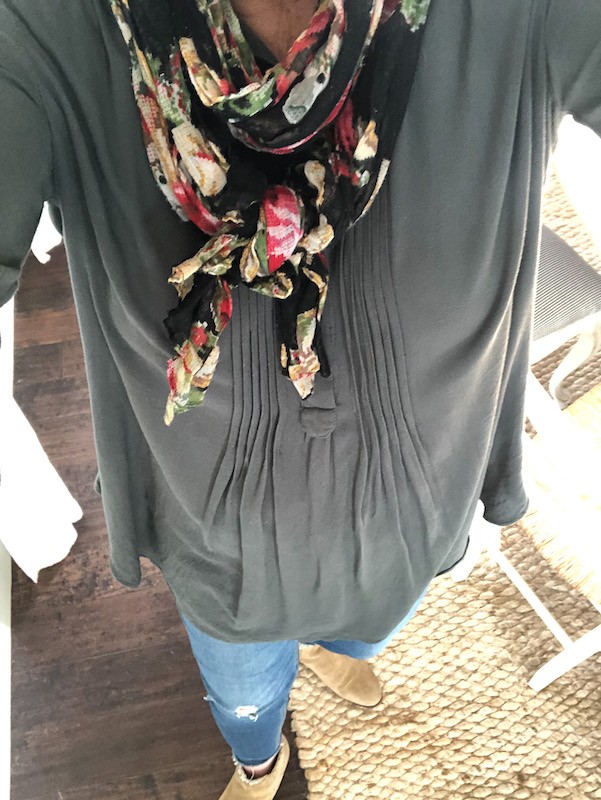 How to style the flowy tunic with jeans
The combination of a flowy feminine top with some lightly distressed jeans with cut off hems is really fun to wear.
I love to add a scarf to most of my winter outfits not only to look cute but to keep me warm.
Plus it adds more color to my outfit.
I really like the black, red and cream colors in it. The greens do not match but they work really well together.
Ankle boots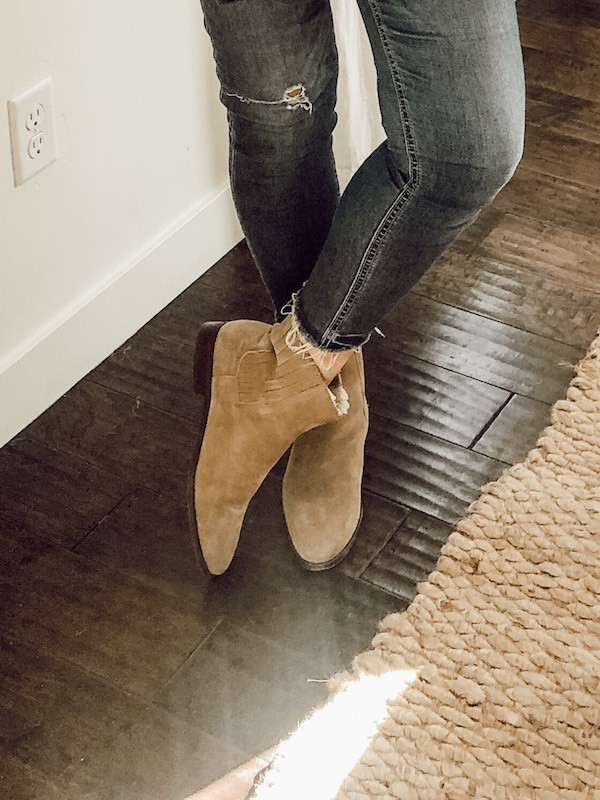 It's still cold outside so I put on my fur lined suede ankle booties.
They are so comfy and cozy.
I bought these JCrew booties at TJMAXX at the beginning of the winter season.
They are perfect to go with my shorter cut off hemmed jeans.
Remember the days when we would have strings hanging off our clothes? We would cut them off because you couldn't have loose strings.
Oh and remember we wouldn't be caught dead with pants too short! Floods I think we called them. Remember Steve Erkel from the TV show Family Ties? Who knew his too short of pants would be totally in style in 2021!
They were an absolute no no! How times have changed!
Other Fashion Friday Posts
Casual beach strolling fashion

Shop this post

Pin For Later