For todays installment of Fashion Friday I am sharing styling a fall top. I bought this top a year ago from Old Navy and I love it because it has one of my favorite details.
They do not carry it any more but I found some similar ones that you can see under shop similar fashion at the end of the post.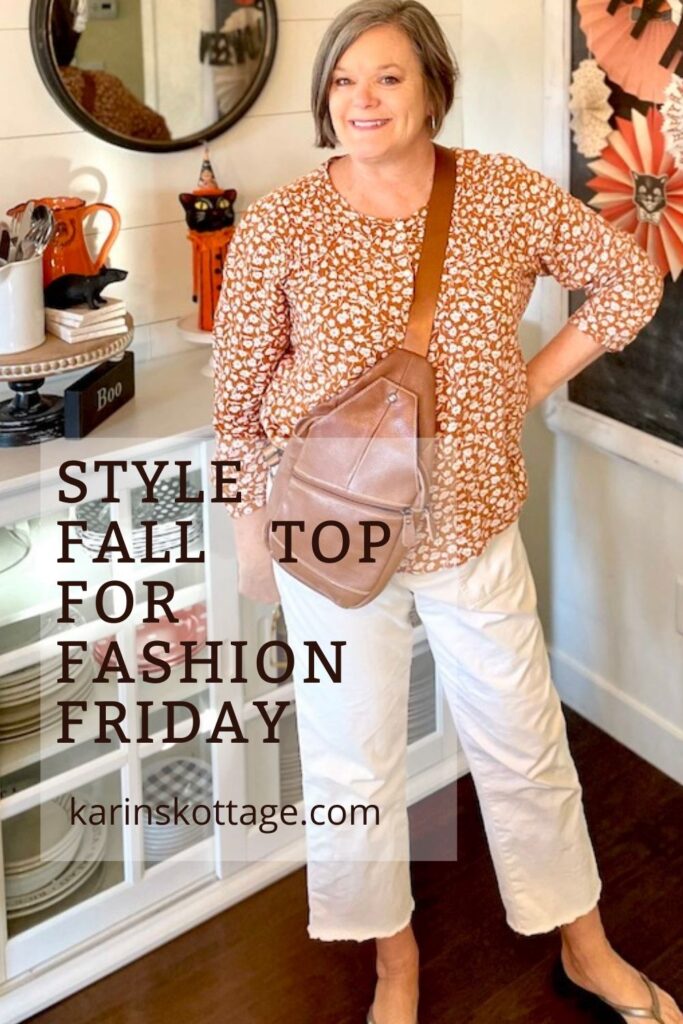 Pin Tucks!
You might remember another top I shared that I have that is actually a tunic with lots of pin tucks.
They are so flattering especially when there is looseness or a swing to any blouse.
Details of the fall top
The color and print is perfect for fall because it is burnt orange with creamy white florals.
The sleeves are a type of 3/4 in length which I really love because I have long arms and I am always pushing up my sleeves.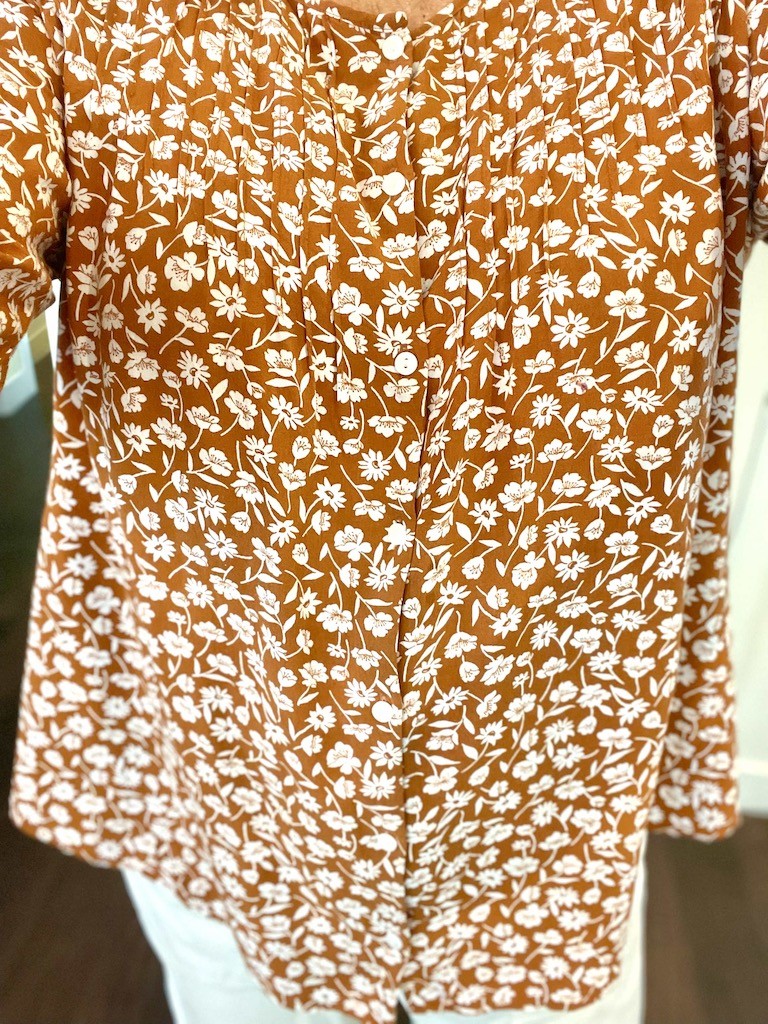 The neck line does not have a collar..it is a rounded neckline almost like a mandarin look.
The pintucks are all across the front with buttons going down.
Great feature once again for drawing the eye down to create a longer leaner look if you are short waisted like I am.
Here are a couple of other posts about with tips on how to dress a short waist. Tiered Maxi skirt with belted blouse, Flowy Tunic over jeans and How to style plaid pants not just for the holidays.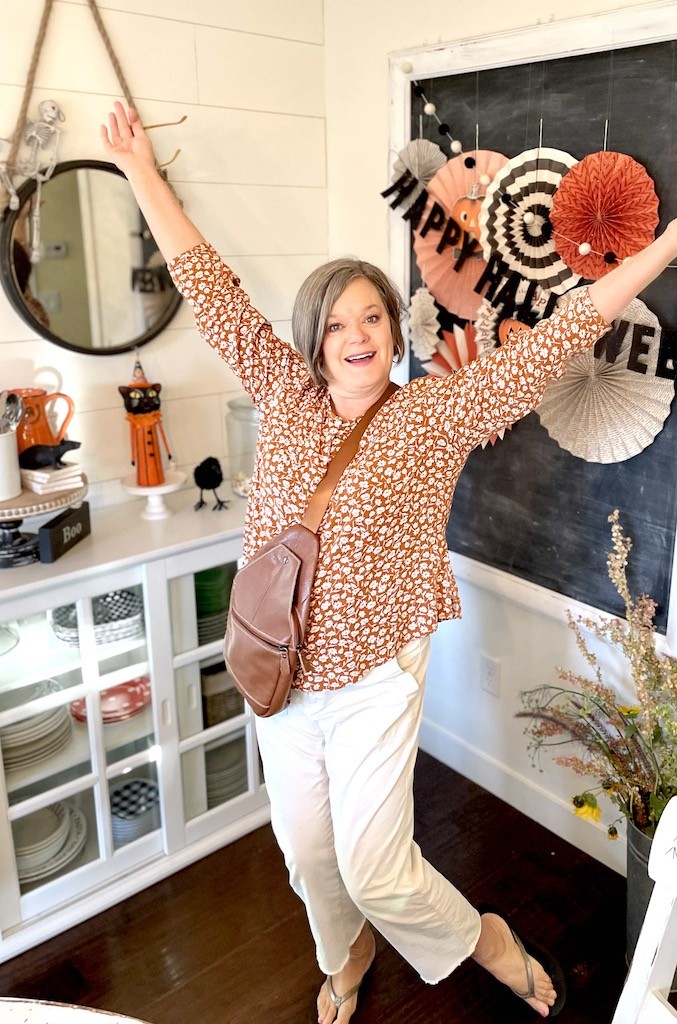 The fabric is 100% rayon so it is has movement and flowiness to it. (Hides my thicker waist)
Styling the top
I have worn this top multiple ways!
I bring it on most of trips to Italy.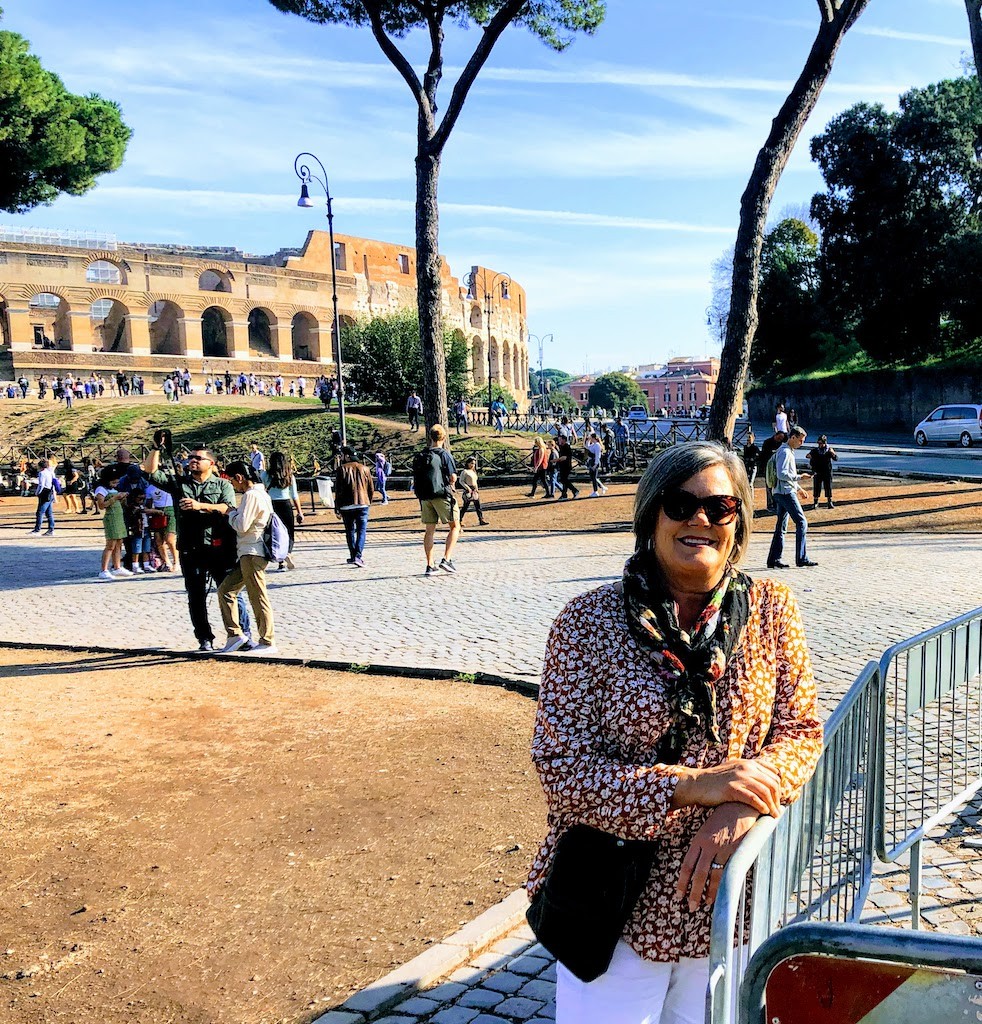 It is perfect for traveling because it looks great even with some wrinkles in it.
It is loose in fit so I am not uncomfortable wearing it all day.
I can add a scarf or a jean jacket, wear it with jeans or even a cute skirt.
Today I am traveling once again!
This time by car so I am wearing it with my comfy raw edge chino pants from Gap.
Shoes and bag
You will notice I am wearing flip flops today! We are headed to Southern Utah and it is much warmer there.
Sanuk flip flops are the only kind I buy!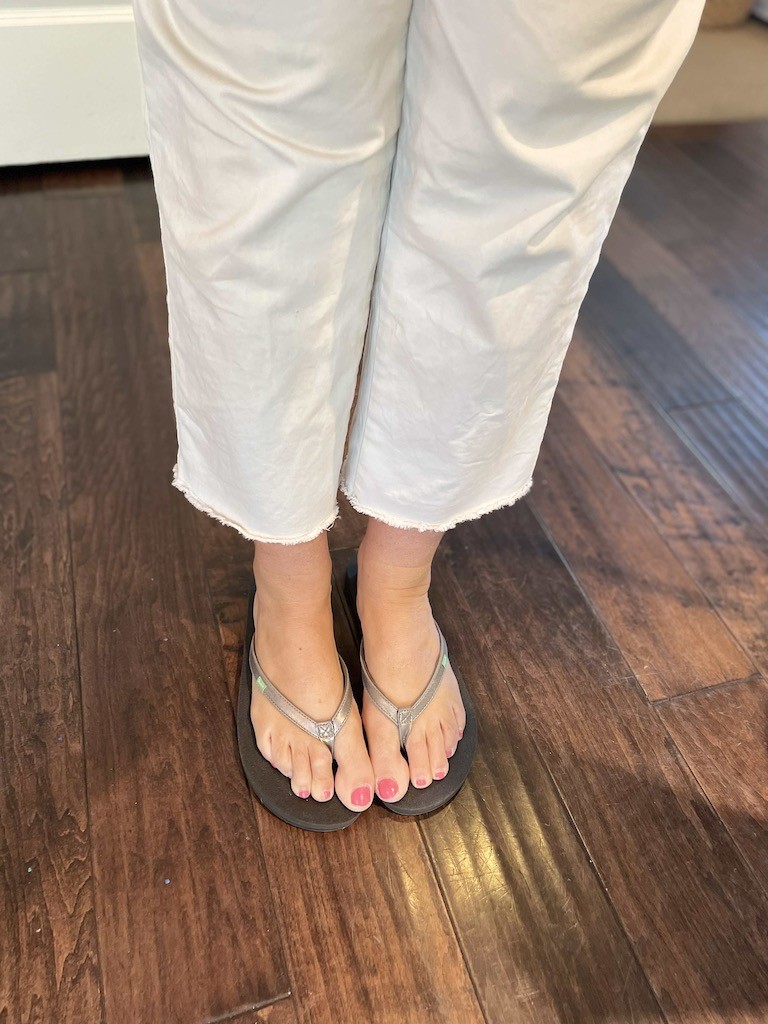 They actually have support in them which is so wonderful for my high arches!
I can wear these all day and not have any pain!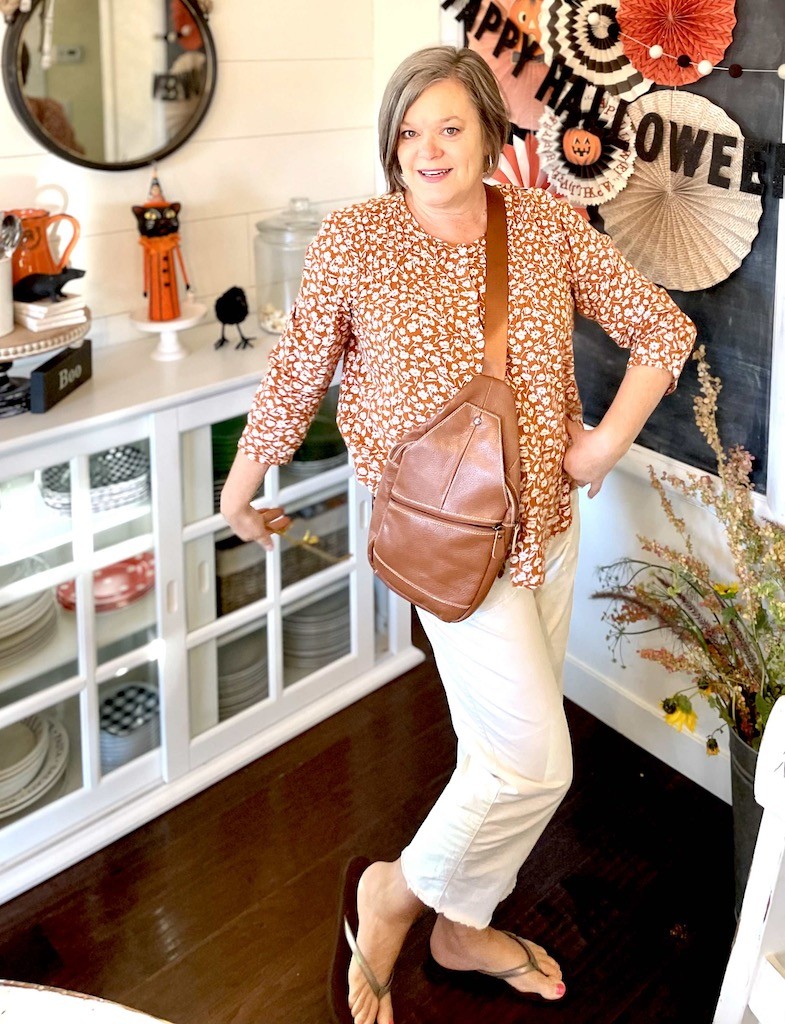 My favorite leather crossbody bag from Amazon is a must for any travel.
Make sure you check out more of my fashion posts here!
Shop Similar Fashion

Karins Kottage Travel
Follow along on my travels during the pandemic.
Click on photo