Today I am sharing how to style a flowy skirt. I bought this Boho Floral Print Elastic High Waist Pleated A Line Midi Skirt on Amazon! I was pleasantly surprised with how nice the fabric is and how it flows.
The soft pink floral print is lightweight 65% polyester and 35% Rayon.
It has tiny pleats which create the flowy look and the fabric is soft and feels good on your skin. OH and it has pockets!
The best part is IT IS ON SALE FOR $23.79! How can you beat that price!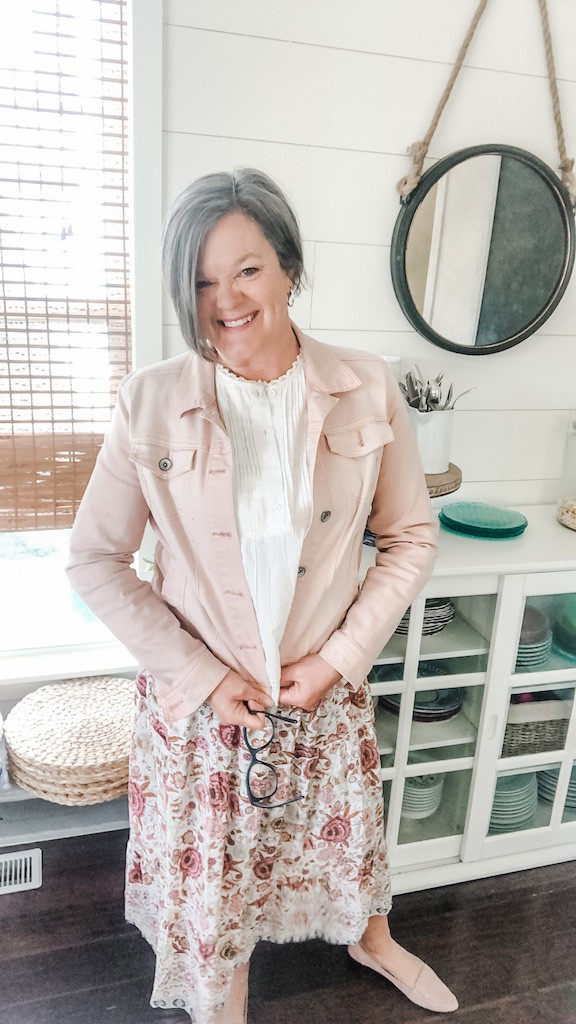 Ways to style flowy skirt
There are two tiers of fabric with pretty little ruffles. One tier hits right below the hips and the other closer to the hem line.
The soft skinny pleats lay so pretty!  
I think it really makes the skirt look more expensive than it is.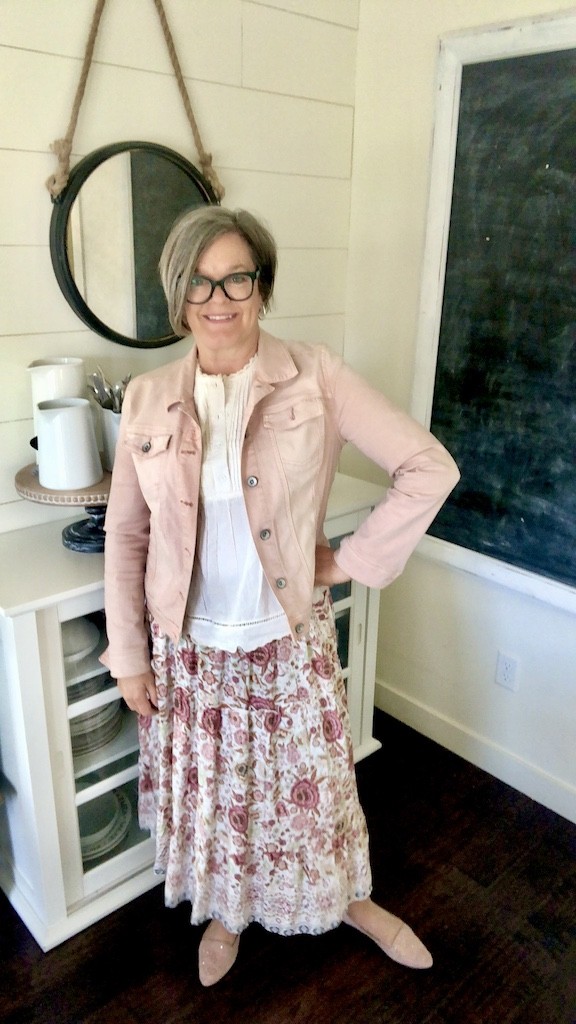 This skirt is perfect to dress up for a party, wear to the beach in summer with flip flops and is really great for travel because it won't take up a lot of space in your luggage.
I will be taking this skirt with me on our next trip to Italy!
Did I mention that this skirt comes in lots of different colors in this pattern too?
Click here to see their selection. I also bought the red one, it is a longer maxi skirt which I love and looks so cute with my denim jacket and a white t-shirt.
You can pair this flowy skirt with a T-shirt tied up or light weight blouse.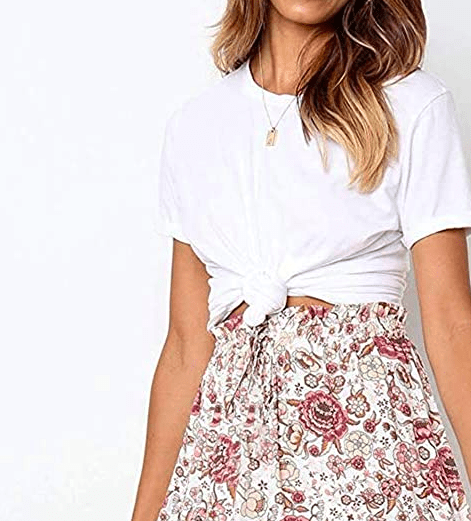 Dress it up with heels or keep it casual with sandals or sneakers for a fun look!
What type of skirts do you like best? Flowy longer skirts or shorter pencil skirts like this pink one?
Cream Colored Prairie Top for Flowy Skirt
The cream colored top is the same one I wore here with my frayed edged chino pants. They are on sale now for $28.97!
I just love the pin tucks or little pleats that run down the front because it allows the fabric to lay nicely on the body.
 Remember this green tunic top with pintucks? I love how it flows.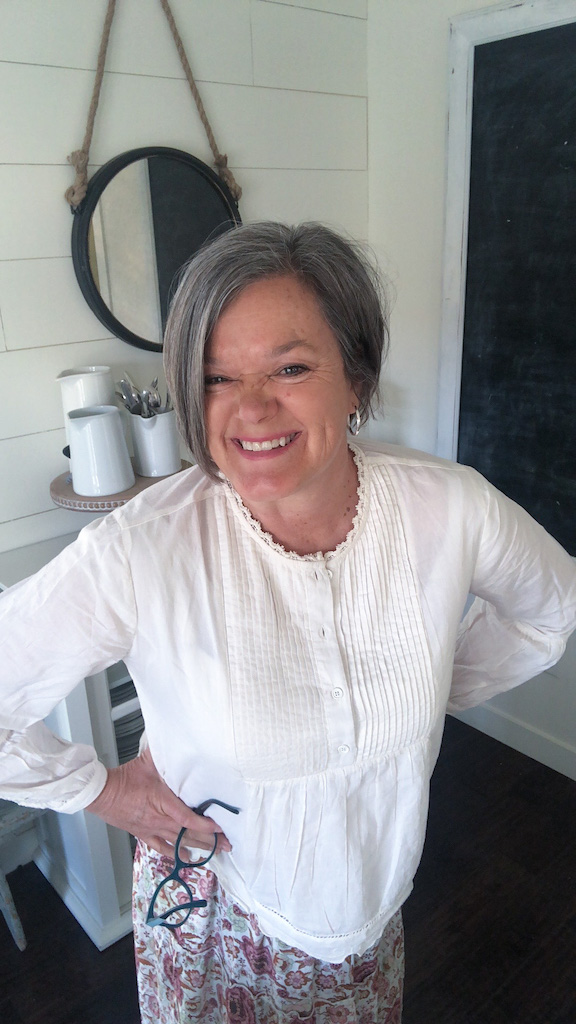 All the extra detailing on this top create interest and texture. This also helps draw the eye down away from my short waist and tummy area.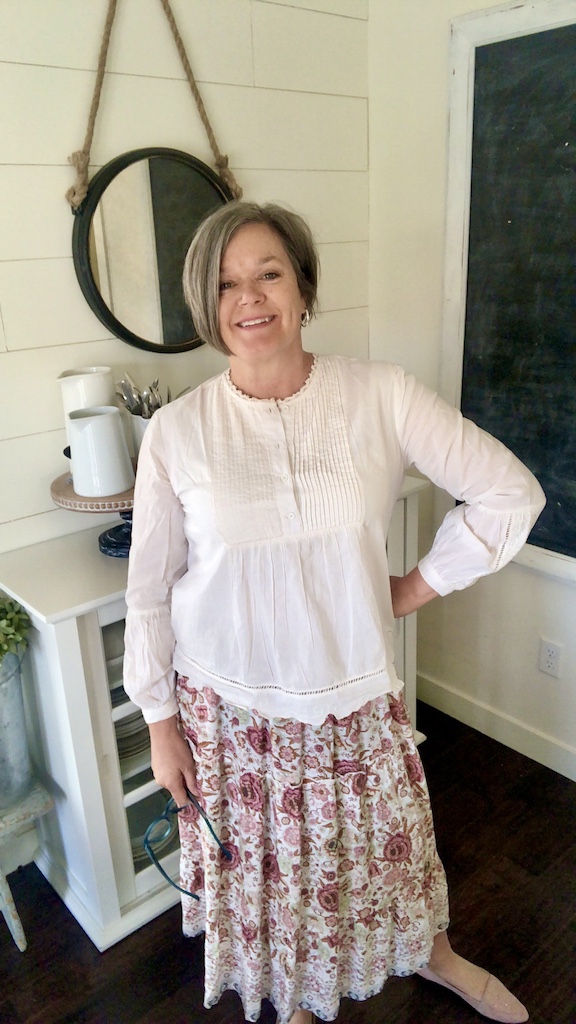 This top is so versatile and can be dressed up with a skirt or worn with jeans for a more casual look.
The blush Denim Jacket
I bought this jean jacket a few years ago from Kohl's. 
The soft pale color is so pretty and it totally matches the skirt!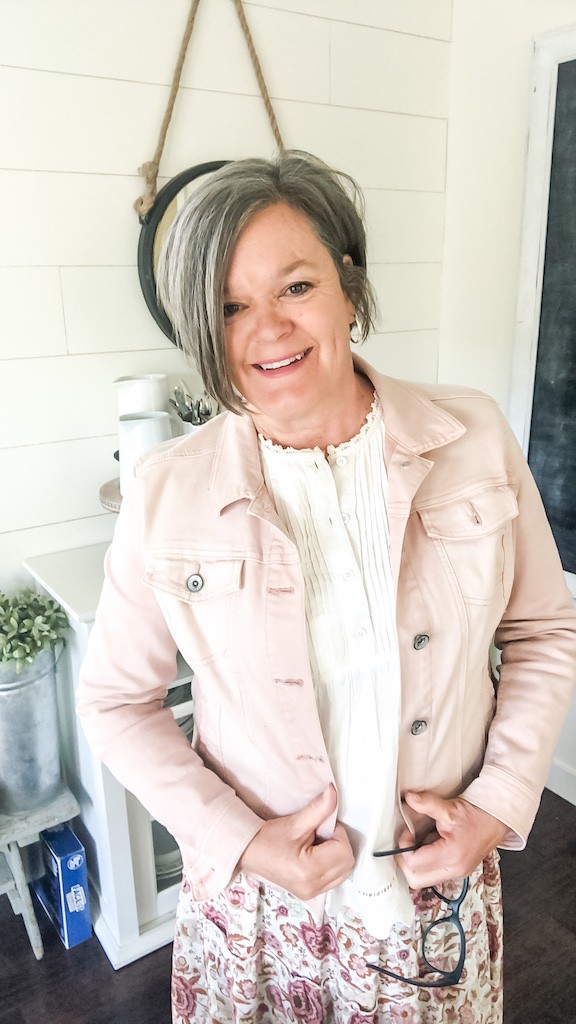 Don't you love it when you buy something and realize lots of your other clothes work great with it? #fashionwin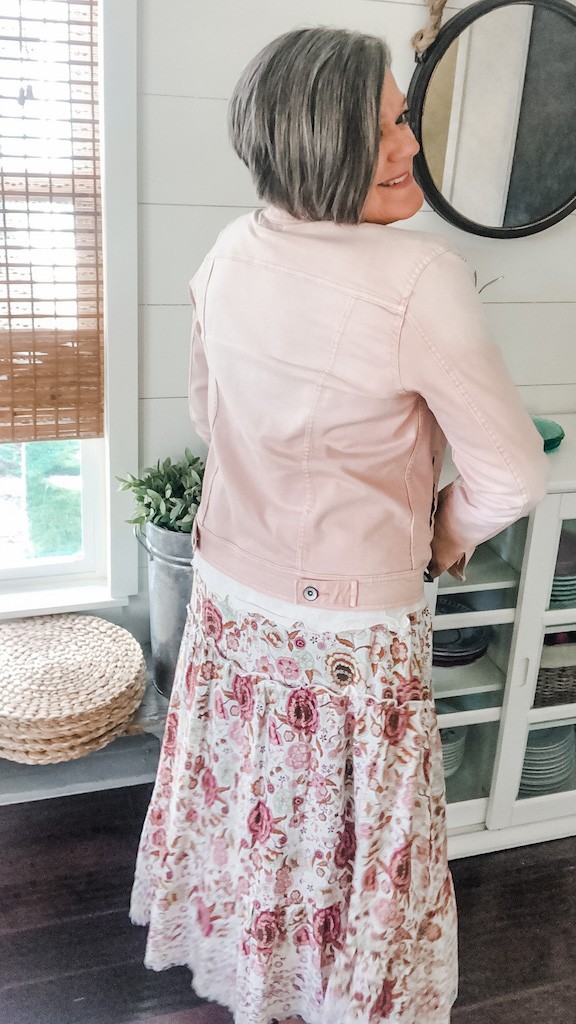 Blush Pink Loafers and My Peepers
My Ann Klein pink loafer flats are some of my favorites.
Super comfy and they have a tiny bit of bling on the upper part of the shoe.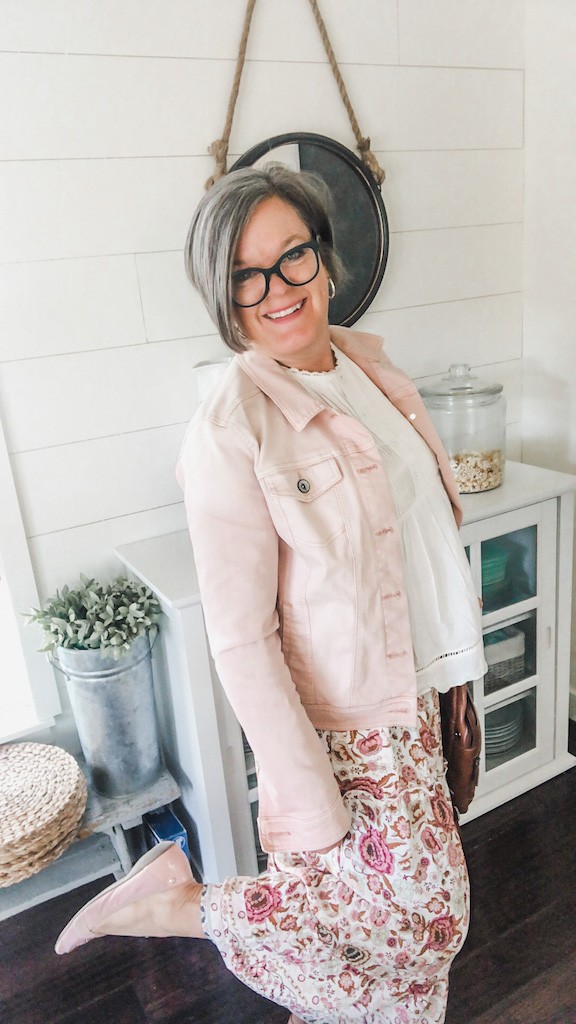 A girl needs a little bling once in awhile don't you agree? 😊
Leather cross over bag
Lastly I had to share my bag!
Normally I wouldn't wear a cross body bag with this skirt outfit but since I will be traveling it is a must! 
I had this exact travel bag in black and wore it out!
So I bought a new one only this time in brown.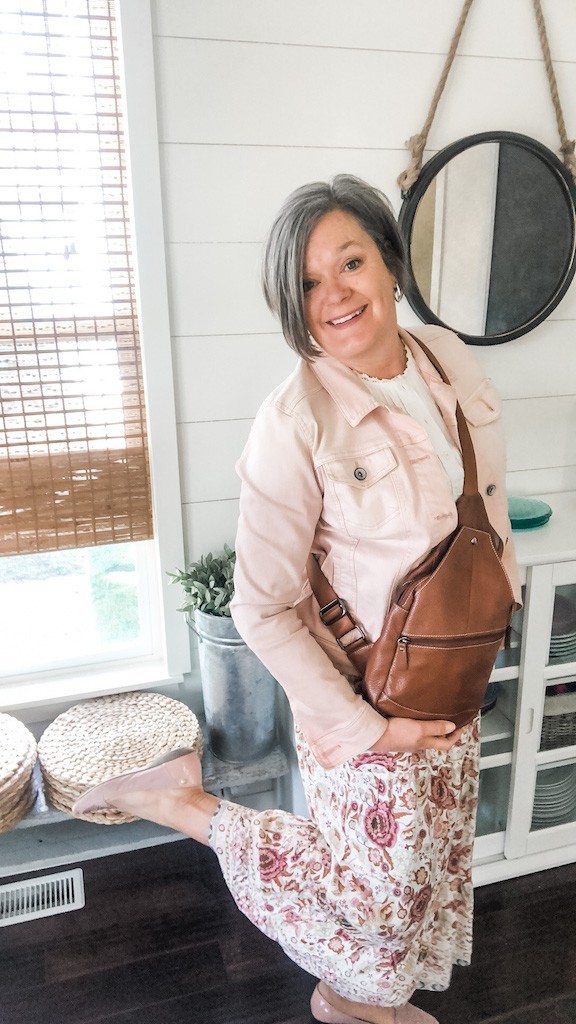 It has a back zippered pocket where you can store a wallet and/or a passport. A front zipper area that easily holds a cell phone. Inside the bag are two pretty deep areas that really hold a lot!
I have carried my water bottle in there along with sun glasses, reading glasses, make up, hand sanitizer with lots of room for other things too!
The best part is… that it keeps my hands free for shopping 😉
Karins Kottage Fashion Posts
Here are more fashion posts that you will love.
Shop this Post

Pin For Later