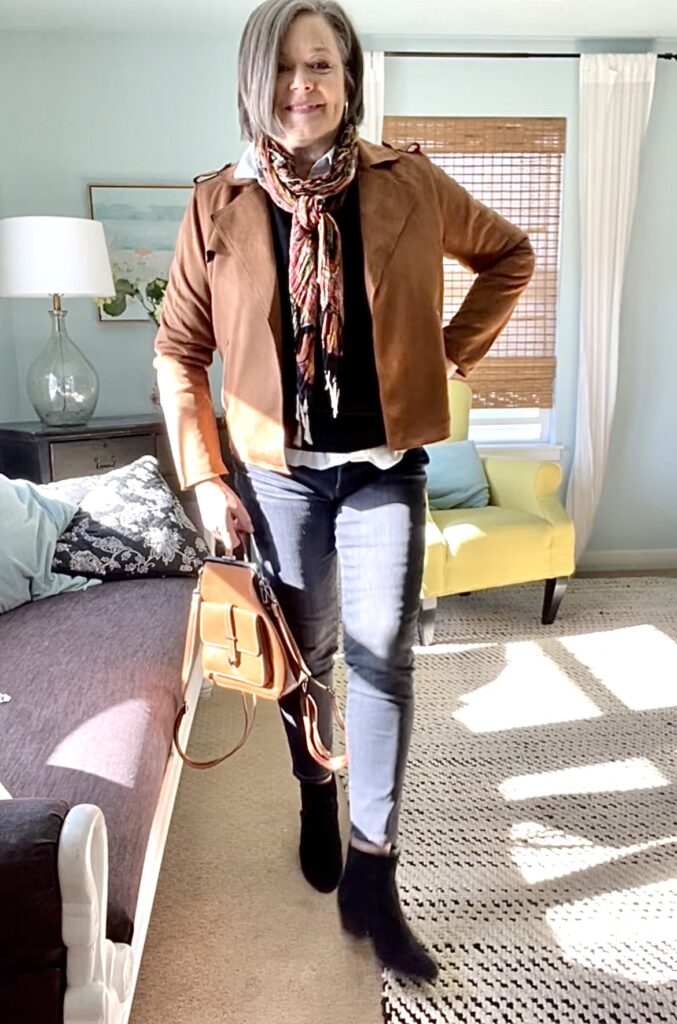 Black jeans and a white blouse are some of the easiest pieces to style.
They go with everything!
I am going to share 3 different ways how to style them this week so stay tuned!
Starting with black jeans
These black jeans 9″ high rise toothpick skinny jeans from Jcrew and are the best fitting for my body type. My body is built kind of like a boy haha.
Not a lot curves just straight up and and down with broad shoulders.
I wear a size 12 in most clothes because of a thicker waist.
I could wear a 10 if my waist would slim down a bit 😉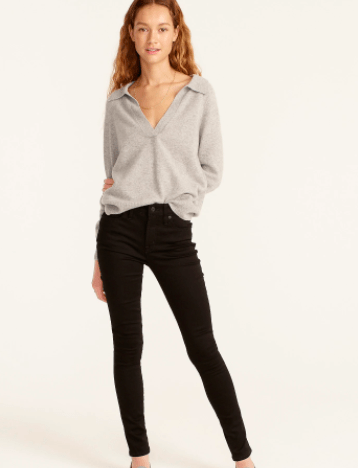 Even back in my teenage days when I was very thin and wore a size six, the waistlines were always too tight but fit in the hips and thighs.
These toothpick jeans also have some spandex in them which is always a big win for me!
They also make a curvy toothpick jean. Right now these jeans are 30% with code FRIENDS
Main staple the white blouse
If you don't own a white blouse you need to! I seem to wear mine all the time.
I really love the long in the back and short in front style of blouses these days.
You can wear them half tucked or untucked, with a skirt, jeans or trousers.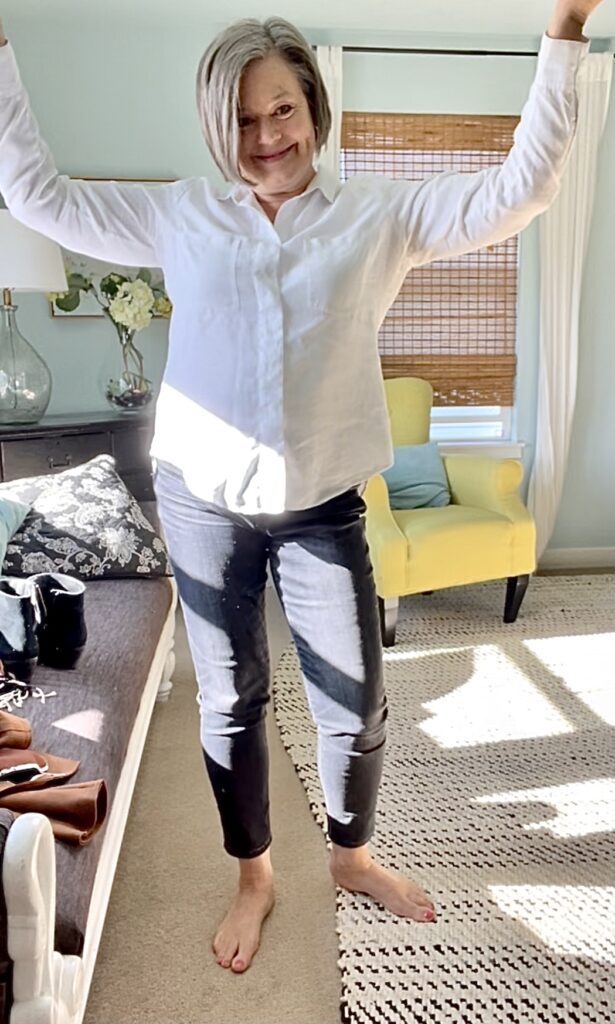 My blouse is a few years old and I love the split in the back. Unfortunately I don't remember where I bought it but I am thinking it was TJMAXX.
I did find this one from Chico's and it is a no iron! It is a classic white blouse with pretty cuffs on the sleeves and stretch!
I think I will be ordering one of these today! Who can't use a fresh crisp white blouse?
First way to style black jeans and white blouse
The first way I decided to style my black jeans and white blouse is with a black pullover sweater, scarf, suede jacket and booties.
You just can't go wrong with this combination.
The black pullover sweater is a boatneck style. It allows for more of the white blouse to show through up at the shoulders. It breaks up the large line of broad shoulders.
Then I just add a pretty scarf in black and tan, red and gold to tie around my neck and bam instant color.
Watch my video of how I tied the scarf.
Booties with cropped jeans
Yes I realize booties come in different heights on the ankle and that can get confusing.
These shorter booties from Banana Republic work really well with these cropped toothpick jeans from Jcrew.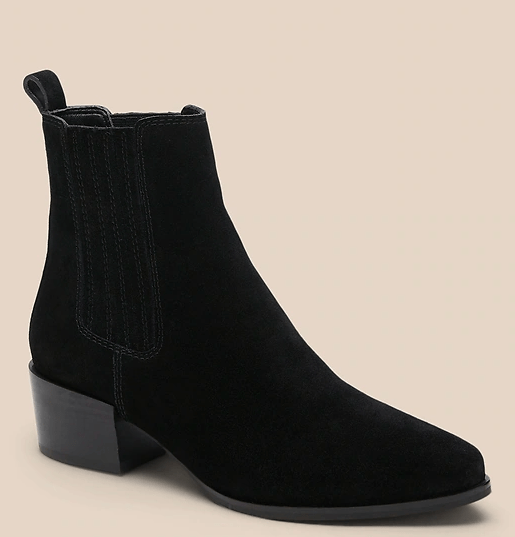 The edge of the pant leg hit right at the top of the boot. Not to high and not too low.
I avoid the "cowboy" look. You know what I mean? Letting the pant come way down over the jean.
That is unless I go horseback riding…which won't be happening because I am allergic to horses 🙁
Suede jacket
The suede jacket is so soft and super comfortable. Plus it just completes the outfit don't you think?
A jacket is always a smart choice because once again it gives you lots of flexibility.
The jacket can go with jeans, leggings and even skirts. It provides warmth and a put together look.
Link to similar jacket is below..
More Fashion Posts from Karins Kottage
Long Tunic over distressed jeans
Black jacket with gold buttons
Best striped shirt tucked into boots
Stay tuned for more black jeans and white blouse outfits!
Shop My Like To Know it