This is the last big push for Easter ideas before Easter. Centerpiece Wednesday linky party #216 has lots of great ideas as usual!
Just from last week alone I am highlighting Bunnies, A Charcuterie board idea, Pretty bright pink tablescape and decoupaged Easter eggs.
Are you having family over for Easter this year?
Do you do an Easter Egg Hunt for the kiddos? We love to do that!
Karins Kottage Happenings
Let's see… last week I did a fun fashion post on how to style a flowy tunic.
This particular tunic has pin tucks and they can change your life…..not really but they make the fabric lay nicely 🙂
I also shared my favorite blue and white rugs as well as my trip down "Rug" memory lane.
You can't believe how long it has taken me to find the right rug for this room!
Do you have a hard time finding the right rugs for your house too?
This Easy savory puffy pancake is soooo Yummy! It is perfect for an Easter brunch, a bridal shower or even a light dinner.
Incredibly easy and looks like you spend hours putting together!
The batter is made in a blender! How easy is that!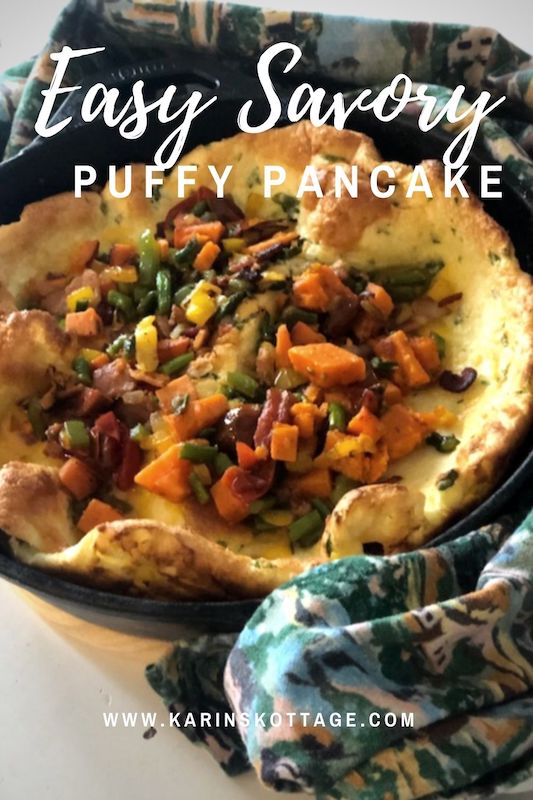 Centerpiece Wednesday Highlights from last week
Debra from common ground always has such beautiful vignettes in her home. Hop over and check out all her styling.
Her post Pretty Pastels and Forcing Tulip Tree Branches is awe inspiring and just says spring!
I am in love with these gorgeous decoupaged eggs! PInecones and acorns gives a great simple tutorial.
Would you have thought you could do this with plastic eggs?
I wish I had not thrown away all the plastic eggs from last year 🙁
Wanderlust and Wellness shares this absolutely gorgeous charcuterie board for Easter.
I really like how she combined sweet and savory on this colorful Easter board.
Barbara over on Mantel and table shares not one but two stunning pink Easter tablescapes!
She also participating in a blog hop so there are lots of other great Easter tablescapes to feast your eyes on.
I wish I could highlight every single one of you each week but that would be one long post!
I just want you to know that I appreciate your time and talents that you share here each week.
Shopping Links (just click on pics to shop)
Share this so others can come and enjoy the party!
Linky party link up