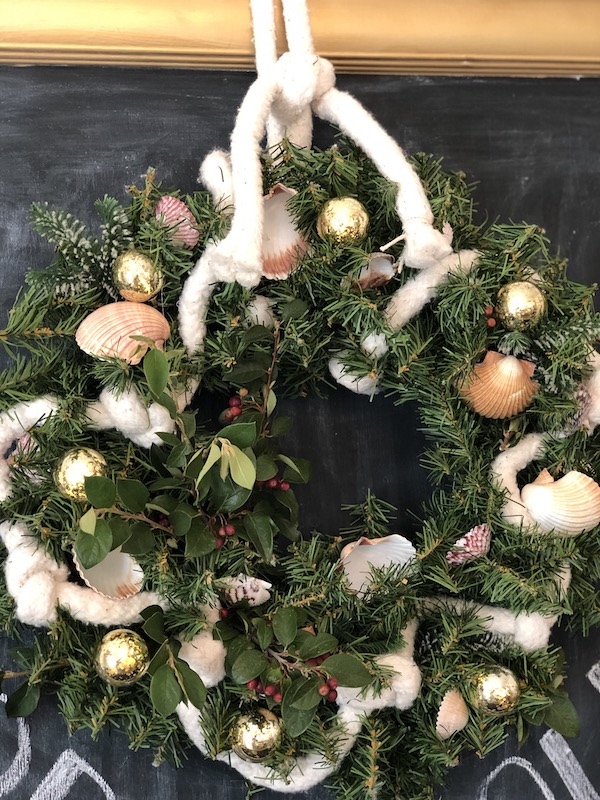 I had the pleasure of teaching how to make a Coastal Christmas Sea Shell wreath today LIVE on Christmas Decorating and DIY's Facebook page hosted by Thistlewood Farms Karianne Wood! It was really fun and little scary to be LIVE but I got outside of my comfort zone and I DID IT!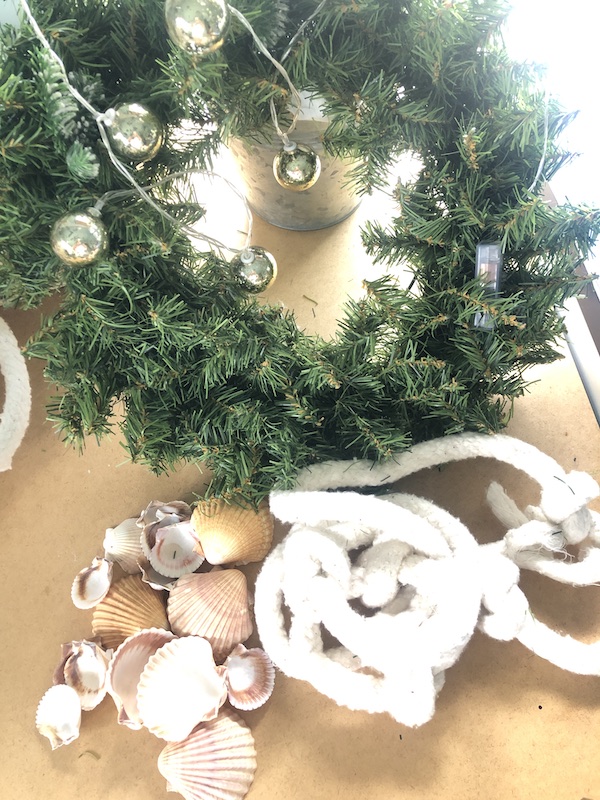 How to make a coastal Christmas Sea Shell Wreath
Use an old wreath from the thrift store, garage sale or one you haven't used in a long time sitting out in the garage! My mom had this old green wreath sitting in her garage so I snatched it up! Gather up sea shells that you've collected or purchased. Next you will need some cotton piping! This stuff is fabulous to work with and it comes in lots of different thickness and best of all it's super cheap too! For a little sparkle I used a battery operated string of ball lights. To put it all together you will need a hot glue gun and fresh greenery if desired.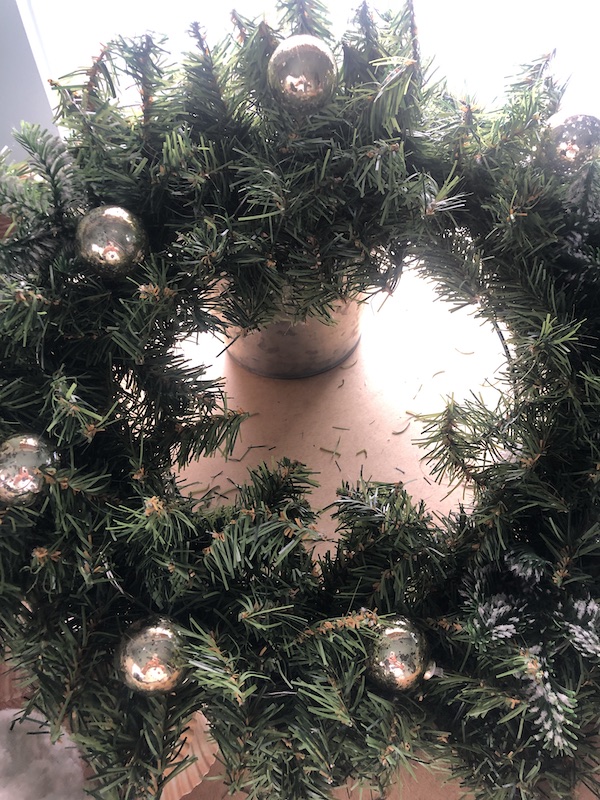 How to begin
First you will need to attach the lights to the wreath. Using a wired green wreath allows the lights to just sit inside the wreath and not fall out. You can however wire them in if you desire. Once they are where you like them you can add the Cotton piping. I used about 4 yards of the cotton piping and tied knots every so often to give it more of a nautical feel. Tuck the piping in and around the wreath holding it up every so often so you can see how it will look when it is hung up. Make adjustments as needed.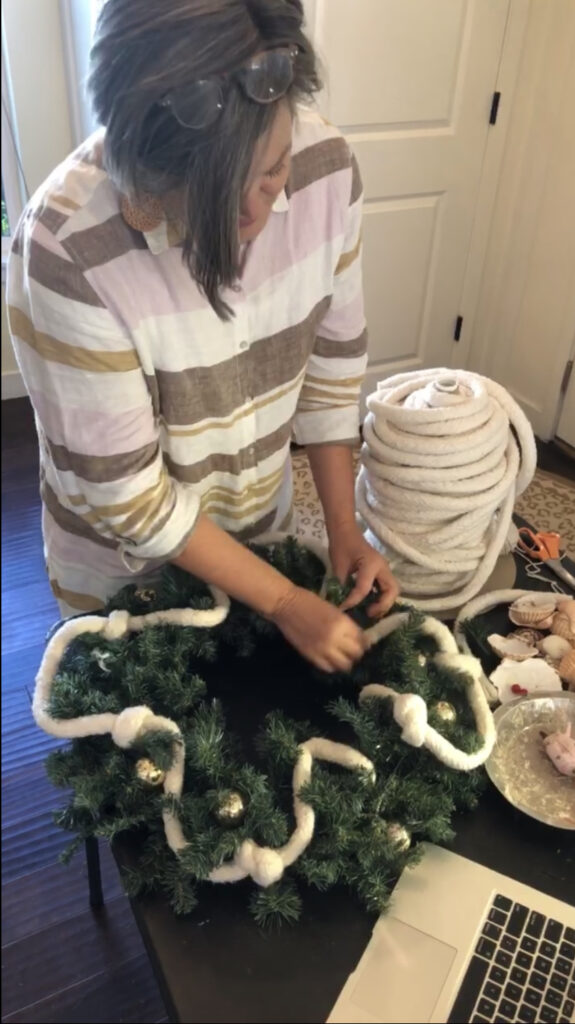 Adding in the Sea Shells
Start with your largest shells first and tuck them in all around the wreath. I like to turn the shells in different directions to show off the texture, color, the pretty white insides and the outsides of the shells. Once I like where they are I hot glue them in place. For my wreath I used 7 bigger shells and 8 of the little shells but you can add more. Again, just place them around first and then once you like where they are hot glue them in place.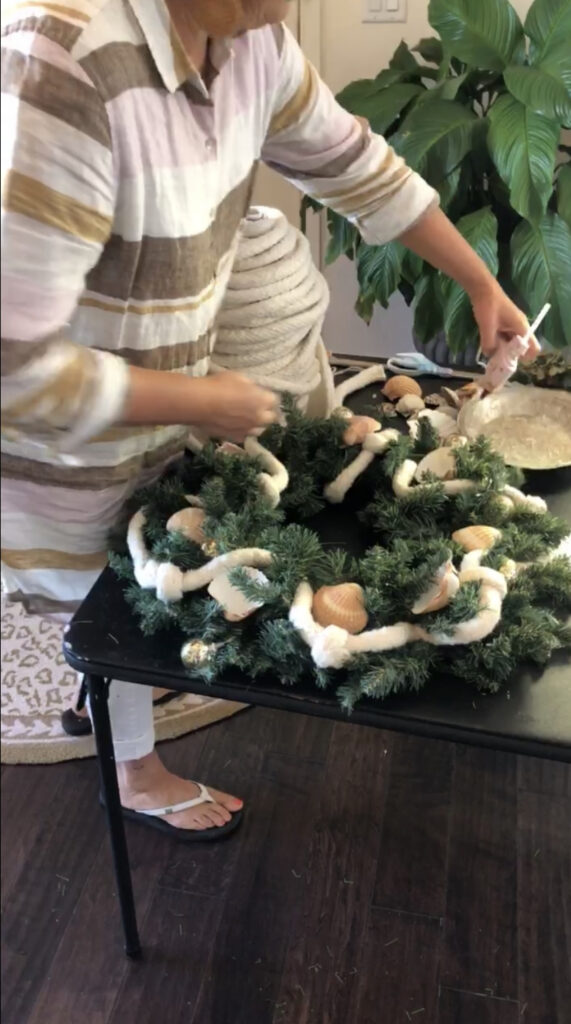 Add in Fresh Greenery to your Coastal Christmas Wreath
I really like to add in just a touch of fresh greenery to my wreaths to make it look more life like and add dimension. Simply tucking in a few sprigs of greenery from my yard made a huge difference. The fact that they have red berries on the stems was a total win!! Use what you have growing in your yard.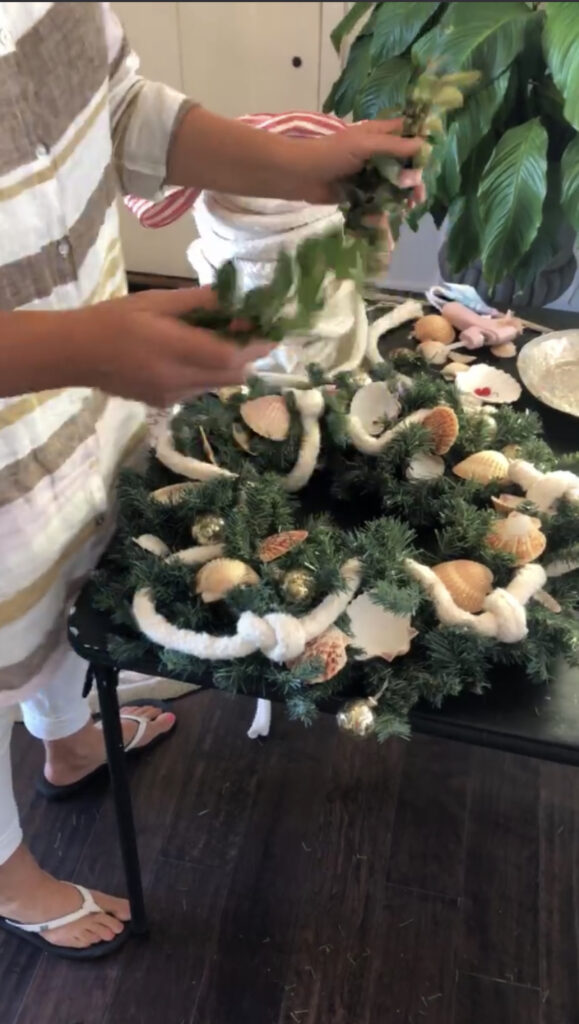 Where to hang your Coastal Christmas Wreath
I chose to hang my wreath on a chalkboard in my dining room! I do not have great handwriting so I asked my cute daughter to write Happy Holidays underneath the wreath and it looks adorable! You could hang your wreath on your front door or over you fireplace. I think it would be really cute on a cake stand and serve my beautiful salted caramel chocolate cake in the middle of it! YUM!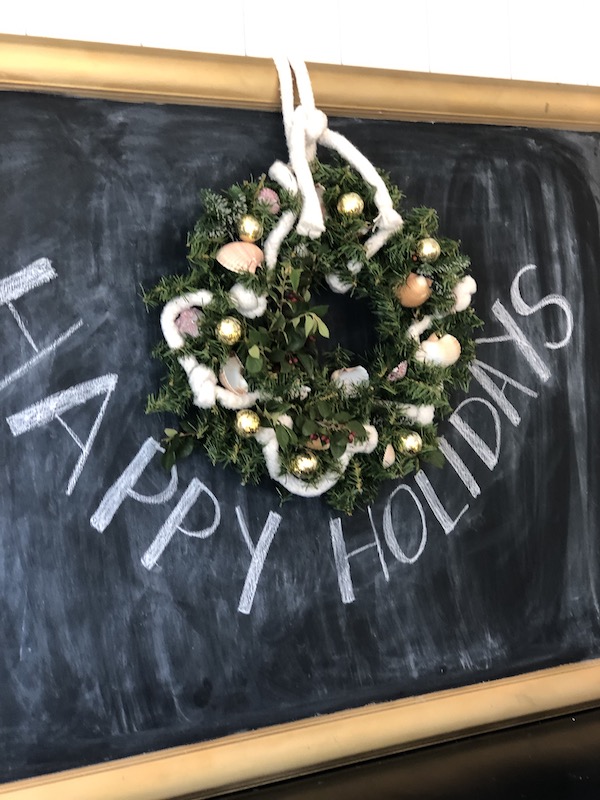 I am so excited to share all the details about how I created the entire Coastal Christmas dining room this week!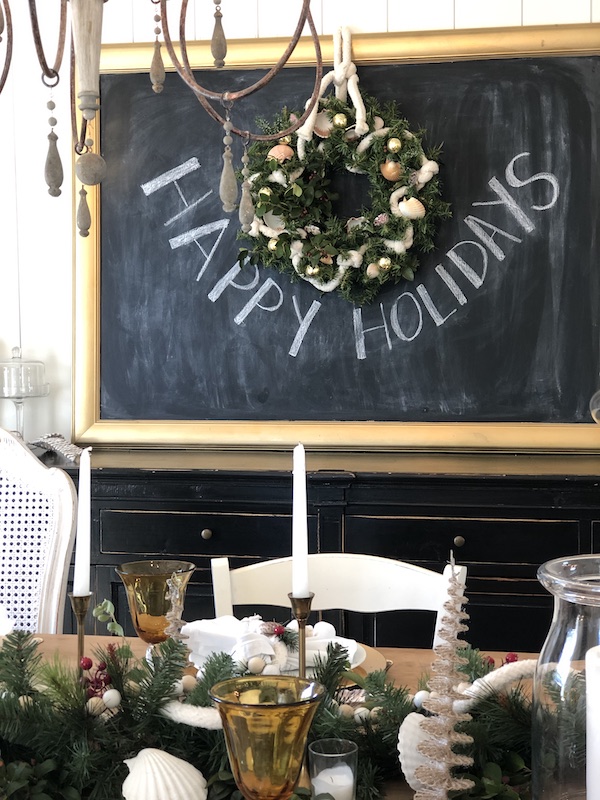 Pin For Later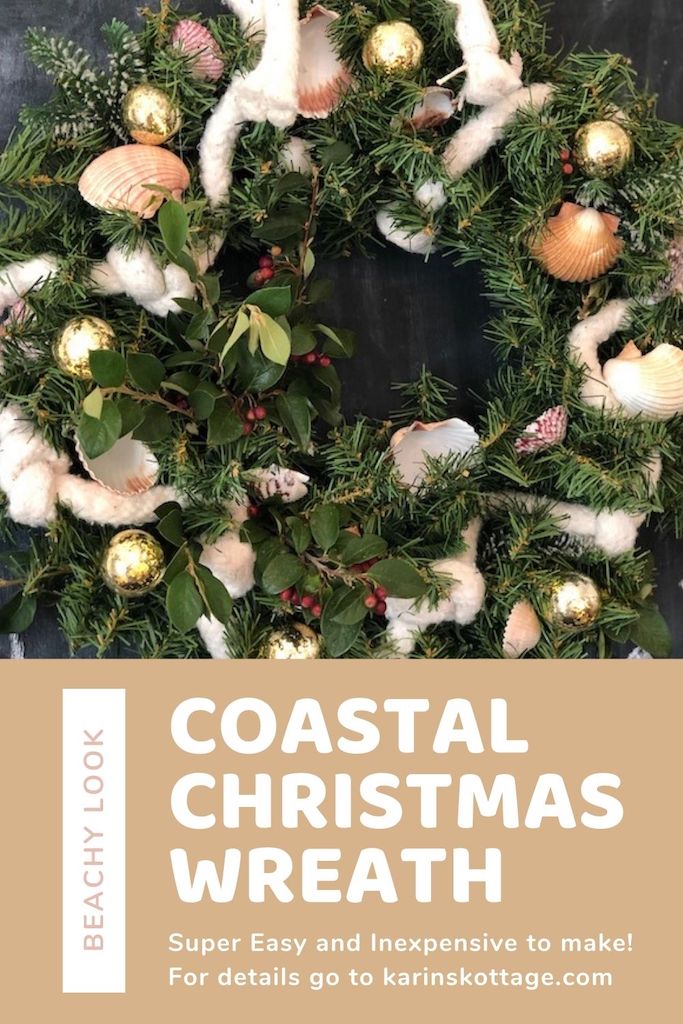 Shop This Post