I made this amazing Salted Caramel Chocolate cake using two different recipes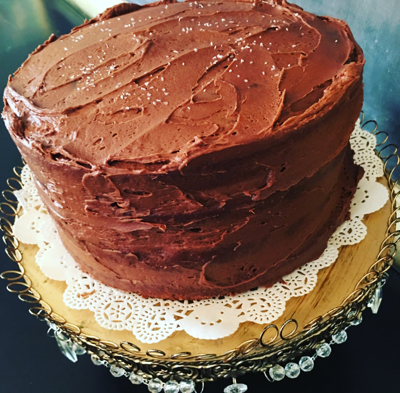 This cake makes 4 layers! I made the cake recipe from
Sweet Pauls Magazine
The layers were kind of thin probably because I used 9″ cake pans oops! His recipe has you cook the frosting but I didn't have time for that so I found this frosting recipe and 6 minute caramel sauce on
Baker by Nature
. OH MY GOSH!! BEST Frosting ever!!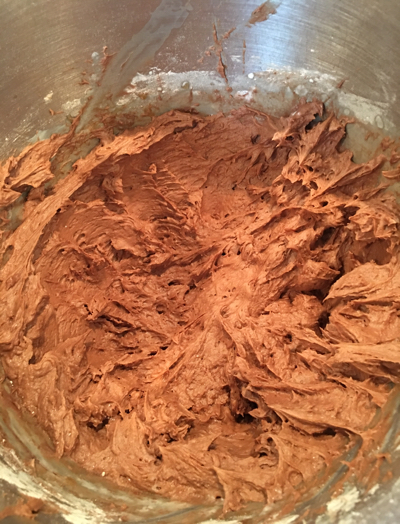 The caramel sauce is delicious and I should have doubled the recipe for the caramel so that I could've had it oozing out all through the layers of the cake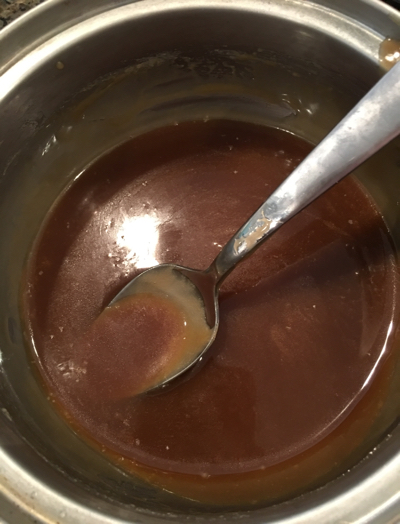 Here's a tip..when frosting the cake cut up a few pieces of parchment paper and place them on the cake stand and then place the cake layers on top and frost and when you are done you simply remove the paper and no mess is left!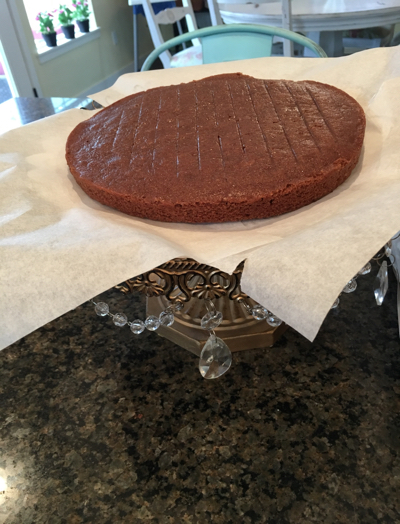 It was sooo yummy…Hope you will try it!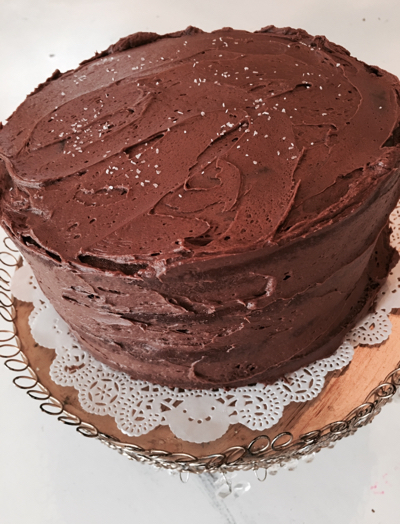 Cake recipe
Chocolate Cake
1 cup butter
2 cup sugar
4 whole eggs
1 tablespoon vanilla extract
2/3 cup unsweetened cocoa powder
3 cups flour
2 teaspoon baking powder
½ teaspoon salt
2 cup milk
Preheat oven to 350 degrees F. Grease the bottom of four 8 inch cake pans. Line each pan with a round of parchment paper and butter the parchment paper. Set aside.
Cream butter and sugar in the bowl of an electric mixer until fluffy, about 3 minutes. Add eggs and vanilla and beat until combined. Add cocoa powder and whip until creamy.
Combine flour, baking powder, and salt in a bowl. Add half of the dry ingredients, mixing until just combined. Add the milk. Once mixed, add remaining dry ingredients.
Equally divide batter among four prepared pans and bake 20 minutes until a toothpick comes out clean.
Frosting
2 cups unsalted butter (4 sticks, 16 ounces), VERY soft
4 and 1/2 cups confectioners' sugar, sifted
3/4 cup unsweetened cocoa powder, sifted
1 teaspoon vanilla extract
1/2 teaspoon salt
3 tablespoons heavy cream (more if needed)
In a stand mixer fitted with the paddle attachment, cream the softened butter on medium-speed until completely smooth; about 3 minutes. Turn the mixer off and sift the powdered sugar and cocoa into the mixing bowl. Turn the mixer on the lowest speed and mix until the sugar/cocoa have been absorbed by the butter; about 2 minutes. Increase mixer speed to medium; add in vanilla extract, salt, heavy cream and salted caramel; beat for 3 minutes. If your frosting appears a little too thin, add a little more confectioners' sugar; If your frosting needs to be thinner, add additional heavy cream, 1 tablespoon at a time.
linking to
The Scoop
Metamorphis Monday