How to decorate a chandelier for Christmas I have an idea for you that you are going to love!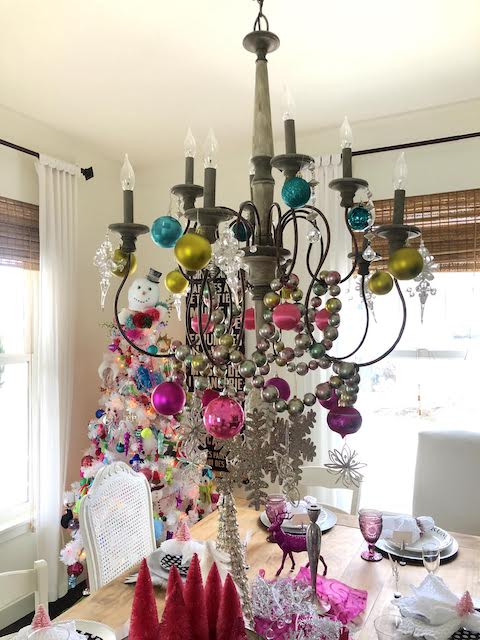 Why I love to decorate Chandeliers
It doesn't take a lot of money or time.
It is bright colorful and whimsical!
I love to use bright colored ornaments every time I decorate any chandelier for christmas.
For this chandelier below I used fishing line to hang the ornaments.
You can see this entire visions sugar plum Christmas here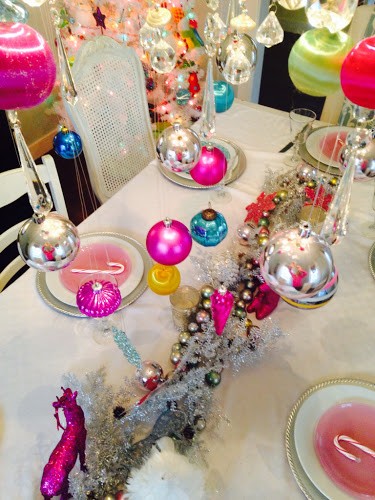 I have also used ribbons to hang the ornaments from the chandelier.
For this particular look below I used a lot of turquoise ornaments and a few pink ones tied with pink and white ribbons.
You can view this pretty tablescape and other decor I used in the dining room here.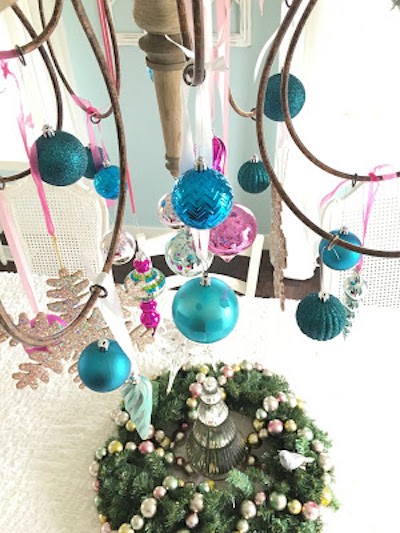 In my kitchen nook I use traditional Red and green
I added fresh green garland to the middle of this chandelier and hung large red white and green ornaments
The possibilities are endless!
You can see how I created the Christmas chalkboard that you can see in the background here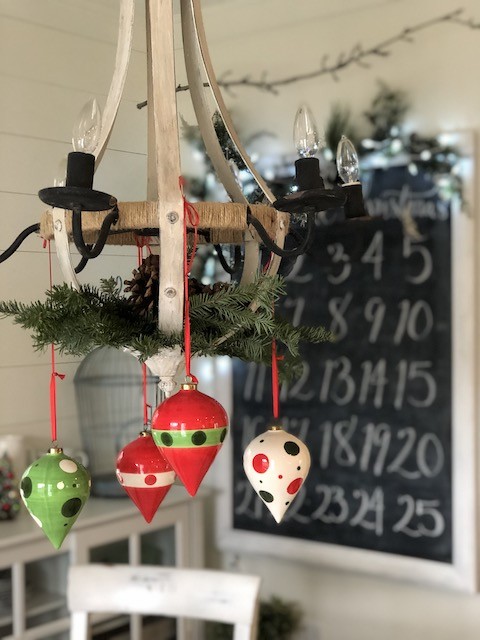 Things I love about Christmas
Don't you love all things Christmas?
Oh good! So do I!
I love…..
Christmas dessert made with chocolate that looks like ti came from a fancy bakery.
Christmas Crafts that look like they came from a store but are handmade.
Christmas trees decorated with all kinds of ornaments and colors.
Christmas Santa Cups and Hot chocolate bar that my grandkids adore!
How to decorate chandelier for Christmas Video
I cannot wait until it snows here! It is not in the forecast but I am sure hoping for a white Christmas!
One of our favorite Christmases was spend at my sister house in Colorado and we had the best nerf gun war!
What is your favorite Christmas tradition?
What is your favorite Christmas food?
Shop My Favorite Christmas Things

Shop My Home
I have curated a list of things similar to what I have in my home you can see it here