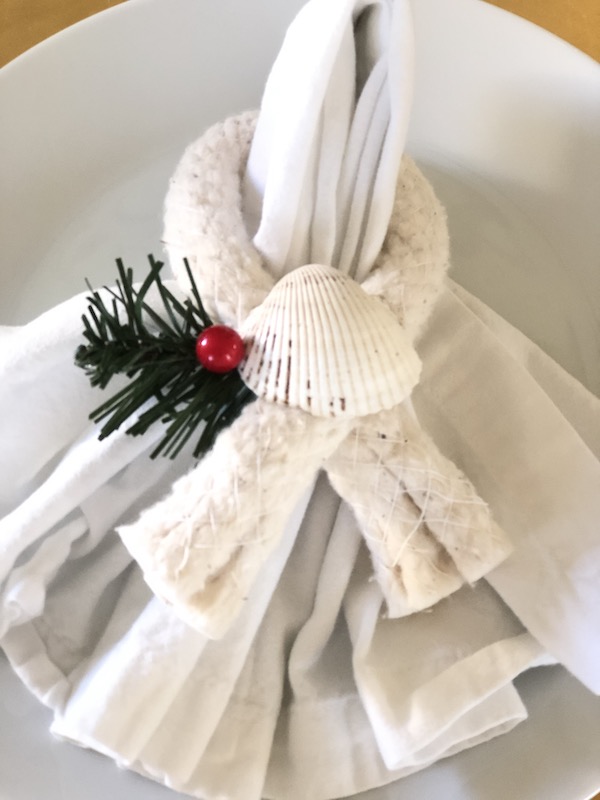 The other day I did my first LIVE on Facebook teaching everyone how to make a Coastal Christmas Wreath. In the video I also showed everyone my dining room and how to make some easy coastal napkin rings! These really are the easiest napkin rings ever and you are going to love them!
Supplies needed for Easy Coastal Napkin Rings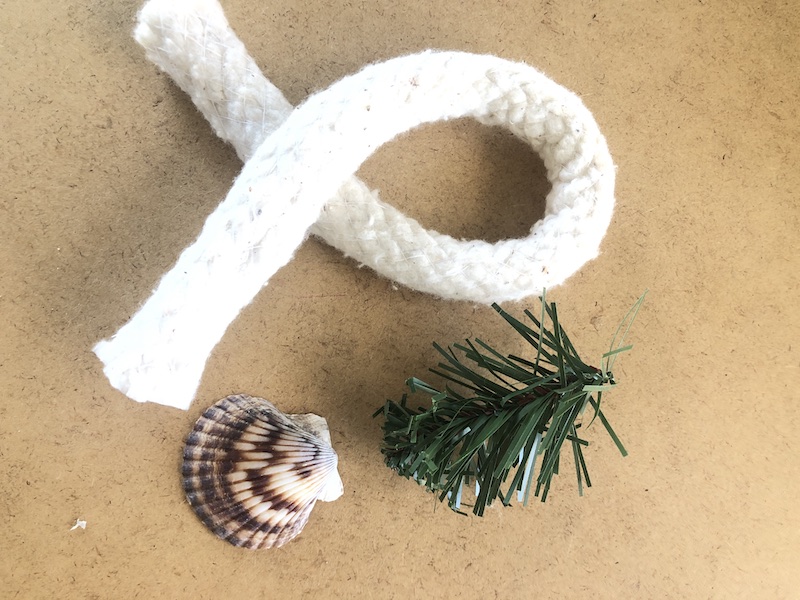 Very little supplies are needed to make these beachy napkin rings! I love crafts that are quick and easy but look like you have spend some time putting it together. These napkin rings would be so perfect for a winter beachy wedding. Really you could use the napkin rings in the summer as well just don't add the springs of pine or red berries.
Cotton Piping 1″ thick cut into 14″ long pieces
Small sea shells
Sprigs of faux pine
Faux red berries
Hot Glue Gun
Glue Sticks
Simple Assembly of Coastal Christmas Napkin Rings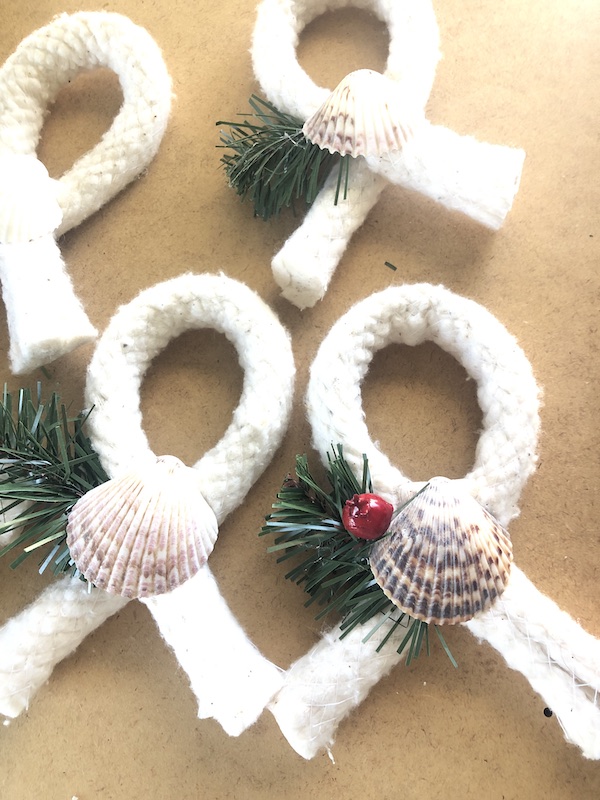 It seriously doesn't get any easier than folding one side over the other to create a loop and adding a little dab of hot glue to hold it together! Just make sure you leave an opening big enough to pull a napkin through. Once you have the loop created, add a small sea shell right over where the piping crosses over with some hot glue. At this point you could leave them plain and simple to use any time of year but if you want the Christmas look, add a sprig of pine underneath the sea shell and one little red berry.
Adding Napkins to the Coastal Christmas Napkin Rings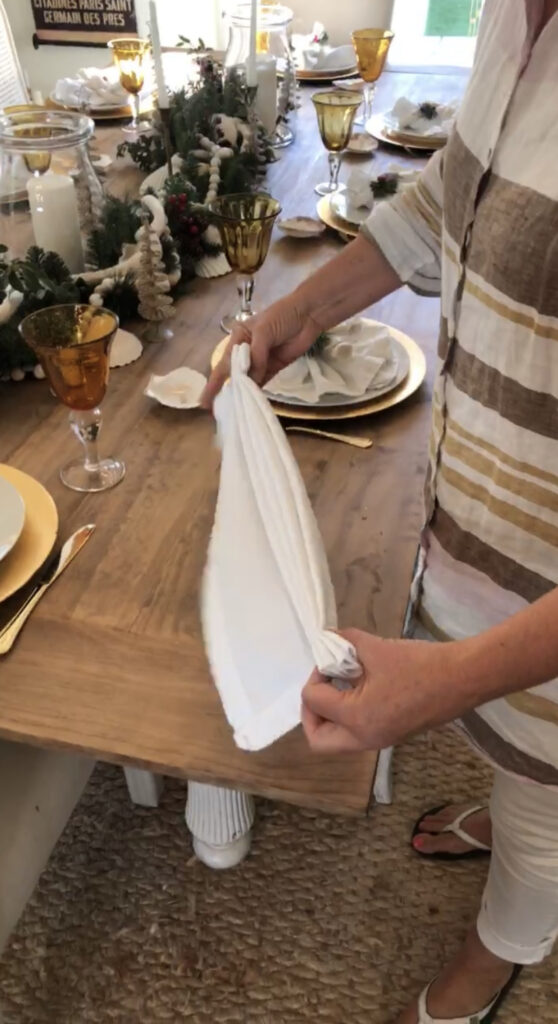 Here is where you can use the skills you probably learned in kindergarten! Accordion folding! Take a square napkin and create 1″ pleats by accordion folding the napkin back and forth. Once it is folded into one long piece fold it in half and feed through the opening of the napkin ring. Lay it on a plate and play with it little bit so that the folds spread out nicely. It kind of mimics the scalloped edge of a sea shell and looks so pretty!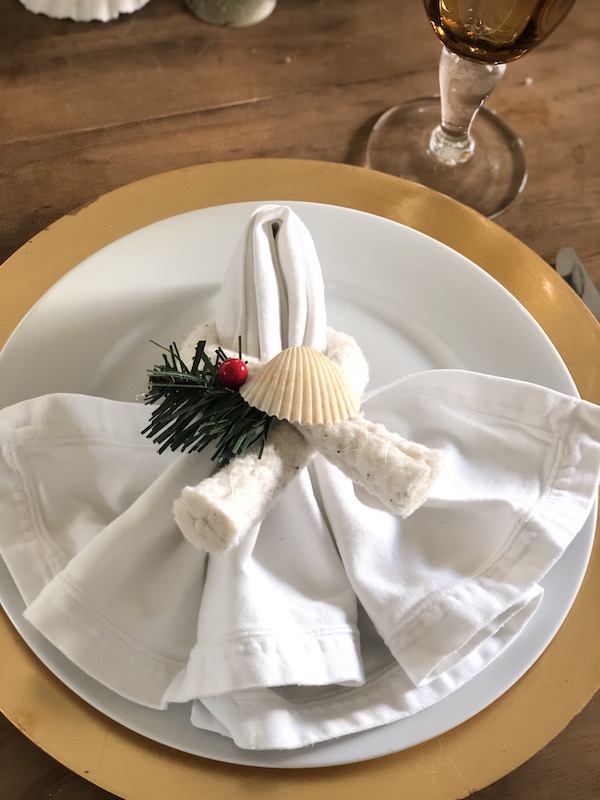 Coastal Christmas Place card holder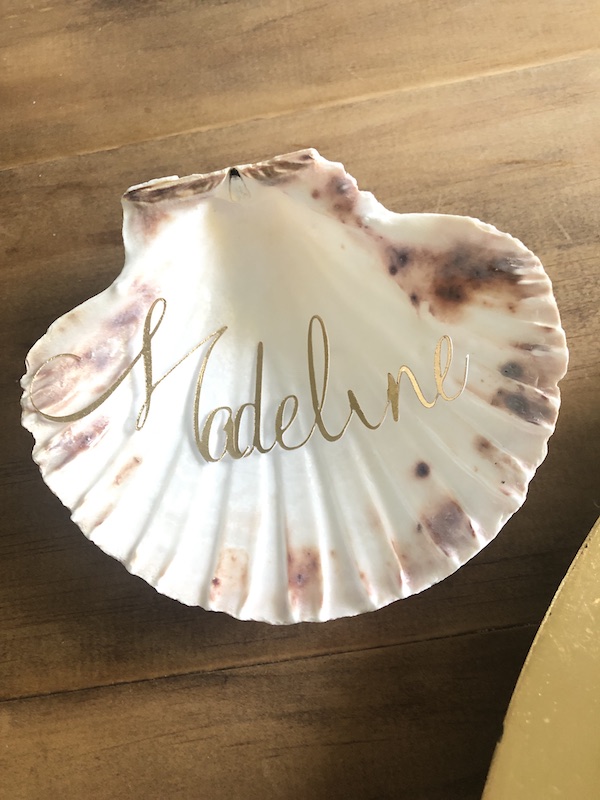 Also on the video I showed a super cute way to use a sea shell as a place card holder for your guests! I used my circuit to create cursive cutouts of each guests names! I hadn't done that in a while and I had forgotten how simple it is to do that. If you are familiar with Cricut here is a mini tutorial for you. Type out the name on your canvas, the letters will not be connected to each other. Highlight the entire word and hit ungroup. Highlight one letter at a time to slide each letter to touch each other. Next, select all, tap group and then weld. The letters become one word all connected so that when you cut it out it is in one piece! IT IS SO BRILLIANT!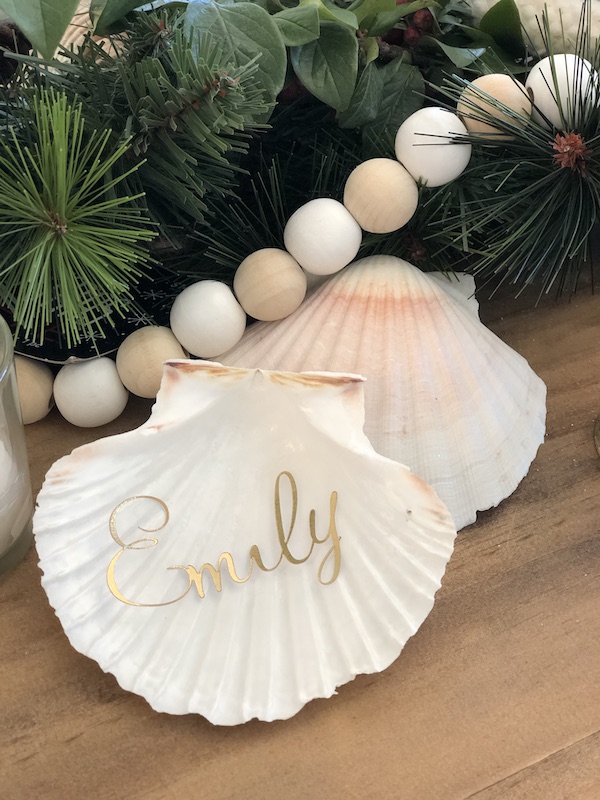 Complete Coastal Christmas Tablescape
Using more the cotton piping I took another 3 yards and knotted it every so often and used it in my centerpiece. I also added white and natural wood bead garland and fresh greenery.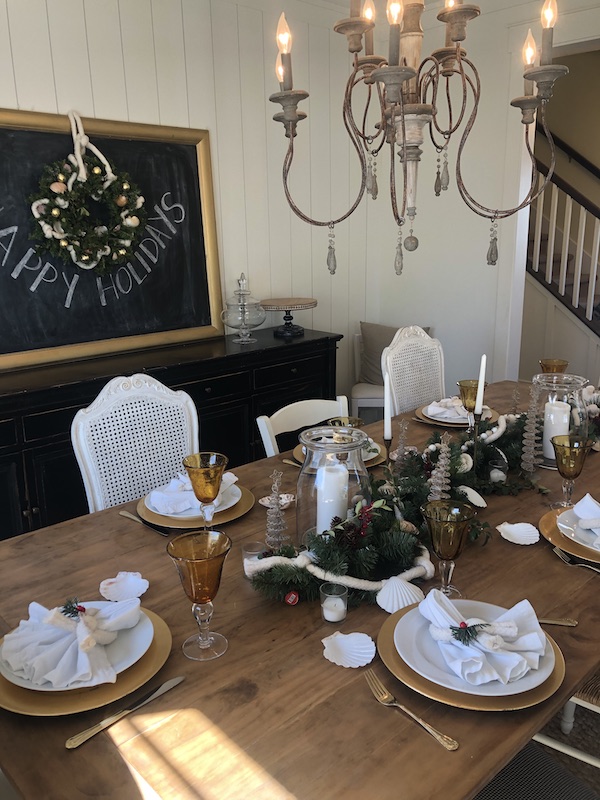 I just cannot tell you how much I love this dining room! It is heaven since we change the paint from blue to white and added shiplap. Plus we enlarged this dining table by adding a wood planked top.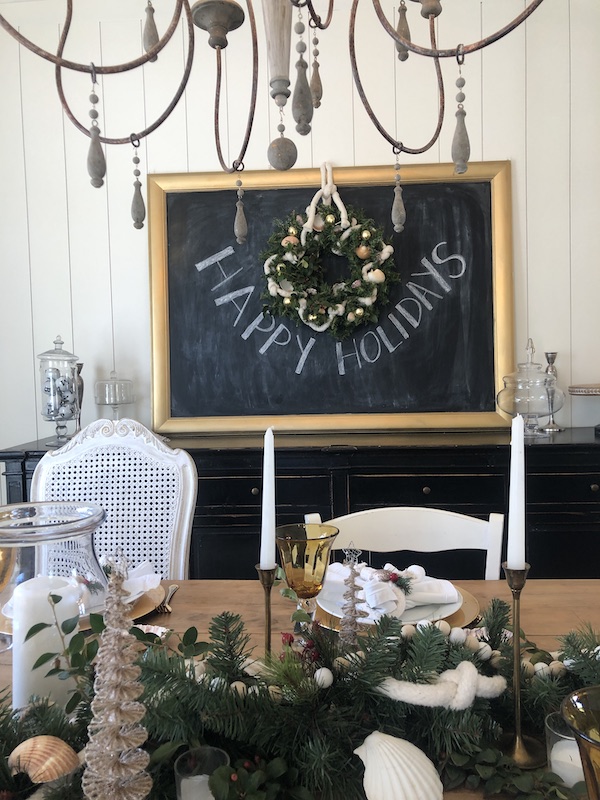 Shop This Post
Pin For Later