This is such a great Easy Tomato Ricotta Basil Tart anyone can make. It is so easy and made with simple fresh ingredients. It is the perfect summer dinner or lunch!
I found this recipe on Table For Two blog but I tweaked it a little bit.
The original recipe is from Cooking Light magazine and they always have amazing recipes!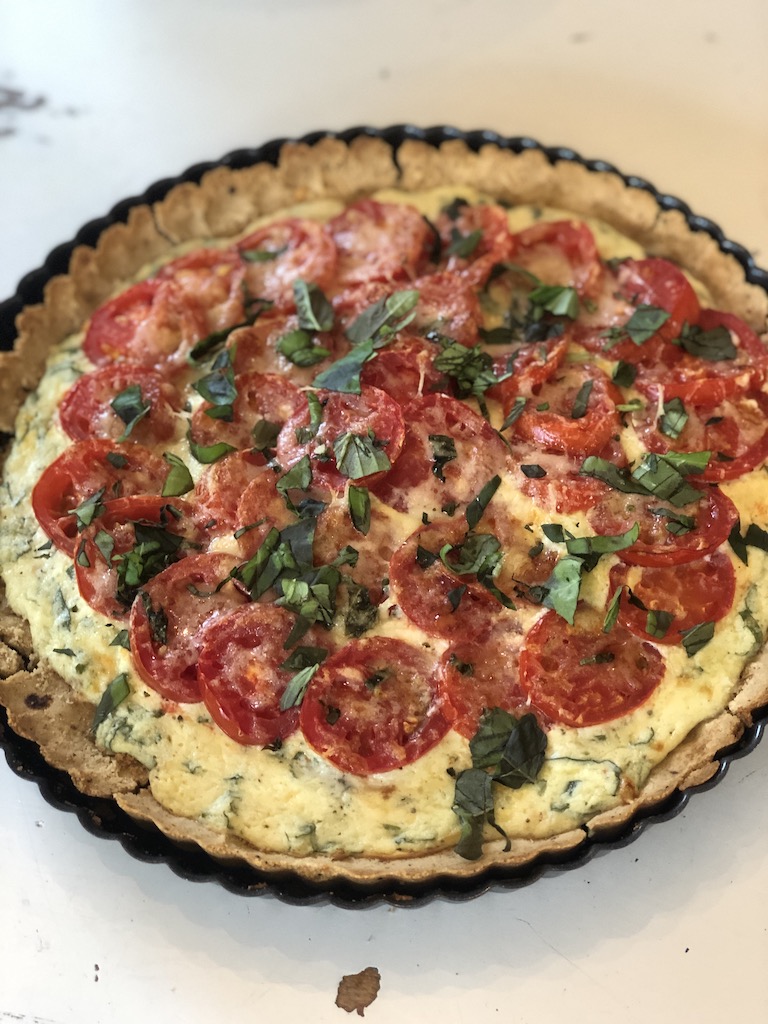 Start with the crust
I had never made a tart crust with olive oil before so I was curious how it would work.
First you mix together all the dry ingredients. 1 1/4 c flour, 1/4 tsp salt, 1/4 tsp baking powder in the Cuisinart.
Pulse just a few times to combine the ingredients.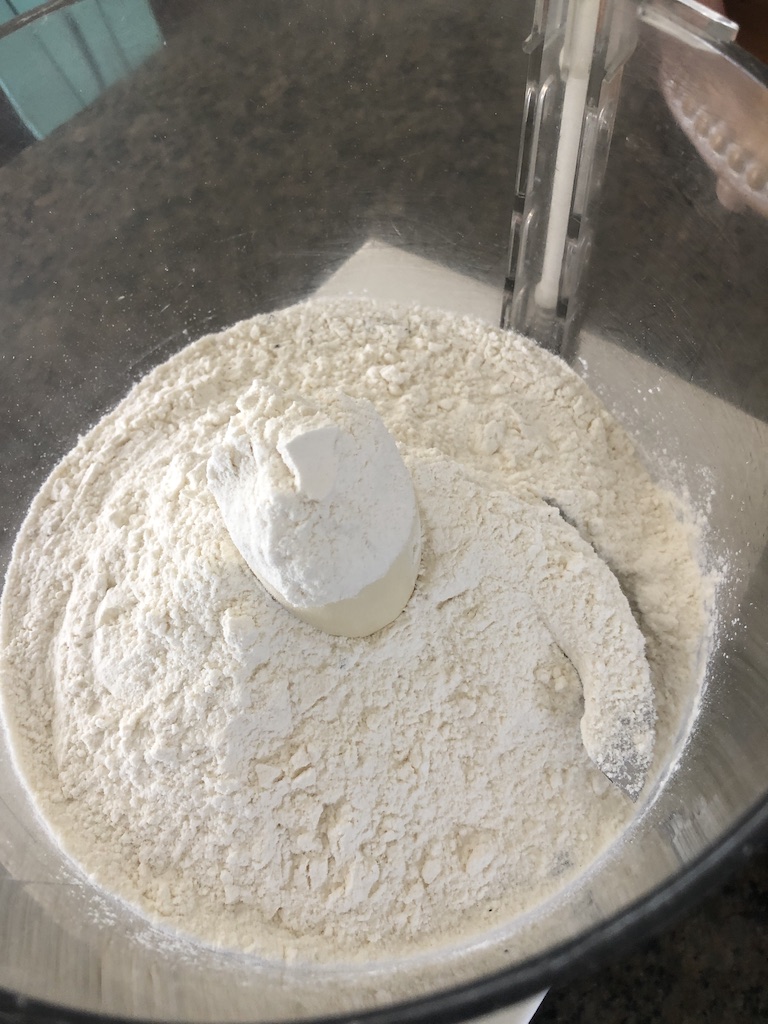 One of the yummy parts of this crust for the tomato ricotta basil tart is toasted pine nuts!
The recipe calls for 2 Tbsp of pine nuts toasted.
I toasted them in a pan for just a few minutes until they started to turn a golden color. Be careful because they can burn quickly.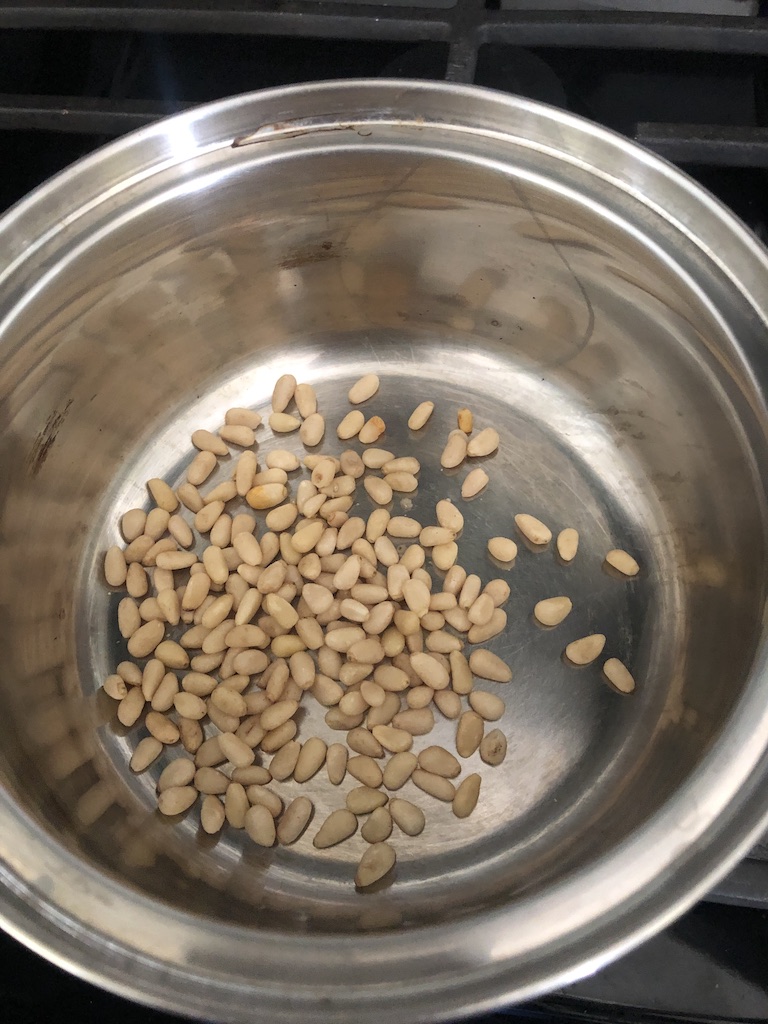 Add in your toasted pine nuts, 1/4 c olive oil and 3 Tbsp ice cold water.
Pulse it until it all combines and holds together when pinched.
This crust really has a lot of flavor due to the pine nuts.
I am a crust fanatic and I love using my grandma Billie's regular pie crust recipe you can find here that I use to make my peach mini pies.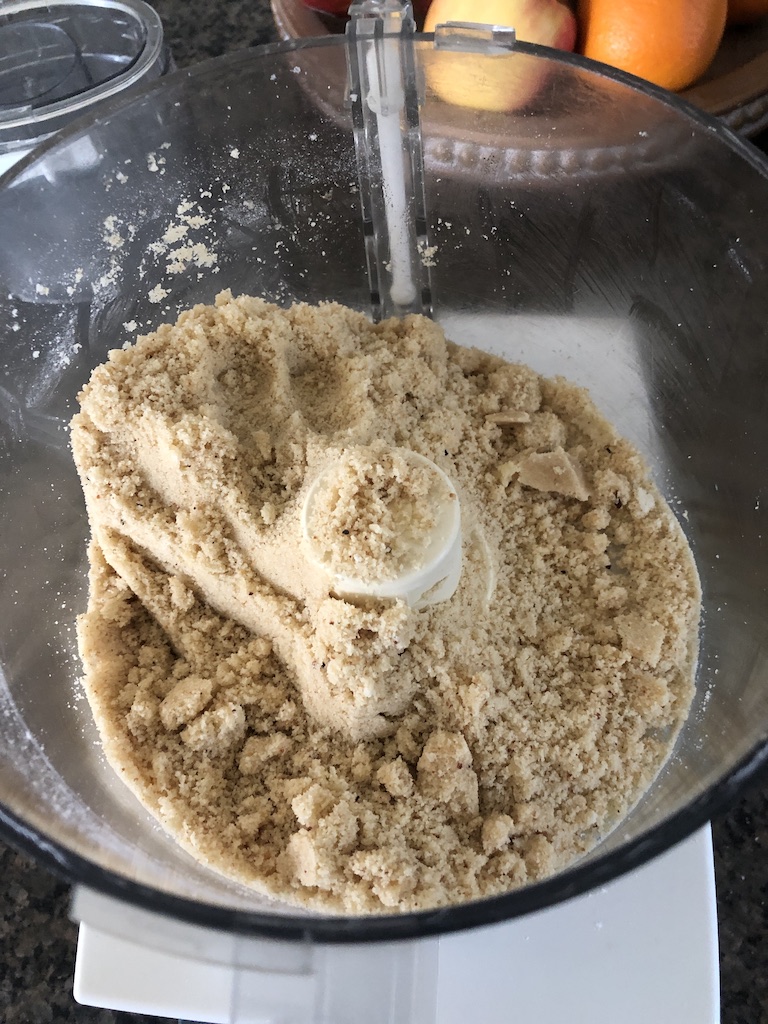 Once you have the ingredients mixed, sprinkle them onto the tart pan.
Press the crust into the pan and up the sides. Bake for 10 min in a preheated 450 degree oven.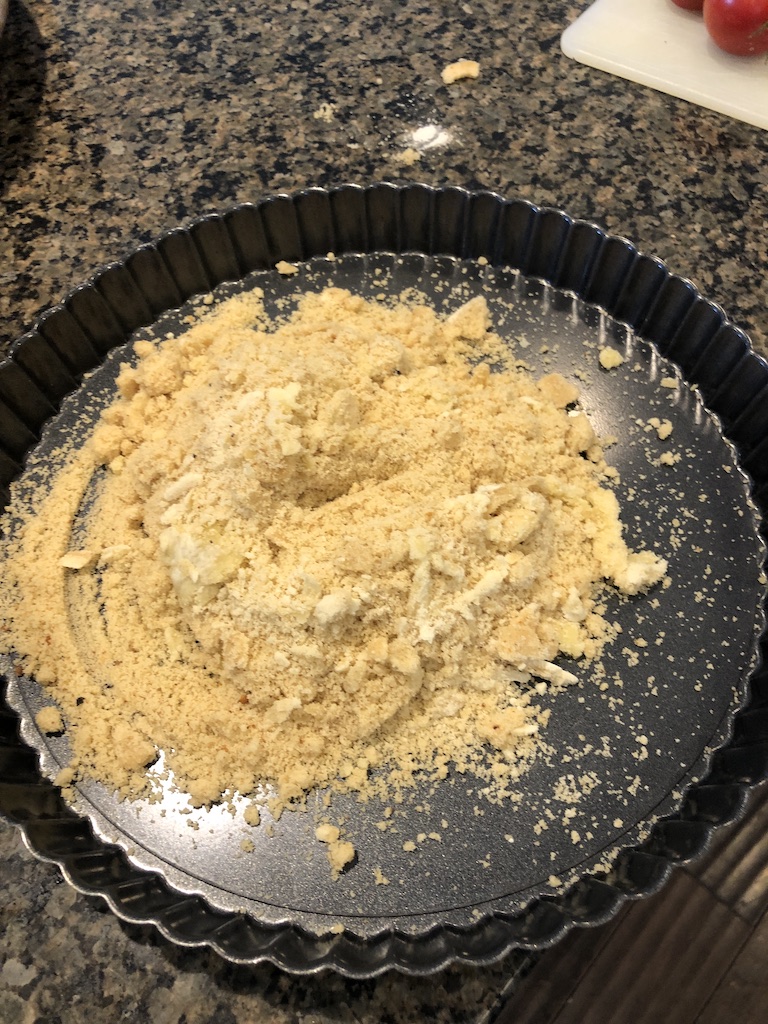 Tomato Ricotta Basil Tart Filling
While crust in baking, gather ingredients for the Tomato ricotta basil tart filling.
Ricotta cheese, 1 egg, Gruyère cheese, Fresh basil, minced garlic and of course garden tomatoes!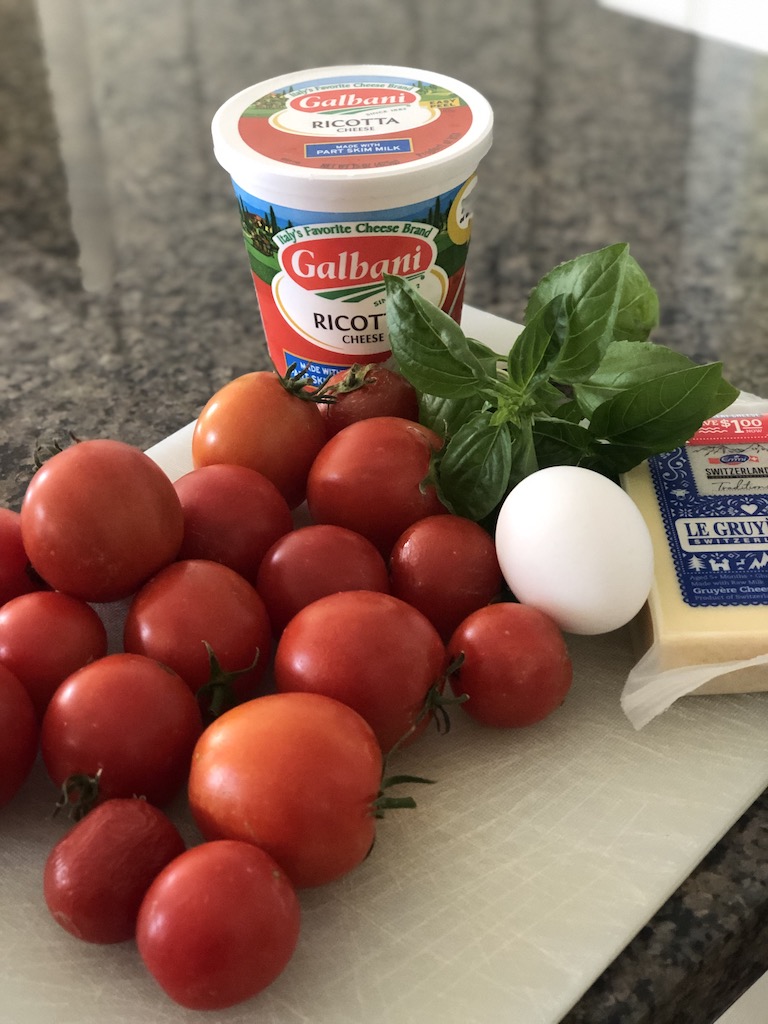 Thinly slice your tomatoes about 1/4″ thick. You could always use two different colored tomatoes for a pretty finished look.
I just used these smaller tomatoes from my garden.
Another easy recipe to use up some of your garden tomatoes is my quick tomato bruschetta recipe here.
I love garden fresh tomatoes so much!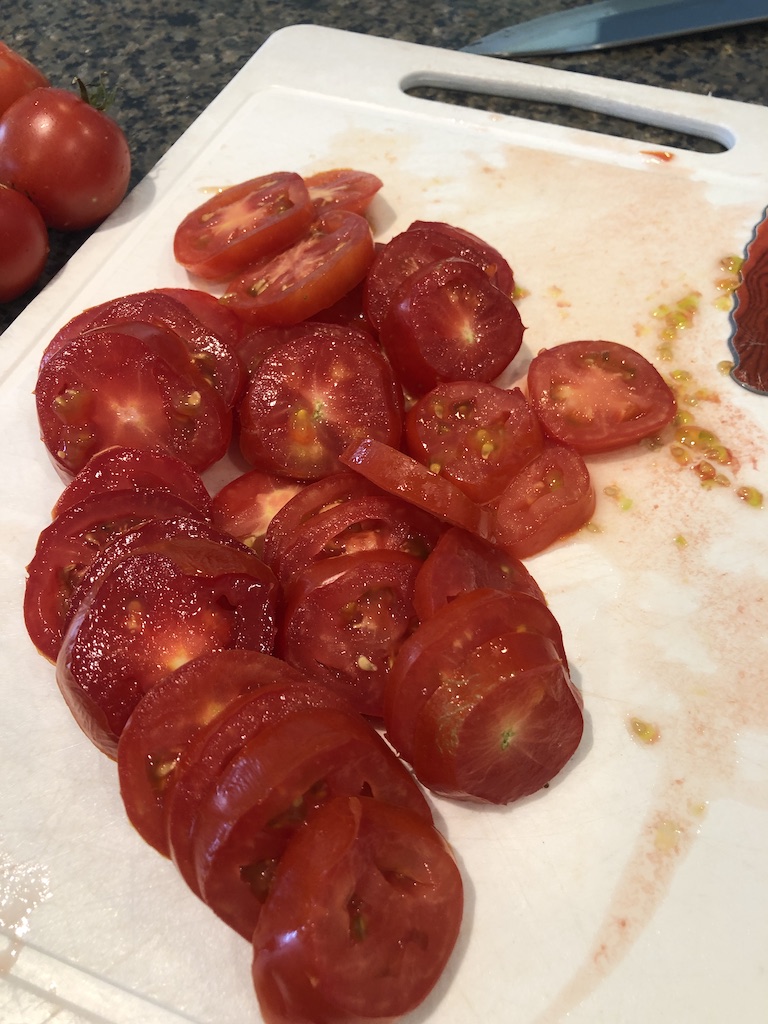 In a small bowl mix together ricotta cheese, egg, minced garlic, 1/2 tsp Beer can chicken seasoning (because I love it so much!), 1/4 of the chopped basil and 1/4 of the shredded Gruyère cheese.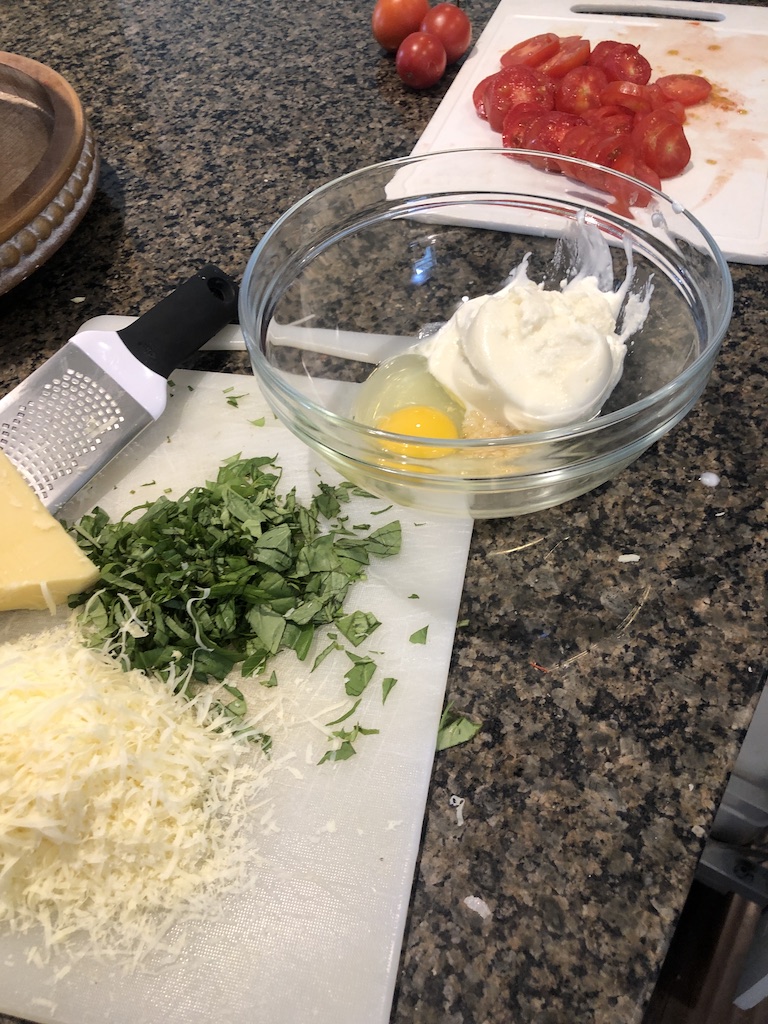 Spread the filling onto the slightly cooled crust.
Begin to layer the tomatoes in a spiral fashion to make it look pretty.
This reminds me of making a caprese salad like I did when I made this one.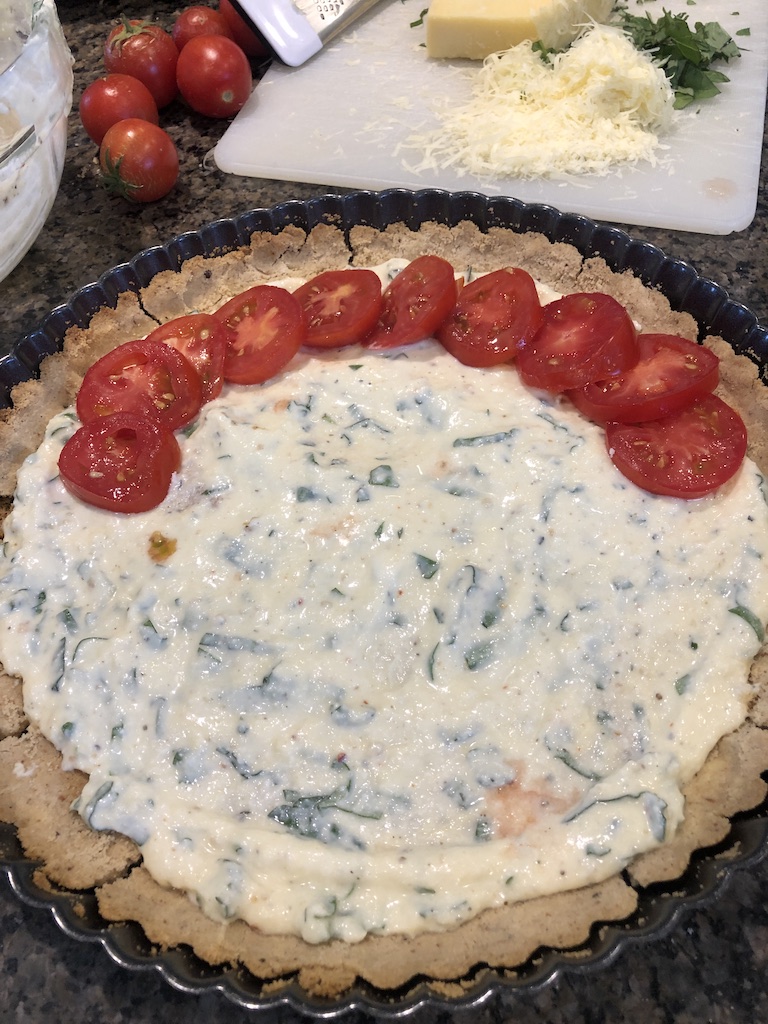 Once all the tomatoes are in place, sprinkle with leftover Gruyère cheese and place in the 450 degree oven for another 20 minutes or until the filling is puffed and golden.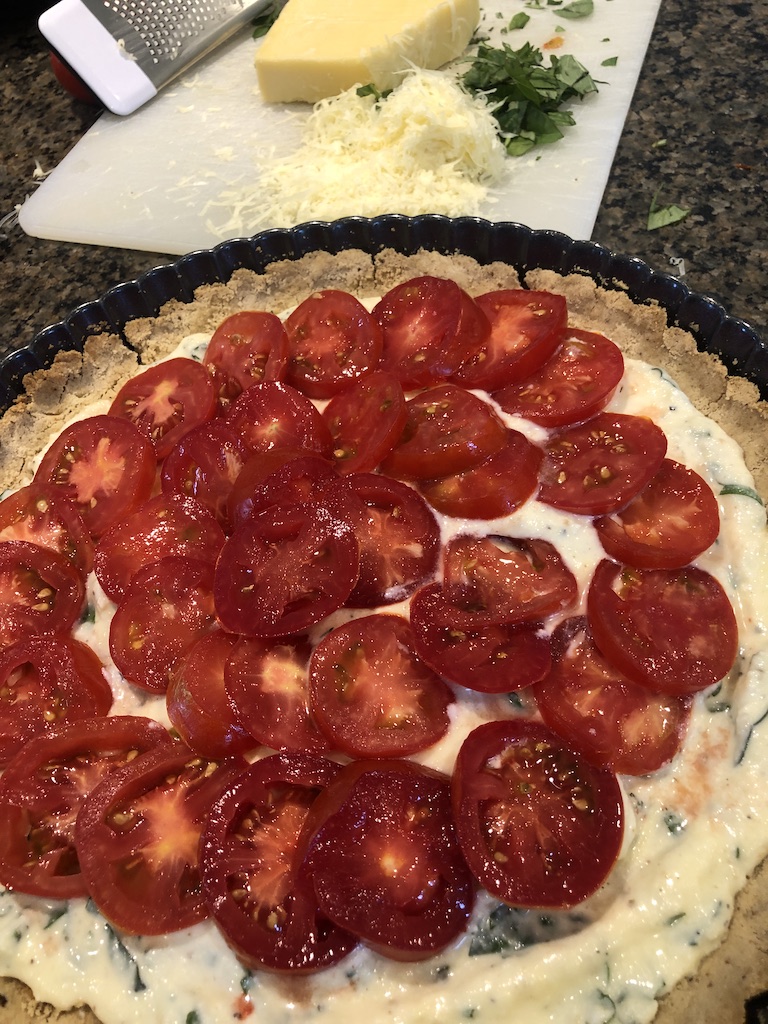 Once the tart is out of the oven sprinkle your left over chopped basil over the top. Serve your tomatoe ricotta basil tart with a simple side salad.
I used fresh red leaf lettuce from my garden with sliced apples, slivered almonds and Briannas poppy seed dressing.
So yummy! Store left overs (if there are any) in the fridge and reheat in the microwave.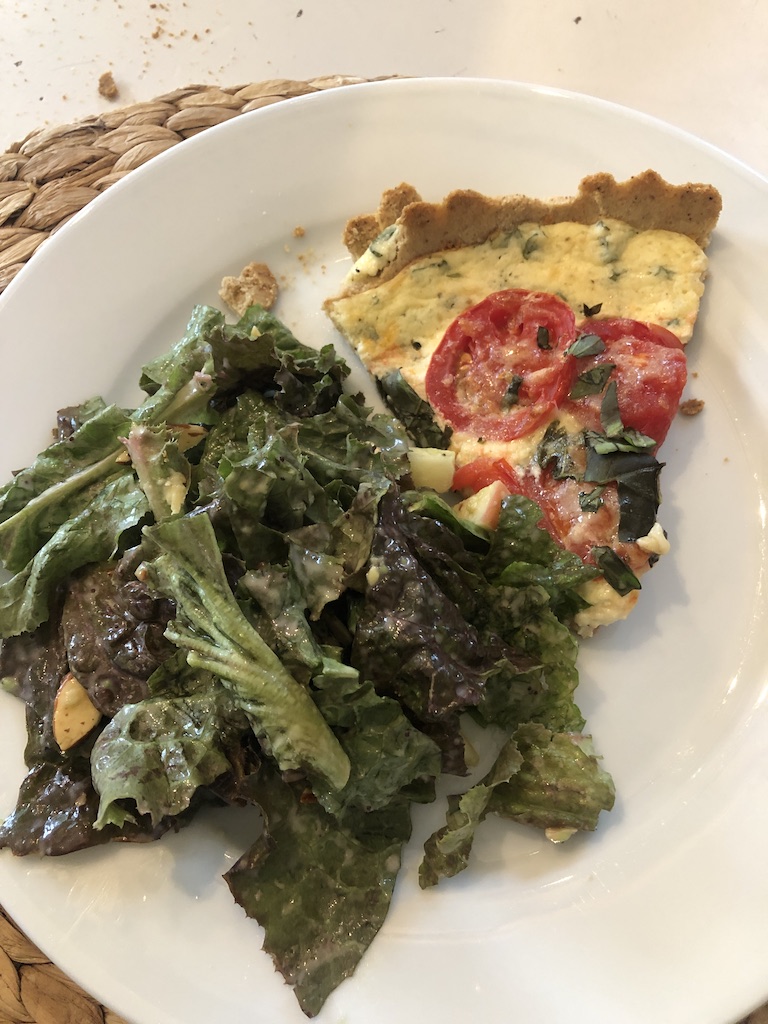 More Karins Kottage Favorite Recipes
Here are a couple of other yummy recipes that you might like as well.
Not one but two chicken satay recipes
Quick and Easy chocolate shortcake with strawberries
Pin For Later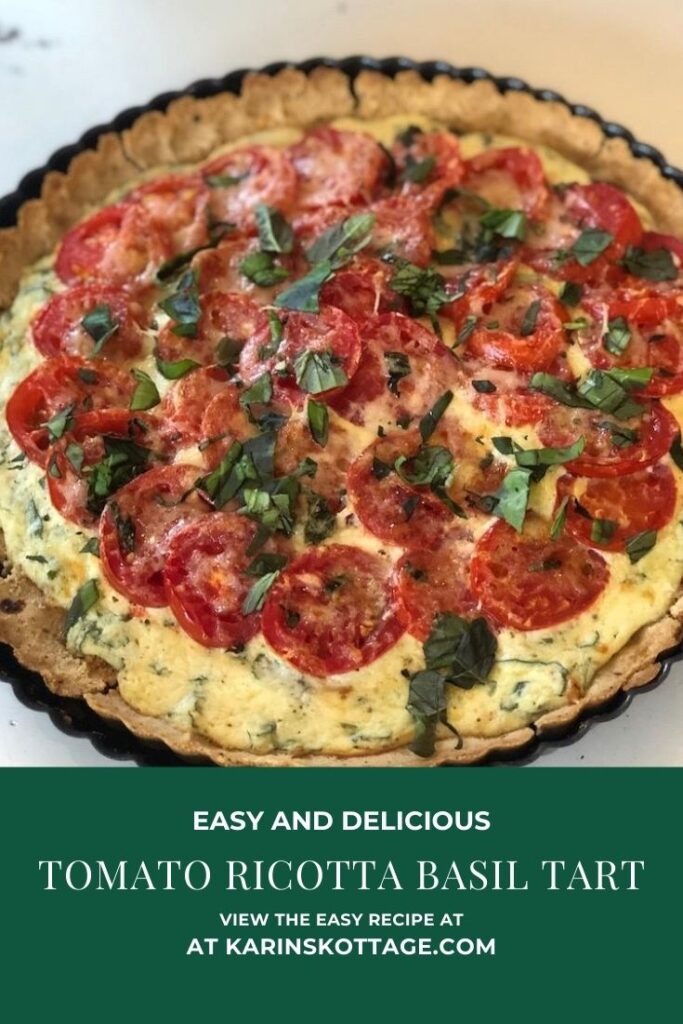 Follow Our Italian Palace Story
Secret rooms found in our Italian palace
Day 1 of our Italian trip during Covid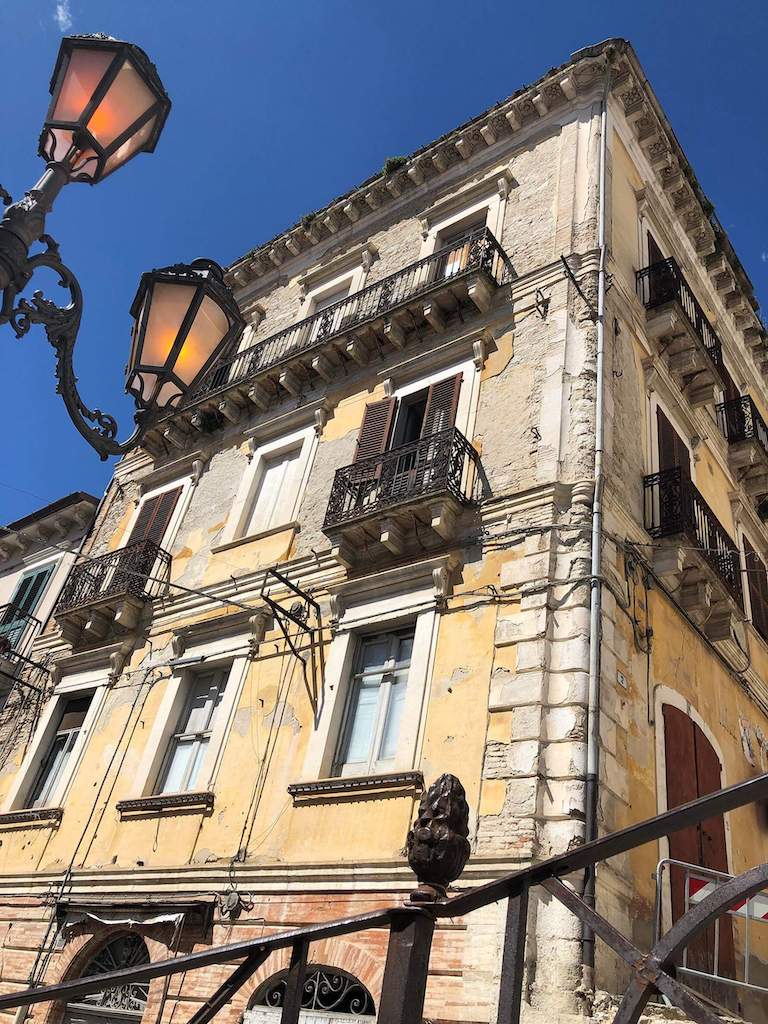 Shop This Post
The Recipe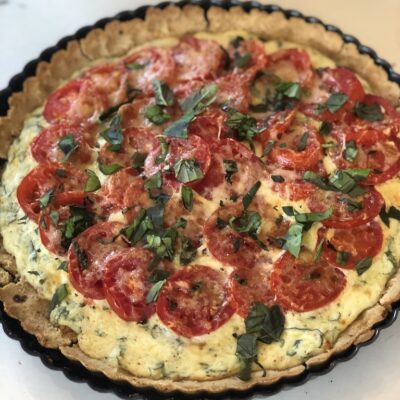 Tomato Ricotta Basil Tart
Easy delicious savory tomato ricotta basil tart.
Ingredients
Tomato Ricotta Basil Tart Crust
1 1/4

C

Flour

2

tbsp

pine nuts

lightly toasted

1/4

tsp

kosher salt

1/4

tsp

pepper

1/4

tsp

baking powder

1/4

C

Olive Oil

3

tbsp

ice water
Tomato Ricotta Basil filling
1

pounds

Tomatoes

sliced 1/4" thick

3/4

C

Ricotta cheese

1

egg

lightly beaten

2

cloves

garlic

minced

1/2

C

Chopped basil

divided

1/2

C

Shredded Gruyere Cheese

divided

1/2

tsp

Salt

1/2

tsp

Webers Beer Can chicken seasoning
Instructions
For the Crust

Preheat oven to 450 degrees Fahrenheit and lightly spray 9-inch pie pan with cooking spray.

In the bowl of a food processor, combine flour, pine nuts, salt, baking powder, and pepper. Pulse to combine.

Combine olive oil and water in a small measuring cup then, with the food processor on, add the liquid through the chute and process until dough is crumbly and just coming together.

Sprinkle the dough into the prepared 9-inch pie pan and gently press with your fingers into an even layer on the bottom and up the sides. Bake for 10 minutes then remove from oven and set aside.

Tomato Ricotta Basil Tart Filling

In a large bowl, combine ricotta, egg, garlic, salt, Webers Beer Can Chicken Seasoning, 1/4 of the chopped basil, and 1/4 cup of the gruyere cheese.

Mix to combine then pour into an even layer in the pie pan with the crust.Arrange tomato slices in a circular pattern over the ricotta mixture, slightly overlapping. Sprinkle the remaining 1/4 cup of gruyere cheese on top.

Bake for 25 minutes until cheese on top is melted and filling is set.Let stand for 10 minutes, sprinkle with remaining 1/4 cup of chopped fresh basil, then slice to serve.

Serve warm.

This can be kept for up to a week, covered in the refrigerator, and reheated in the microwave.