I should be in Capri Italy right now! 🙁 But of course we all know why I am not. I am missing the gorgeous green aqua color water that surrounds the island. It is absolutely stunning there! The colors of the water inspired the things I chose to highlight for this weeks Centerpiece Wednesday Linky Party! I am very happy to share some fabulous ideas from these great bloggers! But first a couple of pictures of Capri from the last time were there.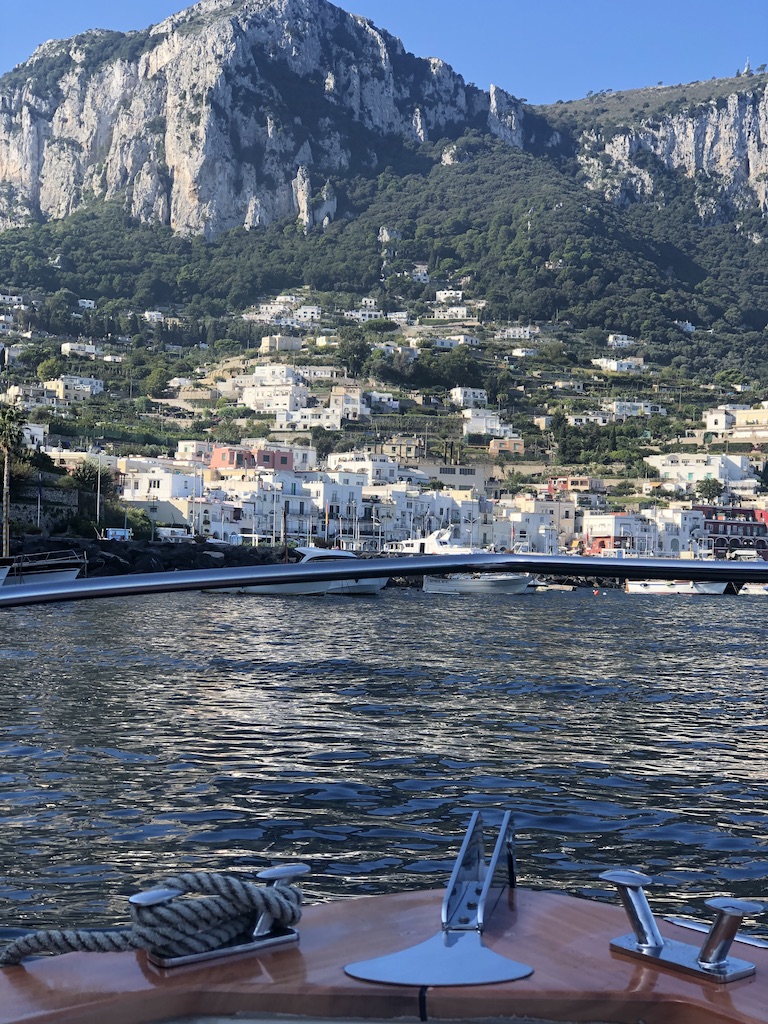 Just look at the water! I seriously could not believe how beautiful it was there. I will be sharing more about our trip to Capri Italy soon!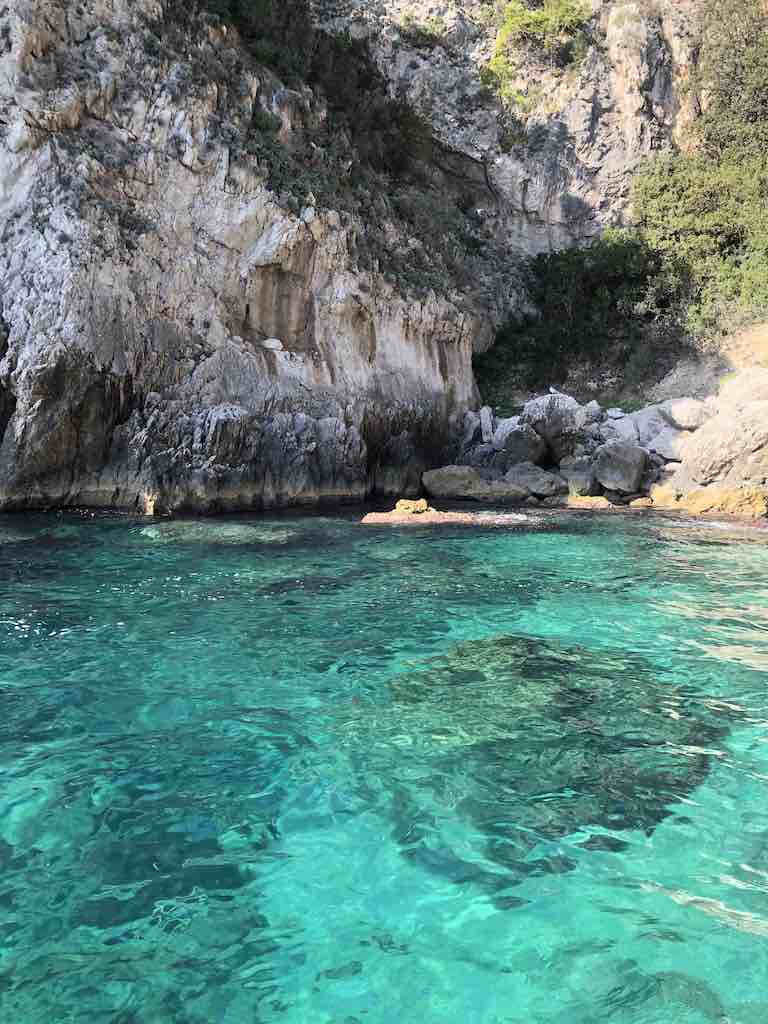 Highlights from last weeks CPW Linky Party
Happy Wednesday everyone! Please take a minute and check out all the fun ideas from these fabulous creative bloggers! Stop by their blogs and say Hi.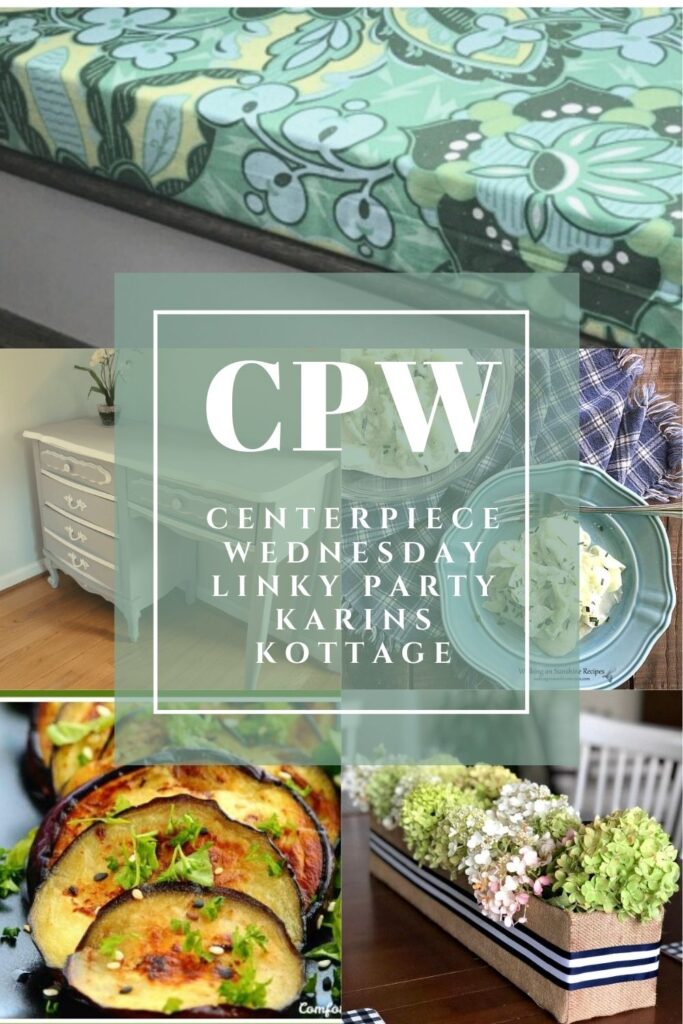 I love love this idea from Shelly at Calypso in the Country! This is a cardboard box covered with burlap with the black and white striped ribbon. SO BRILLIANT!! The beautiful white and green hydrangeas are some of my favorites. I did a dining by the pool soothing tablescape awhile ago using green hydrangeas that you might remember here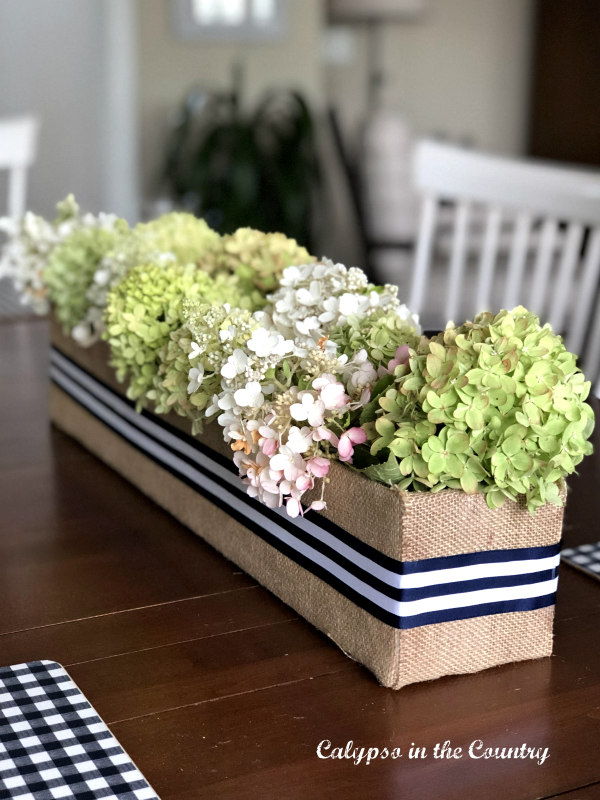 This German Cucumber salad recipe sounds so scrumptious! Cucumbers, mayo, sour cream, chives. I have a cucumber in my fridge so I think I will make this right now! Thank you Lois at Walking on Sunshine Recipes for sharing this recipe with us!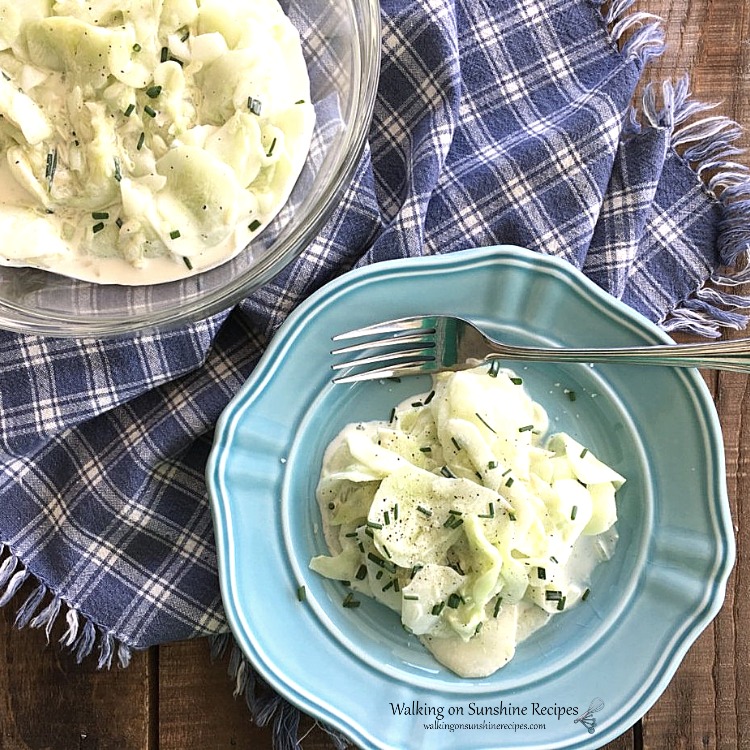 Check out the transformation of this French Provincial desk over at Thrift Diving. Serena does incredible things with furniture she finds at thrift stores! I love a good thrift store makeover myself. I painted this dresser black and used it in my dining room as a sideboard and I loved it!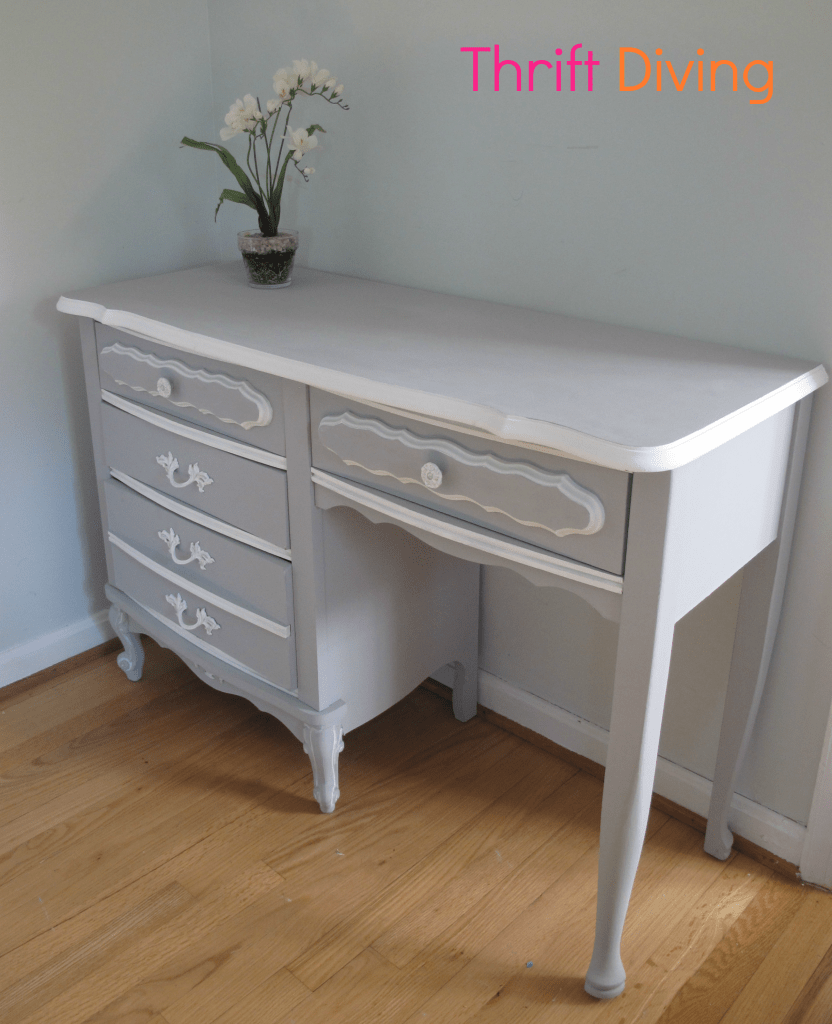 This beautiful fabric reminded me that I should be in Capri Italy right now! The colors look like the water in the photo above don't you think? Wendy at My French twist shares a fabulous tutorial for an easy to sew removable cushion cover.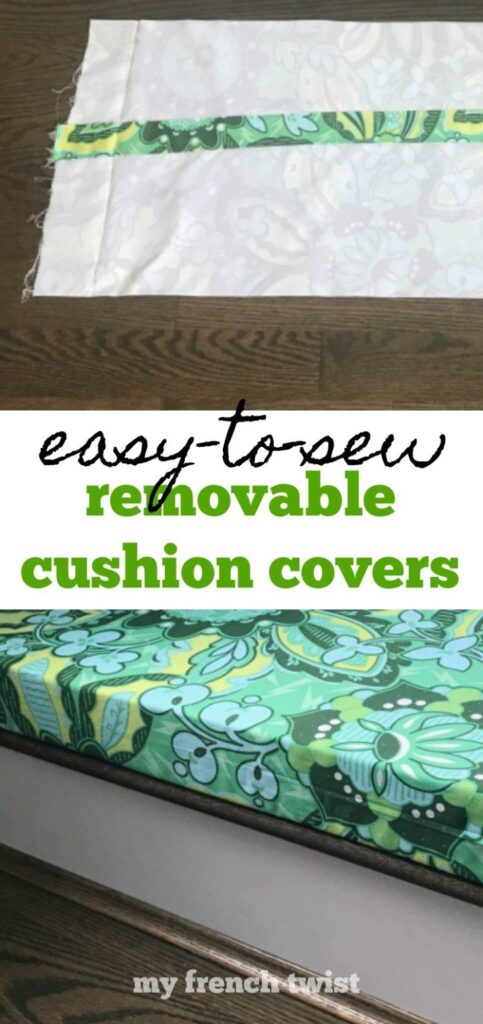 Since I should be in Capri Italy right now and since I was dreaming of Italy when I was going through all the links from last week. I saw this Grilled Italian Basil EggPlant recipe and just had to share it! So simple but it looks so good! Comfort Spring I will be making this soon!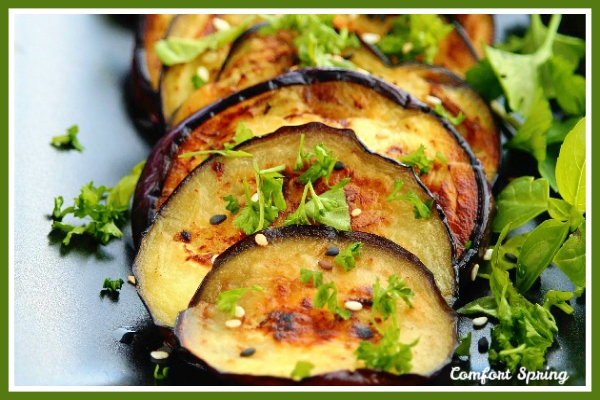 Other Posts You May Have Missed
Caprese Salad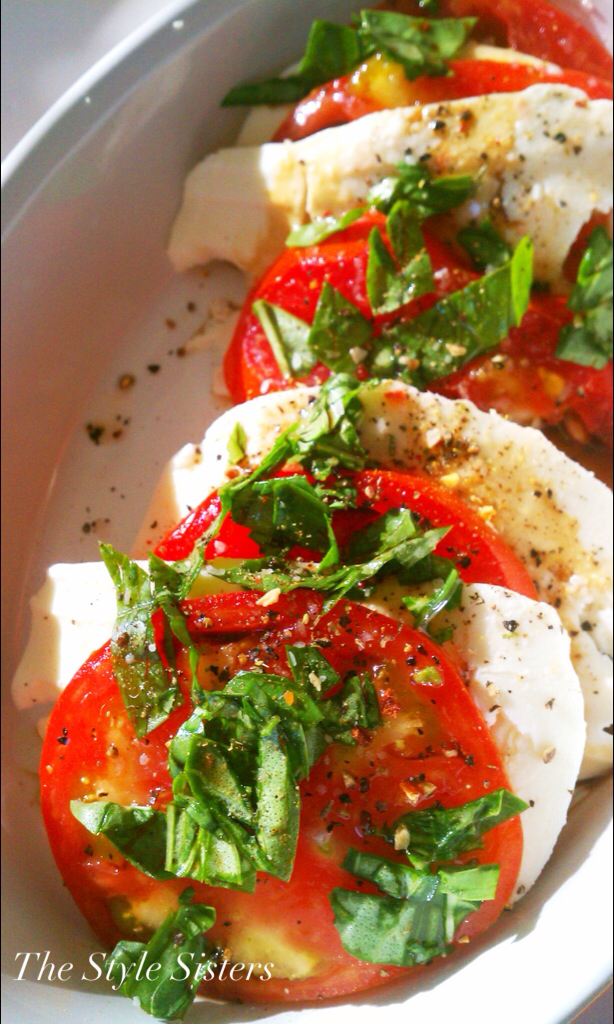 Festival of Lights in Casoli Italy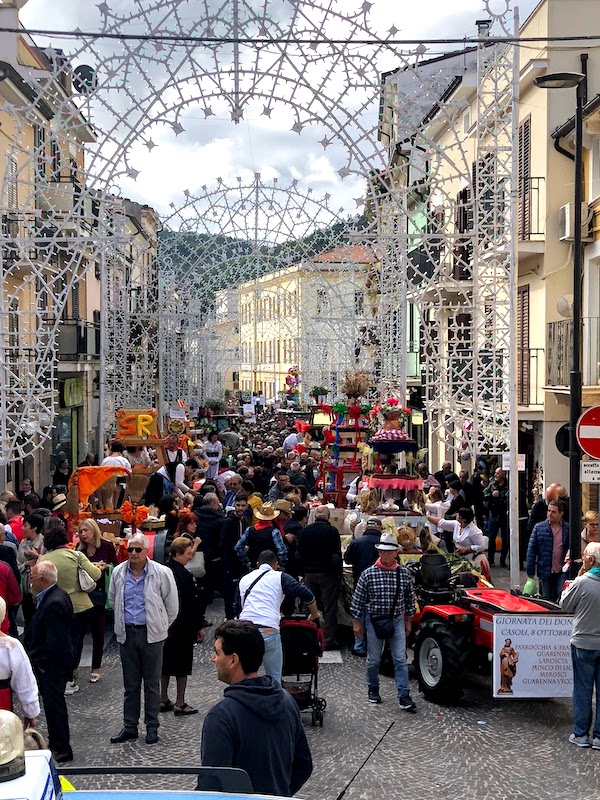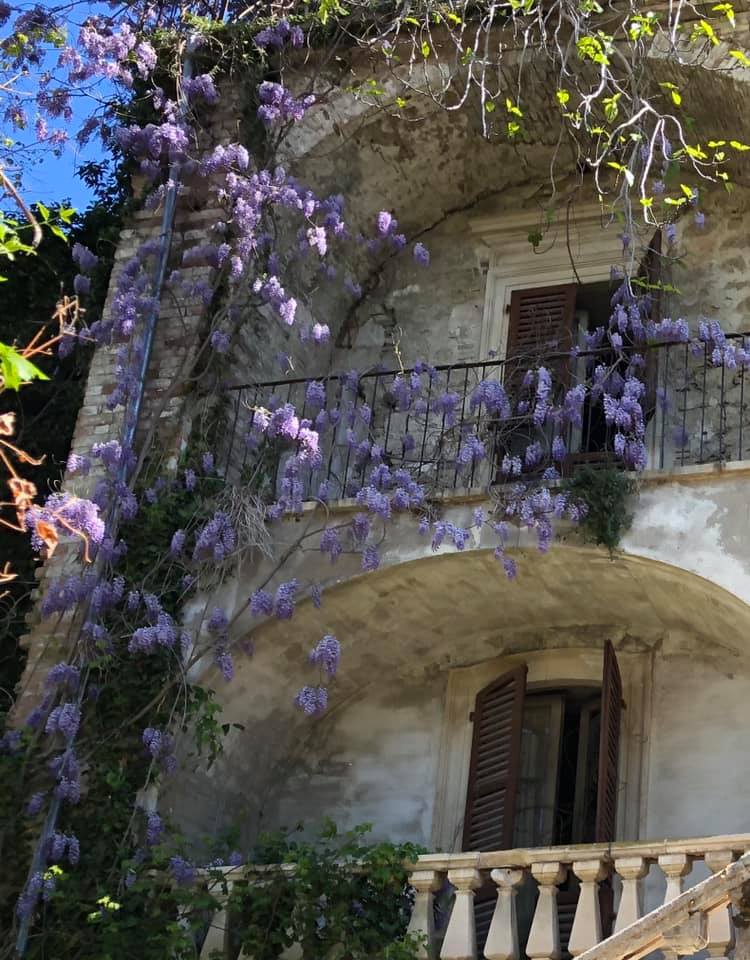 Link on up and share your creativity with us