Holy Smokes can you even believe this! Secret Rooms found in our Italian Palazzo! As our architect and his team were going through the building they found a door that had not been opened in years. No one knew what was going to be behind the door and once they opened they were pleasantly surprised! Just look at this gorgeous chapel!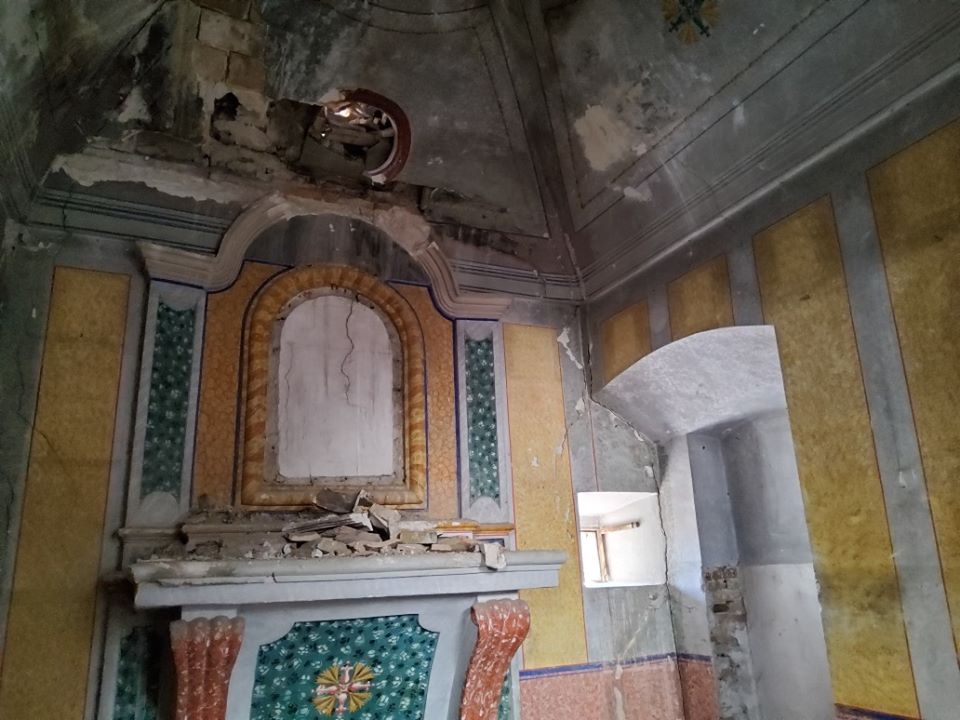 Painted walls in the secret room
Just look at all the painted walls and ceiling! The altar is just gorgeous don't you think? This secret room in our Italian Palazzo is just stunning! Look at all the hand painting everywhere! We were so amazed that this room existed and wanted to find out why they had a chapel in this building.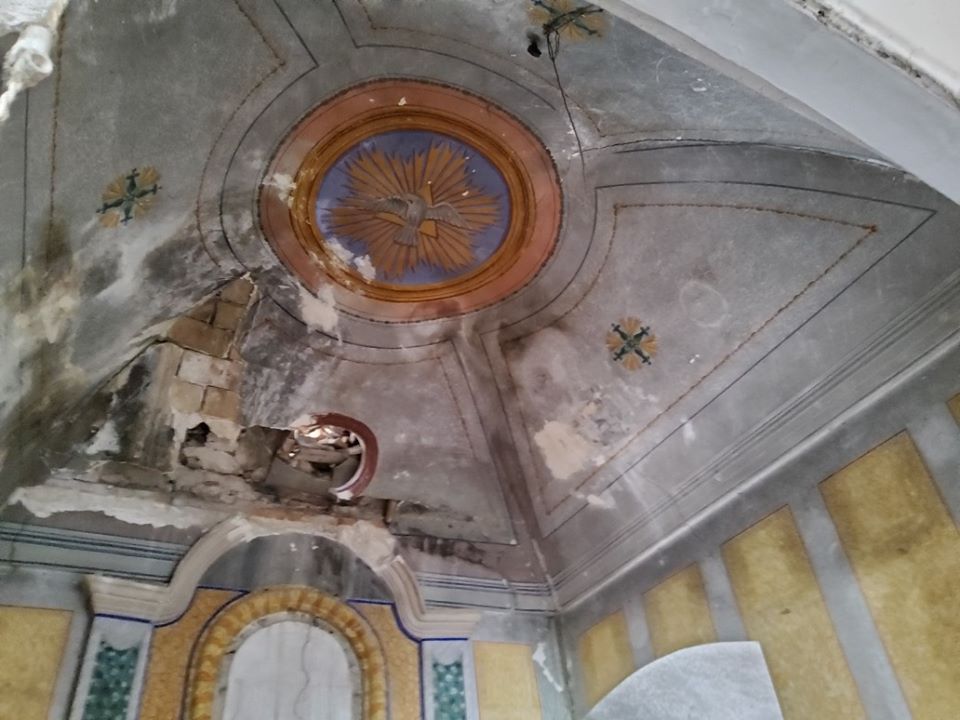 From what we can tell, over 250 years ago when the palazzo was built it was common for nobility to have a chapel in their residence. There is a possibility that they had to get approval from the Vatican or at least their local bishop to build this. I just wonder if we might find more secret rooms or hidden treasures in our beautiful Italian Palazzo.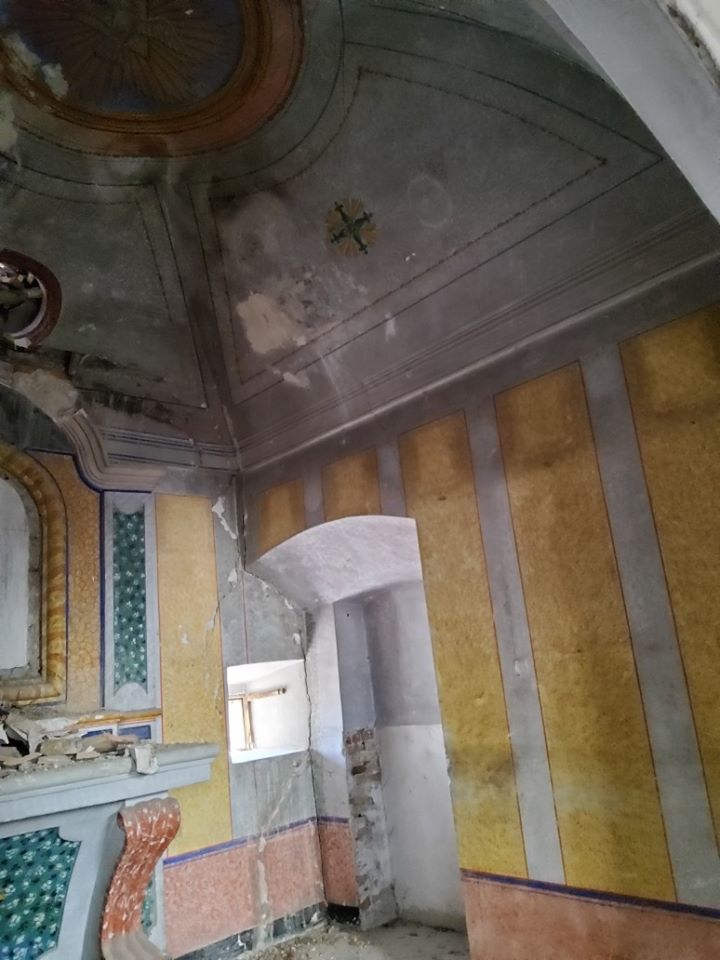 An Additional Floor of the Palazzo
They also found an additional level that was not originally factored into the square footage of the palazzo! This in essence was the attic but it has 17 foot high ceilings so this will become the 5th floor of the Palazzo. We gained an additional 2,000 sq feet, which will be transformed into a penthouse residence with its own private terrace and elevator access. This will be the premier residence within the entire palazzo! Just look at those beams and all the rock work. I am dying over all of this!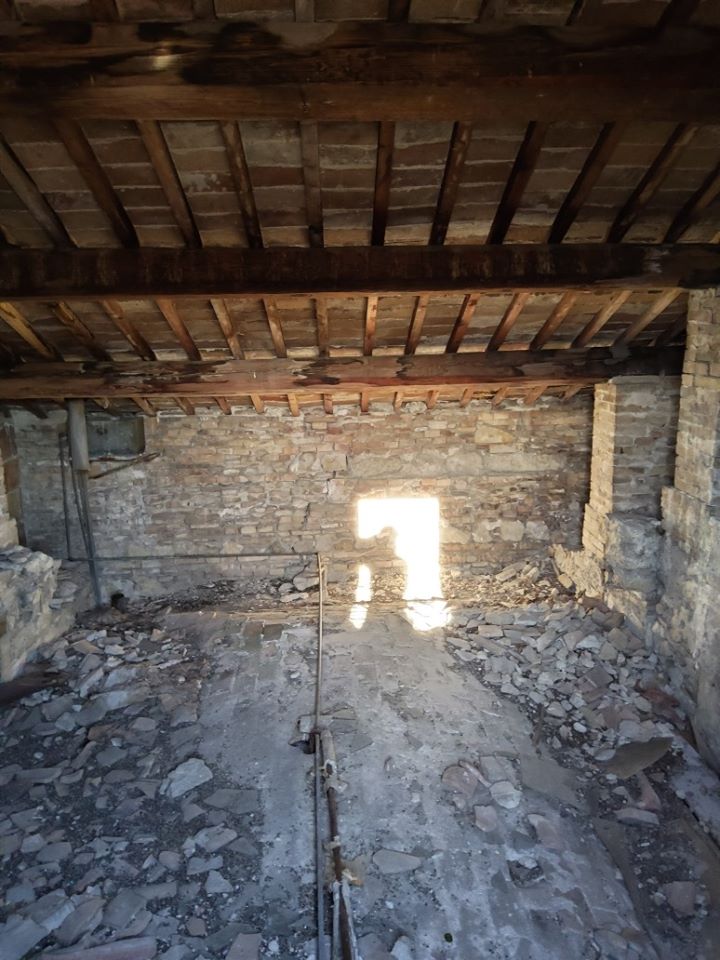 Architectural 3-D Rendering
Here is a preview of the architectural renderings in 3-D animated format (currently 60% complete) This is where it gets sooo exciting because it allows you to get a really good idea of how it is going to look! This video preview tour of the Palazzo exterior in its completed form, will show a lot more of the details of the Palazzo. Things like the color of the palazzo, shudders, balconies, the tile roof, the completed atrium, the penthouse terrace, the cottage, the outdoor grand staircase and the private gardens! At some point you will be able to zoom inside the palazzo and see completed rooms furnished in 3-D as well! You can go to our website for weekly updates to see these renderings.
So many exciting things happening each week in our palace now since the Italians are able to get back to work. We seriously cannot wait to get back over there to see the progress that is being made. If you missed my two other posts about our Italian Palace and how it all began you go to these two links. How it all began, and Inside the Palazzo Ricci
To learn more about the plans of our Italian Palace and to learn how you could own a little piece of REAL Italy check out our website www.palazzoricci.club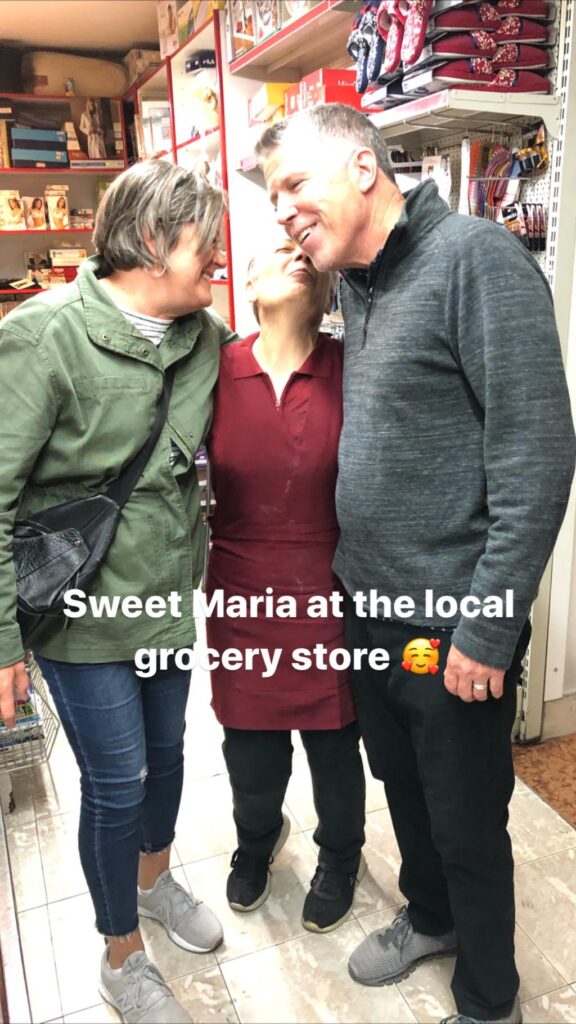 Next up I will be sharing more about the town of Casoli and the darling people we have met! I can't wait to tell you about this precious little Italian lady pictured above. Maria Dominica who owns a local grocery store…oh she has stolen our hearts!
Ciao!