This is the best skillet summer vegetable lasagna I have ever made. I found the recipe in the magazine Best Summer Recipes that I have had since 2014. Such yummy recipes! I just love skillet suppers that are so easy to make and don't heat up the house.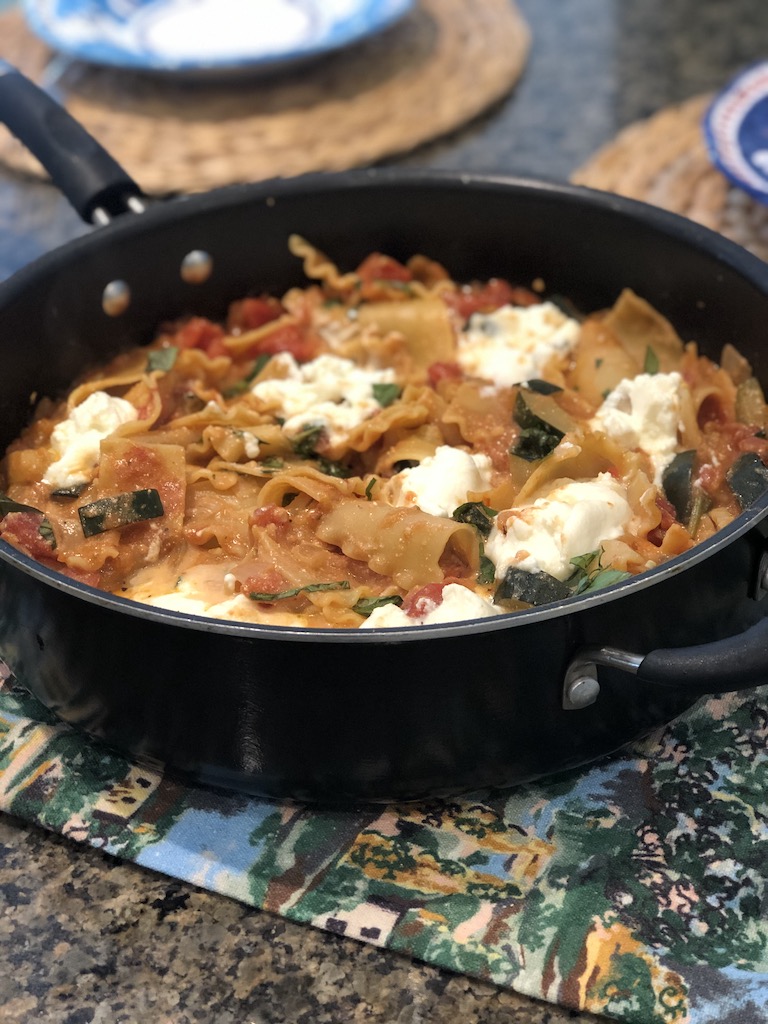 Ingredients
Simple ingredients to create this Skillet summer vegetable lasagna. Canned diced tomatoes, onion, garlic, zucchini, curly edged lasagna noodles and of course my favorite seasoning Beer Can Seasoning chicken. The full recipe is at the bottom of this post.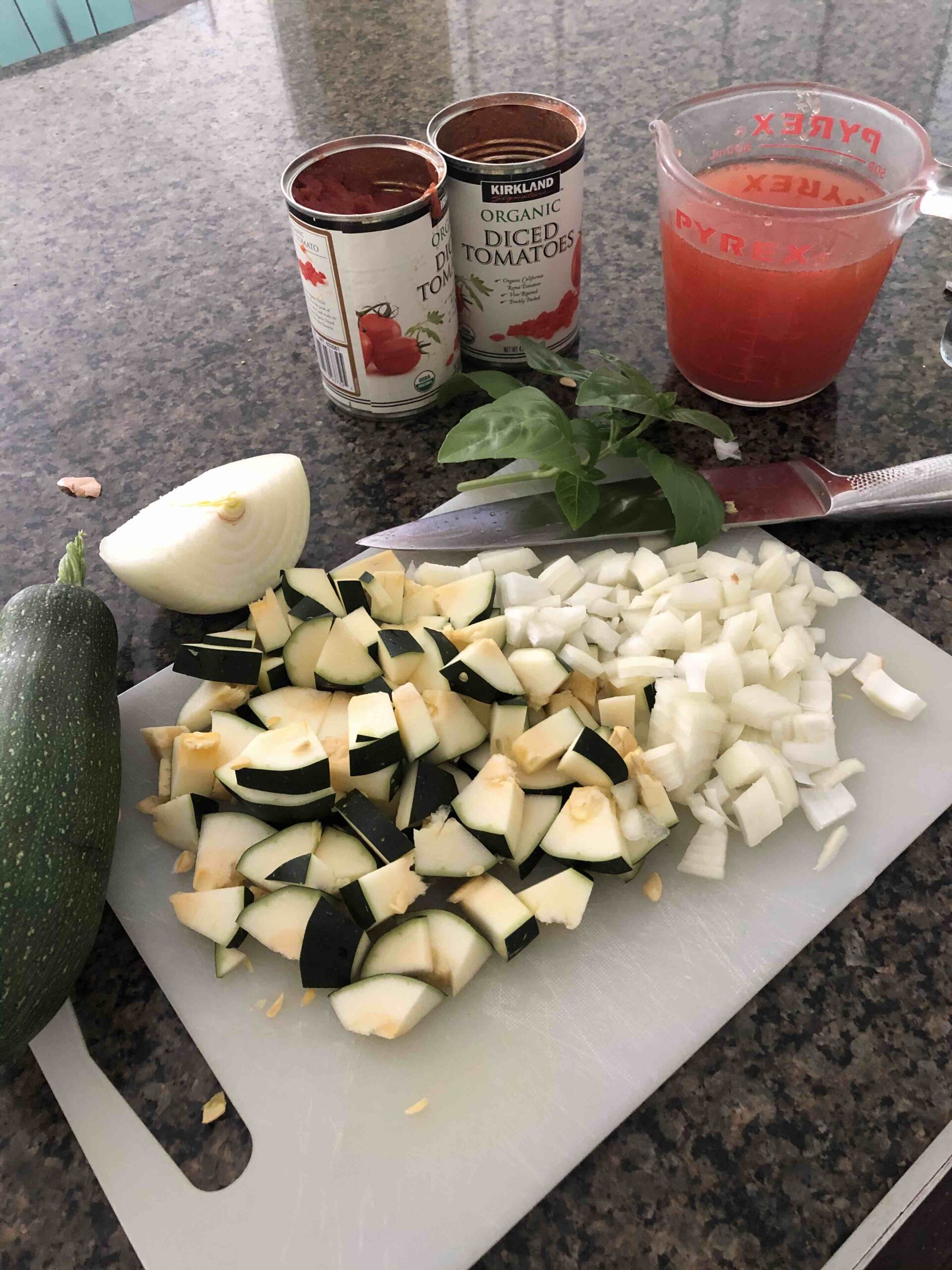 The idea of breaking up the lasagna noodles into 2″ pieces is just brilliant! It makes the cooking time so much faster. Making lasagna the regular way makes you cook the noodles first, then coo the meat sauce, layer it all together and then bake. Too. Much. Time.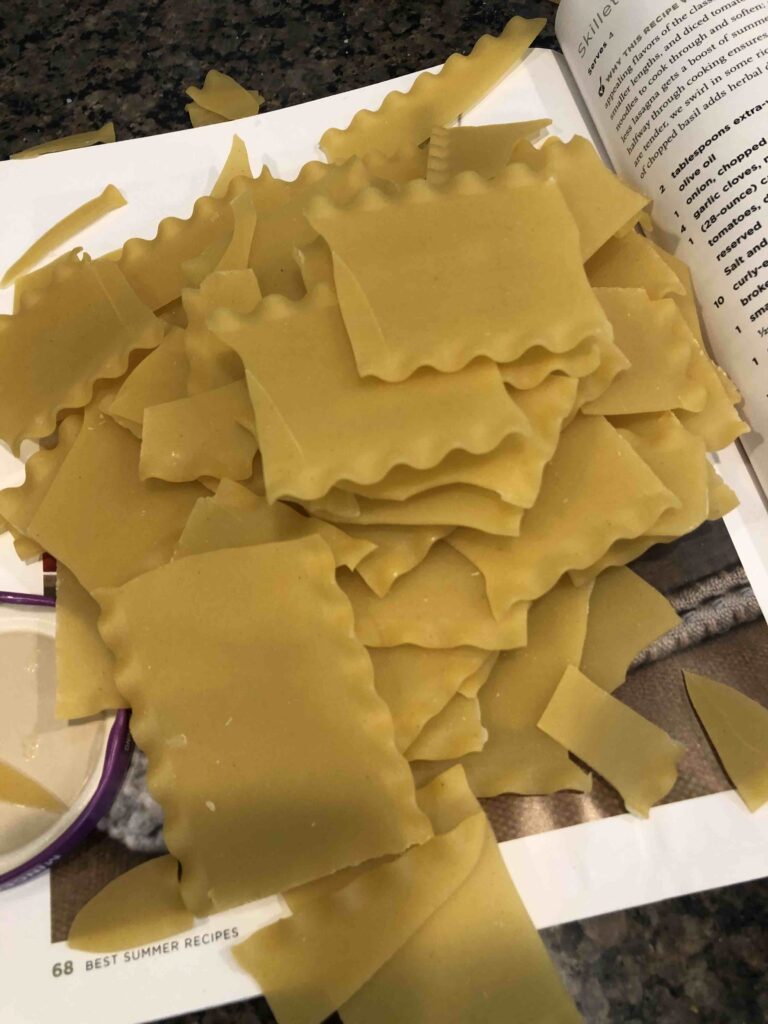 First you sauté the veggies in a skillet until the onions turn translucent.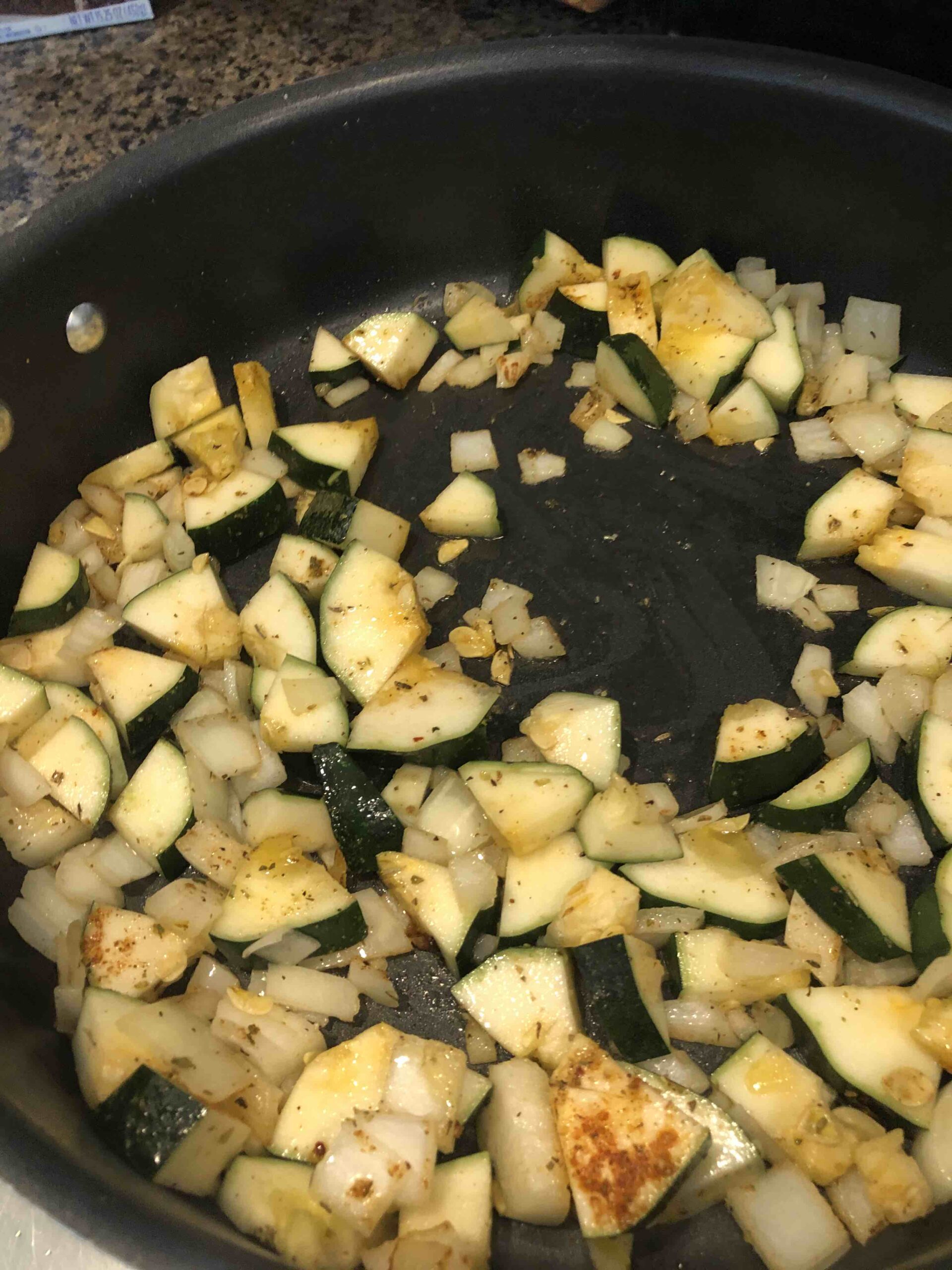 Next you add the drained tomato juice mixed with water, then add the noodles, tomatoes, fresh basil and Beer can chicken seasoning. I think you know how much I love Webers beer can seasoning I used it here.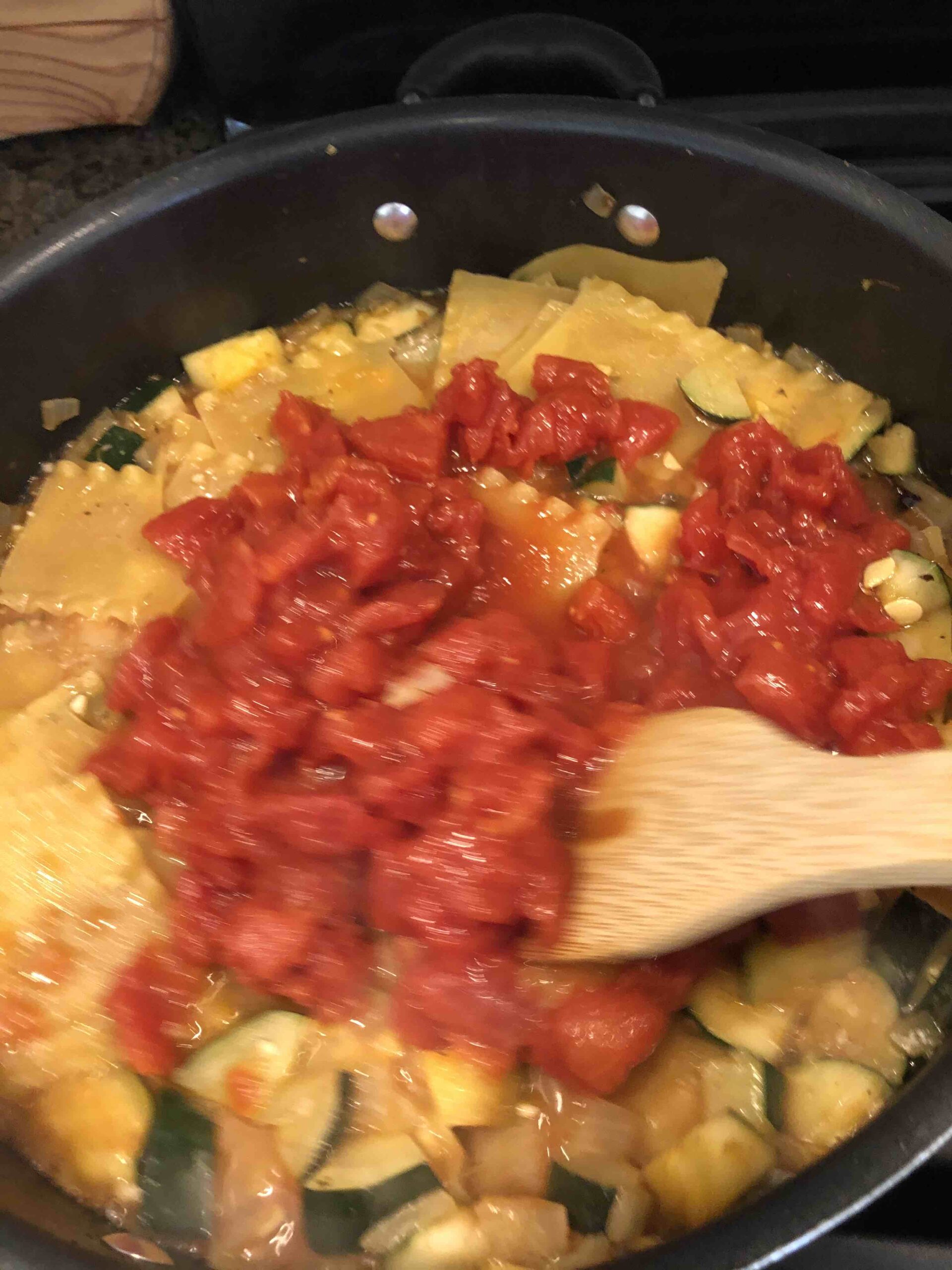 After the noodles are tender you add part of the ricotta cheese and that makes the yummy creamy tomato sauce. You could probably make this with ground beef or ground turkey to make it taste more like regular lasagna but I liked this vegetarian dish.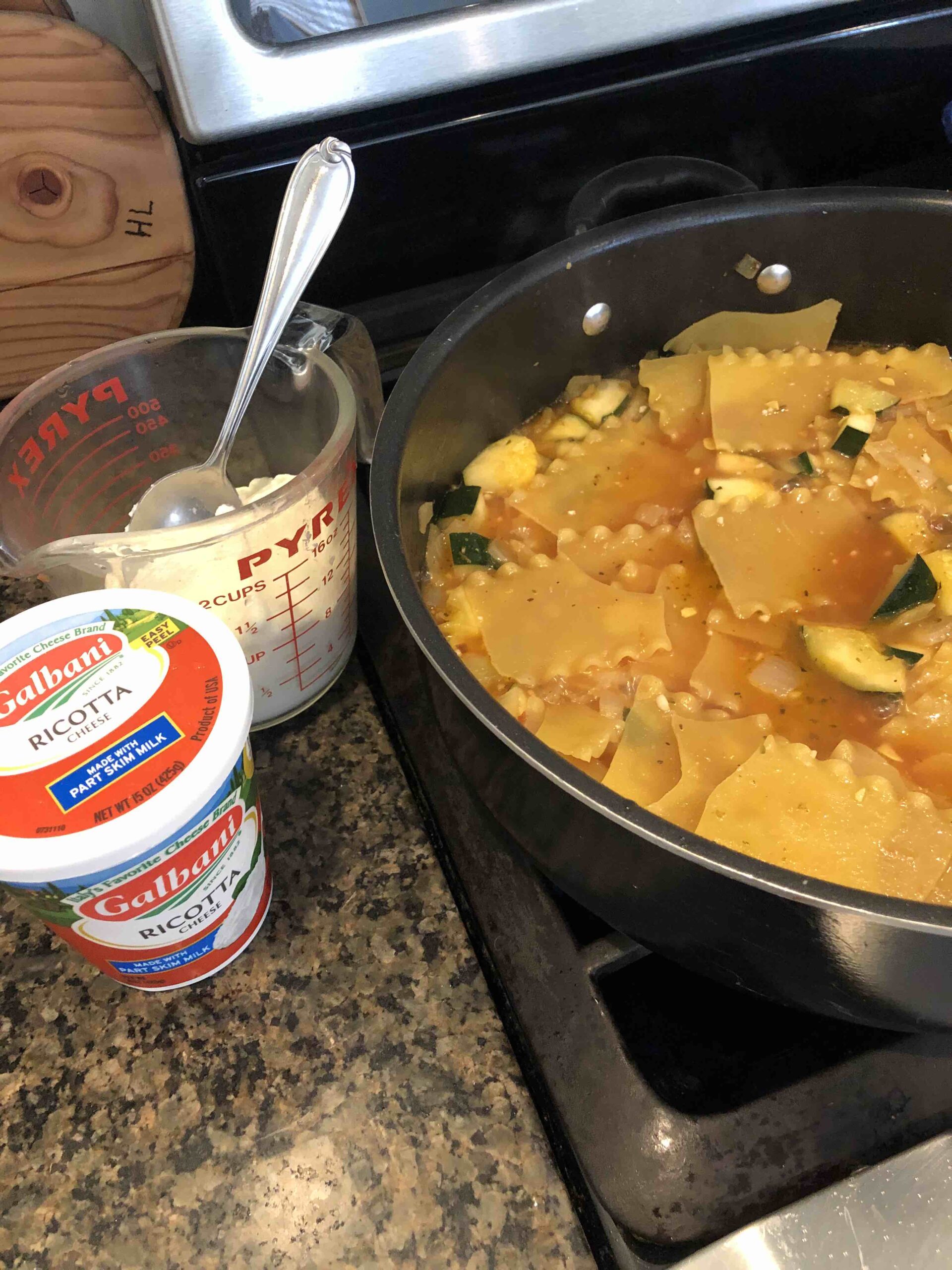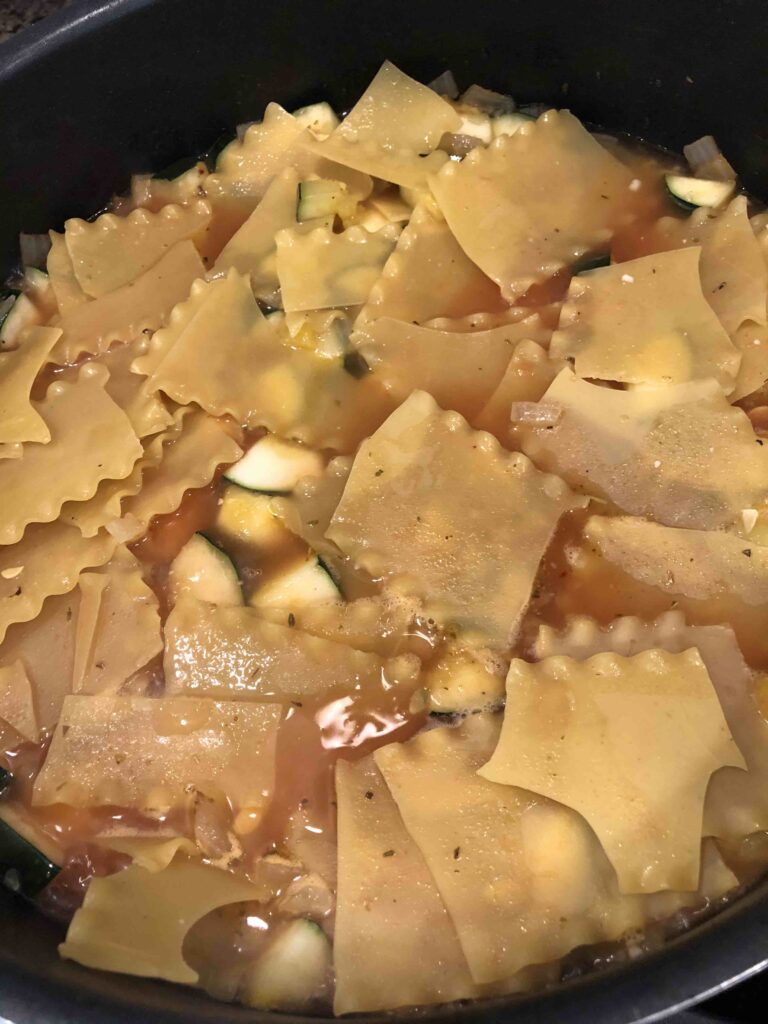 Once it has been heated through you can add dollops of the rest of the ricotta cheese and serve.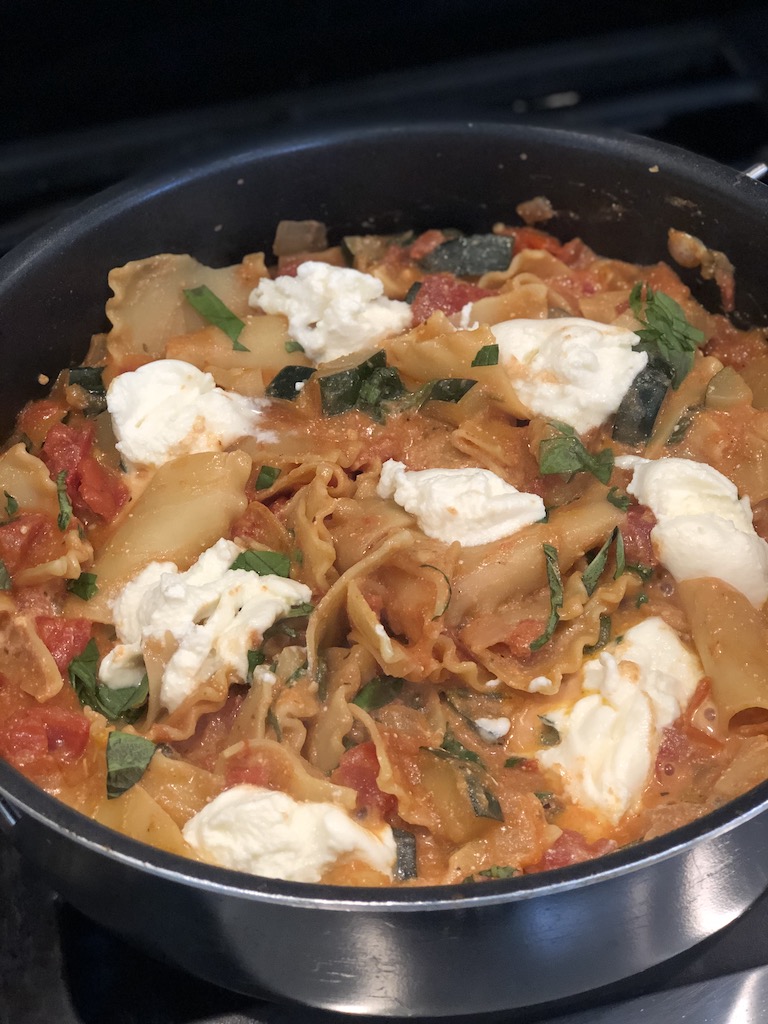 Leave me a comment and let me know if you try this Skillet Summer Vegetable Lasagna
Pin Recipe for later