Today on Fashion Friday I am sharing my fitted black jacket with gold buttons. It is a great piece to have in your wardrobe. It can be dressed up or dressed down.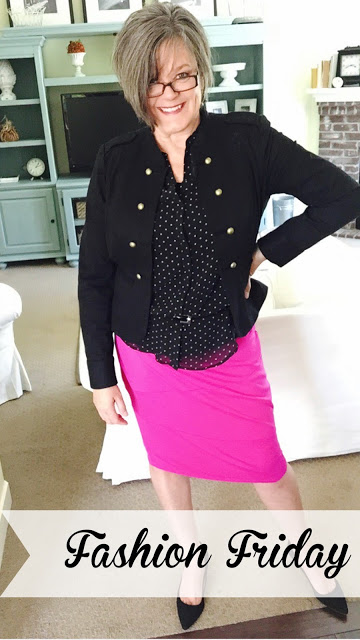 A couple of Sunday's ago I put together this outfit…I call this jacket my "St. Peppers Lonely Heart Club Band Jacket" (The beatles era for those of you who don't know) 😉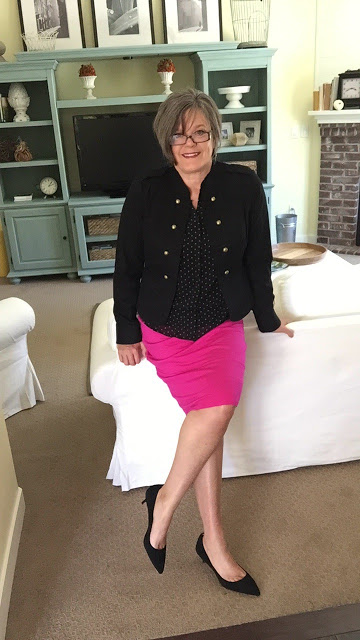 I have had this jacket for a few years now and it is a staple in my wardrobe. I love the fit, the round gold buttons, the detailing on the shoulders and the mandarin color.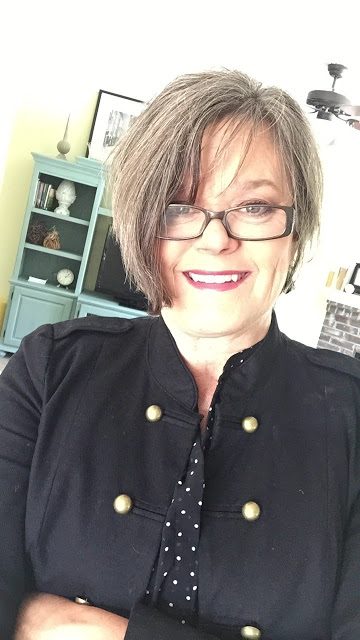 Even the back has great detailing too! I like how it cinches in the back and gives the illusion that I have a waist! I think wearing a dark jacket and color on the lower half of me works best to draw your attention down instead up where my very wide shoulders are. This is such a great jacket…I don't remember where I bought it..(I think TJMaxx) I am wearing my black and white polka dot silkly blouse and a stretchy pink pencil skirt.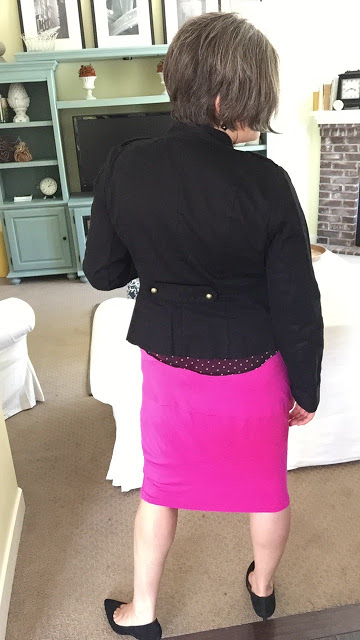 Because of the strong button detailing I chose not to wear a necklace with this outfit instead I am wearing black earrings but I don't think you can see them in any of the pics. The buttons also draw your eye down instead of across which really helps if you are short waisted like I am. One other tip…the blouse was too long as usual so I used a skinny black belt to blouson the blouse a little bit and pull it up.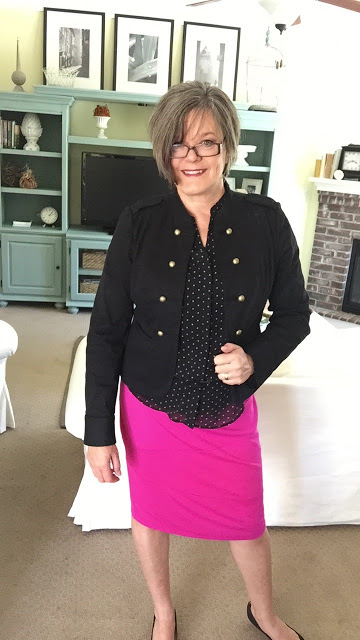 If you like this Fashion Friday post you will love how I style my black jacket with a Maxi skirt in this post
Shop This Post