This week I am sharing how to style black and white jeans and a white blouse. Today I am showing how to kick it up a notch with a long plaid sweater.
It is so fun to go into my closet and choose some basic black and white clothes and figure out ways to style them.
Fashion has been fun for me for as long as I can remember. When I was a teen I wanted to become a model and took some modeling courses and did a little bit. Nothing big by any stretch of the imagination but it was fun. Now that I am in my 60's I am doing fashion here on the blog!
Thank you for your sweet comments as I share my fashion tid bits.
Kick up black jeans and white blouse with a long sweater
Black and white is always a mainstay in my wardrobe but I like to add some color to these outfits. I might just add a colorful scarf, or a cute pair of flats in a bright color or today a plaid sweater jacket.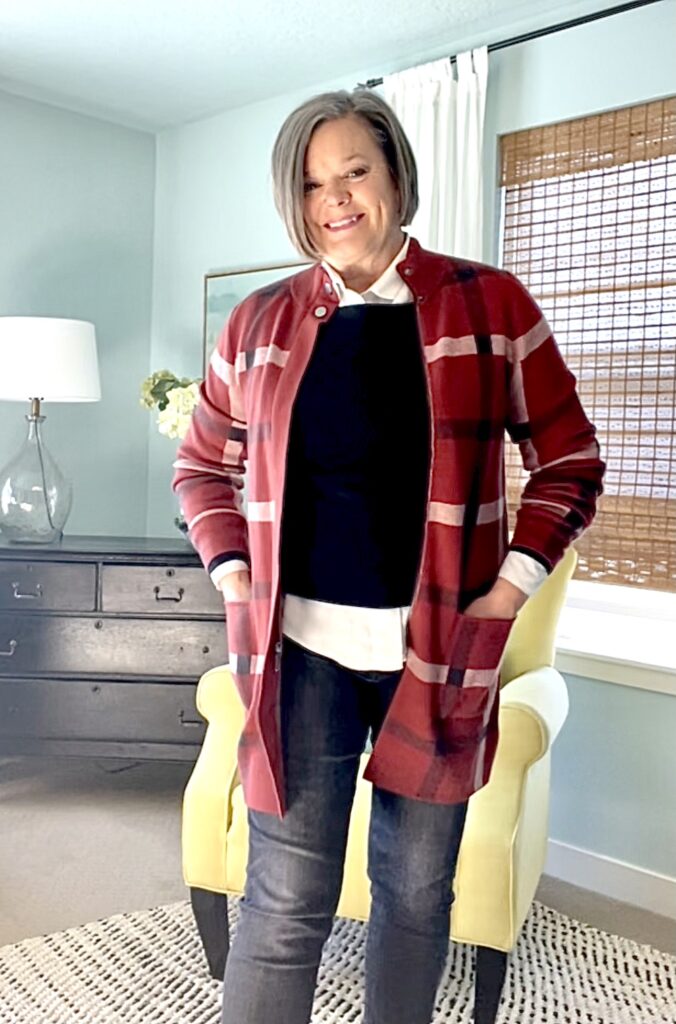 The style of longer sweaters and coats are so flattering on everyone!
They create a long slim line and who doesn't love that!
Plaid is such a favorite pattern especially for fall and winter and I am in love with this plaid sweater. I bought it at TJMaxx but it doesn't show up online. This is a very similar one that looks fabulous.
Tan suede booties
I chose my Jcrew tan suede booties that I bought last year to go with this sweater. I found mulitiple pairs for sale on Poshmark. If anyone is interested.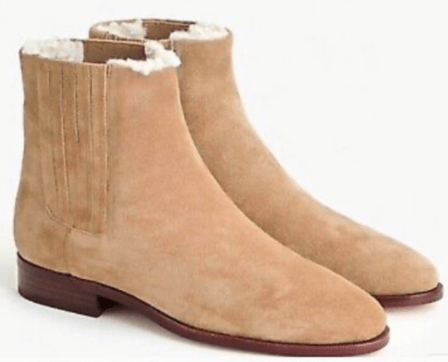 The fall colors of the sweater seem to lend it better to the tan color.
What do you think? Here is a pair of tan suede booties with two zippers on the side from Nordstrom Rack.
Do you like the tan with the black jeans or do you like it better with black suede booties like I wore here?
Black and white kicking it up a notch
Just by adding a long silver necklace also kicks the outfit up a notch.
I of course cannot remember where I got this necklace but actually I think it was a gift.
Here is a similar looking necklace From JC Penney's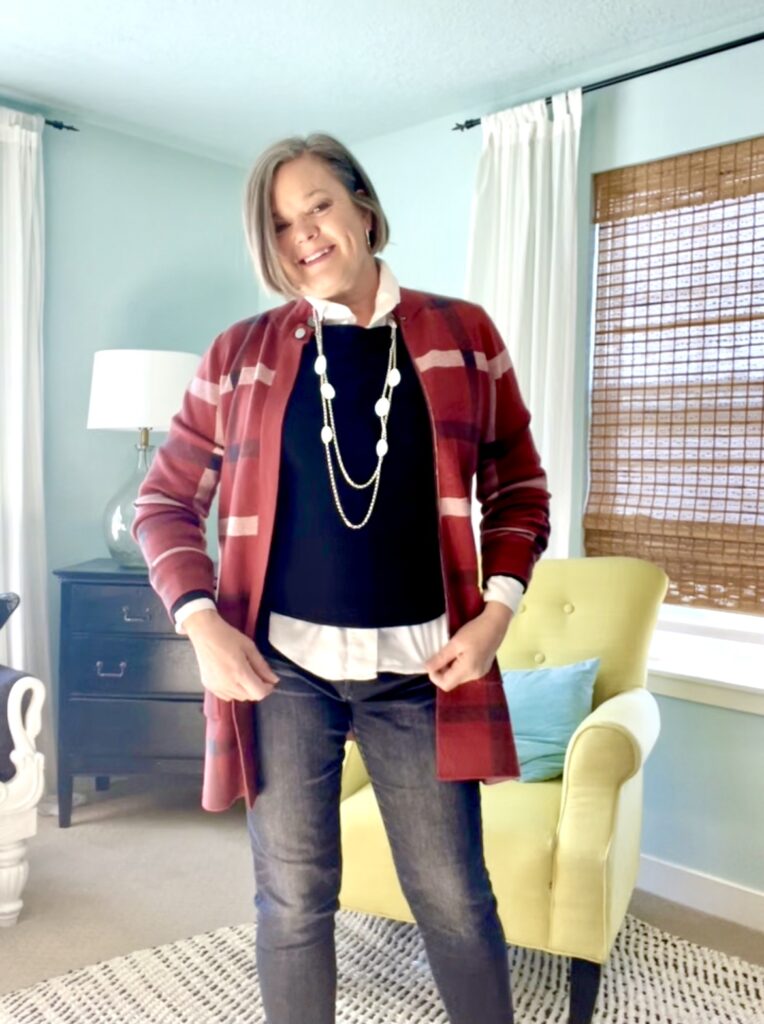 Fashion does not have to cost a fortune to look cute.
Over the years I have learned to buy what looks and feels good on.
How it makes you feel when you have the outfit on is the most important part.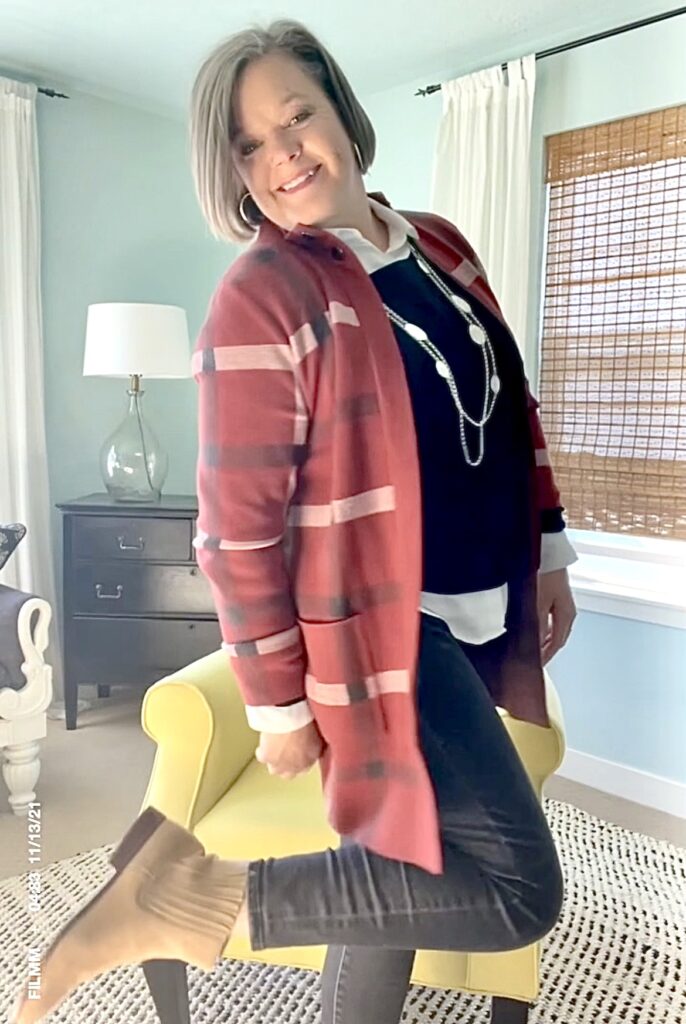 Making do with what what you have and figuring out ways to where your clothes more often in different combinations is so fun to do!
Shop My Fashion Finds