Hello friends! I am sharing my best striped shirt and jean outfit and how you can get two different looks from it.
As you know I share outfits that by me sharing my outfits that hopefully it will help women my age and with my fashion issues.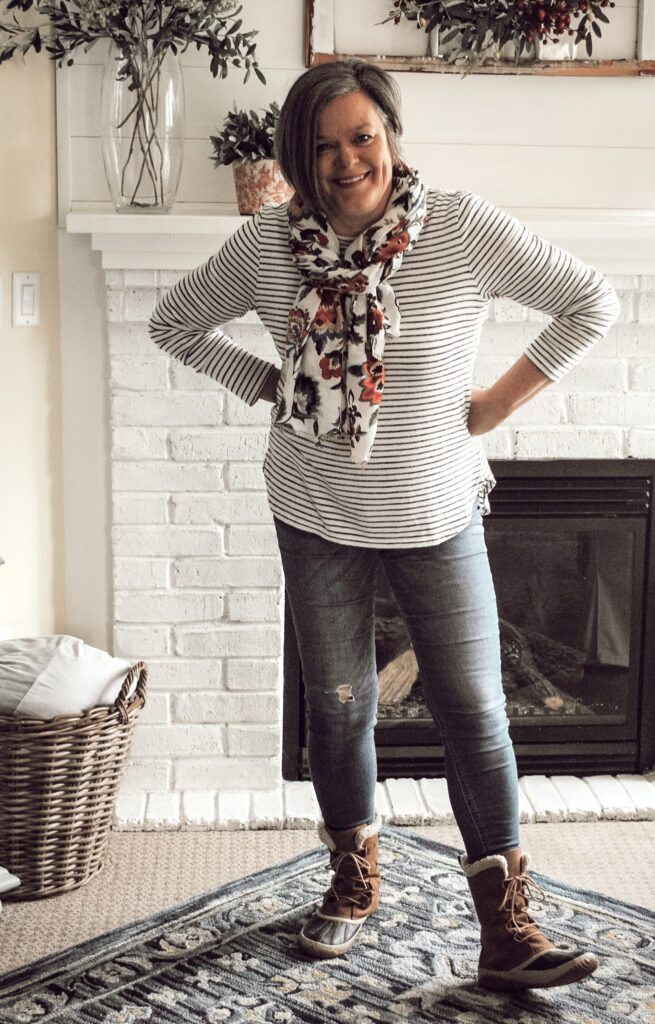 Stripes on short waists
I am short waisted and I am always on the look out for clothing items that will help to elongate my short torso and wide shoulders. Horizontal stripes are usually not very friendly for my body type.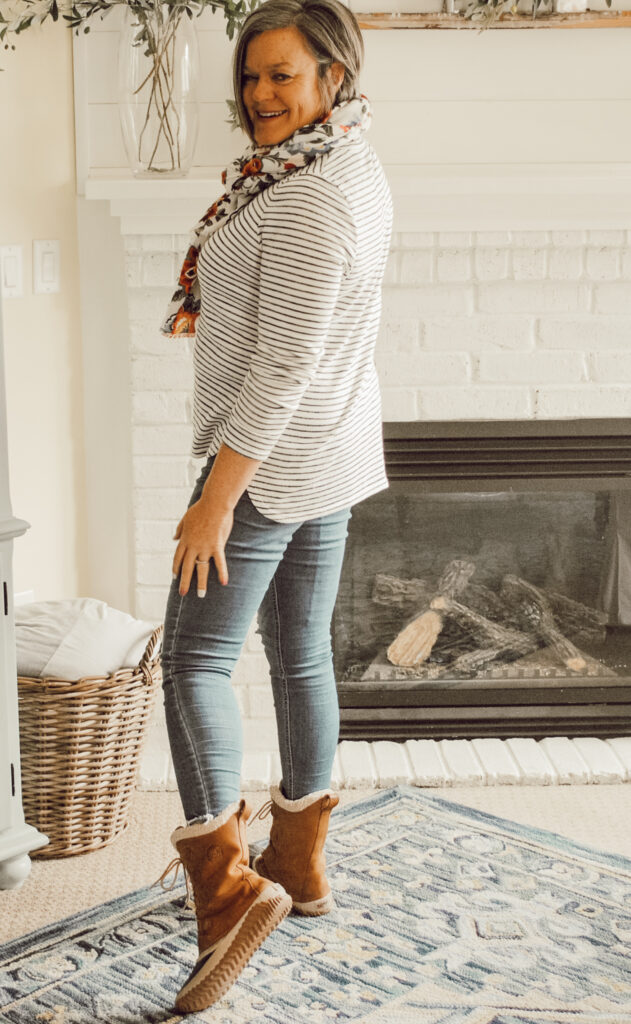 Wearing stripes on my lower half like I do in this red and white large striped skirt works for me but normally not on my top half.
There are two keys to wearing this type of shirt.
The fact that the stripes are skinny. Always more flattering don't you agree?
and
2. Notice the bottom shape of this shirt? It is longer in the front and higher up on the sides. Yeah!! That is perfect for my short waist. It creates the illusion of a longer torso!
Adding a scarf to the striped shirt
Another way of adding length to my short torso is wearing a scarf! By adding the scarf and it not only draws the eye up to my face but also down as I let the tails hang down.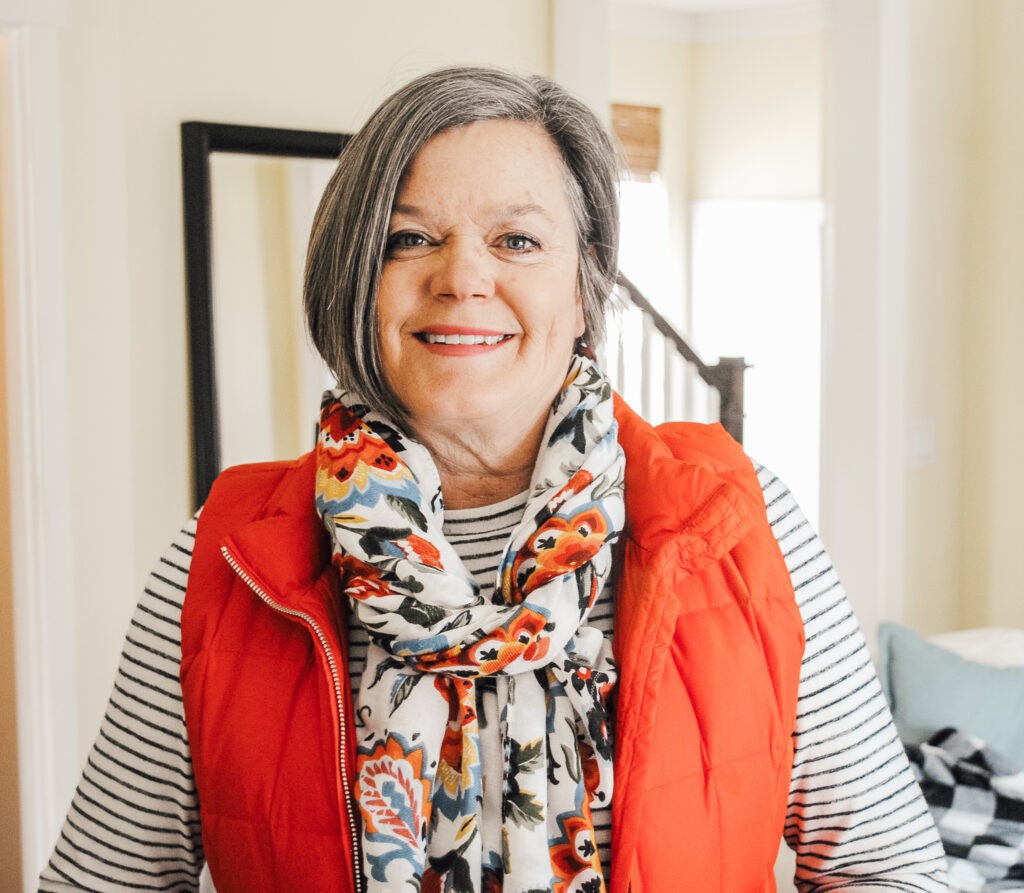 All the women in our family wear a lot of scarves in the fall and the winter.
You can see my mom, sister, daughters all in scarves when we went on our girls trip to California in February a couple of years ago.
It kept us warm and added color and texture to our outfits.
Here are 5 more casual outfits with scarves that I put together.
Add red vest to striped shirt jean outfit

To add another layer to this outfit, I threw on my red puffy vest. By keeping the vest open the lines of the zipper also help to add vertical lines to my torso.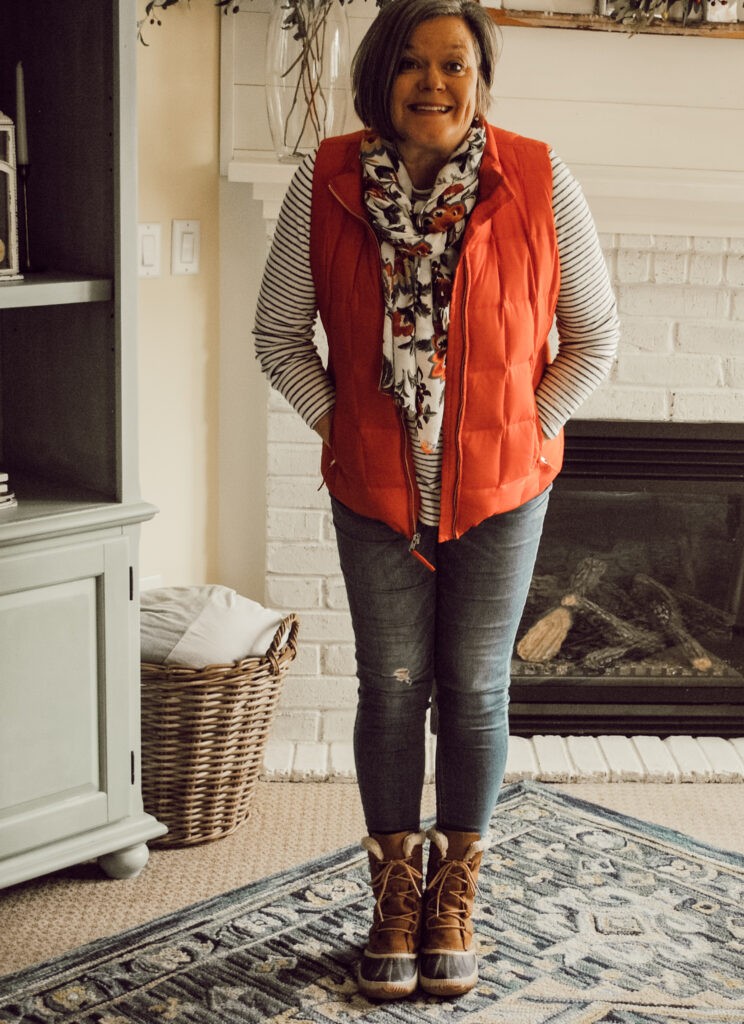 I have a few outfits where I have layered on a vest for a fun look.
Here is one with my black vest and one with my green vest.
The bright pop of color just makes me happy!
Denim jeans
These are some of my favorite button up distressed jeans. They just have one distressed area on the knee.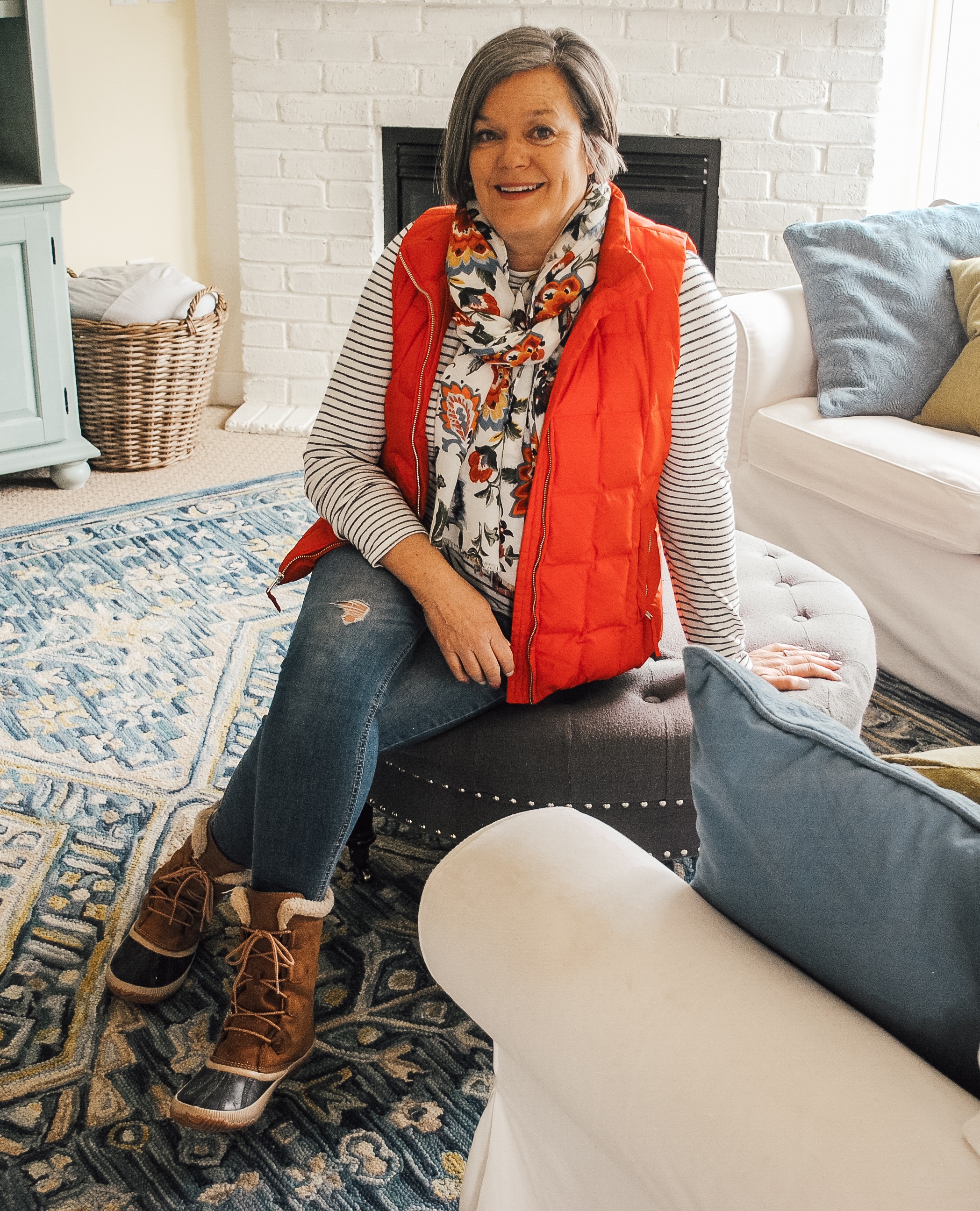 If you have followed me on my fashion journey you know that I am not a fan of the huge ripped jeans.
I like just a touch of it 🙂
Winter Snow Boots
These Sorell snow boots are fab! I have had them for a couple of years now and they are super comfortable, warm, comfy and they look so darn cute!
Wearing them with my plaid tartan pants here is also a fun look.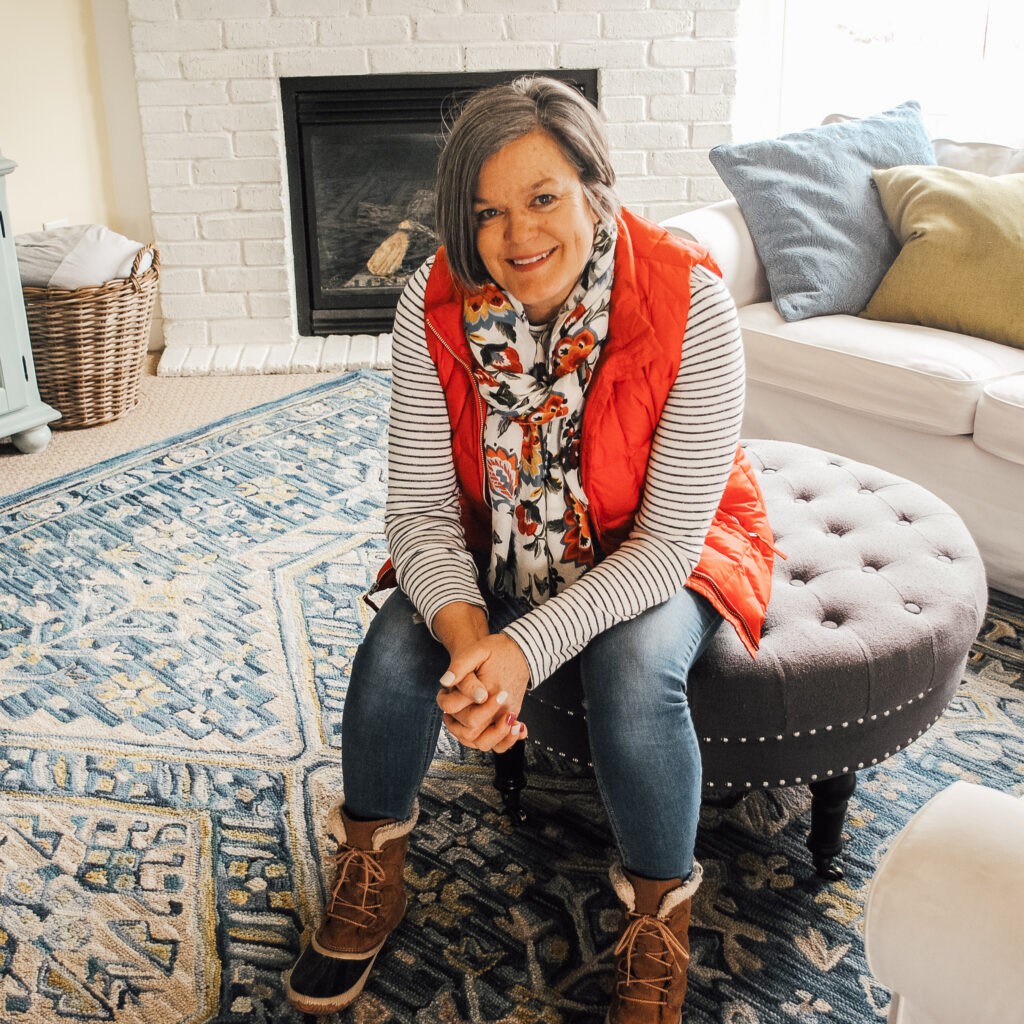 I wear them on my walks around the snowy lake too!
Other Fashion Posts
Shop Similar Fashions Here