Since traveling so much through Italy during the warmer months, I have realized the importance of bringing a light and easy traveling outfit. 
The outfit not only needs to be light and easy but also easy to pack so as to not take up so much room in the suitcase. Linen is a great option because it's very breathable, looks great even with wrinkles in it.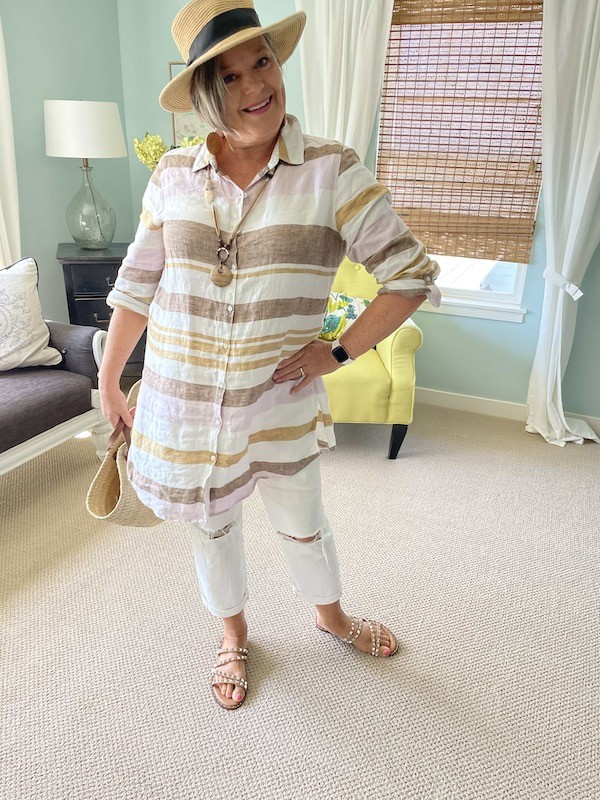 We travel with this portable steamer and once the clothing item is out of suitcase you can steam the wrinkles out within minutes. Just make sure you have the right plug adapter. I travel with this European plug adapter that has multiple ports all in one. 
Striped linen tunic perfect for light and easy traveling outfit
I bought this linen tunic couple of years ago at TJ Maxx. It has buttons all down the front and it has roll up sleeves with a button. The long length is very flattering for short waisted people like myself. It always looks great no matter what you wear with it.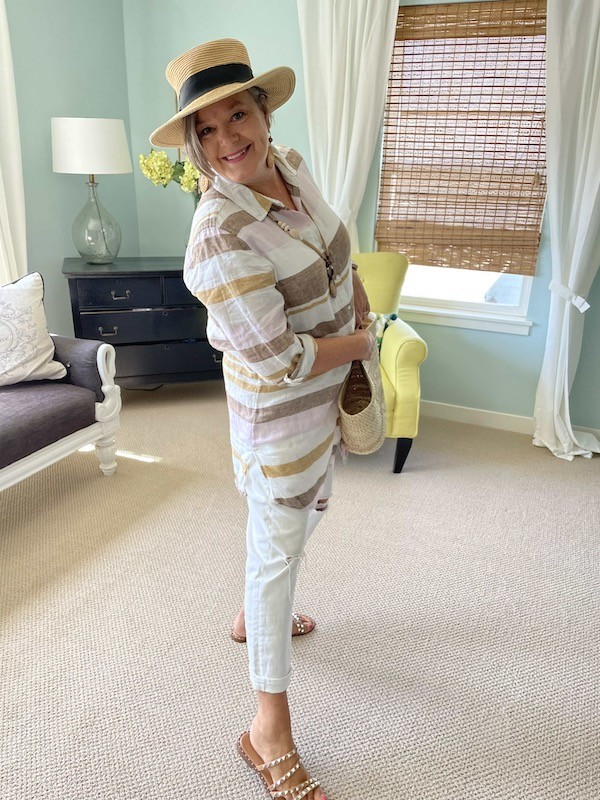 A top like this is perfect to use as a swimsuit cover up too! Maximizing what you pack helps when you only use a carry on suitcase.
White jeans
This type of linen top looks great with white ripped jeans. These jeans have a very casual resort look. White ripped denim jeans are comfortable worn all day when strolling around Italy.
The white reflects the heat from the sun and the airy rips allow for circulation.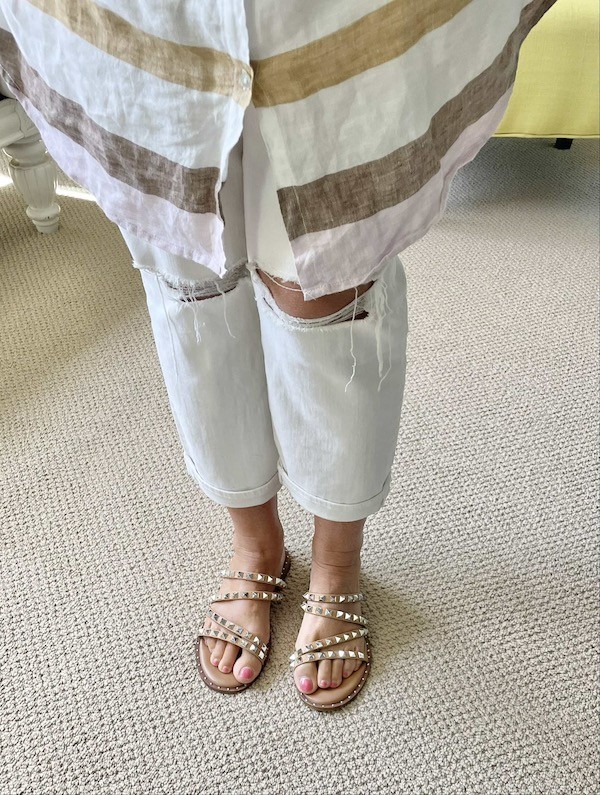 I have worn this linen top over skinny blue denim jeans and white sneakers for another casual travel look.
Denim jacket
Another must have when you're packing light and airy traveling outfits is a denim jacket.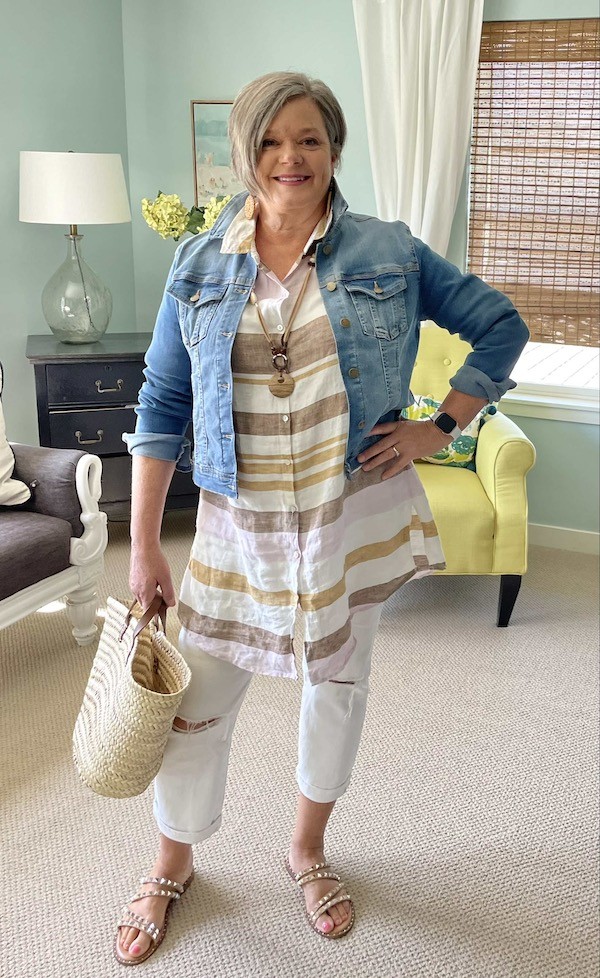 It comes in handy when there's a cool evening or when you're sitting on an airplane and it gets a little chilly.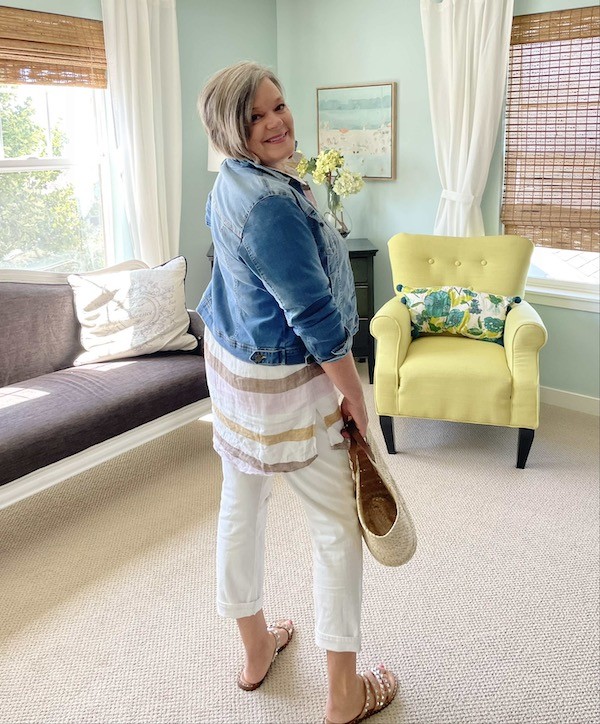 Denim jackets can be wadded up and put in your backpack or worn tied around your waist. It doesn't wrinkle much so it's the perfect lightweight jacket to bring on any travel adventure.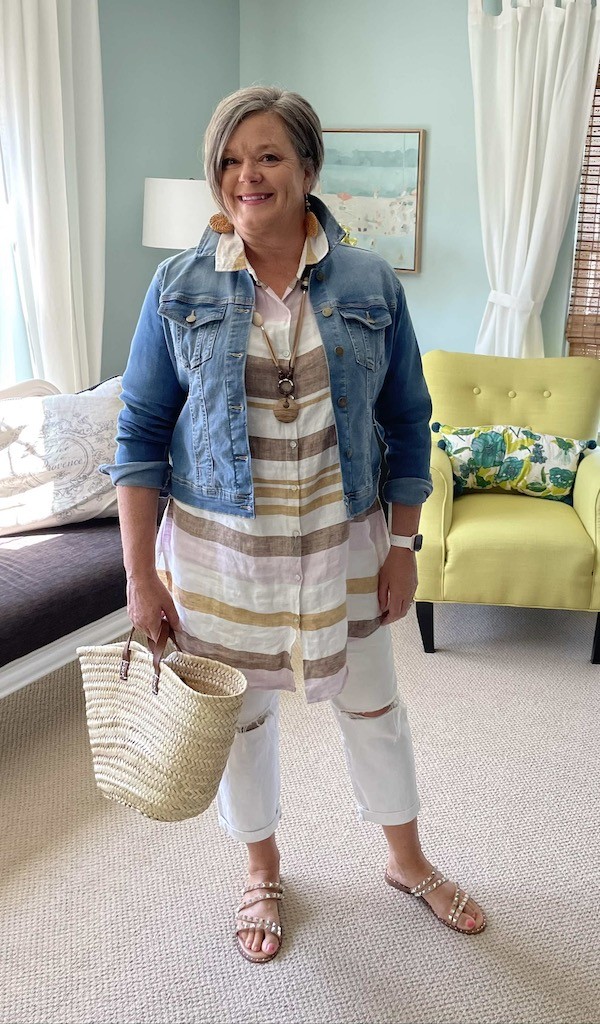 Simple jewelry
After traveling so many times to Italy I have found it is better to bring one small bag of jewelry. Three pairs of earrings and one statement necklace. If I bring any more than that, I never seem to wear them.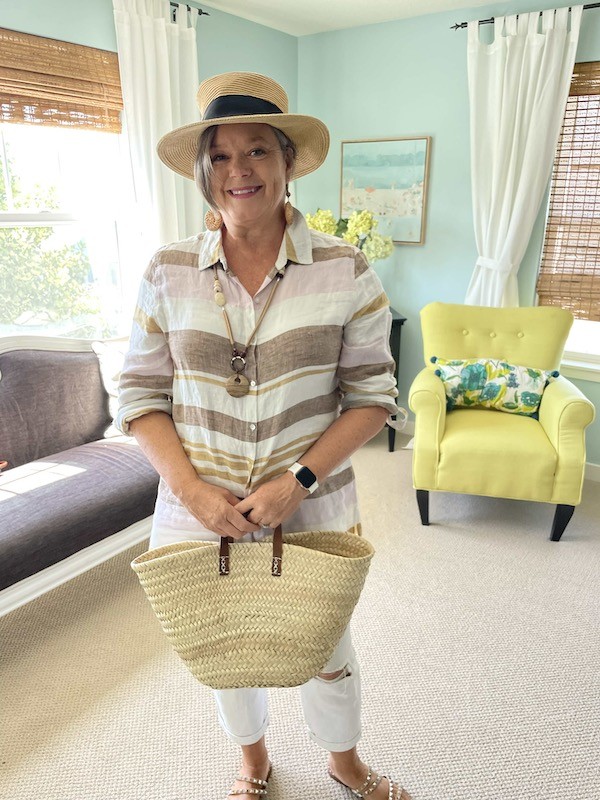 Straw hat and straw bag
I always bring a straw hat with me and either wear it on the plane or pack it in the suitcase. It's great for when you're walking around in the sun or going to the beach. Plus it's great to cover up a bad hair day especially when you've had a long flight.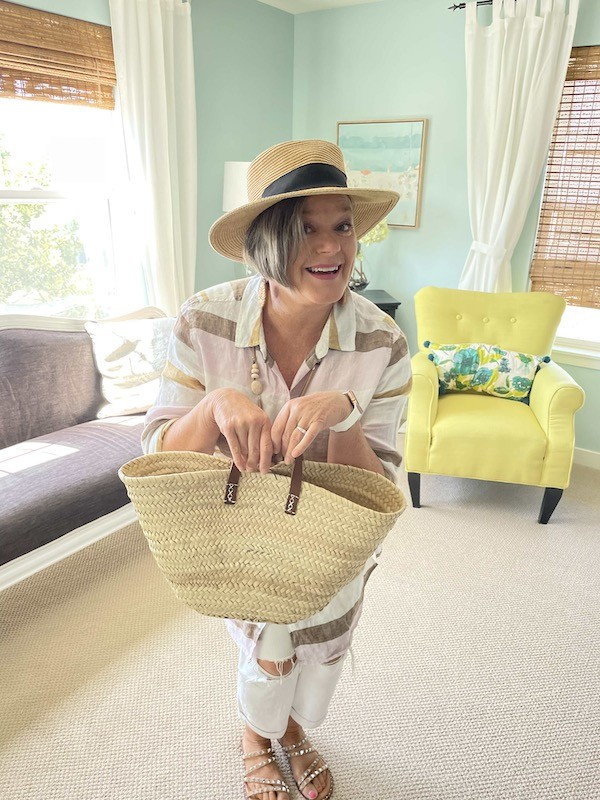 I bought this adorable straw bag from a street vendor when we were traveling through Sicily, Italy. It was handmade from the man who sold it to me. It the perfect bag to bring to the beach, to the open air markets and shopping because it can hold a lot and yet the purse it lightweight and easy to carry.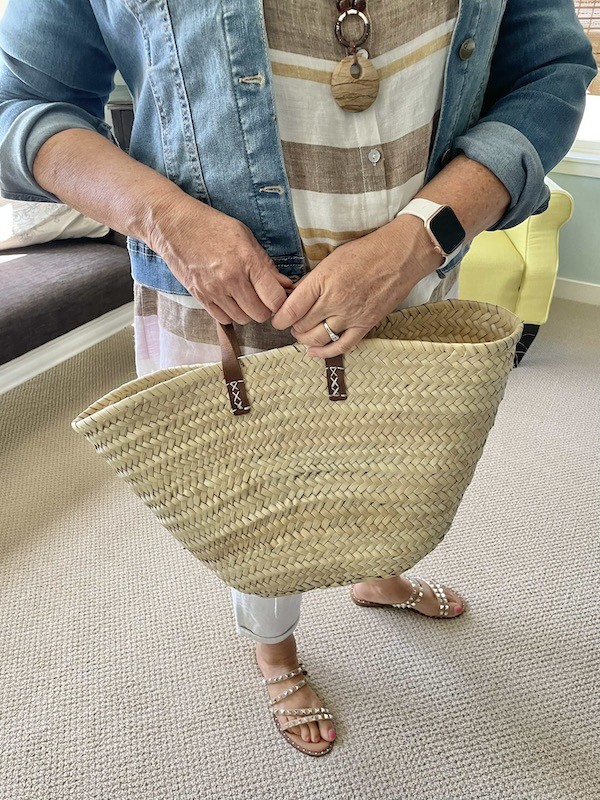 Flat sandals
I love these riveted flat sandals that I bought 2 years ago at Nordstrom rack. Comfy and yet look elegant! Big win for me! They look great with pants, jeans, skirts and dresses. They work great for going out to dinner as they do around the pool!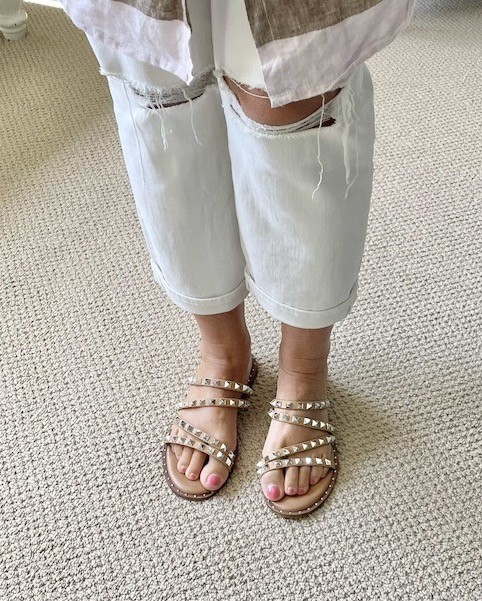 For sure pack yourself some very comfortable white sneakers. I love my white adidas sneakers.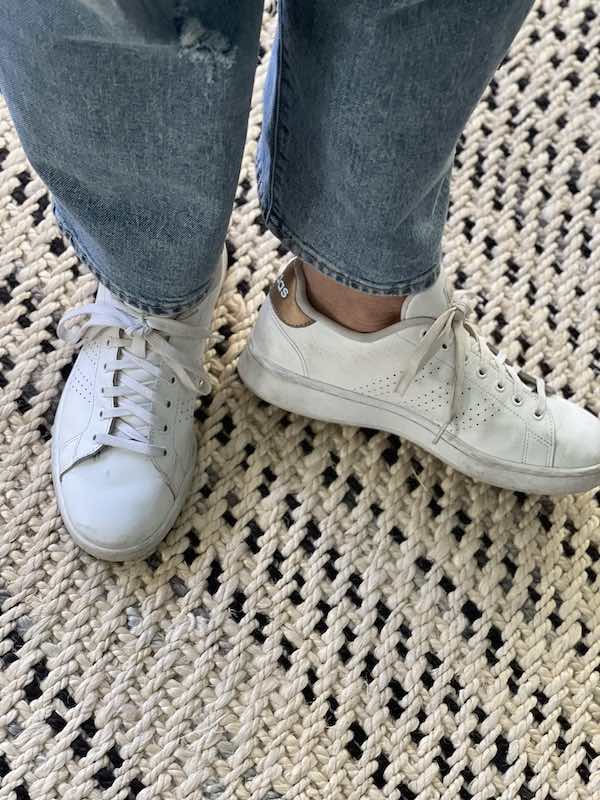 These are my second pair! When you walk over 12,000 steps a day in Italy on most days you gotta have good support. 
More Karins Kottage Outfits
Shop