Hello friends! Welcome to Centerpiece Wednesday Linky Party #223. This is the place to get inspiration for DIY projects, Craft ideas, Recipes, tablescapes and really just about everything to make your house a home.
I love finding cool and amazing ideas to implement in my home without breaking the bank.
I know you will enjoy these posts I am highlighting from last weeks linky party.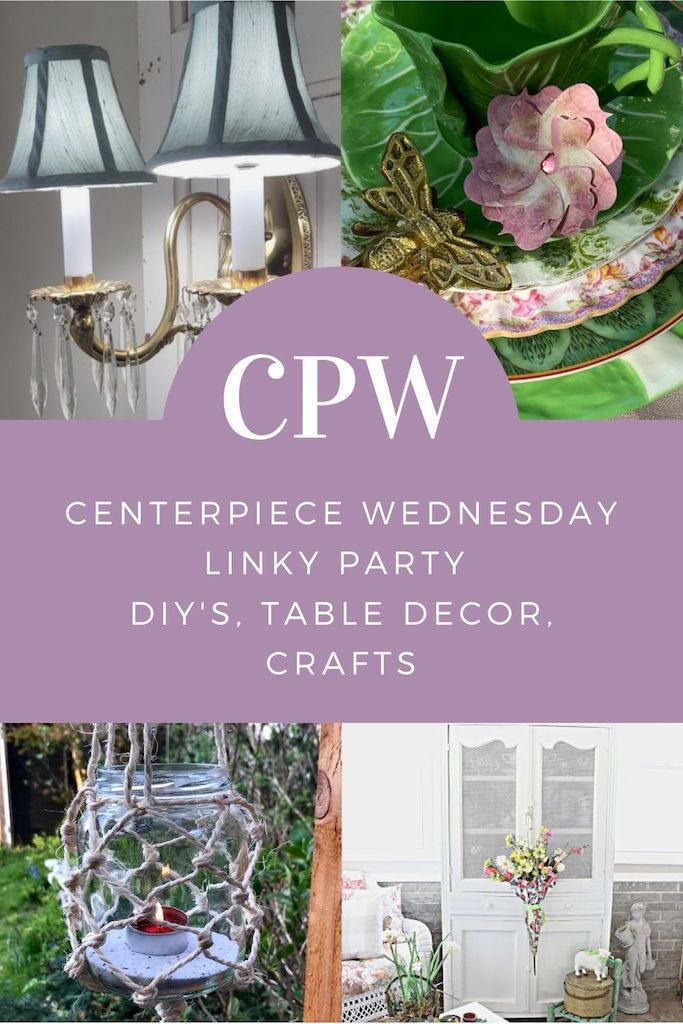 Karins Kottage Happenings
I am back from our trip to Italy! WOW is all I have to say…it was the most amazing experience being there during Covid. It felt like we had Italy all to ourselves because of no tourists.
We were able to go there for business. If you are new here you can read all about our Italian Palace that we bought and are renovating here.
You can read about our crazy day of travel Day one of our trip here. A tornado was involved!!
and Day two when we got to tour the Palazzo and see the renovation in progress here.
Plus you won't believe all the things we did and saw in one day!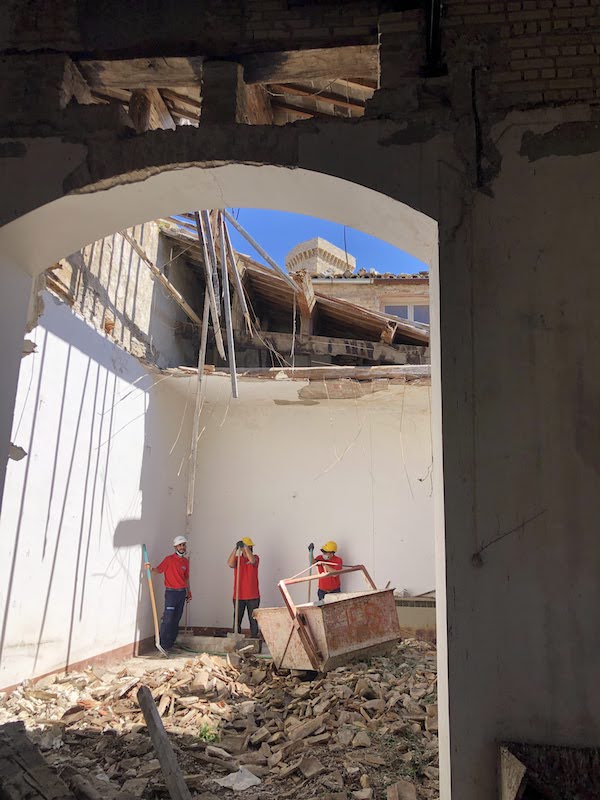 On to Centerpiece Wednesday Linky Party highlights
Macrame garden lights
I for one and ready for Summer! This Macrame garden light that Howling Liz shares on her porch is awesome! I haven't done macrame since I was a kid but I think I might try this out.
The actual tutorial is from A wonderful thought.
I think they would look great hanging from trees in my backyard at my next outdoor dinner party.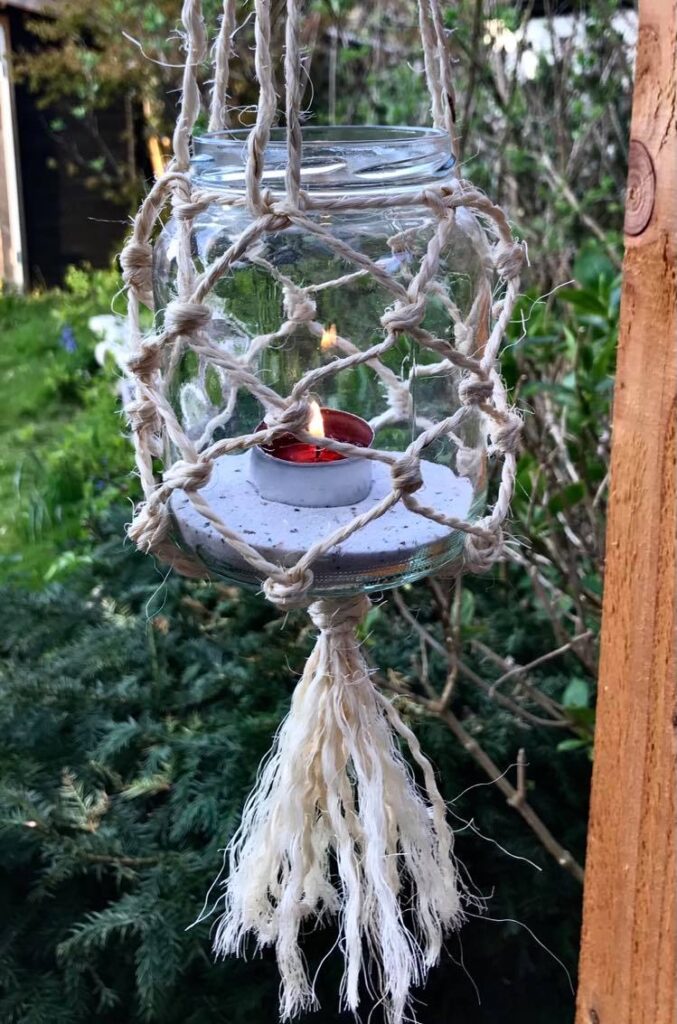 Antique sconces
How about this brilliant idea from A Loverly Life! These are antique sconces that she attached to a paneled door!
What a great way to add light and architectural interest to a room and not make a hole in the wall! You need to see the whole room.
I am totally sending this idea to my family because we are always looking for ways to add light and architectural treatments to plain walls.
We have added shiplap to a few rooms in our house. Here in the basement you can see where we added vertical ship lap. Here you can see the kitchen nook after we added horizontal shiplap to one wall.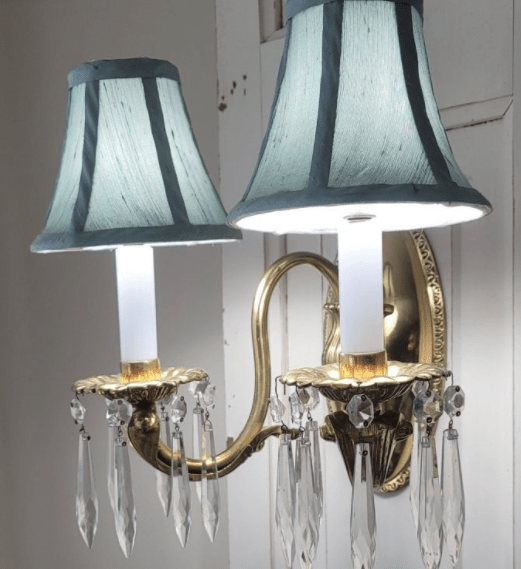 Spring Tablescape
Isn't this place setting from Hyacinth for the Souls extraordinary! Just look at the gorgeous stacked plates!
Just stunning!
You need to see the entire tablescape as well as the other ladies that linked up to Bee-utiful tablescapes. It is all the "buzz"!
Speaking of bees, my daughter and I did a "As sweet as honey bee" party for one of my granddaughters 1st birthday.
It turned out amazing in creams gold and black. You can see it here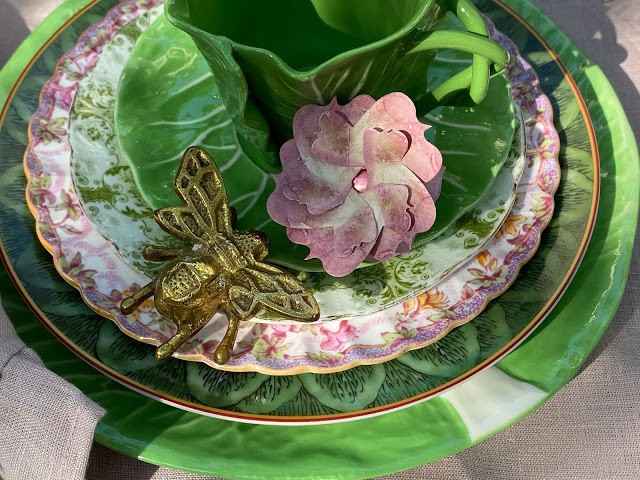 Styling Cabinets
Debra from On common ground is sharing how she styles cupboards and cabinets seasonly. I love how she styled this umbrella with flowers hanging off the cabinet.
Such a cute idea! Debra is sharing tons of fun holiday ideas on how to style it.
Enjoy the blog hop over there too!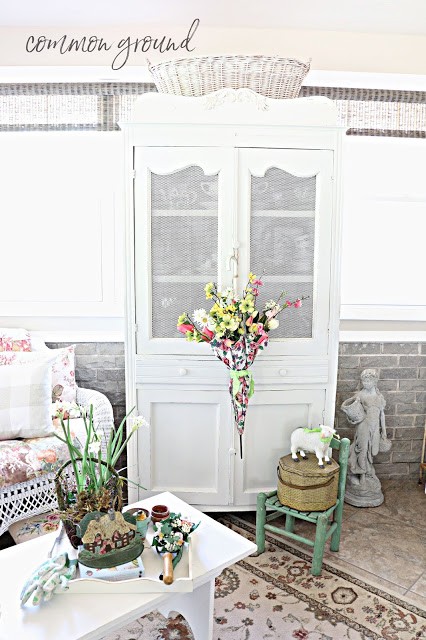 Shop

Centerpiece Wednesday Linky Party #223