Today is all about visiting Castles, Churches and learning to Cook in Italy. It has been absolutely amazing to be traveling in Italy during Covid.
I can't wait to share all about day 3 when we toured a church, had a cooking class and then enjoyed what we ate outside in an herb garden and ended with a reception in the garden of a castle!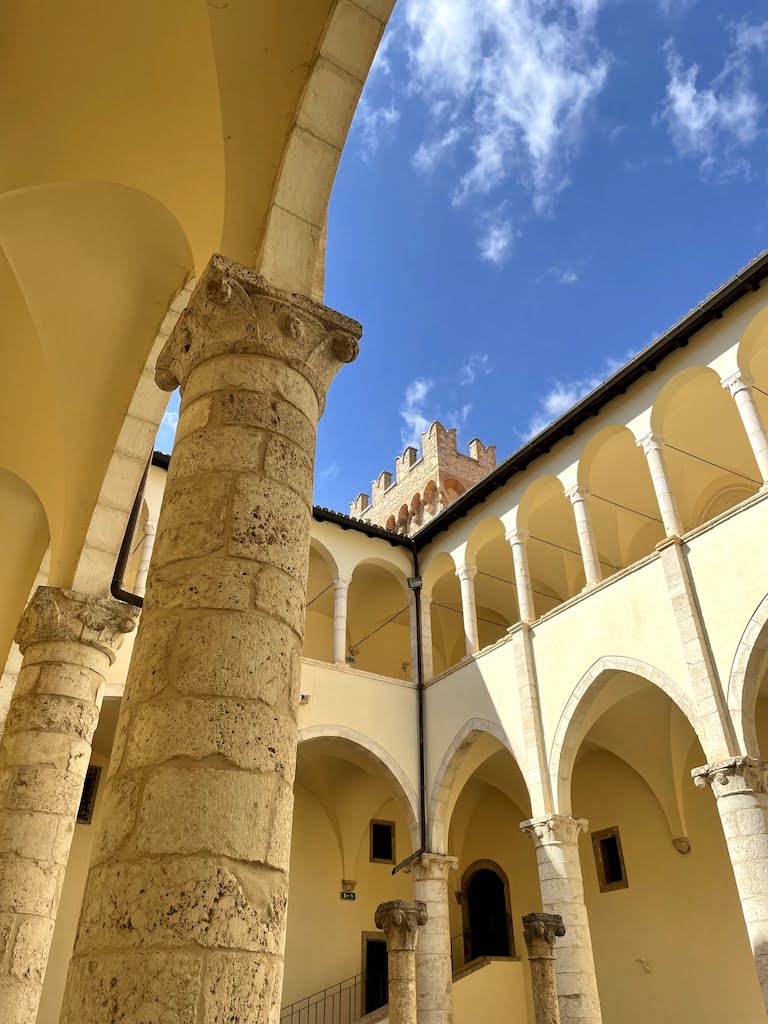 Morning walk in the olive orchard
Once again we started our day with a morning walk only this time it was through the olive orchard. Hundreds of beautiful olive trees line the way as we walked with our friends.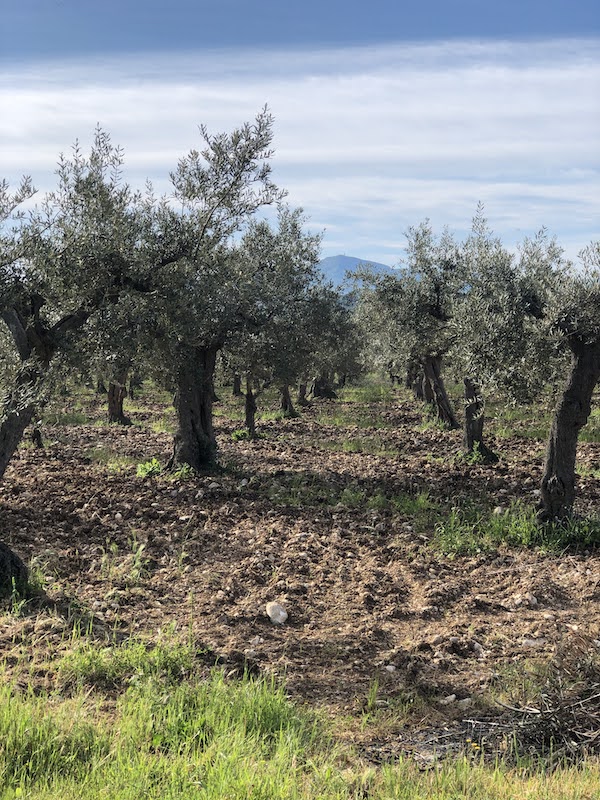 Can this be real? Am I in a movie? This is so real and breathtakingly beautiful.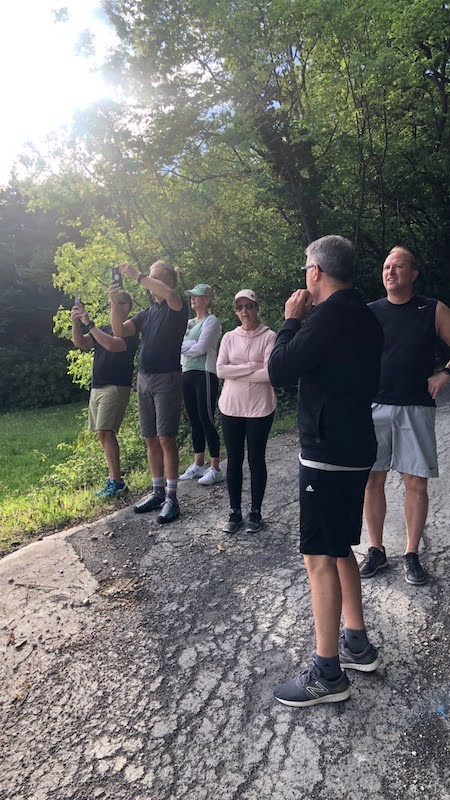 Just so gorgeous and green in the spring with wild flowers and views of the Majella mountains.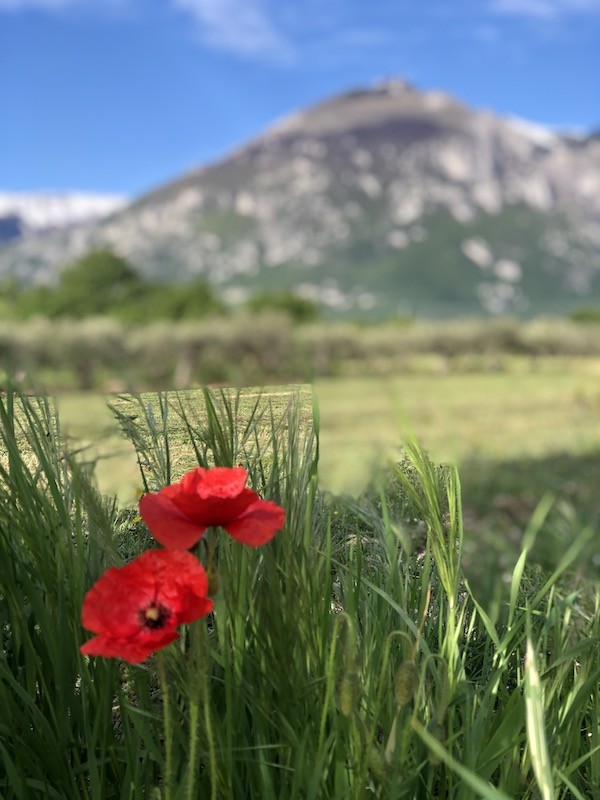 Red yellow and purple wild flowers are everywhere.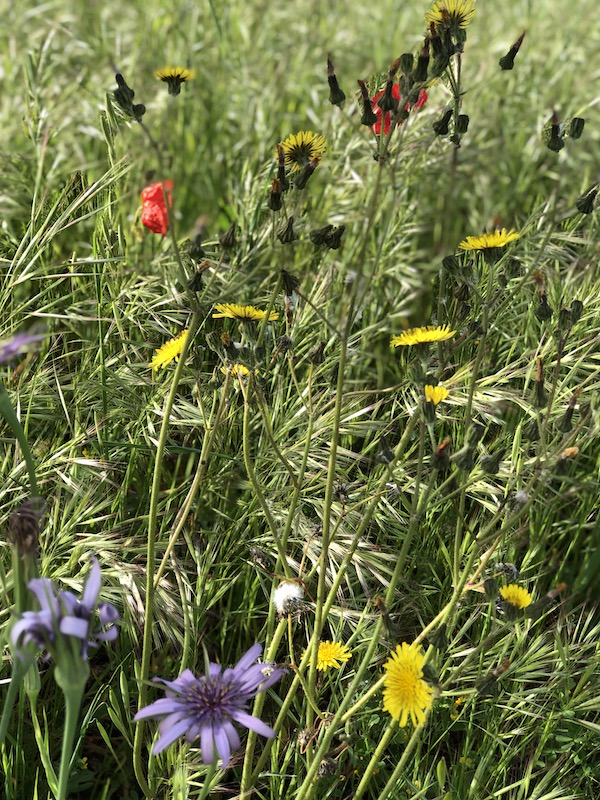 Open Air Market
After our morning walk we headed over to Casoli to check out the open air market.
They hold this open air market every Friday. There are tons of little vendors selling everything from fresh food, traditional fabric, clothes, shoes and kitchen items.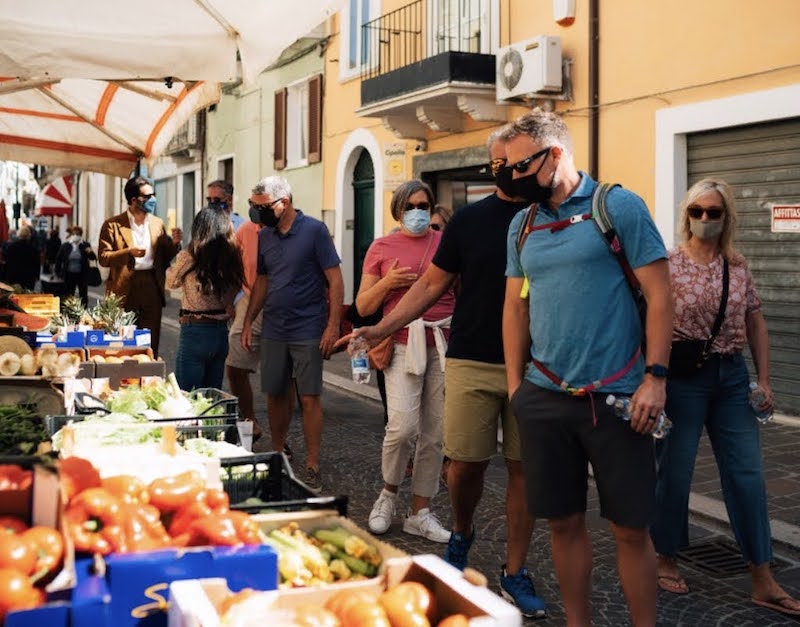 We also stopped to have some amazing thick hot chocolate and Italian pastries. SOOO YUMMY!
Learning to cook with Chef Franco
On this trip of visiting Castles, Churches and learning to Cook Italy today we learn how to make pasta.
One of my all time favorite things to do when we are in Italy is to have a cooking class!
Chef Franco is such a fabulous chef and really treats us to a fun pasta making class.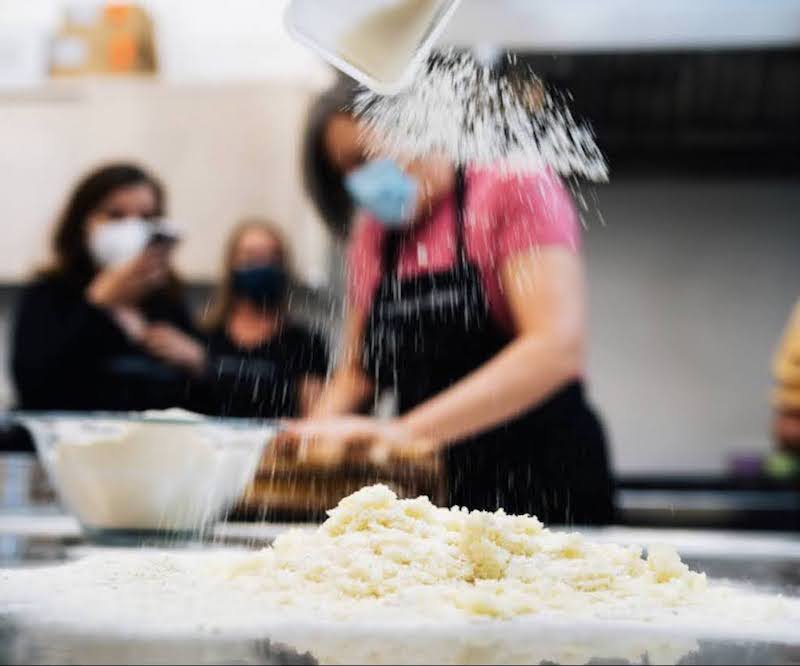 Our group was in heaven learning how to make homemade pasta! We made a few different types of pasta.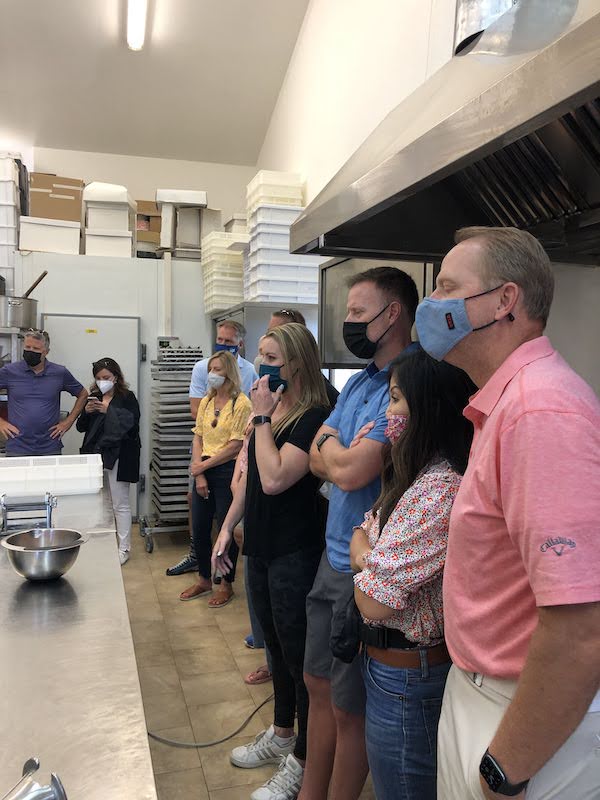 My hubby is making a particular pasta known in Abruzzo called chitarra (guitar) pasta.
You put it on this wooden block that has guitar strings and you roll it over the strings and it creates almost square strings of pasta.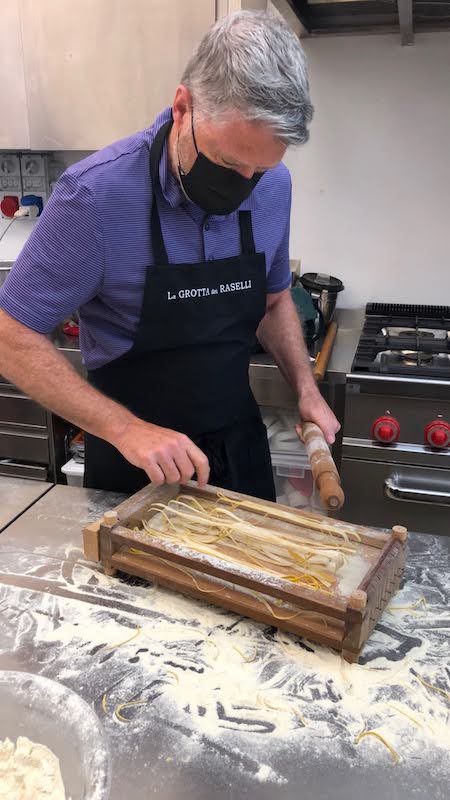 Can you tell which pile of pasta the chef did? haha Perfectly rolled into a pretty pile.
When we were there over a year ago, we made a pumpkin pasta. We also were able to meet chef Franco's wife and father.
It is so heartwarming to see chef Franco's family involved in the buisness.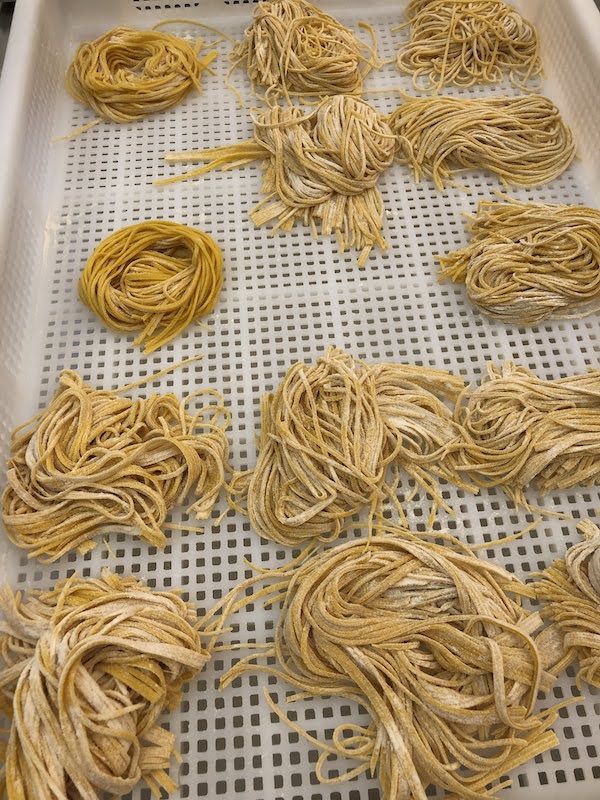 After our pasta making class we enjoyed an amazing lunch outside on the patio of La Grotta dei Raselli.
Isn't this exactly what you would imagine how eating in Italy would be?
Dreamy!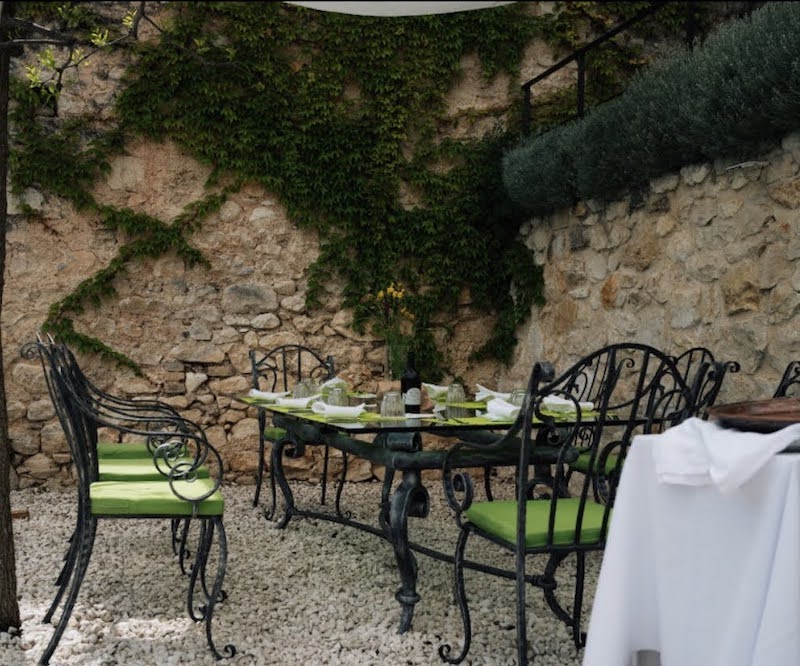 Chef Franco and his son went all out for our lunch! Look at our appetizer!
Carpacio with fresh slices of parmesean cheese, greens and pretty little flowers.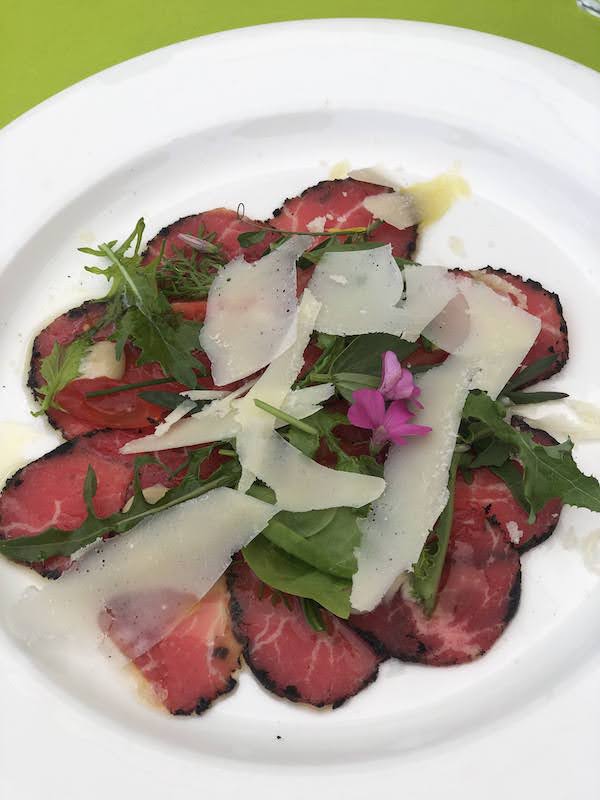 Of course we also got to eat the pasta we made! The guitar spaghetti and ravioli's!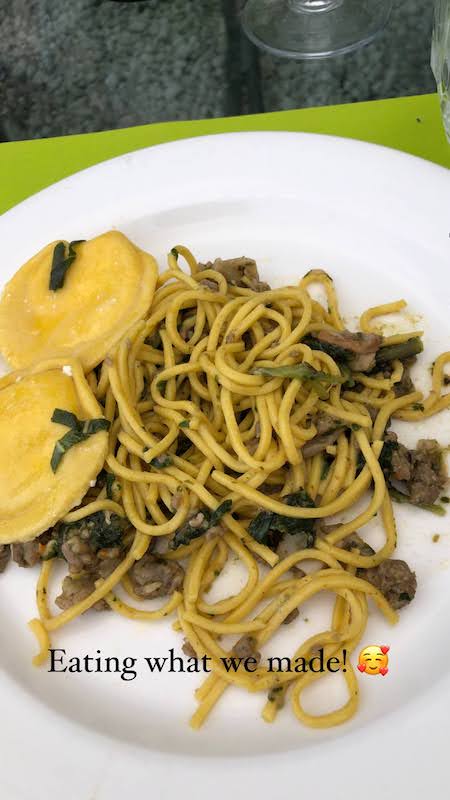 The main course was the amazing rolled pork drizzling with a yummy sauce.
Served with potatoes and spinach.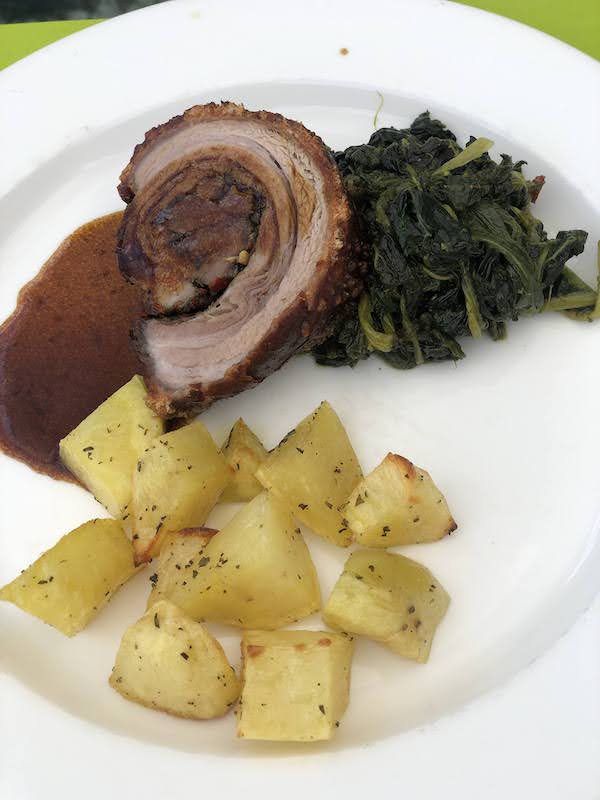 Visiting Castles and Churches in Guardiagrele
Next on visiting castles, cooking and churches in Italy tour- we headed to a town not far from Casoli called Guardiagrele, pronounced [ɡuardiaˈɡreːle].
Guardiagrele is the seat of the Maiella National Park, and was part of the club Borghi più belli d'Italia (The most beautiful village of Italy).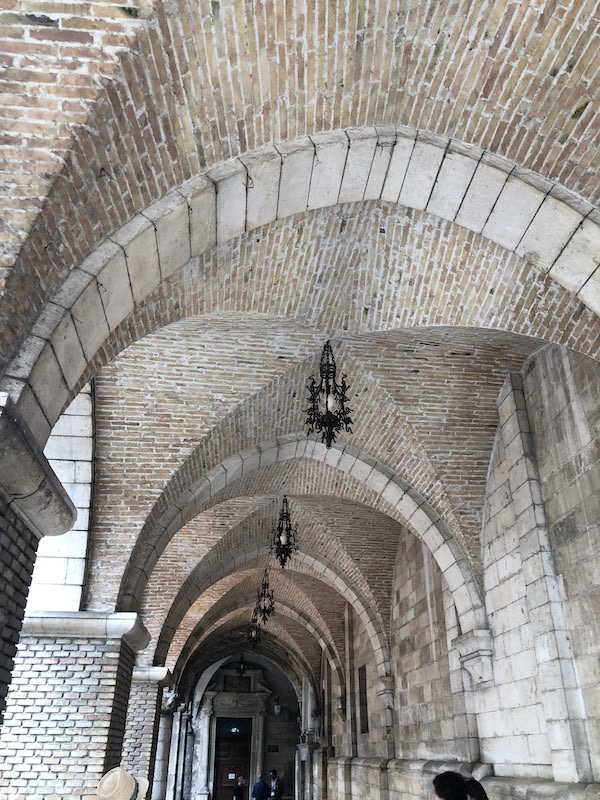 In the middle of Guardiagrele is a very large church called Santa Maria Maggiore.
Just look at the ceiling detail! In fact our friends Bimbi and Spencer recreated the blue and white diamond ceiling in one room of their Villa.
Spencer is an artist and will be doing a lot of Trompe L'Oiel paintings in our Palazzo!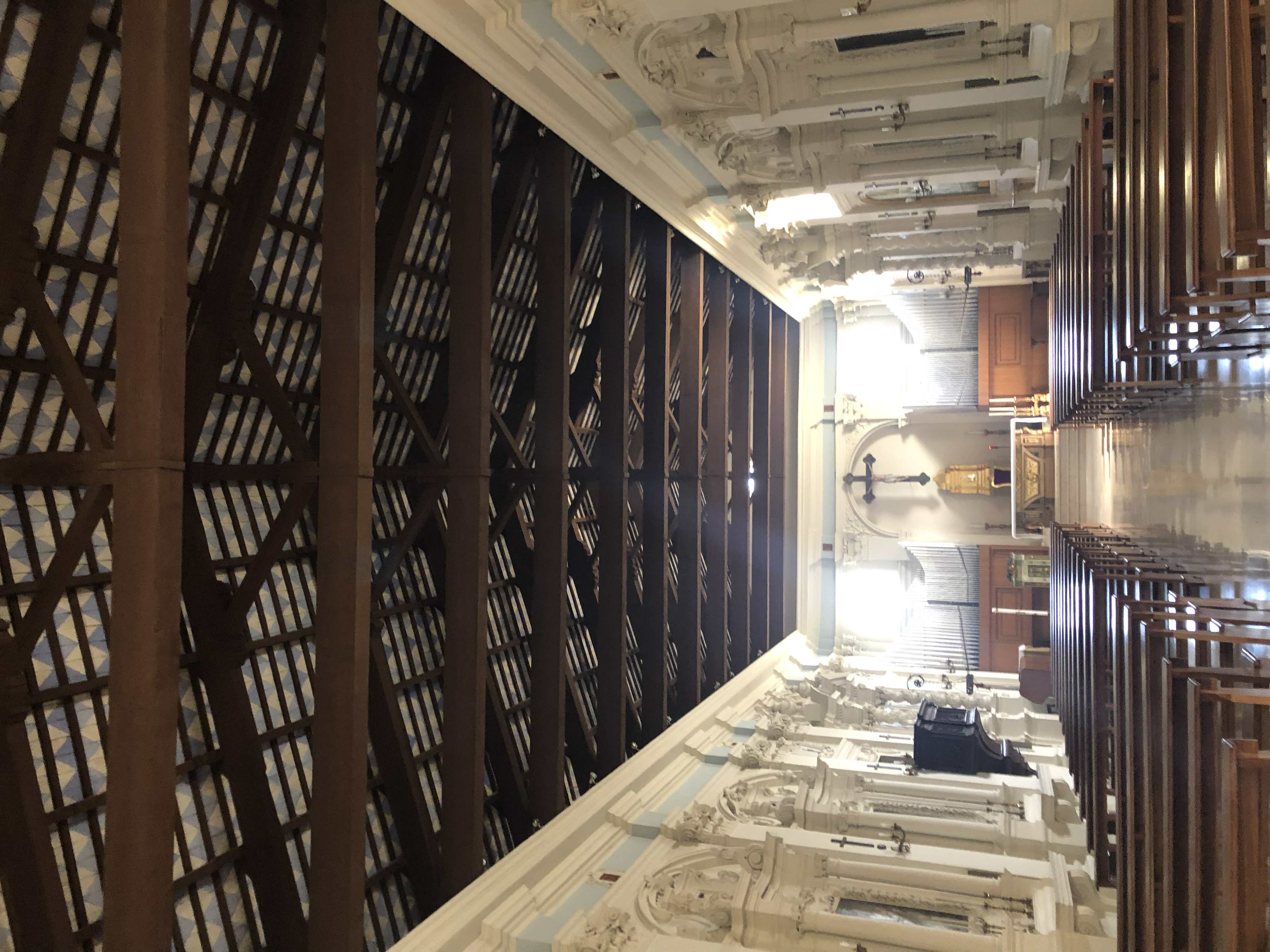 These artifacts that are in a basement area are hand carved wooden busts.
In the glass area of the busts are pieces of the skulls of Saints that were beheaded by the Romans. Kinda creepy but they did this to remember them.
This particular church was built around 700AD!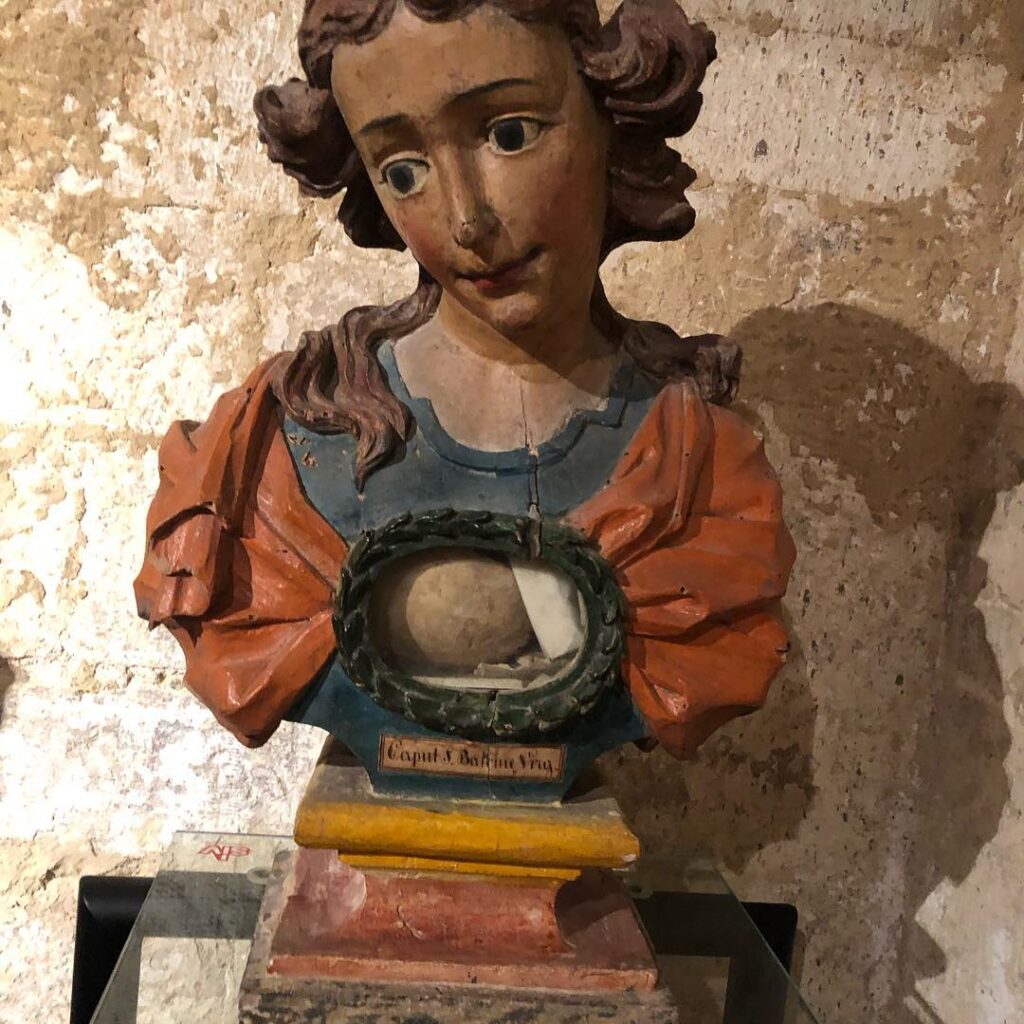 Castello di semivicoli Masciarelli
Next we went to a castle! We held a reception at the Castle di semivicoli Masciarelli for some of our investors and potential owners and our build and design team and advisors.
One of our advisors is Carlo Ricci who is the current patriarch to the Ricci family.
It was lovely to finally meet him.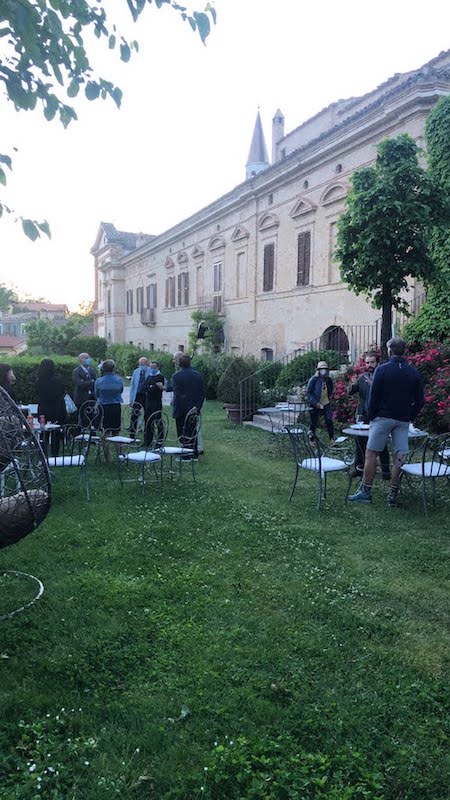 The views from the castle grounds are 360 degrees and amazing as you can imagine.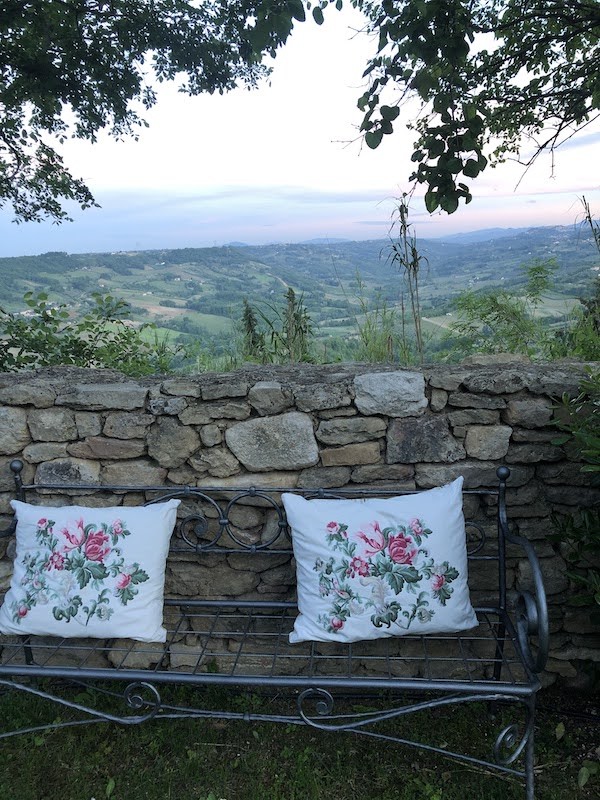 I took this picture below as we left the reception at the castle and I gotta say….it was magical!
Interesting fact…this castle was in absolute rubble worse off than our Palazzo before it was renovated.
Our builders are the same ones who renovated this castle so we know our palazzo is in the best hands!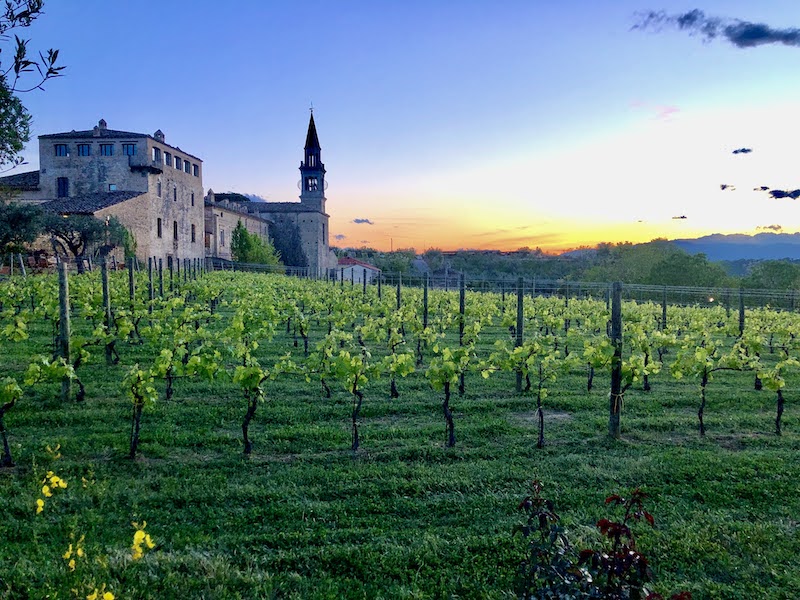 It was another perfect ending to a perfect Italian day.
Learn more about Palazzo Ricci
To learn more about our Palazzo Ricci and see up to date renovations you can visit our website.
If you are interested in traveling to Italy with us on one of our experience tours you can go here for more info.
Other posts about how this all began
Our first visit to Casoli Italy
Secret rooms inside the Palazzo