Who loves to wear straw hats? I do! Today I am sharing how to nail the effortlessly simple straw hat look!
The straw hat look is so fun to wear! It is the perfect accessory for spring and summer!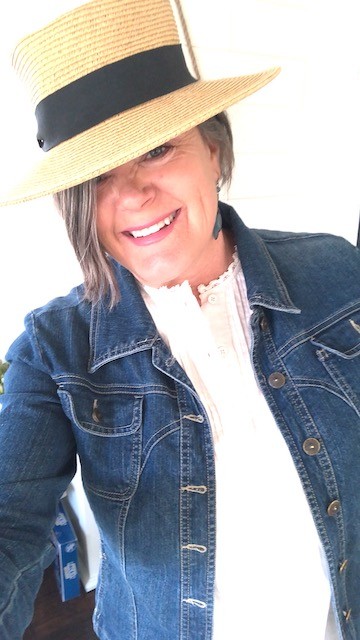 Not only is the straw hat a great accessory but it can cover up a bad hair day, it looks great with long or short hair, protects you from the sun and it is just plain fun!
Denim jacket and prairie top
For this outfit I of course had to wear my denim jacket.
I love the dark blue denim paired jacket with the light golden color and texture of the straw hat. It is the perfect laid back look.
You can read all about why this is my favorite denim jacket here.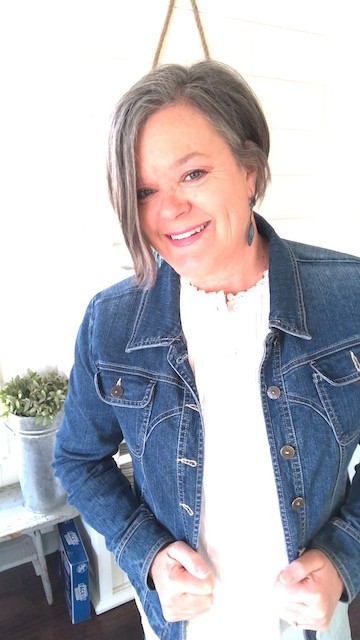 I found this cotton prairie top for $10 at Downeast clearance center. It is super light weight cotton top and it has lots of pretty detailing.
The pleats all down the front create long lines which help elongate my short waist area.
I also really like the little bit of lace around the neckline.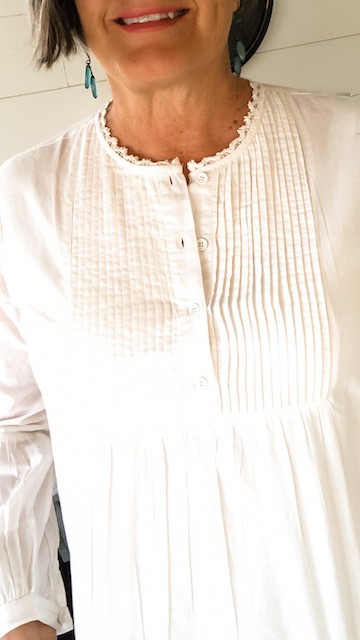 The straw hat just adds to the look don't you think? Don't mind my goofy pose haha.
These lightweight chino pants from Gap are seriously the most comfortable.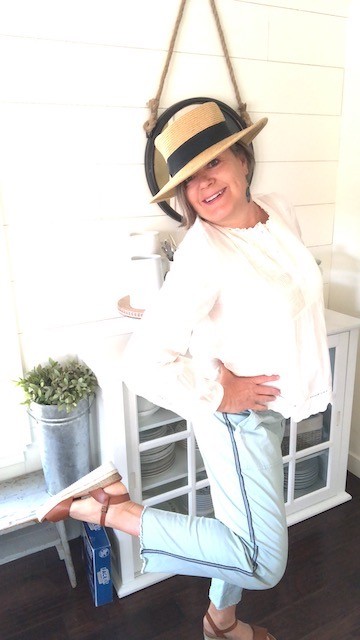 I love the stripe down the the sides and the fringed hem. I linked some similar looking pants below.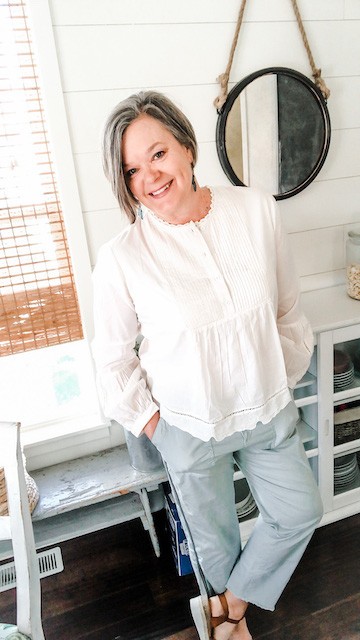 Wedge Sandals and Crossbody Bag
Super comfortable wedge sandals are the best things going especially when traveling and you have to walk all over airports and towns.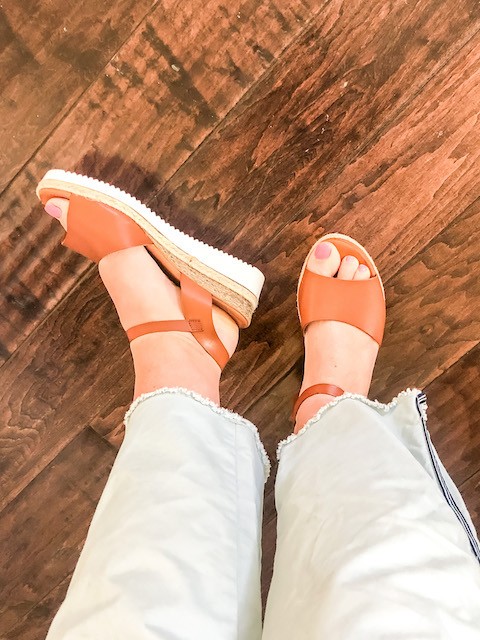 This mini faux leather crossbody bag is one of my favorites to wear! It is small and yet holds just what I need to run around town.
It is from Walmart! Super cheap but looks expensive.
The little bag is especially great for me because I have back issues and don't like to lug a heavy bag around.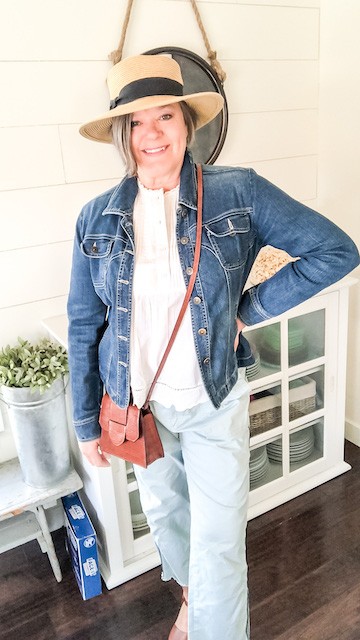 Casual comfortable fashion is my favorite go to look. What is your favorite look?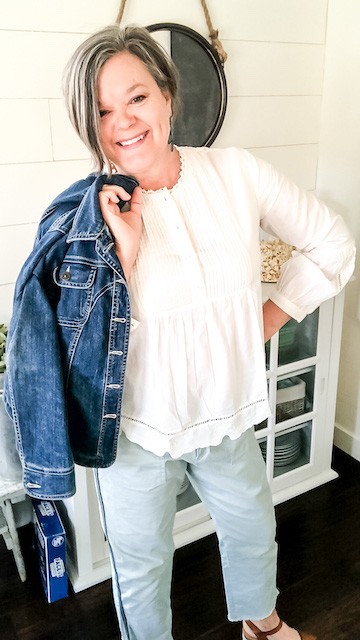 Get yourself a straw hat and have a great weekend!
If you like this post you might like these fashion posts too!
Shop this look