I have been playing with my dishes to create a 4th of July nautical tablescape!
Creating fun tablescapes that are inexpensive is my jam!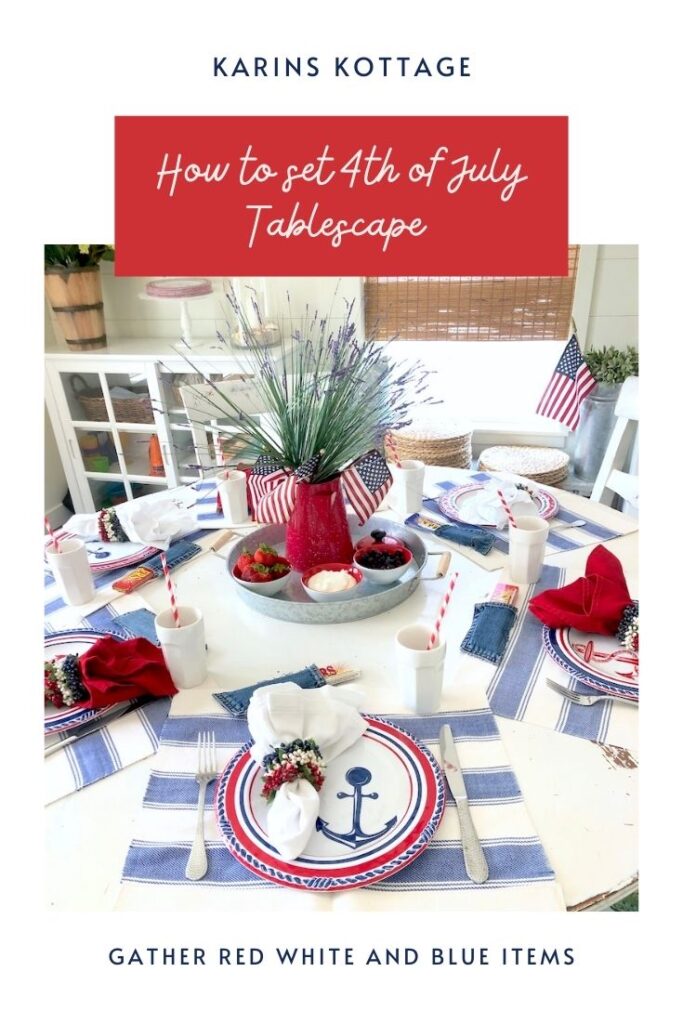 Some Inexpensive Tablescape Ideas
I used sheets for this 4th of July bash.
A scarf for this red white and blue tricycle tablescape.
For this patriotic centerpiece I used backyard flowers.
I even used old root beer bottles to create this centerpiece.
Gather Red White and Blue Items
I gathered a bunch of red white and blue items to use in my tablescape. A round galvanized tray, tin red coffee pot, white cups, red white blue melamine plates, red and white napkins, red white and blue napkin rings and American flags.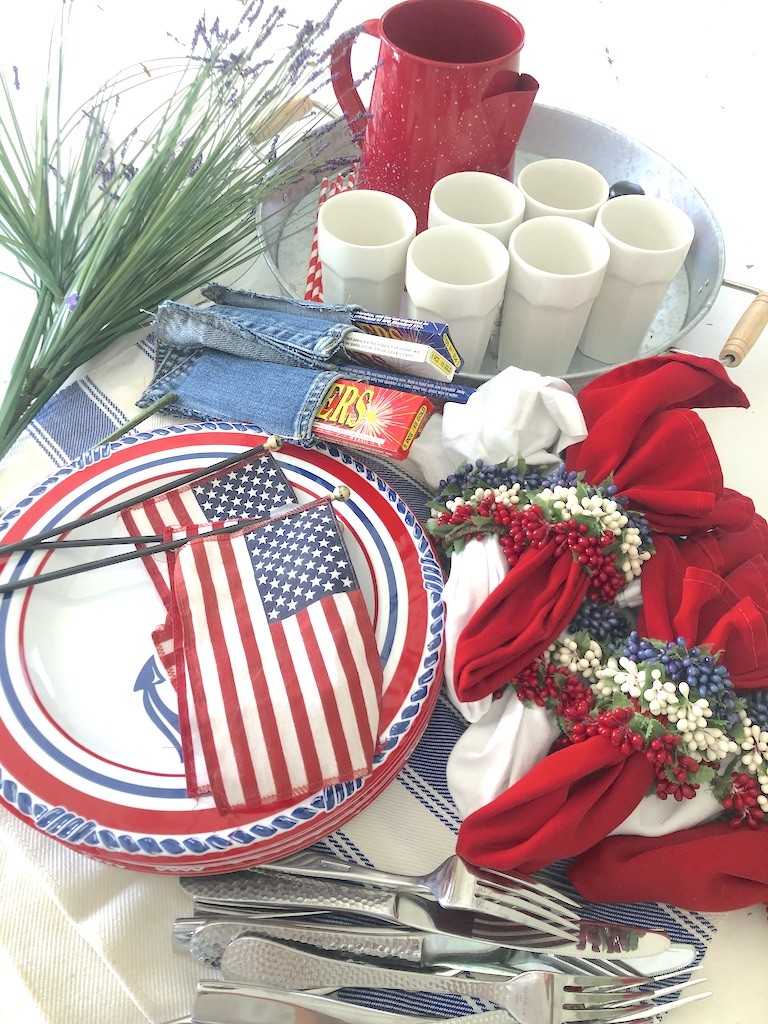 Red Coffee Pot Centerpiece
I used this red metal coffee pot that I bought from Target dollar section a year or two ago as a vase.
Simply bending the faux flower stem and placing it in the coffee pot made it look like a firework!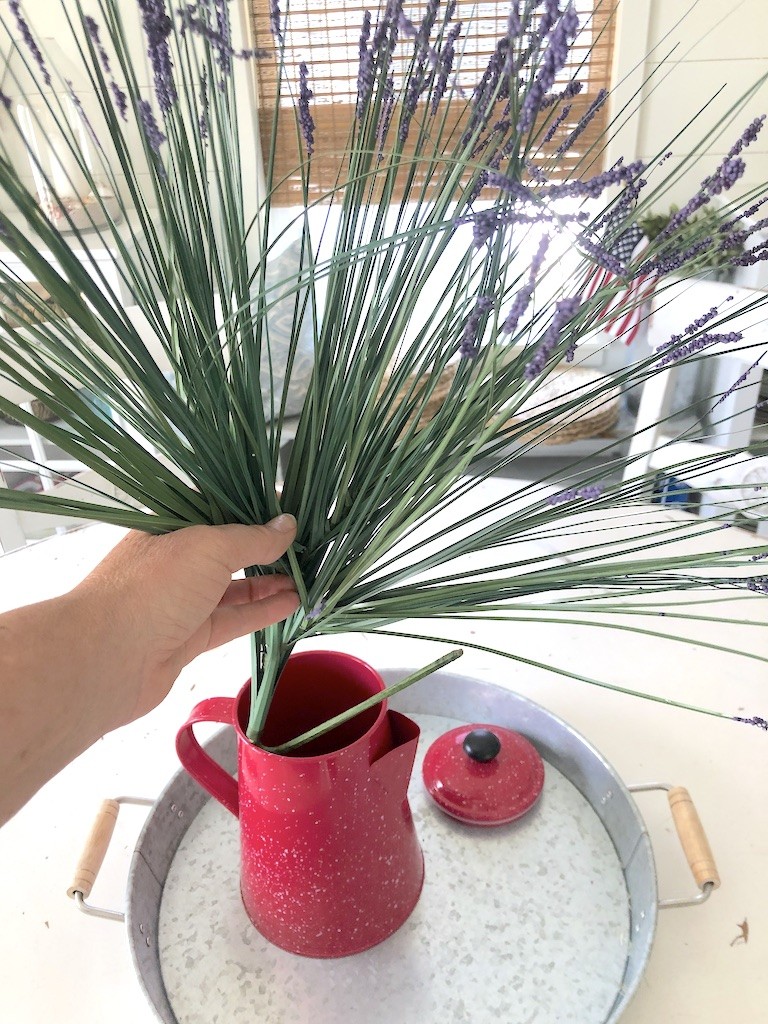 Placemats for the 4th of July Nautical Tablescape
While traveling in Italy, we bought hand woven blue and white striped placemats.
Some very sweet ladies that belong to a co-op made them.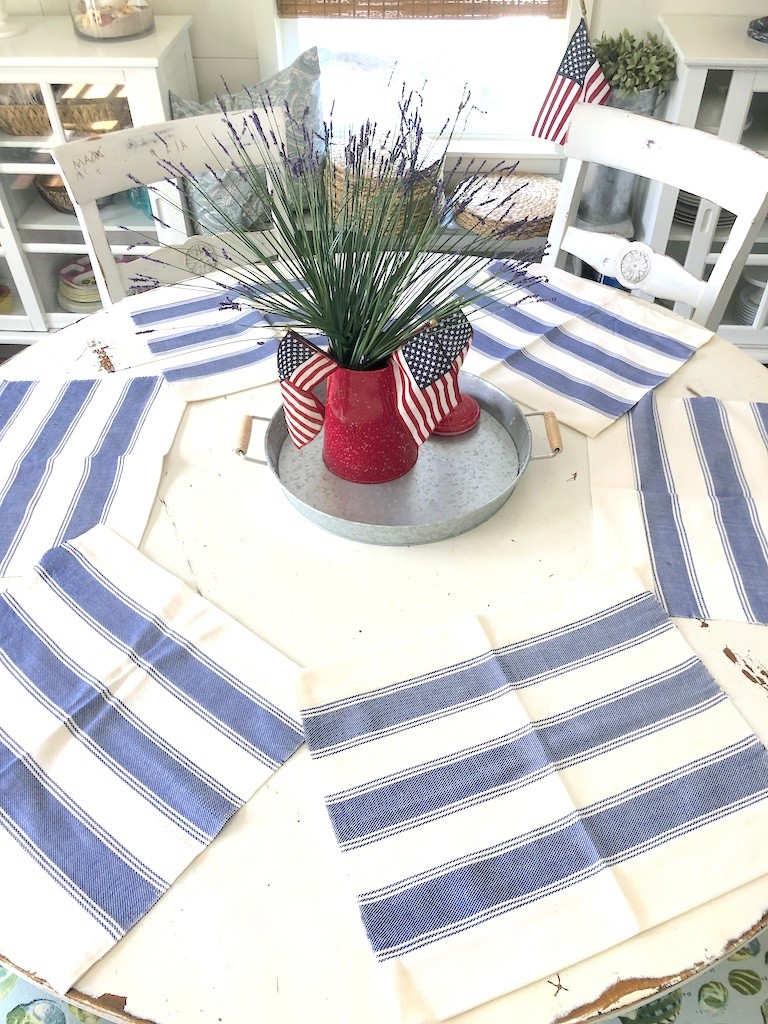 Nautical Red White and Blue Plates
Home Goods carried these melamine anchor plates a few years ago. They are perfect for this nautical look.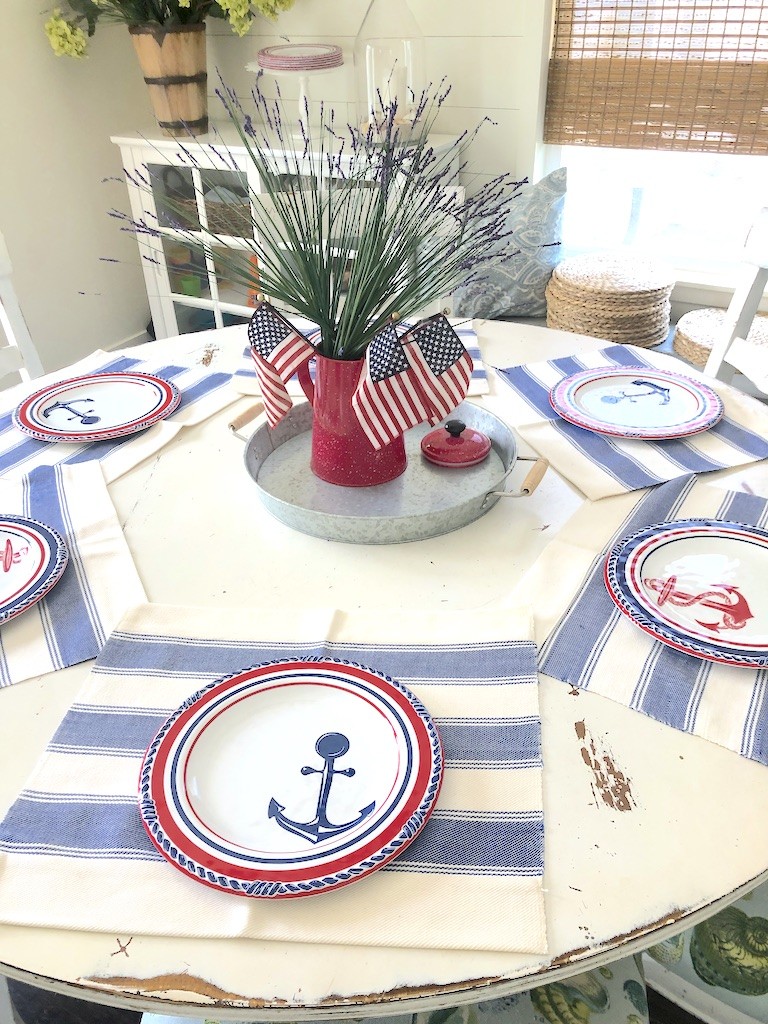 The fact that these plates are melamine is perfect for grandkids! I used them when I set up a mini dinner party under a tree in our backyard for the grand kids here.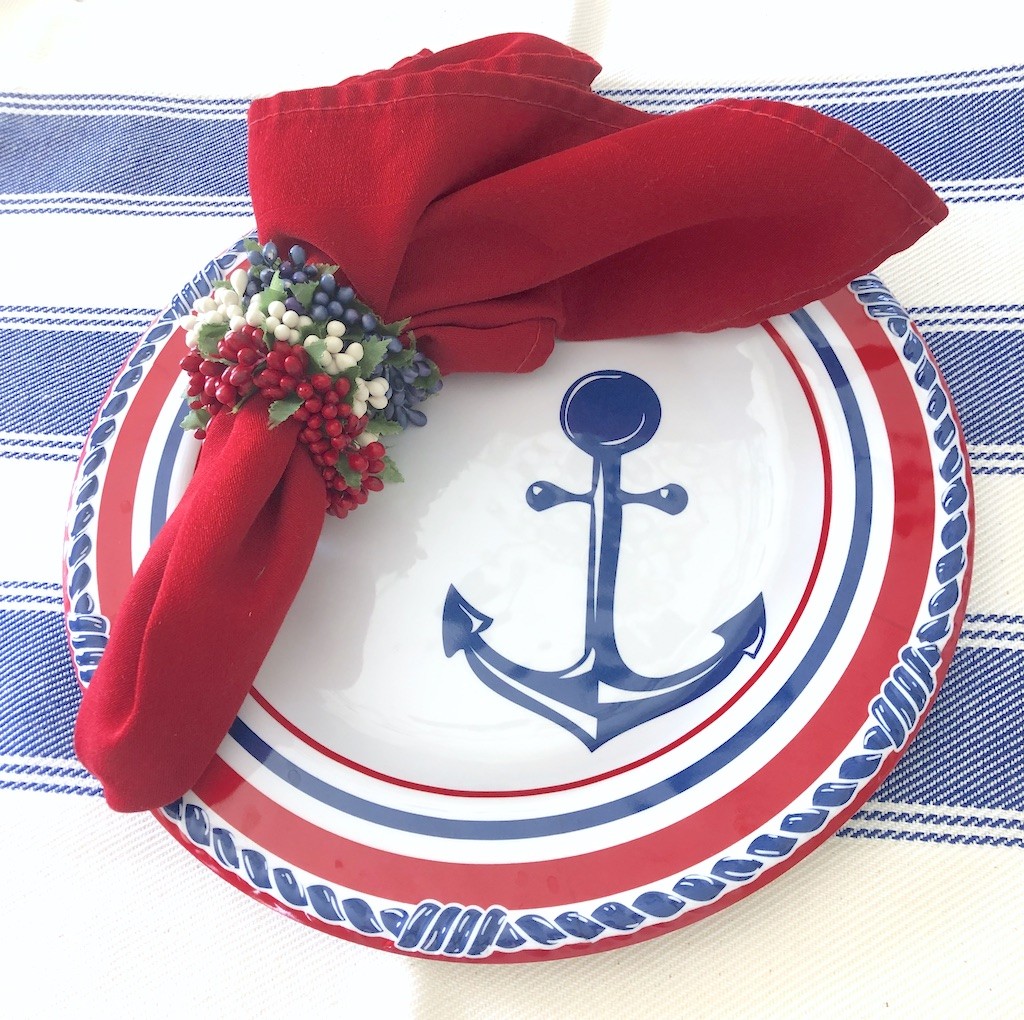 Silverware
Since I don't have enough matching silverware pieces I just mix and match. I used some hammered handled silverware and some plain handled silverware.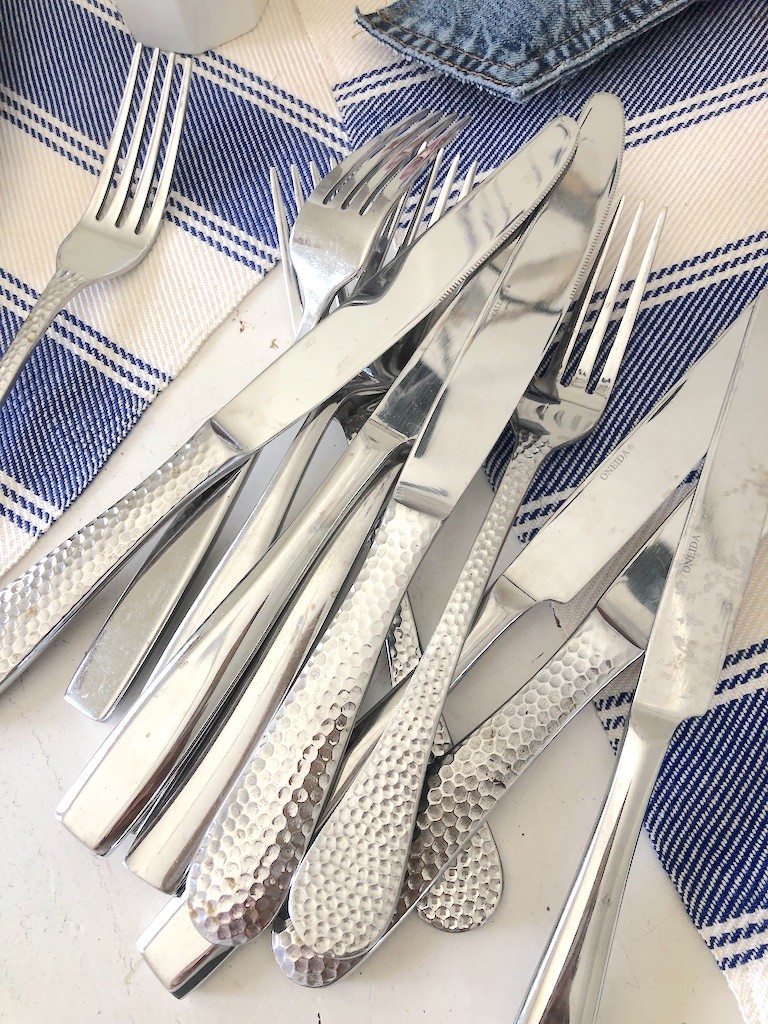 Red White and Blue Napkins and Napkin Rings
Mix and match napkins. I used 3 red and 3 white.
The pip berry red white and blue napkin rings are my favorite!
I have used them here in this tablescape and this one too.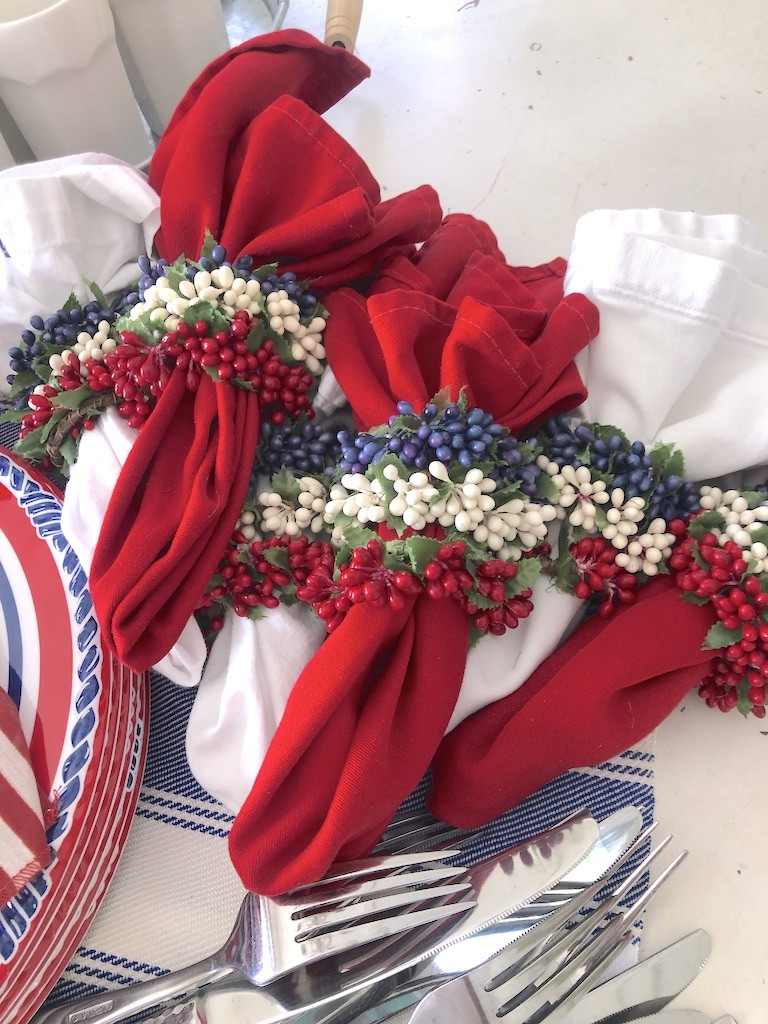 Denim Pockets To Hold Sparklers
A cheap and easy idea is denim pocket holders. This is a fun way to give sparklers to your guests. They are easy to make.
Cut out back pockets from jeans and cut them in half lengthwise.
Sew or hot glue the open edge closed. This will make 4 denim pocket holders.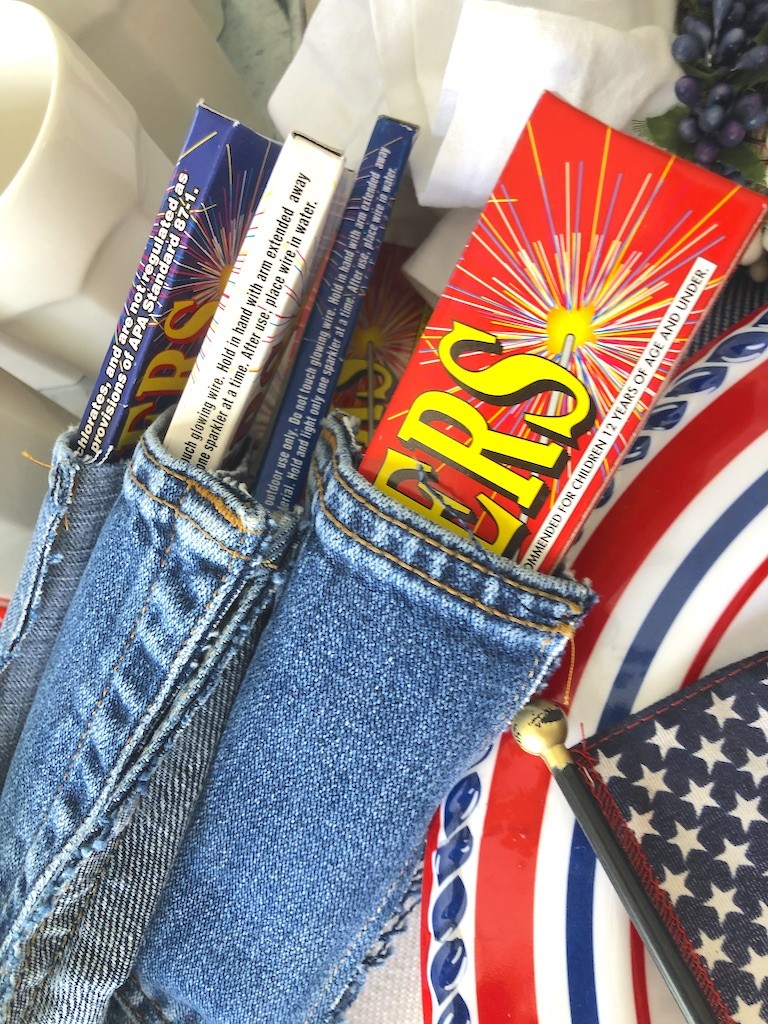 The 4th of July Nautical tablescape
The combination of the blue and white striped placemats against the red white and blue anchor plates just pop!
Adding white cups with red and white striped straws just add in a little more of the patriotic look.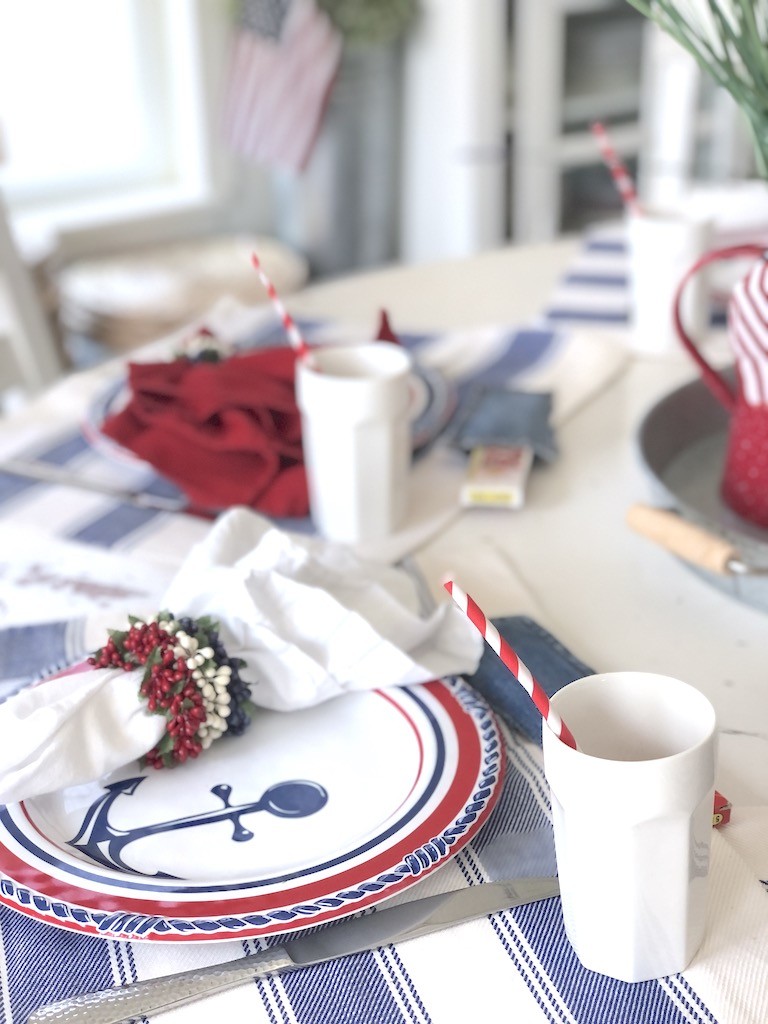 Setting this up in my kitchen nook will be perfect for a 4th of July pancake breakfast.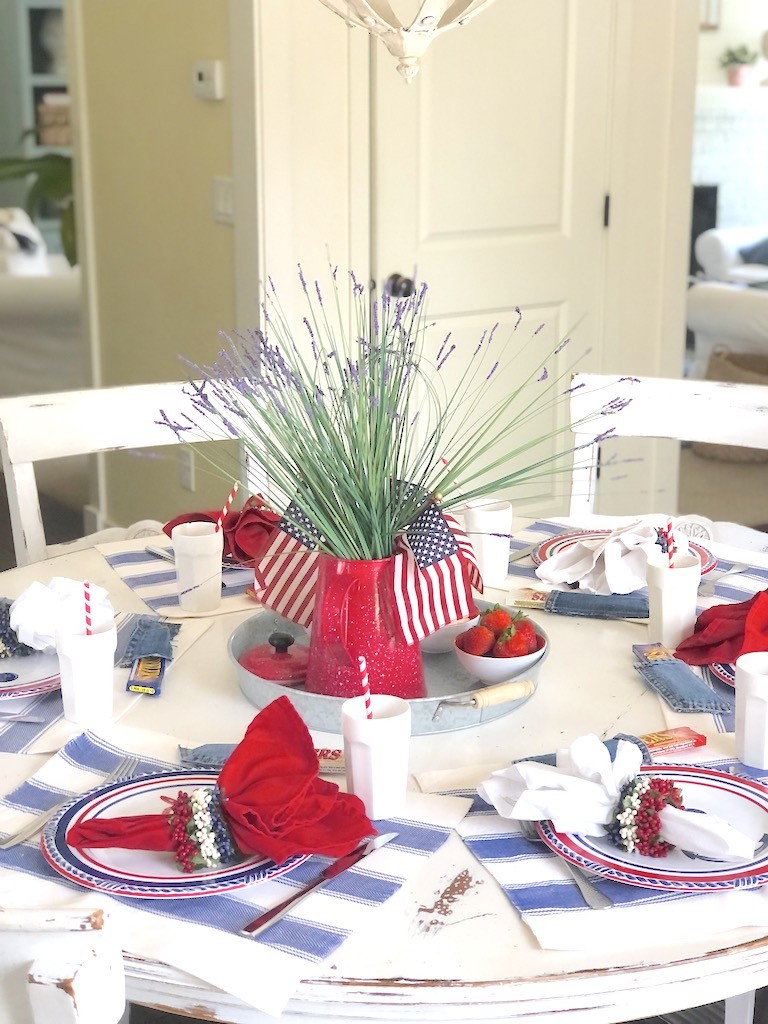 In keeping with the theme I am serving blueberries, strawberries and whipped cream for pancake toppings.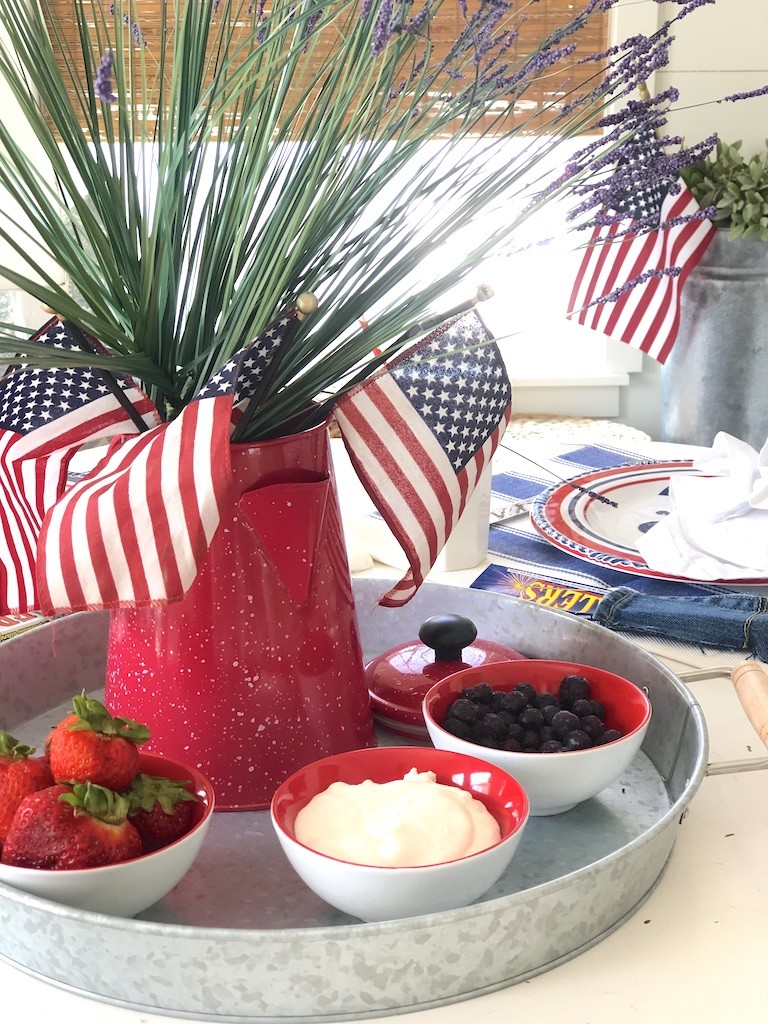 I love my kitchen nook all decked out for the 4th of July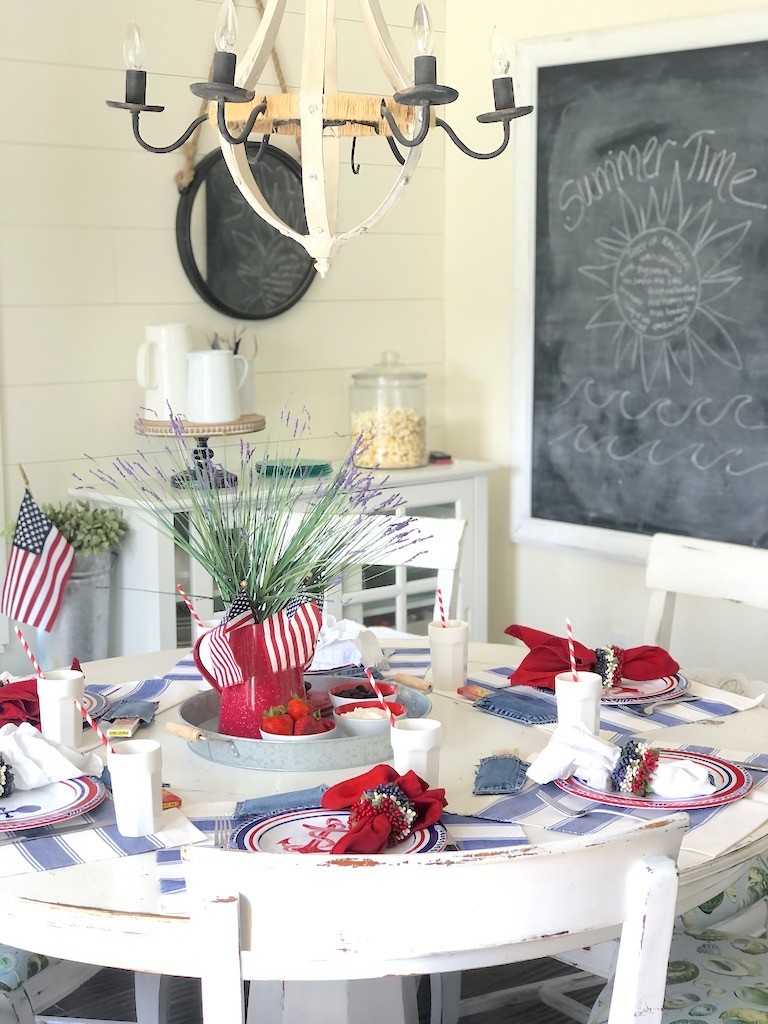 Video of Tablescape
Shop This Post