Since we live by a lake and I love to entertain I thought I would share how to throw a lake house boho party! For this particular party it was for some ladies at church. I wanted it to have a boho kind of look.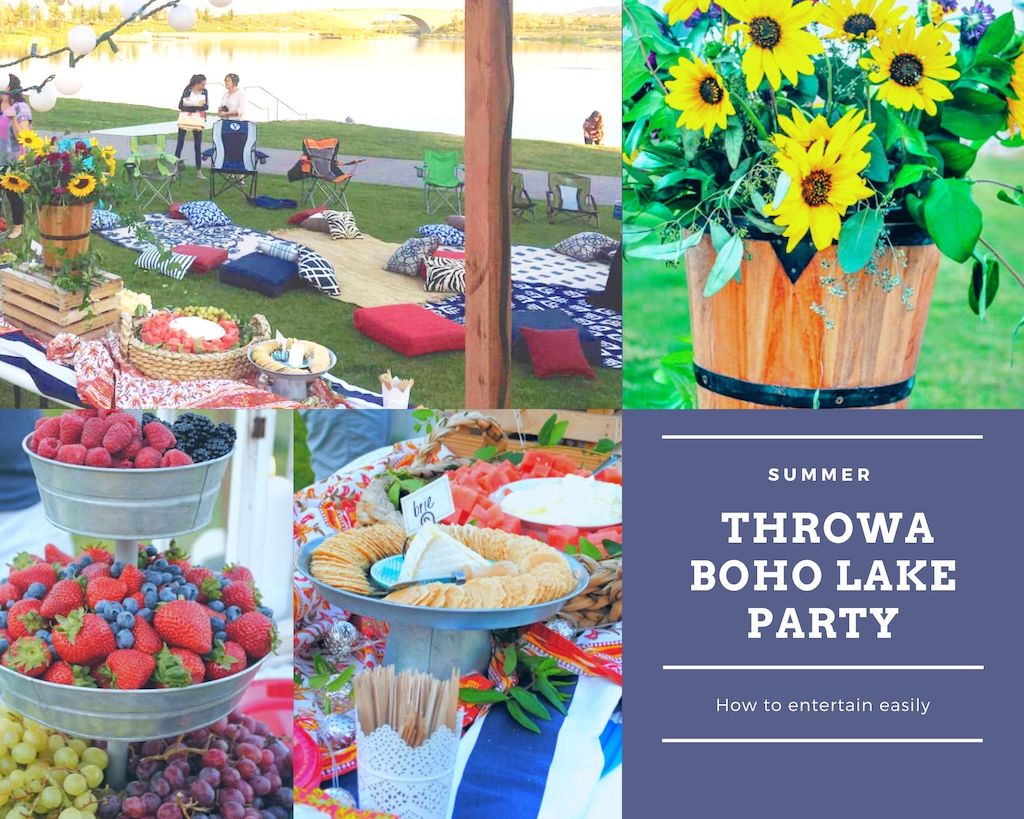 Using different patterns and colors of fabric, pillows and rugs on the grass area by the lake for a relaxing casual look.
How I began the lake house boho party look
We own a couple of paddle boards and store them in the garage. My hubby uses a pulley system to keep them up out of the way.
A paddle board is long and sturdy, I knew it would make a great table!
I lowered one of them and began the creative process. I started by draping the paddle board with different table cloths, runners and swaths of fabrics in all colors and prints.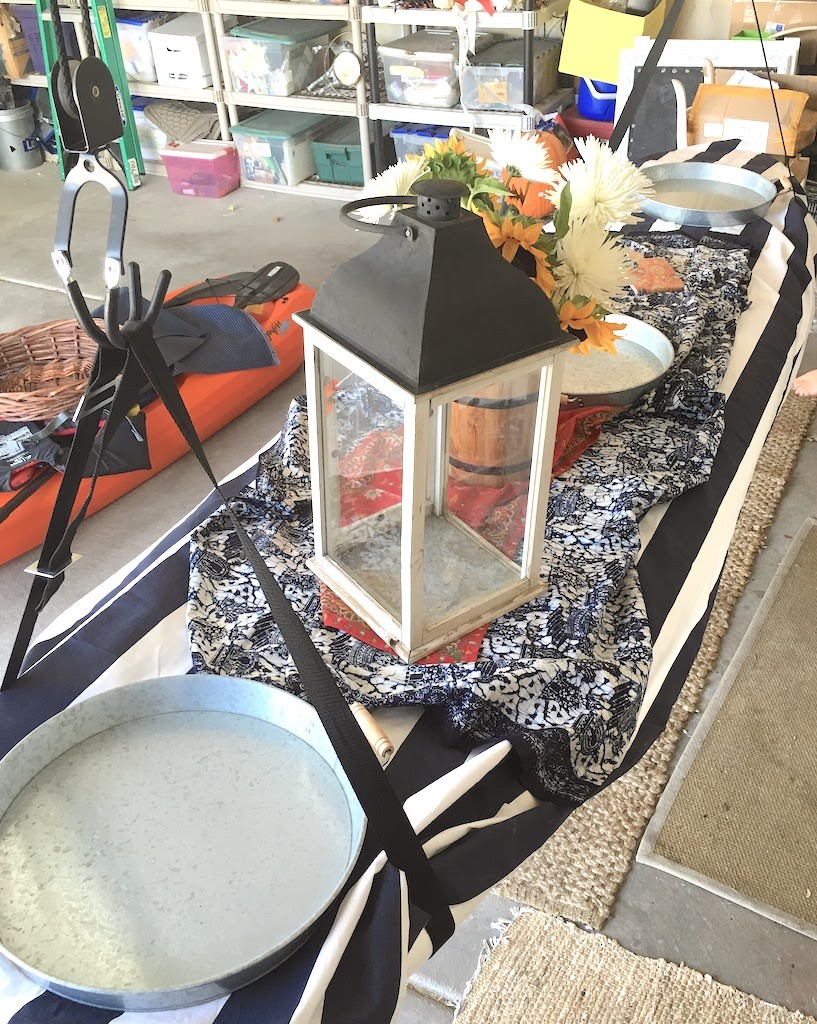 My sister was in town and was helping decide what other things could work on this paddle board table.
I brought out one of my black and white lanterns, galvanzied serveware and other odds and ends.
The table needed some warmth so I used a wooden flower bucket and stuck some flowers that I had in it for the time being.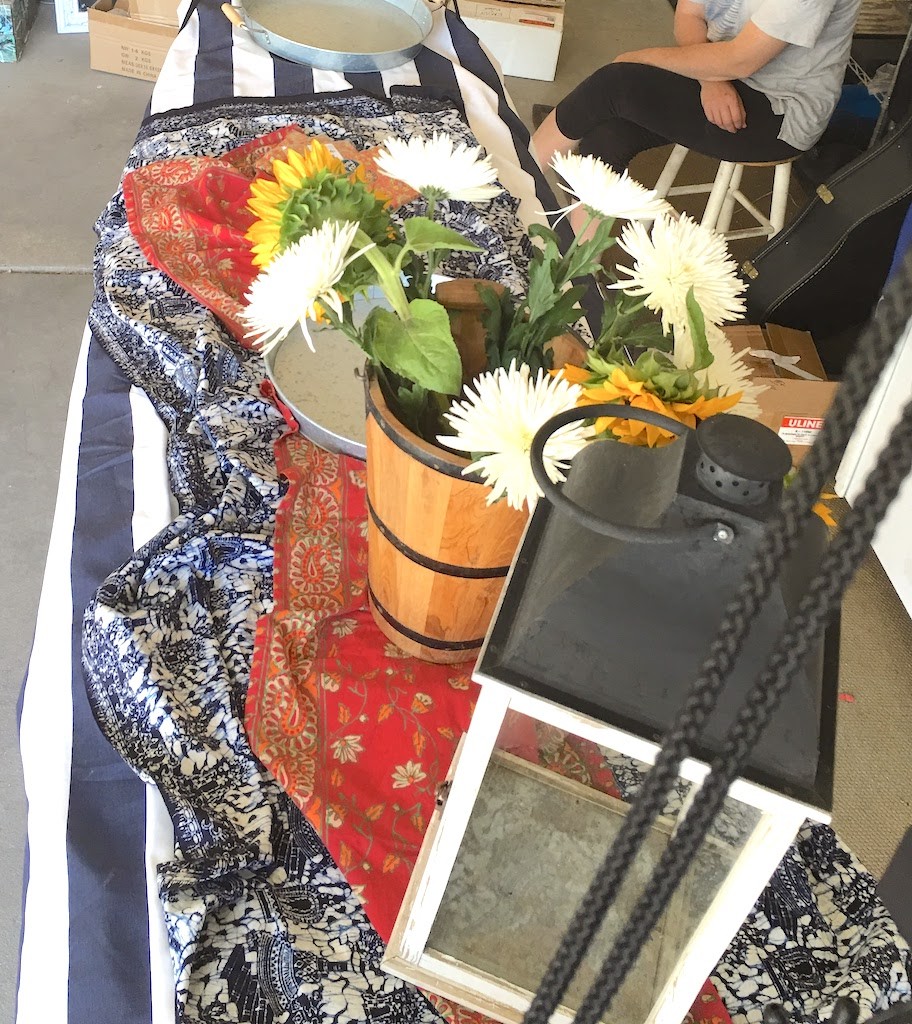 Because we would be serving all kinds of cheese and crackers, fruits and other colorful appetizers round galvanized platters would be perfect to hold the food.
You want your table to have different heights for a nice look. I ended using my galvanized three tier stand to hold berries and grapes.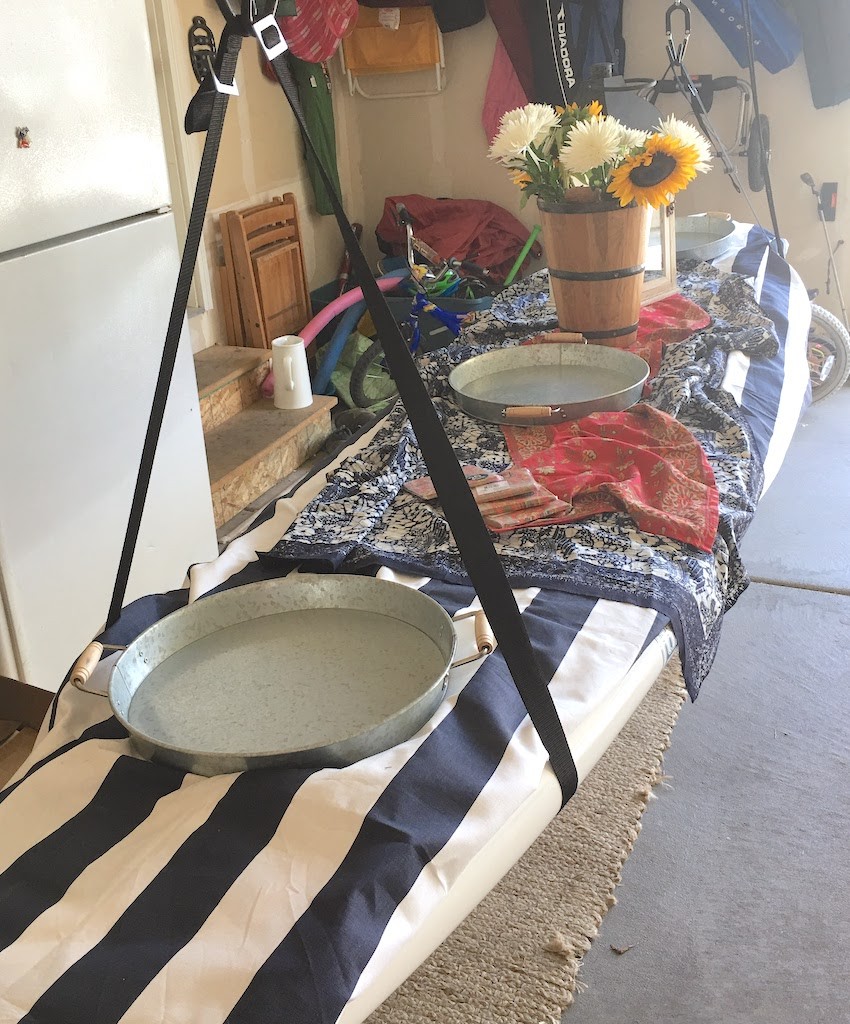 Setting up at the lake
Luckily I have awesome family and friends that pitched in to help with the set up at the lake. We brought over a few of my outdoor rugs, cushions and pillows and placed them on the grass.
Others also brought some of theirs too! It was beginning to take shape.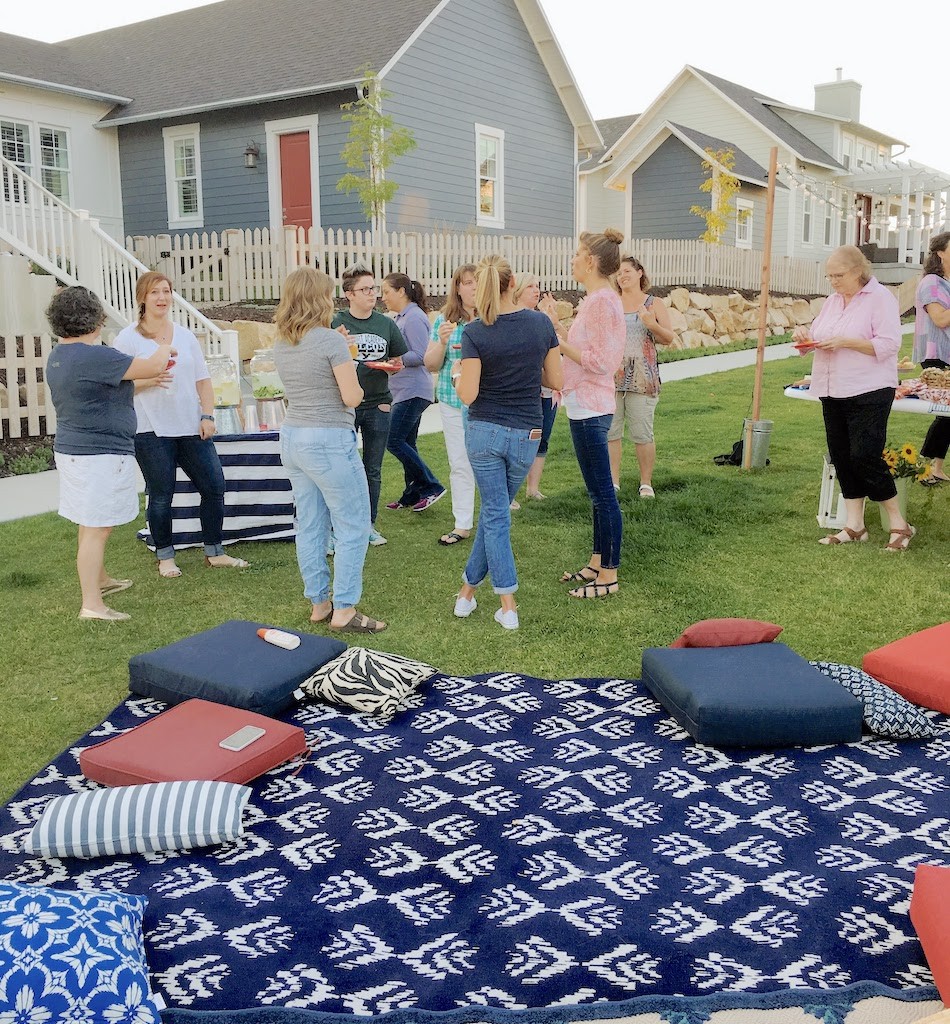 At first I was going to put the table on the rugs but luckily a neighbor had a rod iron base with no top in her basement!
She brought it over and it we placed the paddle board on top and it was a match made in heaven!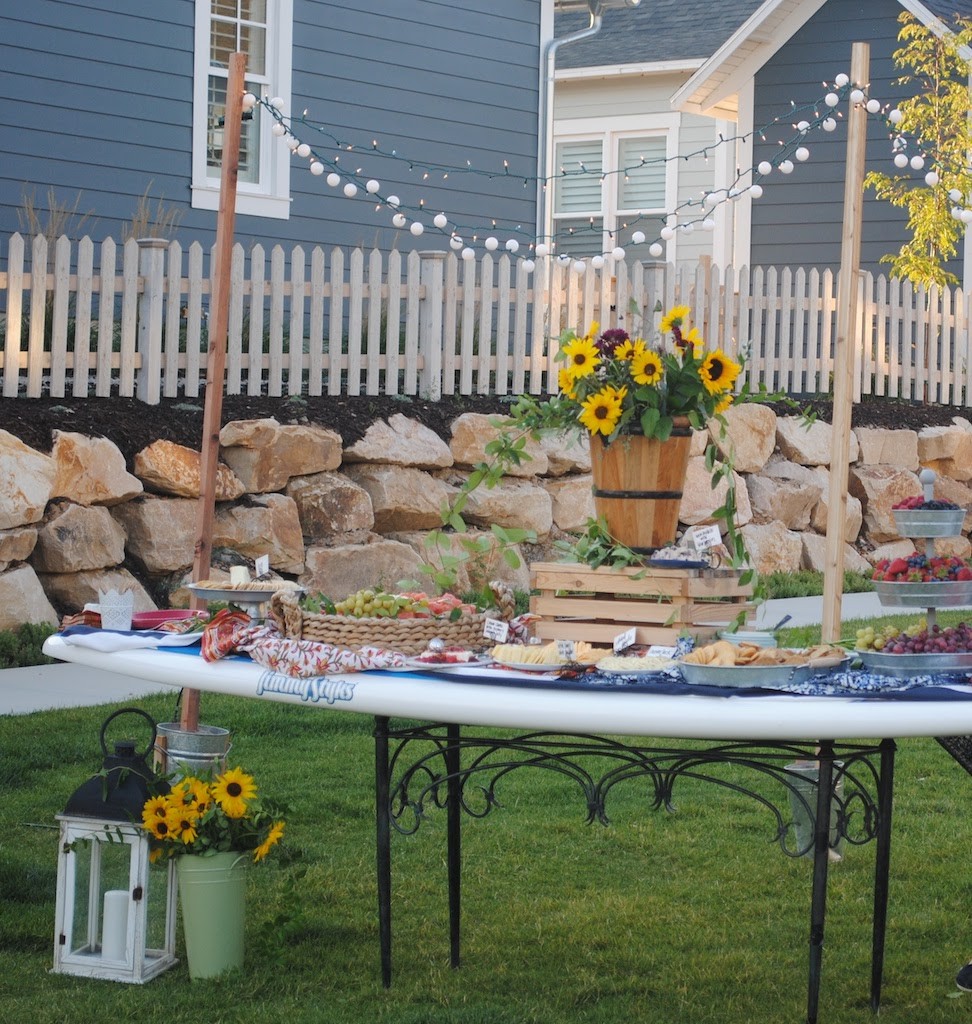 Lighting for the boho lake party
This part was a bit tricky but my hubby is amazing at figuring out how to make my ideas work! I had some Christmas lights that I wanted to hang on some poles.
He bought some wooden poles from Home Depot and we filled buckets with wet sand and placed the poles in them. It totally worked like a charm!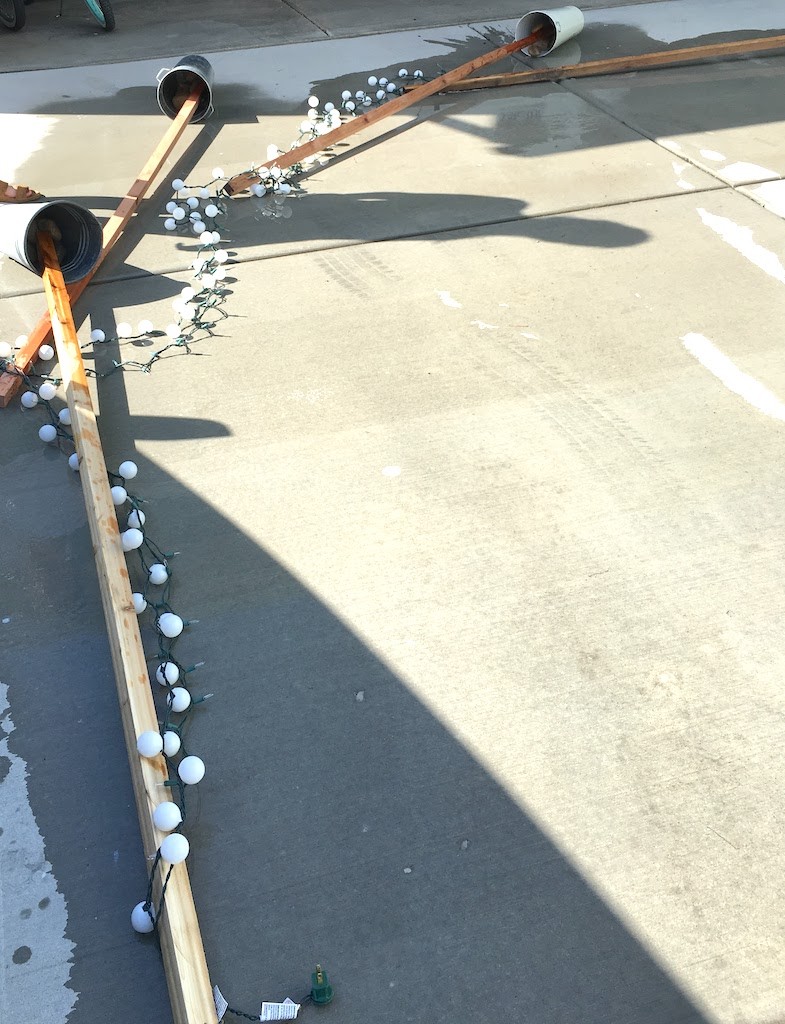 To make the lights I took ping pong balls and made an X with a Xacto knife!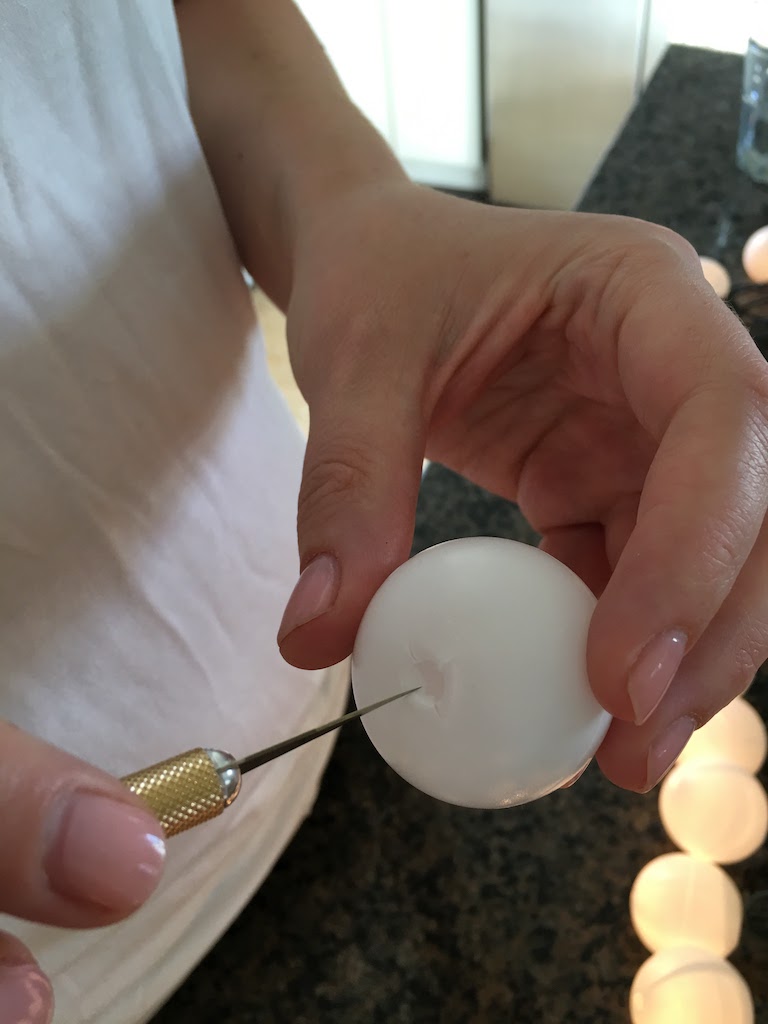 Then all I had to do was slip it over each light for a fun new look. It really made the boho lake party feel come alive when the daylight left us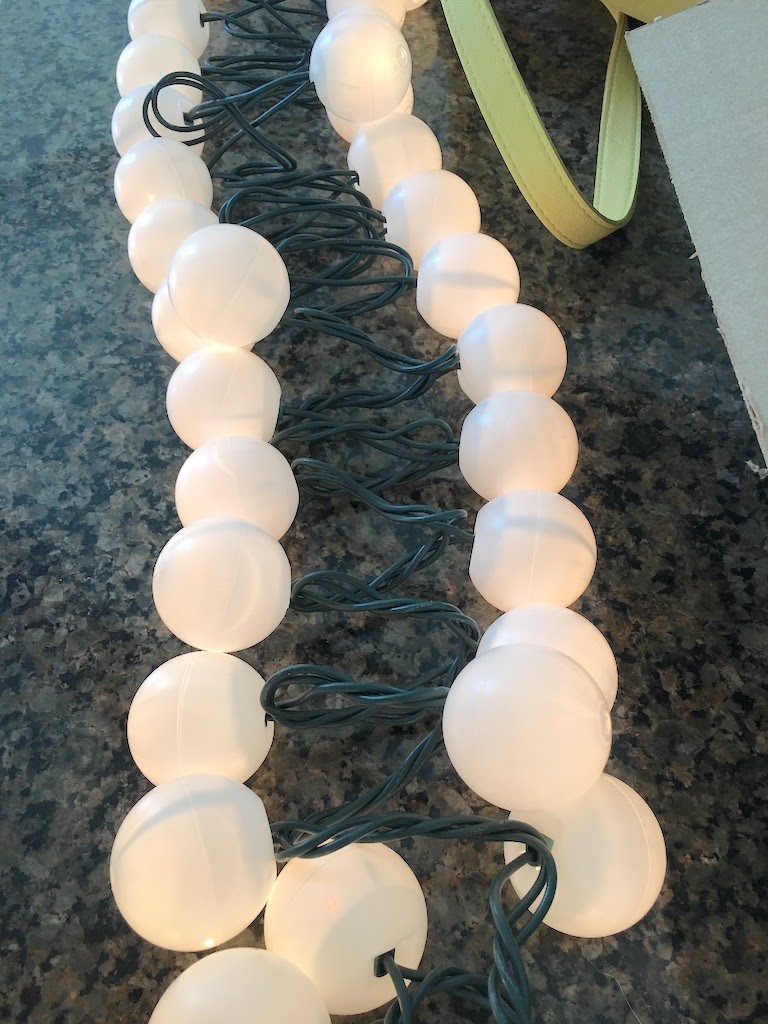 Adding these lights made a huge difference in outdoor party by the lake. It just glowed!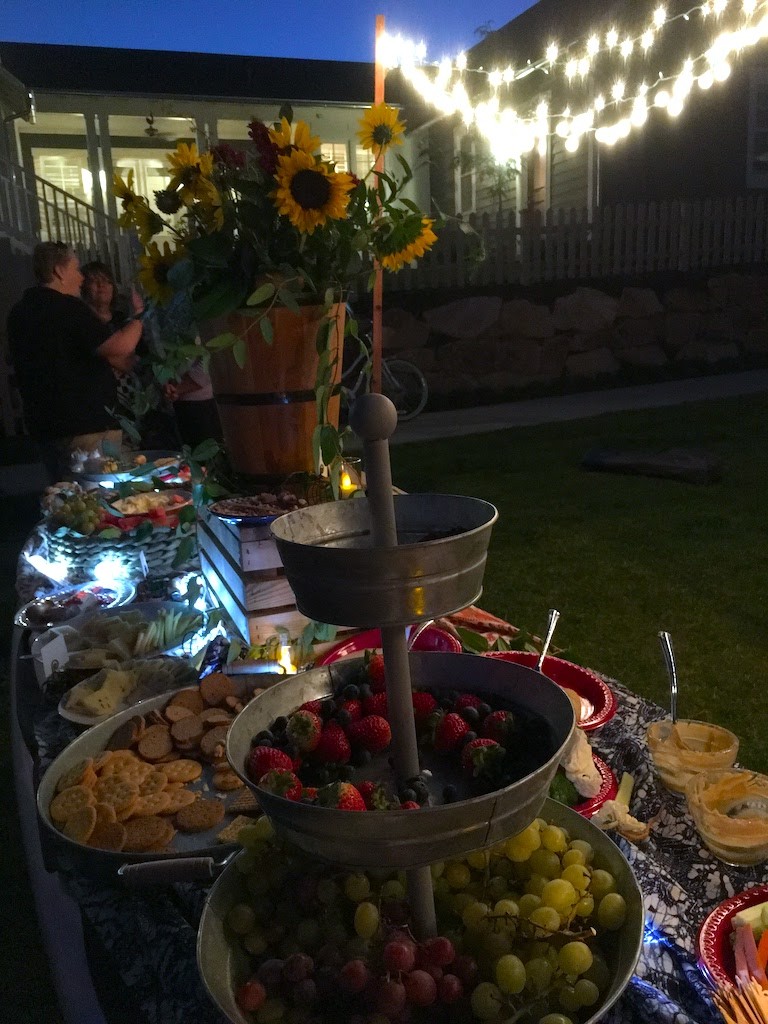 Other outdoor lighting
Right next to the lake there is a rocky area and we lined it with lots of battery operated votive candles.
It looked so cool at night!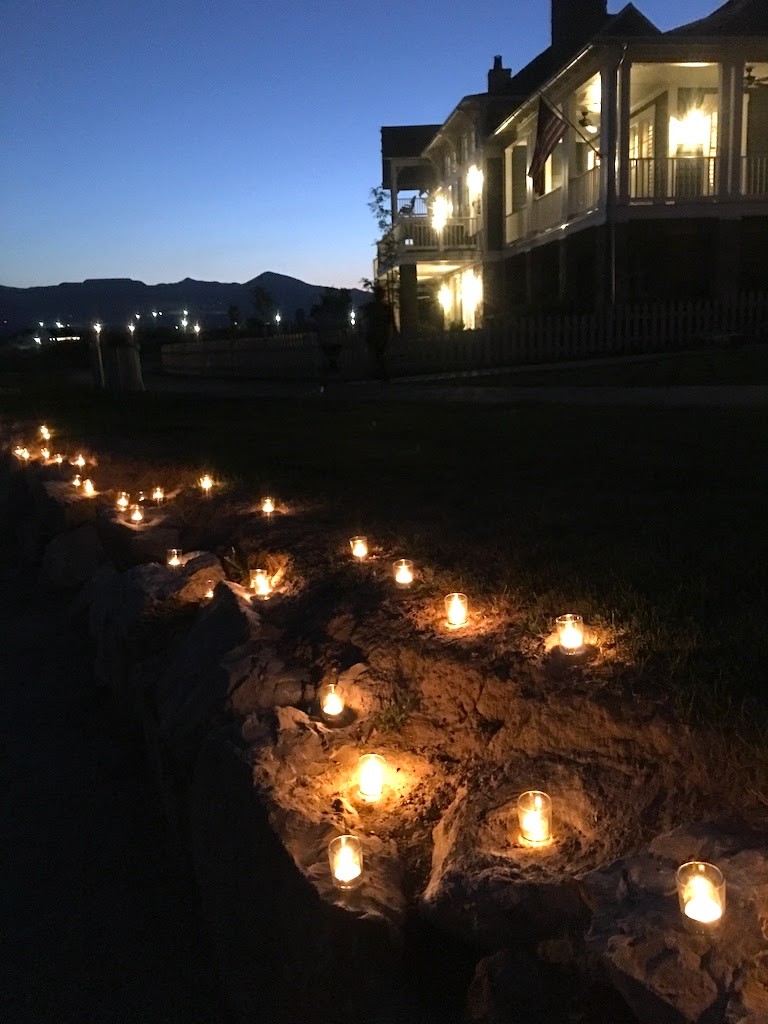 You can see more of this lake party and all the food here on my blog. It was such a fabulous night for all these ladies.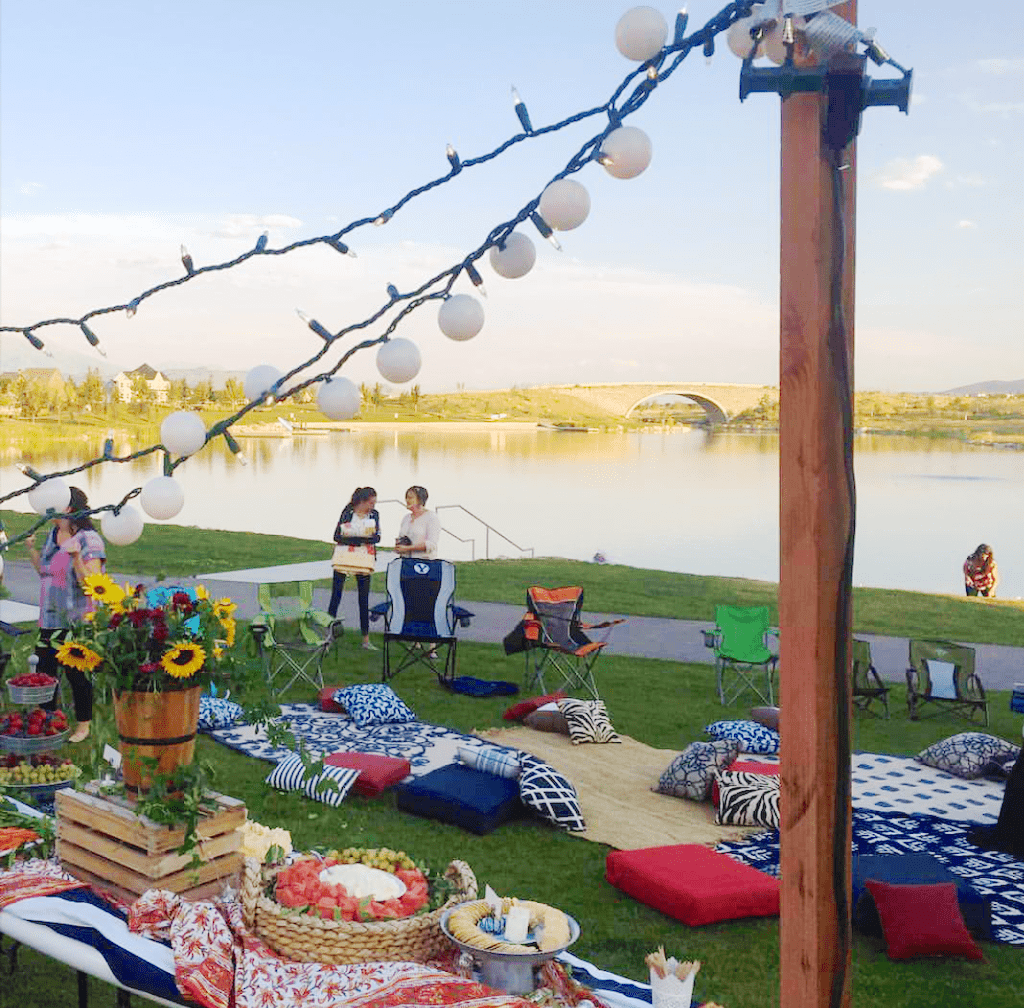 Shop Outdoor Lake Party Items