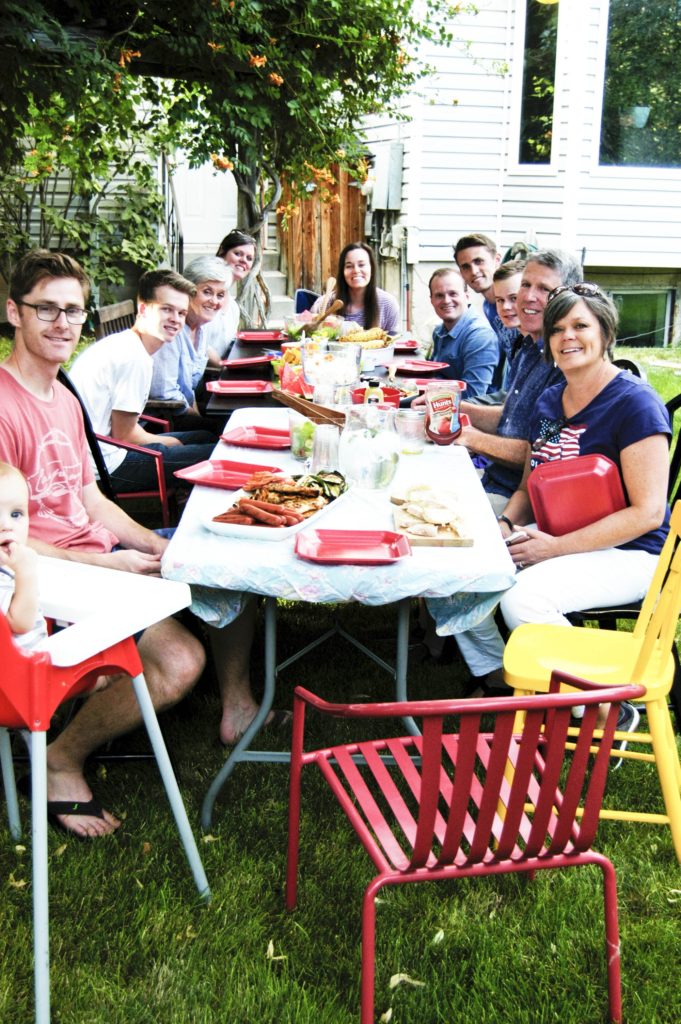 I am so excited to share a little piece of the article I wrote on SHUTTERFLY! Hosting a fun 4th of July cookout in your backyard is one of my all time favorite things to do! I am going to share a few of my inexpensive and clever ways of how to host your 4th of July bash that you and your guests will always remember. More of my ideas are on Shutterfly Here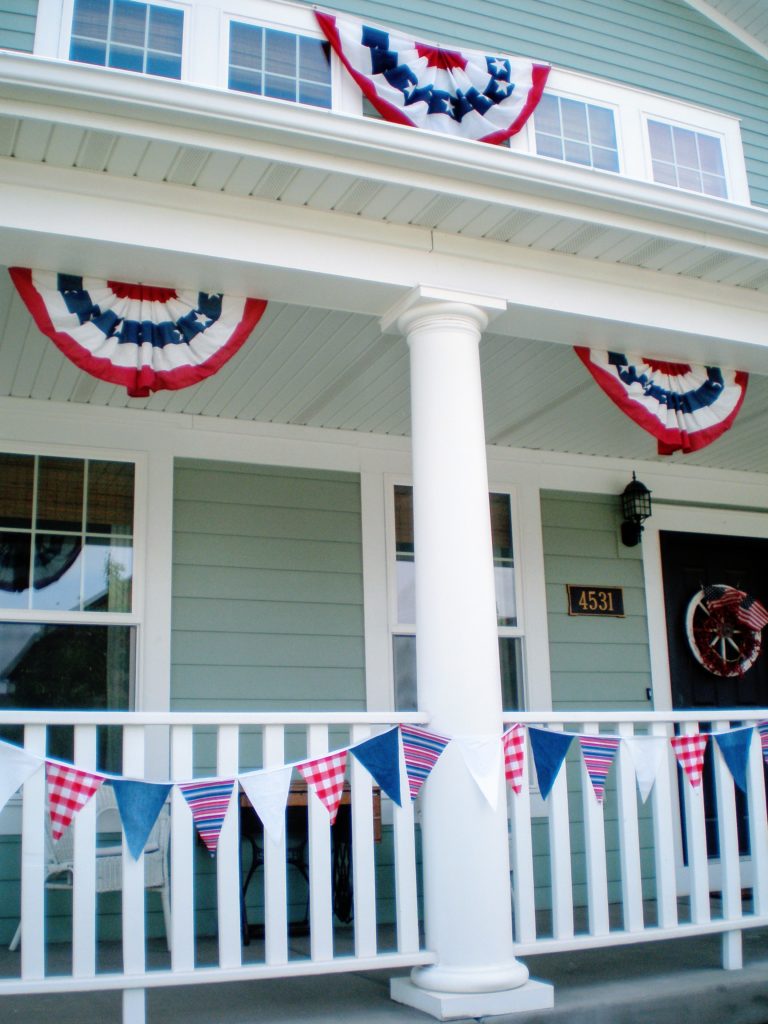 1. Decorate the front of your house
The first place I start to decorate for the 4th of July is the front of the house. It tells your guests that there is going to be a party here! I purchased the red white and blue banners years ago at one of the big box stores.
2. 4th of July Backyard bash decorations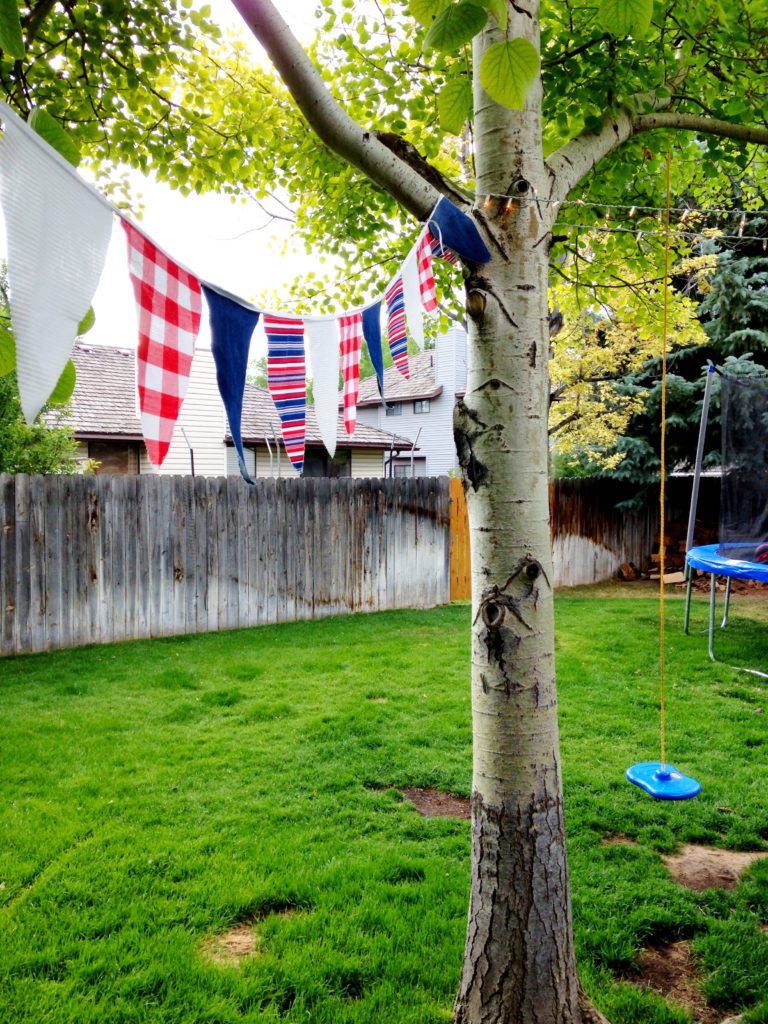 Stringing garlands from trees adds a festive 4th of July bash feel. You can string them from the edge of your house to a fence or other creative places in your yard.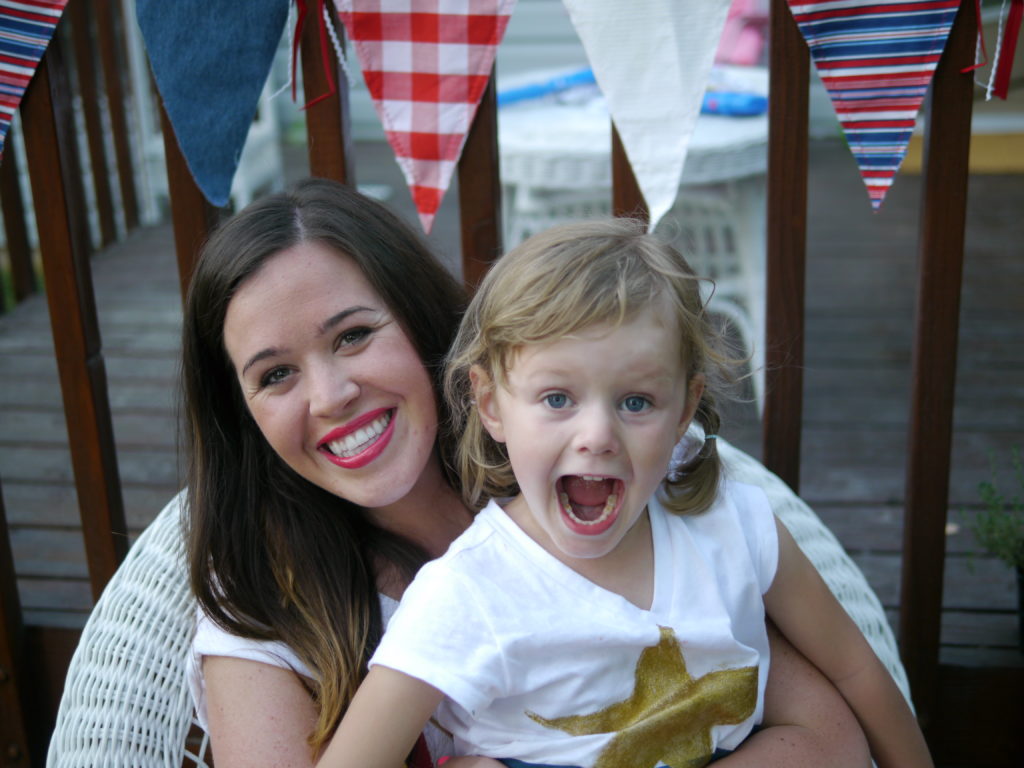 Using some of the banners as a back drop make for creative and fun 4th of July photos. I like to use Shutterfly to create keepsake books, mugs and even aprons to keep the memories alive long after the holiday is over.
3. 4th of July bash table decorations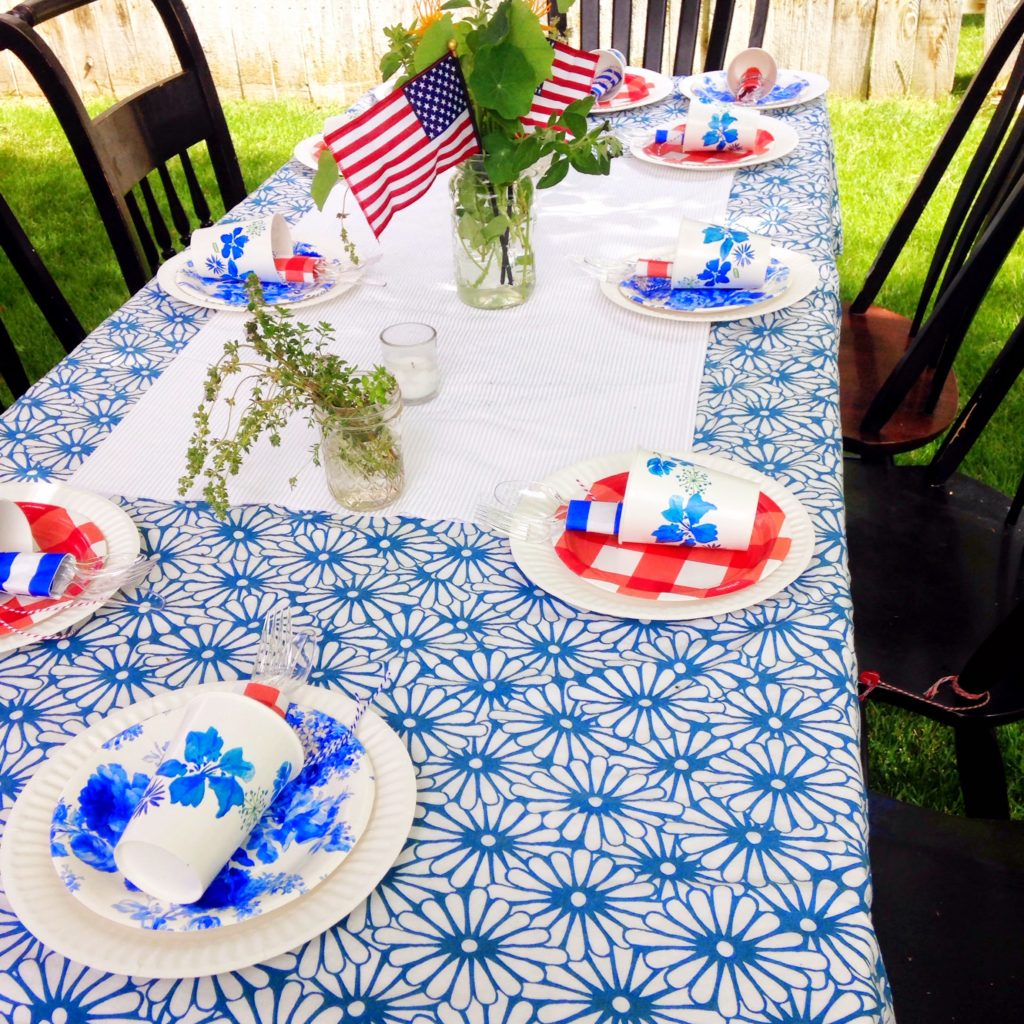 Try using a blue and white patterned sheet for a tablecloth for a unique 4th of July look. Find red white and blue paper goods to flow with your design on your sheet. To see more fun tablescape ideas check out my article here on Shutterfly.
4. 4th of July bash outdoor games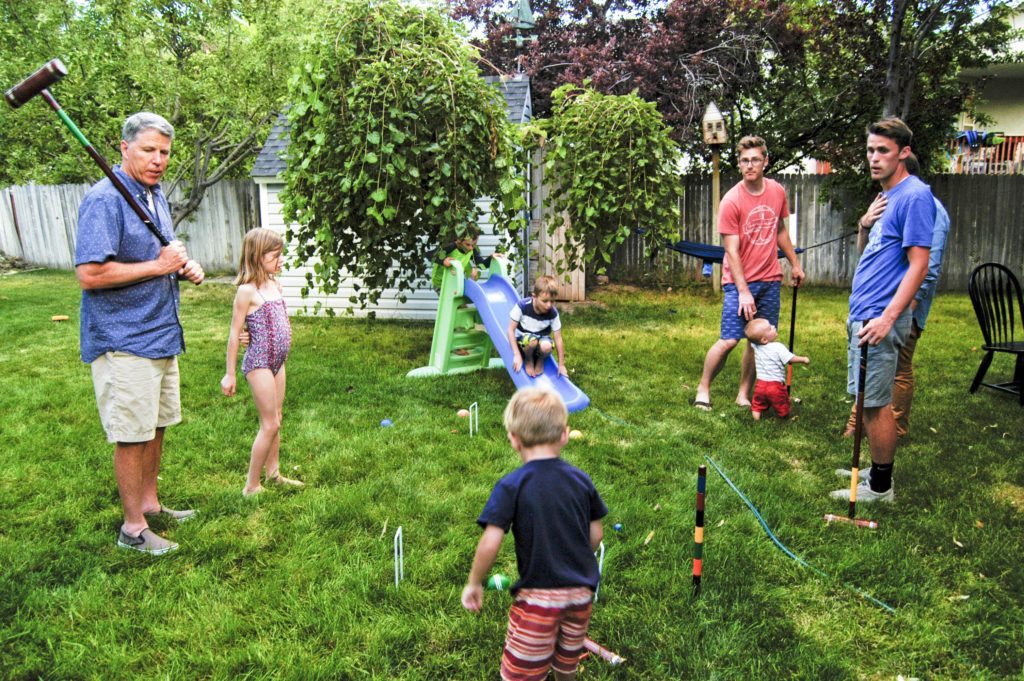 We love to play all kinds of outdoor games during our 4th of July bash in the backyard. Everyone no matter their age gets to have a chance to play croquet. You can find more of our hysterical outdoor games here
4th of July Bash BBQ
What is a 4th of July bash in the backyard without a BBQ? I created this super cute apron for my hubby and I to wear on the 4th of July with a photo from one of our favorite 4th of July Bashes. To create this apron for your own simply go here on Shutterfly and choose any one of their premade templates and quickly upload a favorite photo and customize it. It was so easy to create and makes a great gift too!
Shop This Post