Welcome to another centerpiece linky party filled with 4th of July treats decor and tablescape ideas! I seriously can't get enough of the red white and blue!
We will have family here to celebrate and I am so excited!
There are so many fun ideas filling my head I just need to decide which ones I want to do!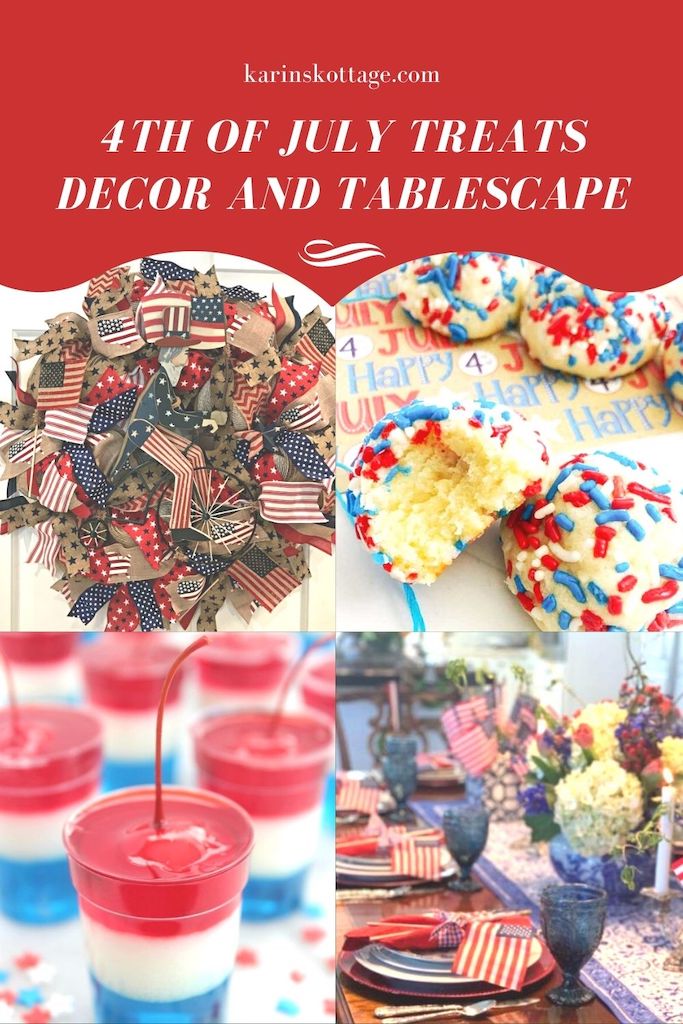 4th of July tablescape ideas
Let's get right to it! I was really impressed with Peacock Ridge Farm 4th of July tablescape! So perfect for todays theme of 4th of july treats decor and tablescape ideas don't you agree?
I love how she used so many American Flags sticking out of her gorgeous blue and white vases.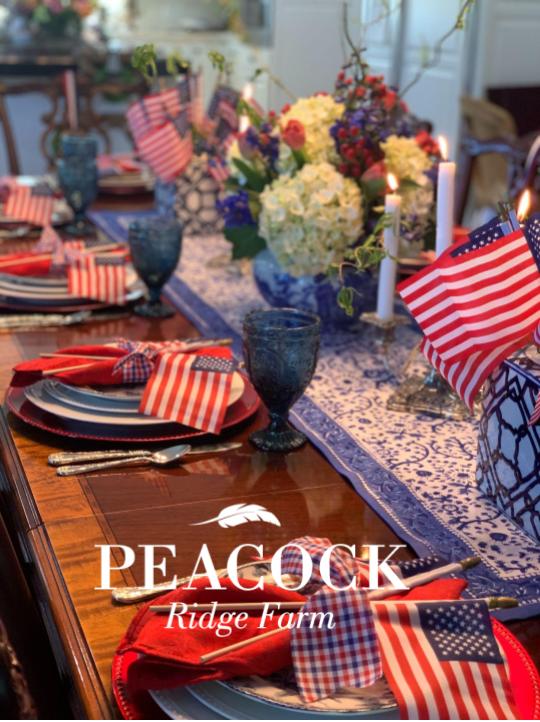 Renae shared a tip on how to get the flags to stand upright by using tape! I love how she used grocery store flowers for her centerpiece! I do that too!
Here is one of my favorite tablescapes using grocery store flowers.
4th of July treats
I love a butter cookie and what is not to love when they have red white and blue sprinkles on them!
The great thing about Living Life as Moms recipe is that it has lemon extract in them instead of vanilla. YUMMM!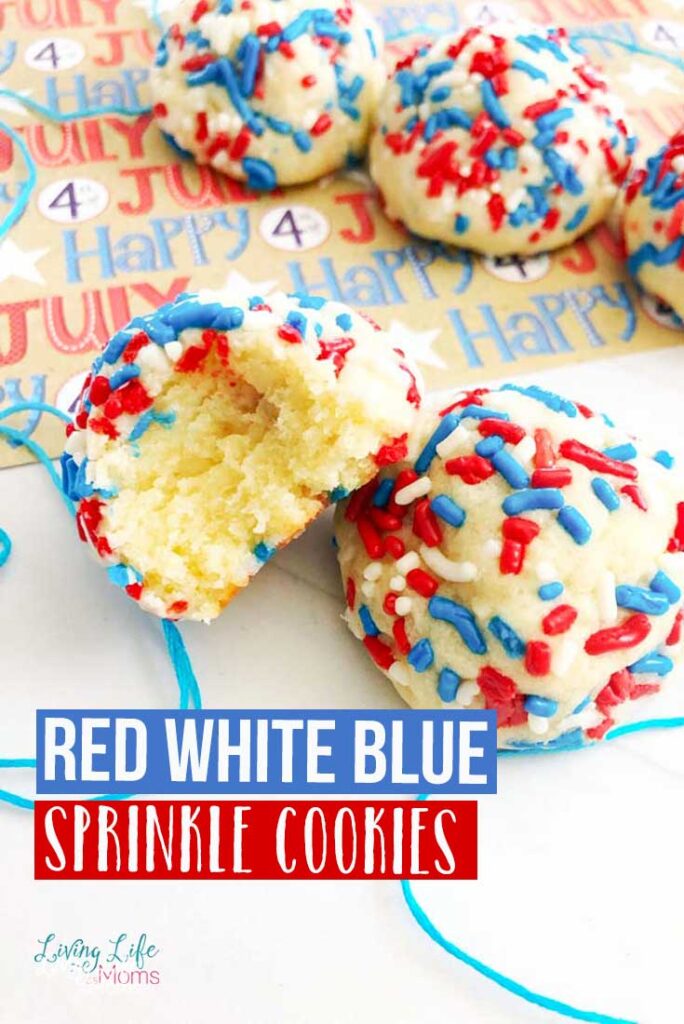 How absolutely cute are these 4th of July firecracker jell-o cups from Cincy Shopper!
These are made with two different flavors of jello and some unflavored gelatin and milk with a maraschino cherry on top!
So so cute! Isn't jello an all American dessert…I have sweet memories of eating it as a kid 🙂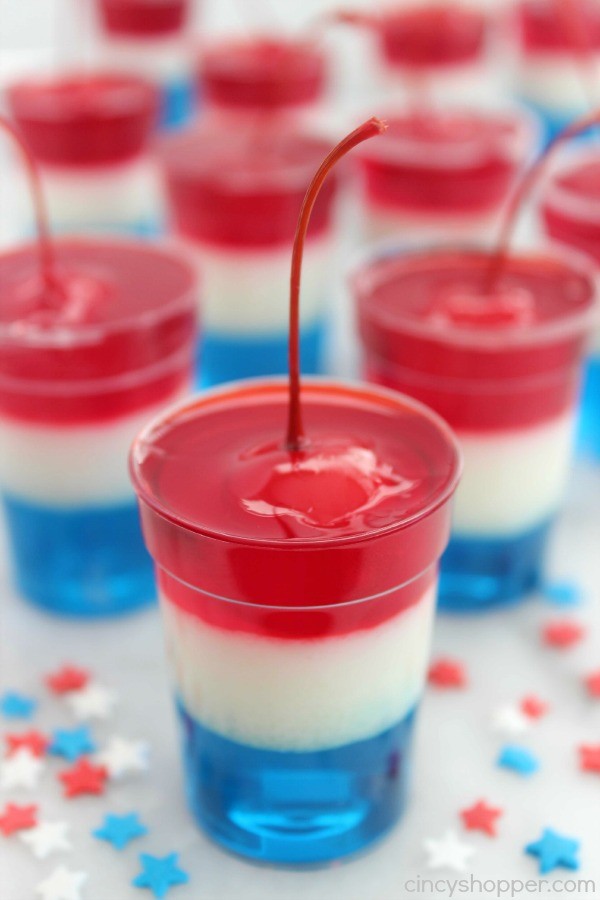 4th of July Decor
Debbees Buzz always has amazing holiday wreaths and this one is no exception! The ribbons that she used to make the wreath are so nostalgic.
I love that she named it "uncle sam wreath pedals bike to July 4th parade!
So cute and fun!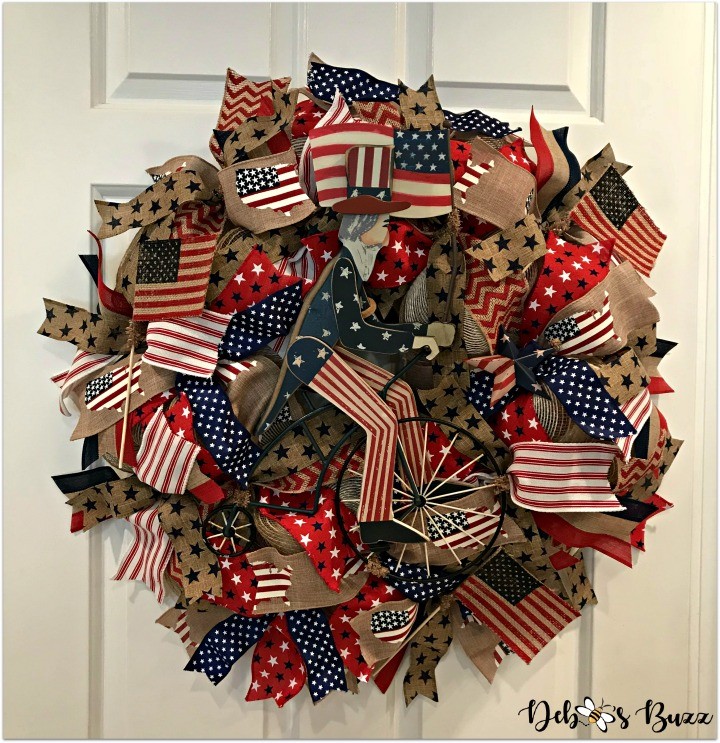 Karins Kottage Happenings
We have been busy with our grandkids lately. Spending time at the lake going paddle boarding, taking walks around the lake, eating smore's and having sleepovers.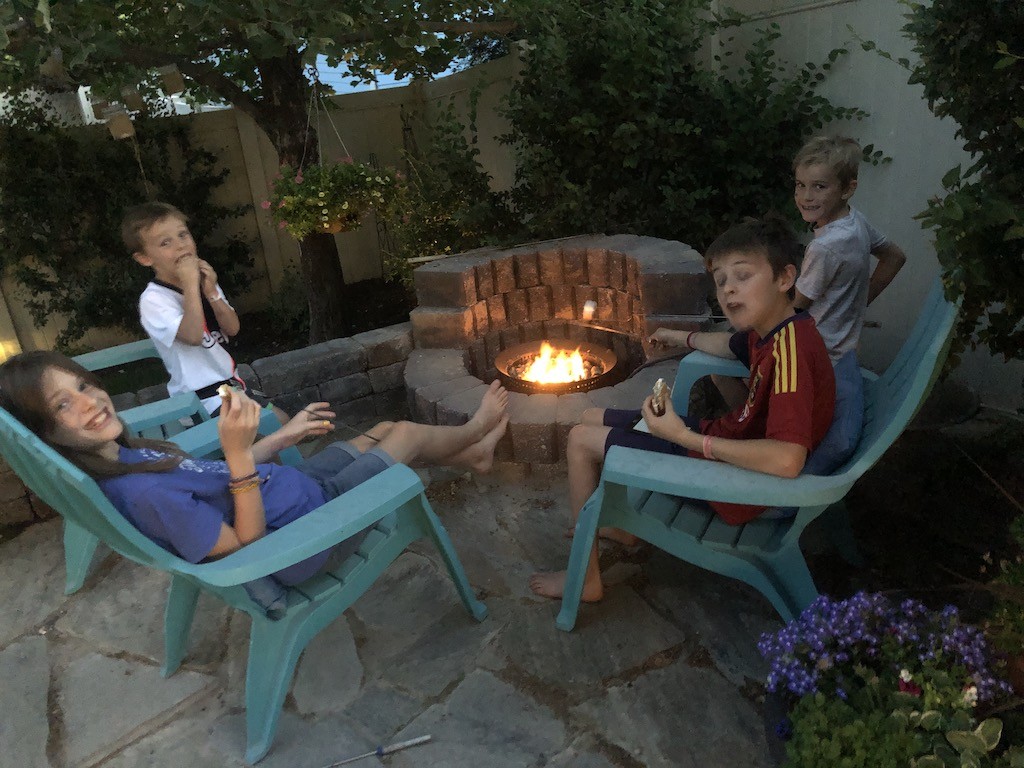 I wish I could make time stand still because this is such a special time right now with these pups!
Our oldest granddaughter will soon be a teenager and probably won't want to spend as much time at grandma's house. So I am soaking up as much time with the grands as I can.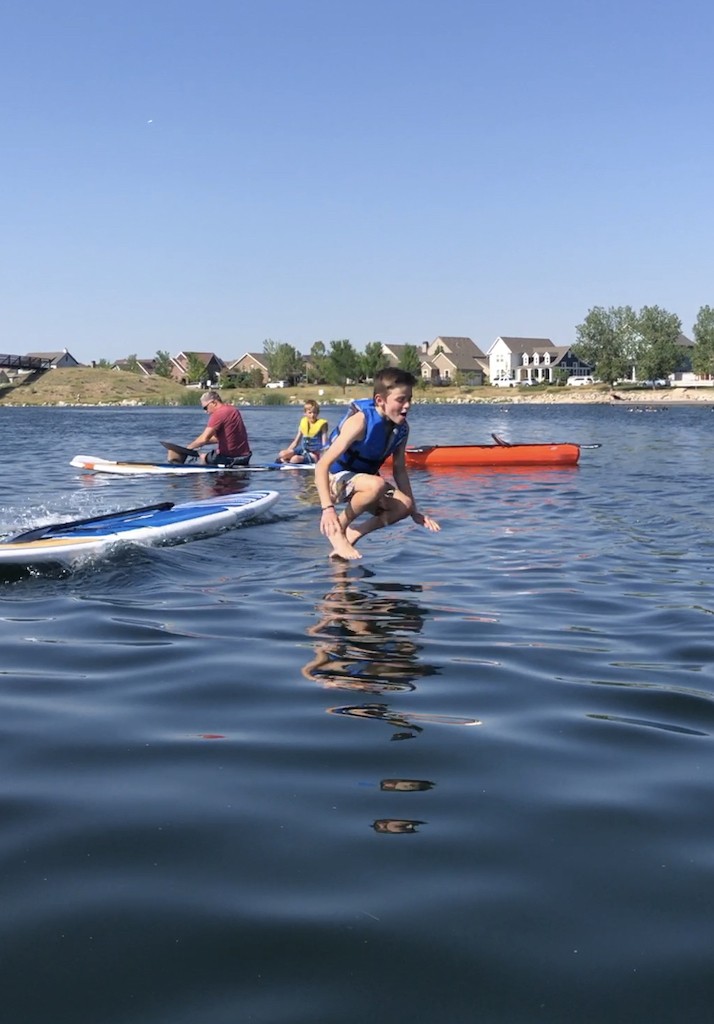 We have the best friends because they let us store our boards at their house. We live right off the lake and they live right on the lake so it makes it so nice that we don't have to lug all our stuff over there.
Even the three year old helps bring in the paddles. Notice she is also carrying her snack bag 🙂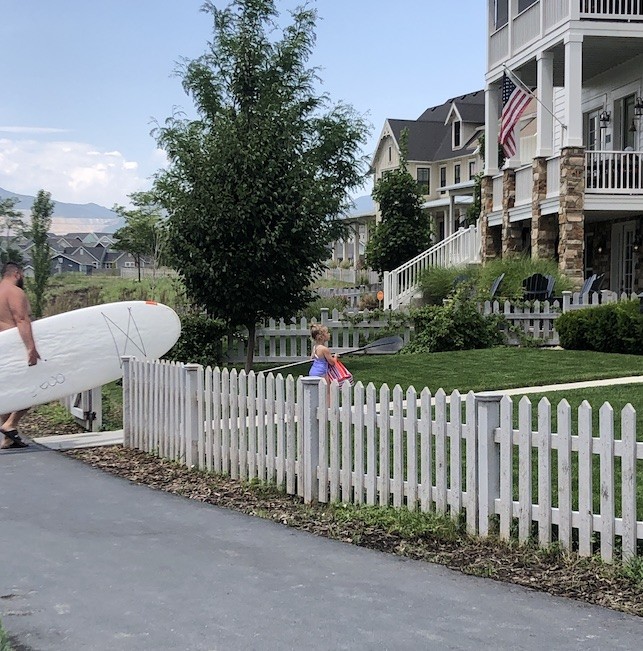 Such fun memories for us!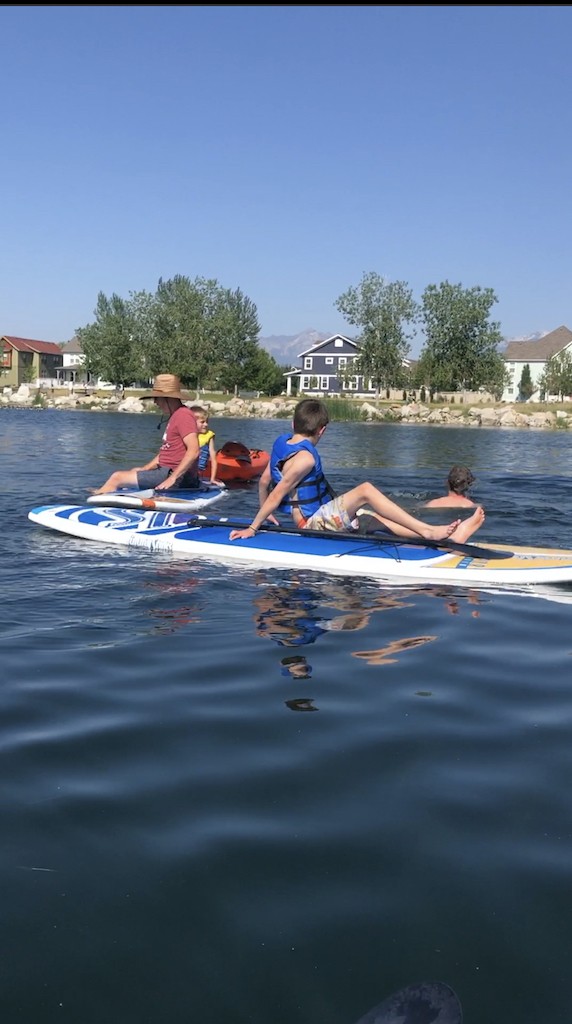 Feeding the ducks on our walk around the lake. It is these little pleasures in life that we sometimes take for granted.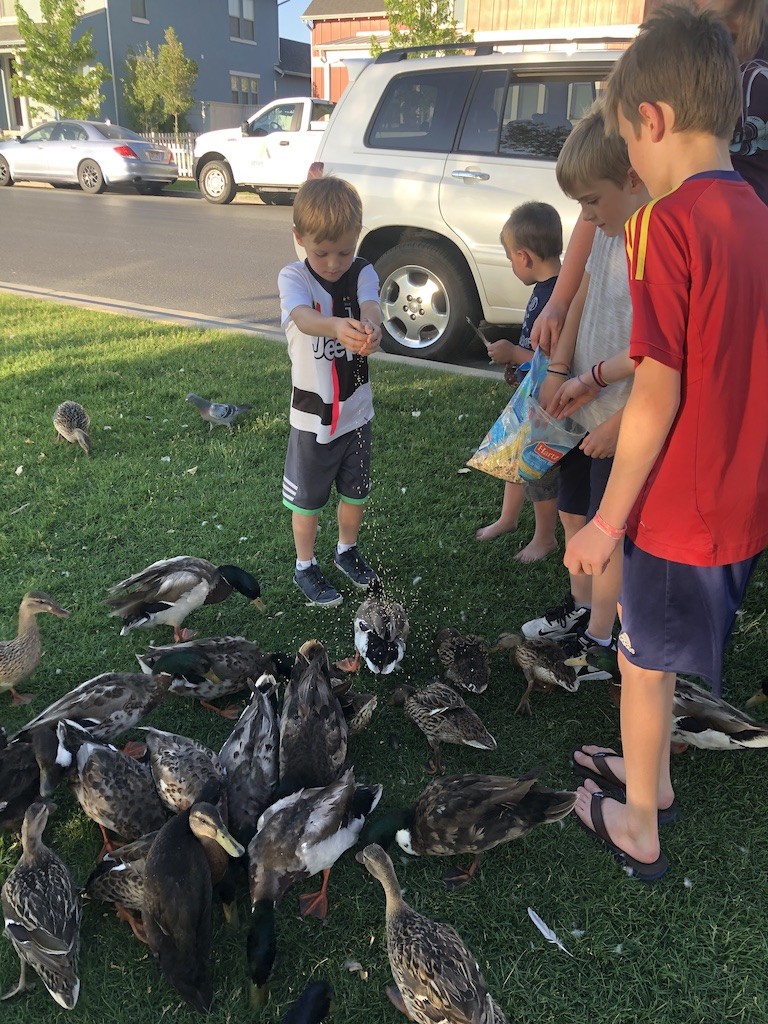 Shopping

Link Party