If you have followed me for awhile you know how much I love red white and blue celebrations. This Memorial Day might be a bit different because of Covid-19 but nonetheless we can still celebrate! Create these easy red white and blue mason jar vases with just a few supplies.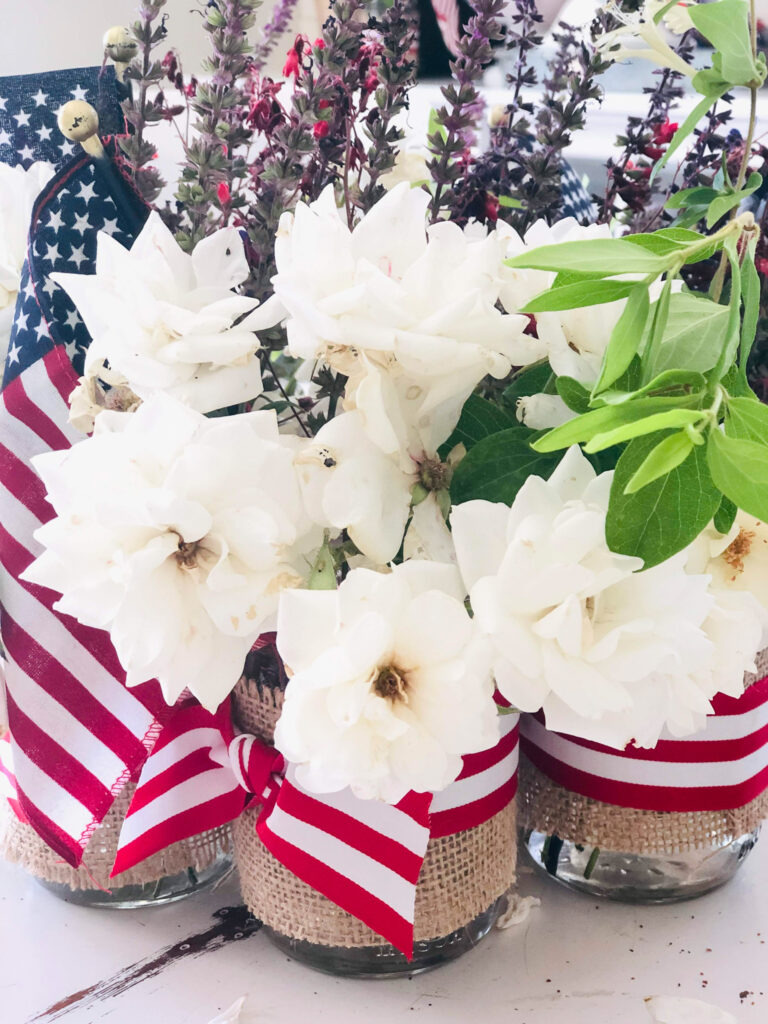 Supplies Needed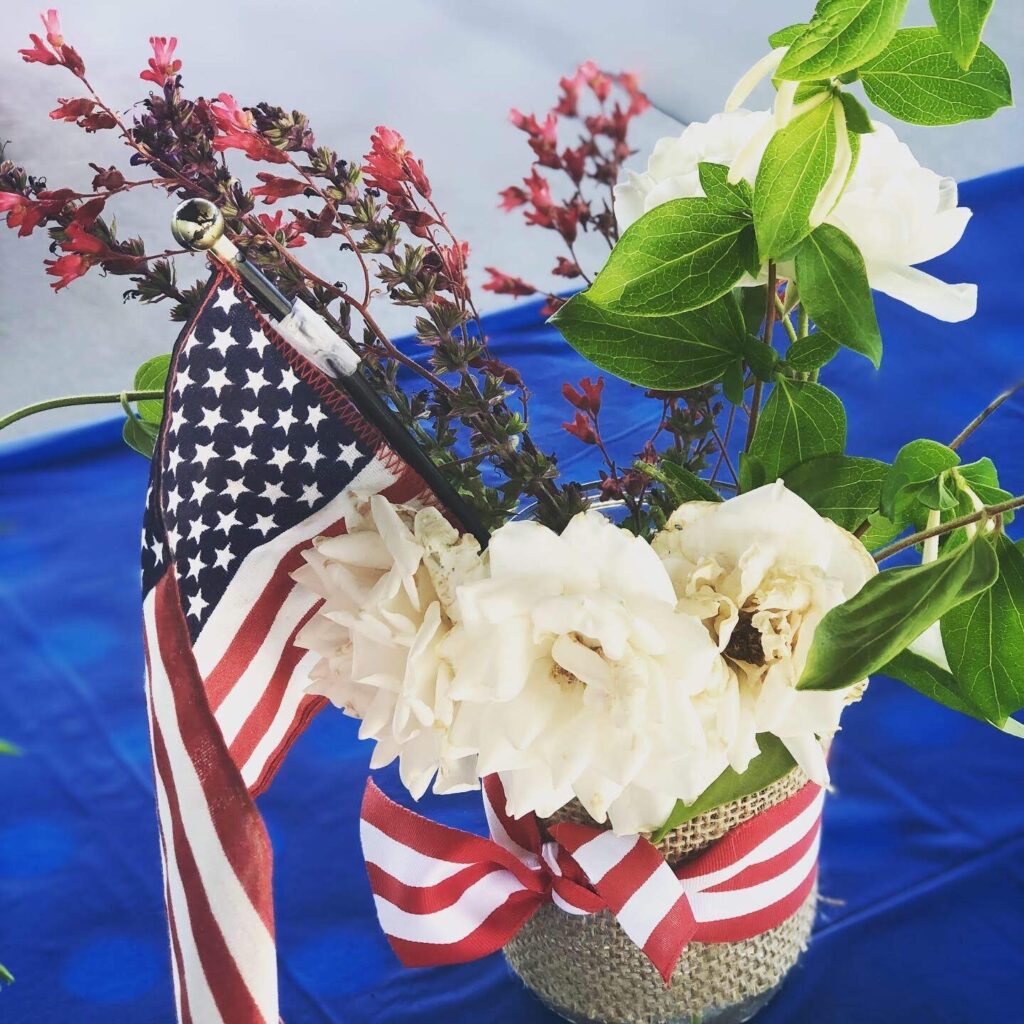 Small strips of burlap, red and white striped ribbon, grocery store flowers or flowers from your yard, small American flags, mason jars and a hot glue gun. These easy red white and blue mason jar vases are perfect for all American baby shower, Summer birthday, Memorial Day or 4th of July celebrations. I love the fact that they are so inexpensive too!
Easy Red White and Blue Mason Jar vases Video
Flowers
I used flowers I could find around my yard and a few flowers from my friends yard. White roses mixed with blue salvia make the prettiest bouquets. I love old fashioned roses that have a heavenly aroma.
More Red white and blue Centerpiece Ideas
I have posted a lot of fun and inexpensive red white and blue centerpiece ideas. One of my favorites is when I used a tricycle here and another I used old root beer bottles with American flags in them. Of course Mason jars always make the perfect centerpiece and I love the many ideas from Mason Jar Crafts Love her ideas are so cute and easy to recreate!
Shop this post