Welcome to Karins Kottage Linky Party #267 where you can find lots of fun ideas for your home. It is such a pleasure to host this party every week. Highlighting 4-6 bloggers each week is such a treat for me and I hope for each of you too!
Hope you all had a beautiful Easter Sunday celebrating with friends and family.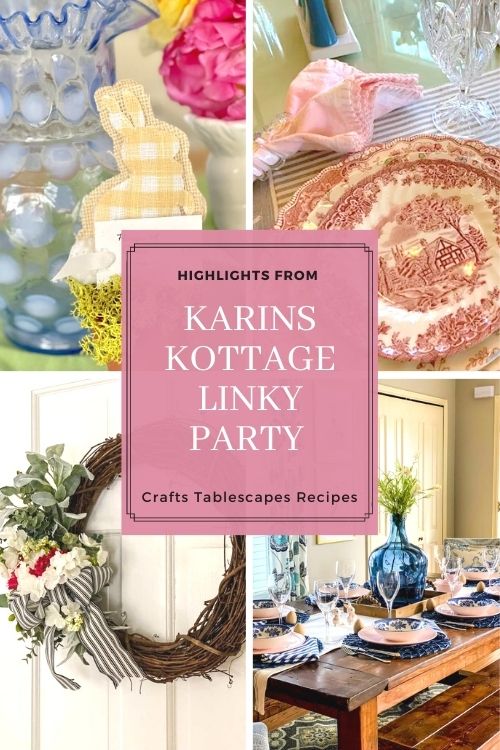 Who am I highlighting this week?
I am so glad you asked! First up is My Family Thyme 5 easy ways to to welcome spring into your kitchen. I just love her idea of hanging a spring wreath in the kitchen.
I think I might like to hang one on my my pantry door. She shares lots of other simple and refreshing ideas for your kitchen.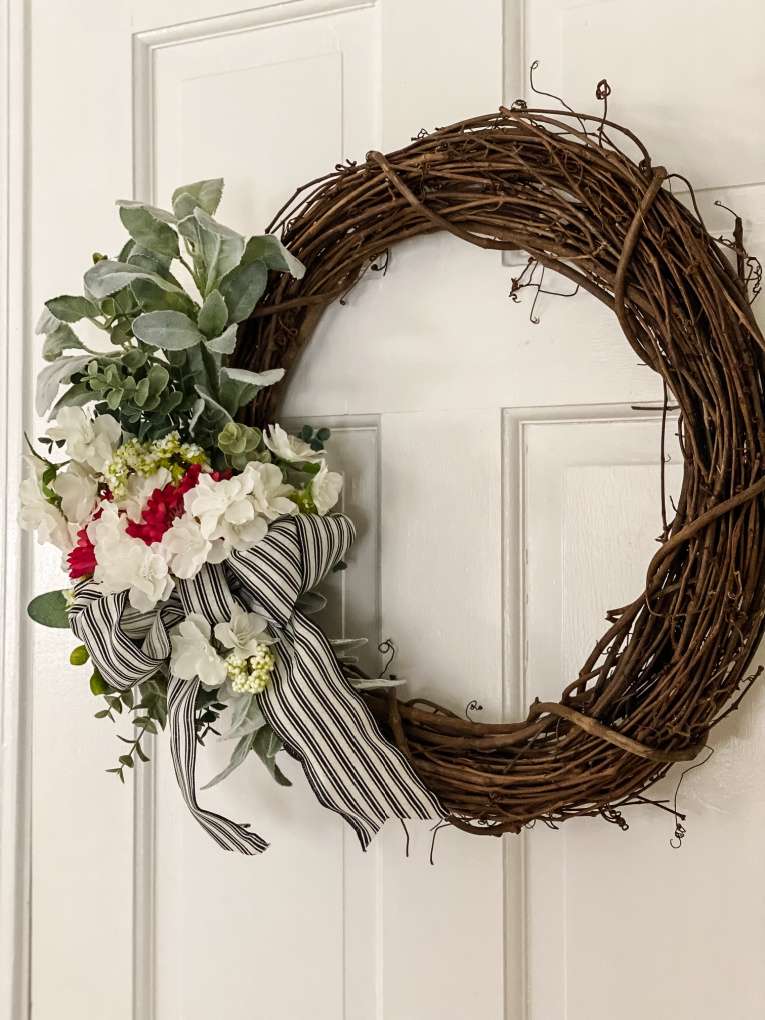 Cottage in the mitten had me smitten (did you like my rhyming there haha) with her blue, white and a little bit of pink tablescape.
The large blue vase in the middle is just so eye catching!
The little touch of light pink dinner plates just makes for a beautiful inviting table.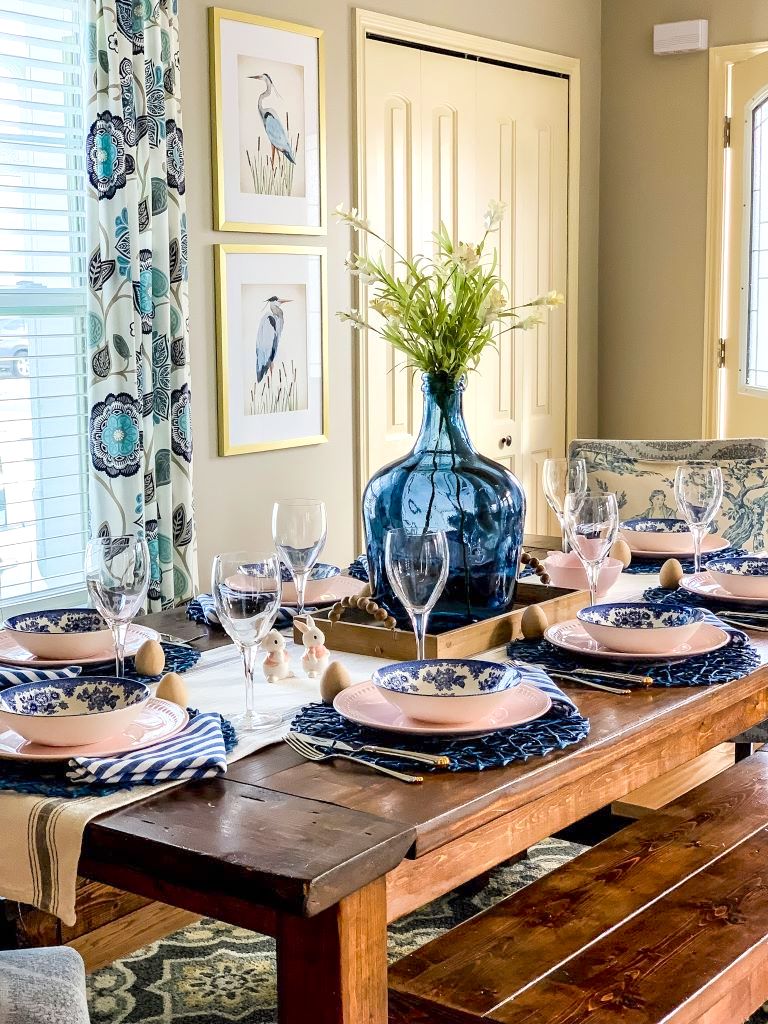 Speaking of pink look at this thrifted tablescape that Thrifting wonderland created!
Truly she is a master at finding such beautiful items at the thrift store and then putting them all together like magic!
I seriously need to be thrifting more often!
A few years ago I used all thrifted items to create my dining room here.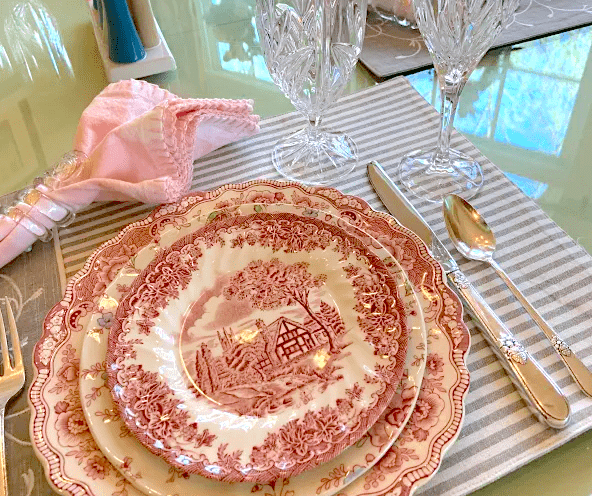 You are going to love these 5 ideas of how to repurpose Easter garlands from Feet under My Table. Leslie shares some super creative ideas!
Everything from making napkin rings to place cards, silverware bundles and more!
Make sure you pop over to see all of her fun ideas!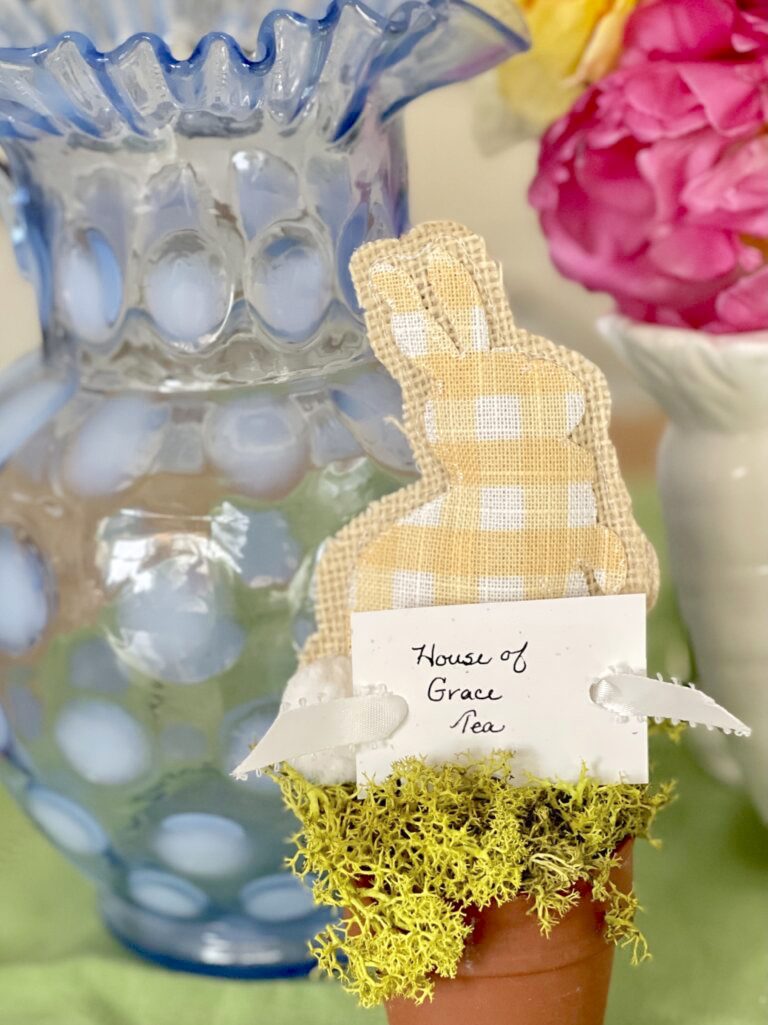 Karins Kottage Happenings
I gave them simple little Easter baskets with a couple of goodies and treats in them.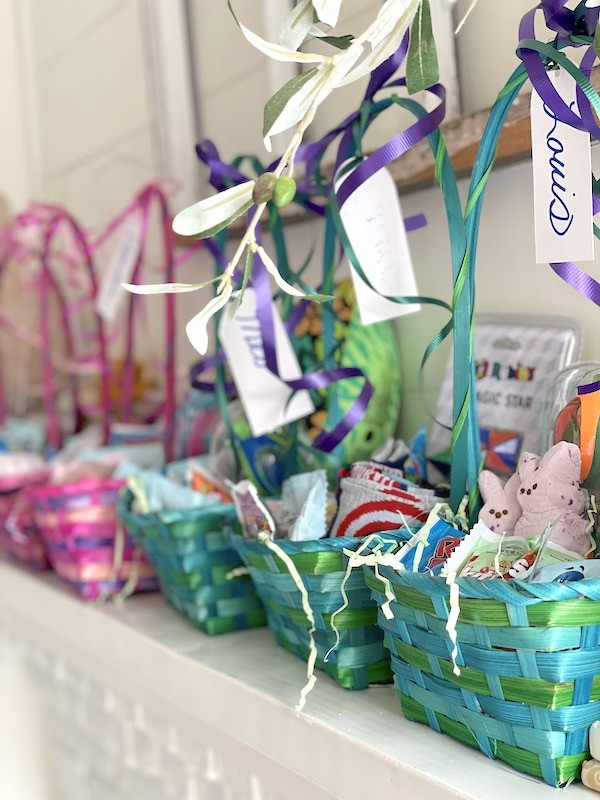 We had a fun Easter egg hunt in the house with the grandkids.
They always look forward to the hunt 🙂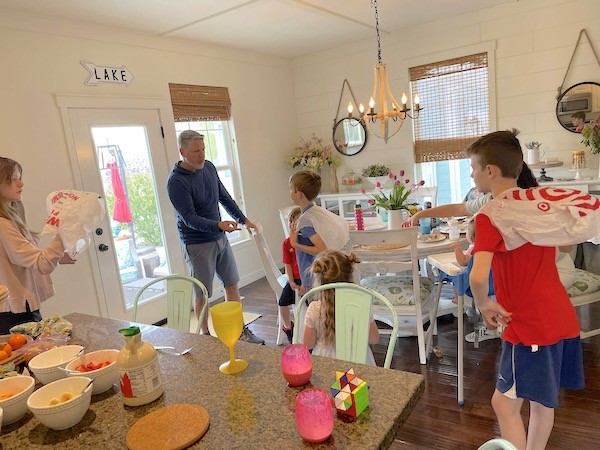 Then we had everyone including a couple of nephews and niece over for Easter dinner on Sunday. I made a delicious ham, roasted mashed potatoes (plus a vegan option as well), roasted orange carrots and roasted asparagus.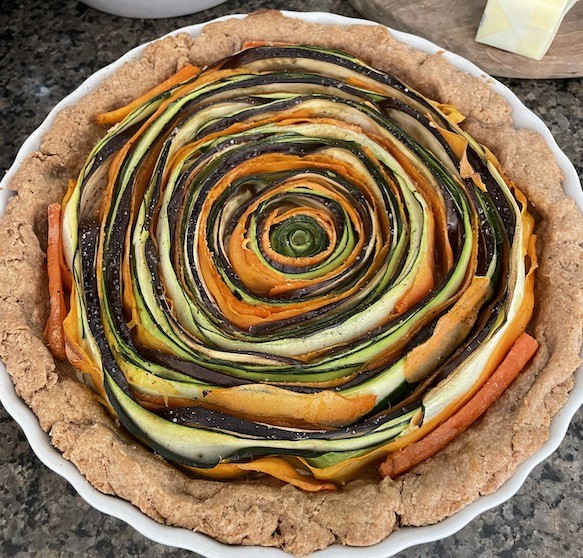 Madeline my vegan daughter made a gorgeous vegetable tart.
My granddaughter made bunny rolls, my niece made a yummy salad and her hubby made the best focaccia bread.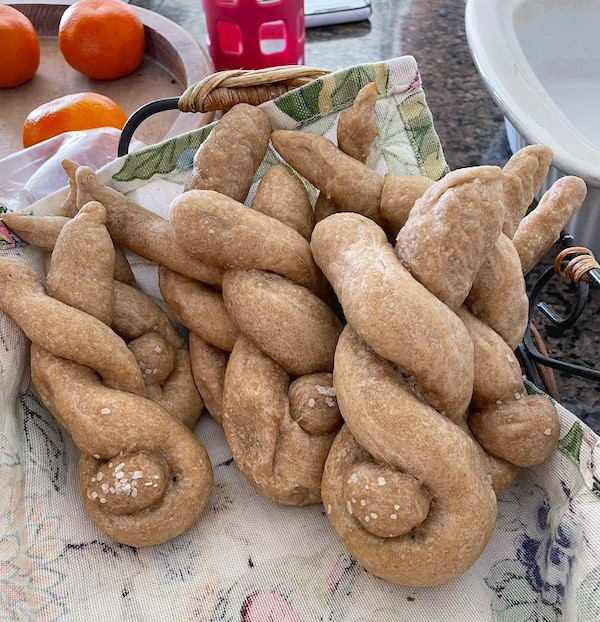 Emily my youngest daughter made an amazing lemon cake with fresh raspberry frosting but I did not get a photo!
Nevertheless it was a delicious feast!
Other posts you will love
Linky Party