I just love striped shirts and today I am showing how to style this one 5 ways!
Striped shirts are just classics and never seem to go out of style.
This particular top is more like a long sleeved t-shirt.
I like how it goes up on the sides to help create a longer leg look.
Layering the striped top over white blouse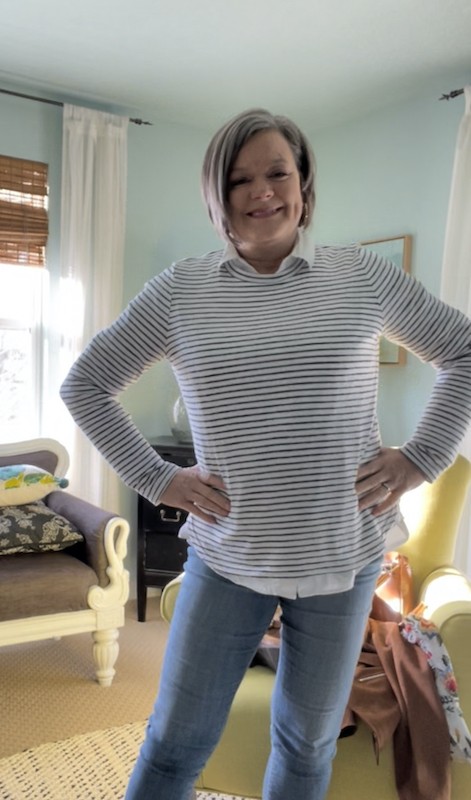 I created this video to show you how to style the shirt 5 ways.
Start by layering it over a basic white blouse with skinny jeans that have raw hems.
Basic and simple.
Add a scarf and red flats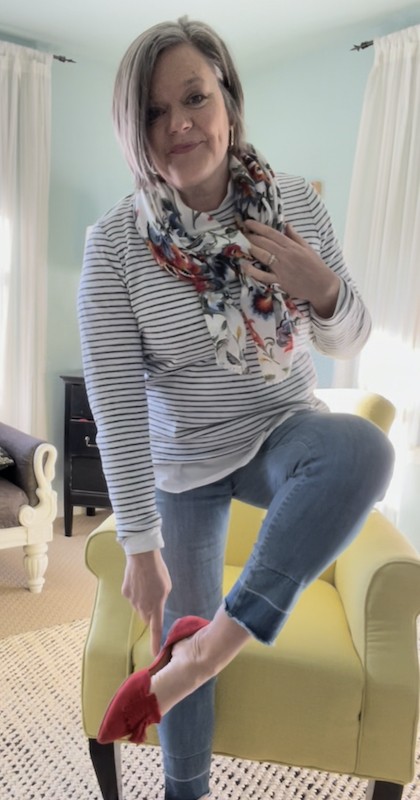 To bring in some color I added a fun multi colored blue red and white scarf.
Then to add a pop of bright red on my feet I added red suede flats.
It is such a fun look.
White adidas and black puffer vest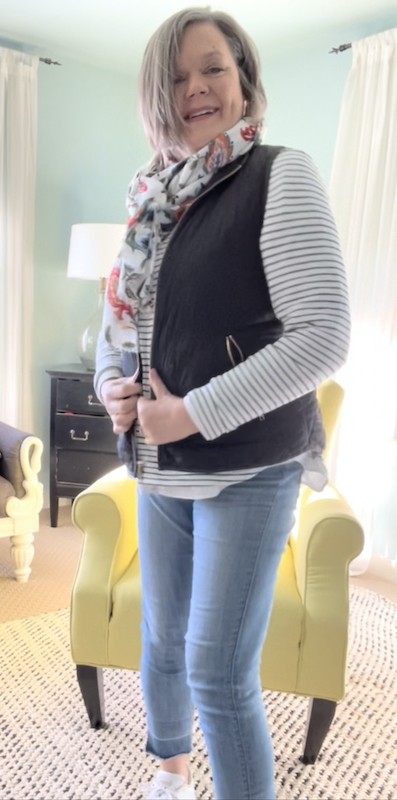 Next in the video you will see how by adding a black puffer vest and changing out the red flats to white adidas changes the whole look.
Casual, fun and warm.
Green Utility jacket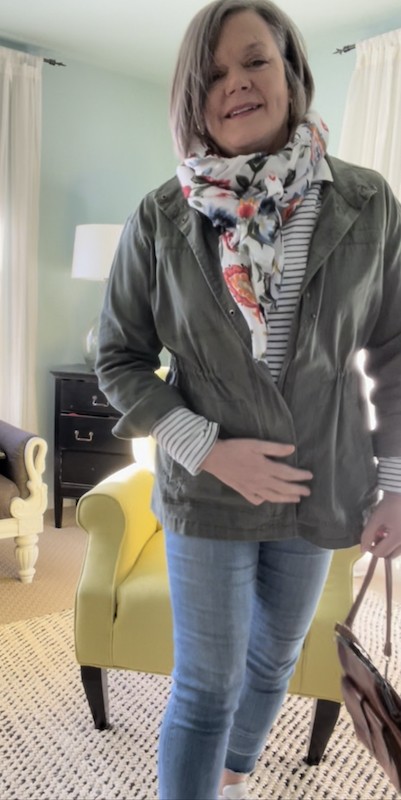 A lighter weight utility jacket with pockets and drawstring at the waist changes the look once again.
I like the green color mixed with the stripe top.
Layering the white blouse under the striped top and adding the jacket also creates a longer leaner look for us short waisted gals.
Suede jacket and leather boots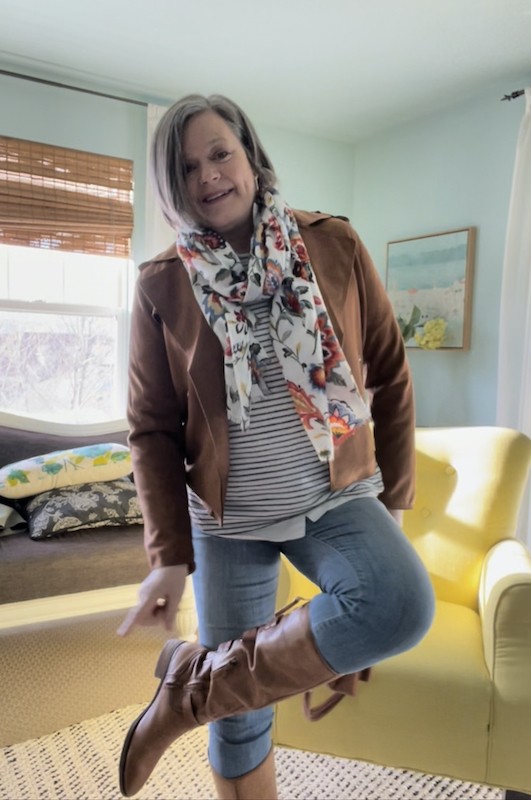 My favorite look is wearing a brown suede jacket over the white blouse and striped top.
Keeping the scarf but changing out the adidas white sneakers to tall leather boots and adding a mini leather backpack make the outfit a little sassy 😉
I am ready for a fun date night with my hubby!
Two more striped shirt outfits that I styled are here.
Shop Similar Clothes