Centerpiece Wednesday Linky Party #199! Next week will be my 200th! When I started my blog (TheStyleSisters) back in 2008 I had no idea what I was doing haha. My sister and I started it thinking we would be famous and be on Opra one day! I just laugh thinking about it now. Thank you everyone for supporting me through this blogging journey and I hope to inspire you to try new things every now and then.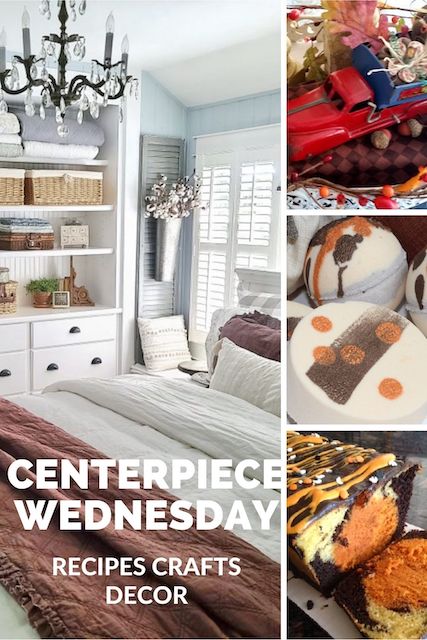 Throwback to Old Post
Here is a throw back to one of my first posts from March of 2008 when I painted my kitchen black and white! You should really go see the before…it was oak and black and I could not handle the darkness. It totally transformed this space. I loved this house we have since moved twice since we lived in it.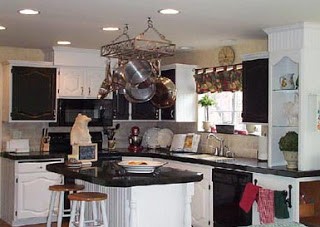 Centerpiece Wednesday Linky Party Highlights
Kim over at Shiplap and Shells created this gorgeous fall bedroom! I am seriously swooning over the colors, textures, the lovely crystal chandelier. This makes me miss the one I had in this dining room. I have since changed it out. Does this happen to you?… I make changes in some of our rooms and then I end up missing how it looked in the first place!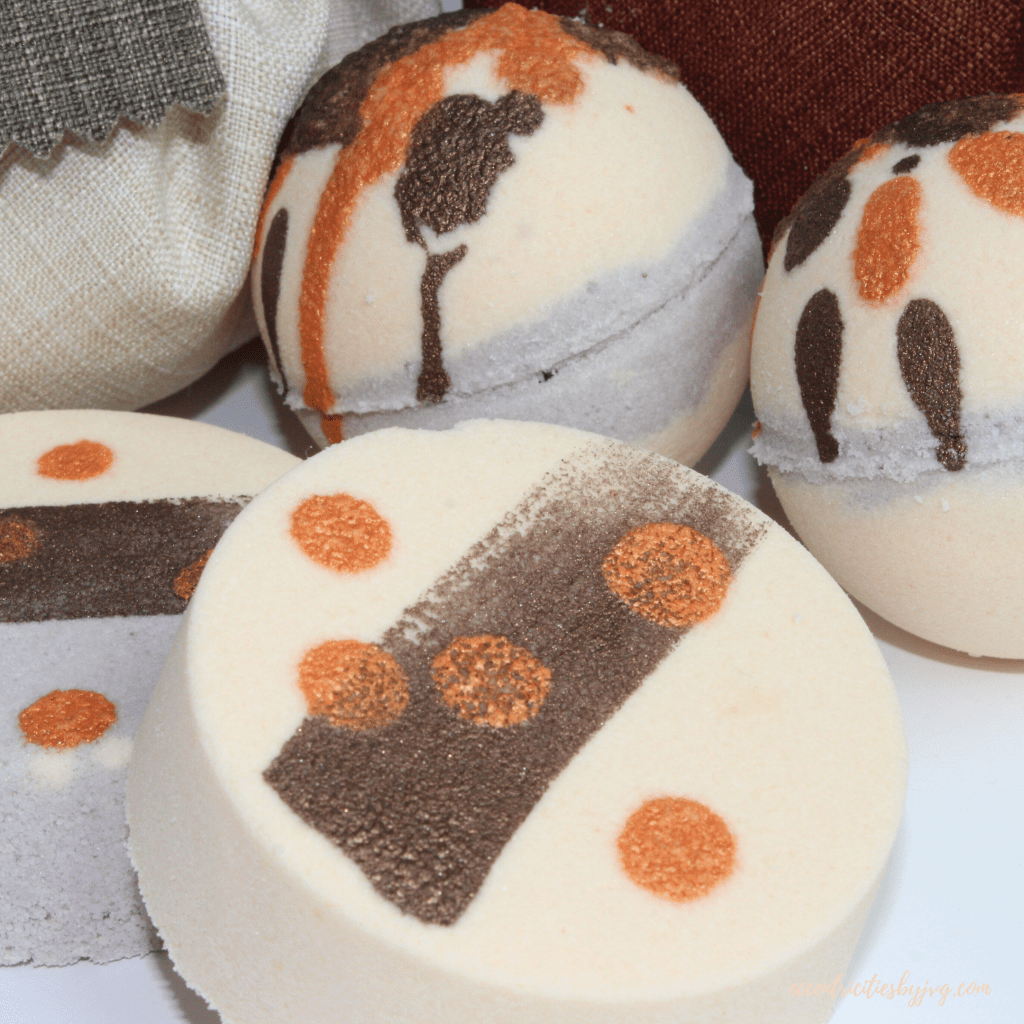 Don't these look like expensive chocolates? They are bath bombs! DIY Pumpkin Mocha Latte Bath Bombs by Eccentricities by JVG I think these would make fabulous Christmas gifts don't you? I think I need to make some! Here is another idea you might want to make to give as a Christmas gift that is super easy and cheap too!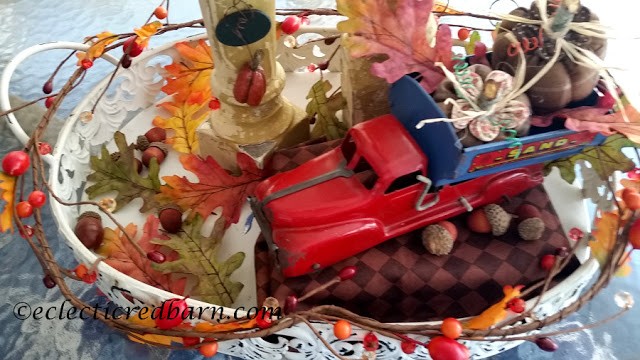 I love this cute antique red truck! Beverly over at Electric Barn put together this Centerpiece using this truck that belonged to her children's great grandfather! How sweet is that to use something that is a family heirloom in a centerpiece. I did a Halloween tablescape where I used a scary picture of my mom hahah You should go check out the story behind the photo.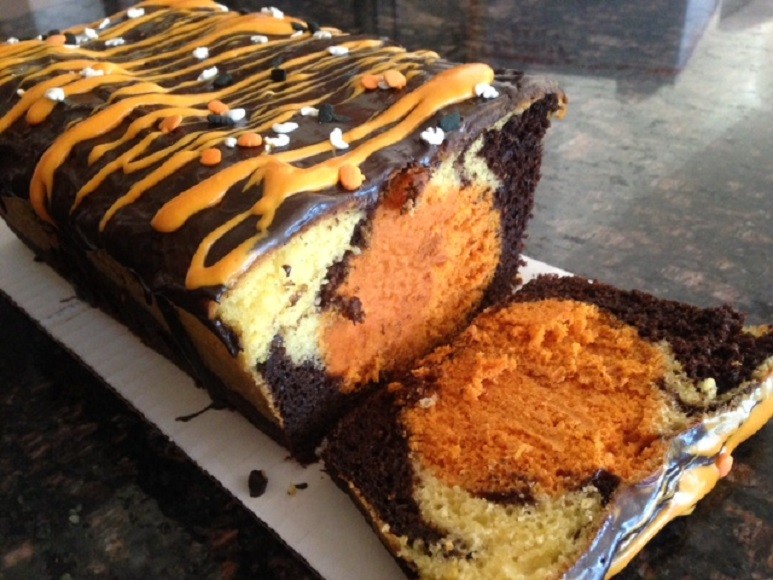 How about this amazing looking fall/Halloween cake!! Pumpkin surprise marble chocolate cake! Hello!! Doesn't this sound fabulous or what? This recipe from Seasonal and Recipe Exchange feeds a crowd and it makes 3 cakes! Perfect for Thanksgiving when the family is around. Feeding a crowd is fun and easy to do if you use an electric roasting pan. I made not one but two chickens at one time in mine with herb butter and they turned out amazing! It is making my mouth water thinking about both of these recipes!

Happenings At Karins Kottage
Frankenstein Pasta that Kids will love to make and eat perfect meal for Halloween Night made with homemade pesto sauce!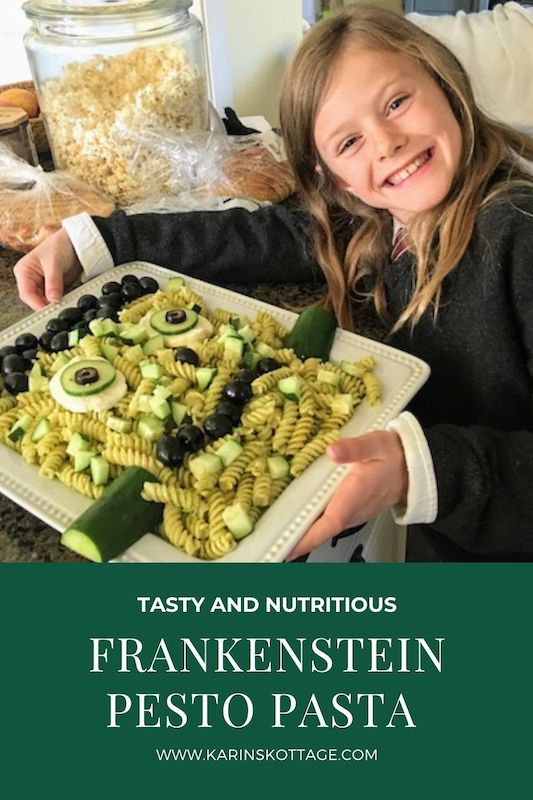 Check out my Fall/Halloween Porch and see how I put it together.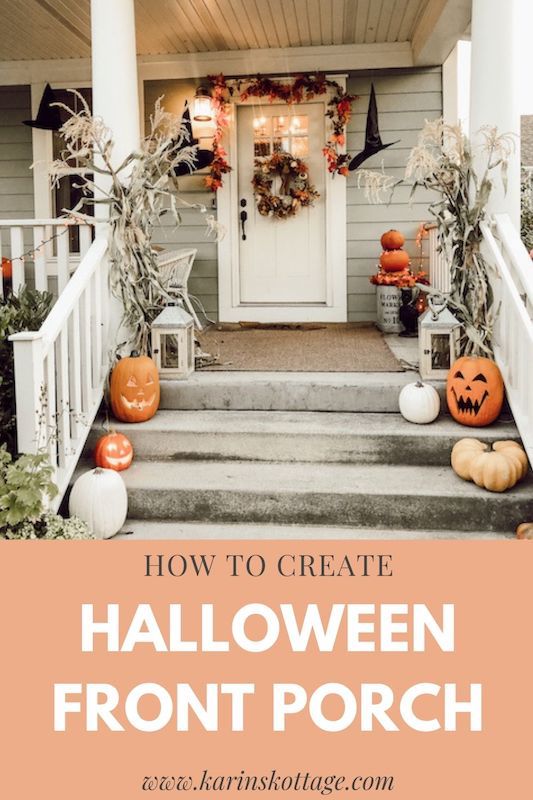 A Few Other Posts For You
Halloween Watermelon Pirate ship
Okay enough about me and my Kottage let's see what you all have been up to!
Linky Party