Hey there, lovely readers of Karin's Kottage! Are you ready for a delightful dose of kIds get creative in the kitchen? My daughter Emily and I are teaching kids cooking classes again. This week, we dove headfirst into a kids' cooking class that was an absolute blast. The kitchen was abuzz with excitement as little chefs-in-the-making whipped up some morning magic: waffled hash browns, air-fryer French toast sticks, and a homemade Orange Julius drink that was simply scrumptious.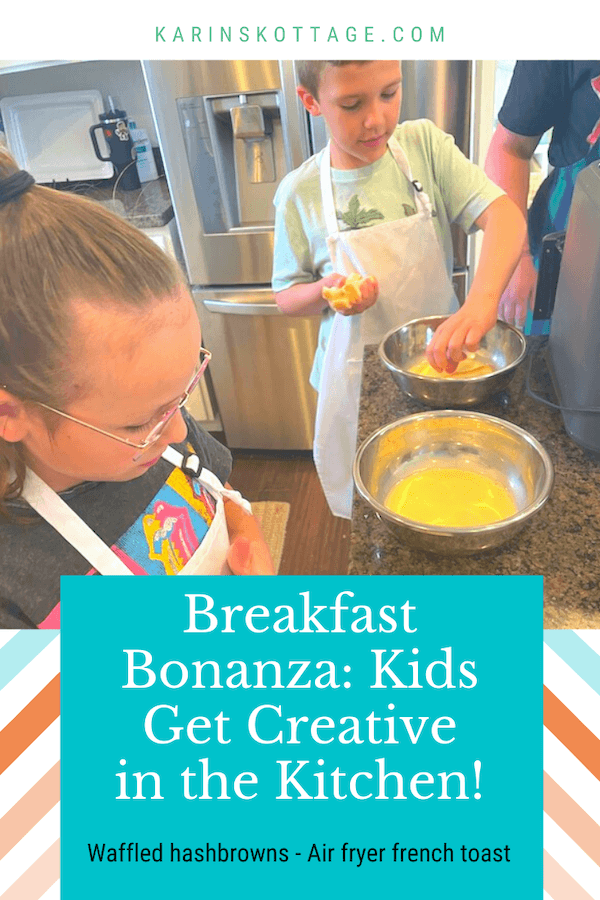 Eager creative kids ready to cook in the kitchen
Picture this: a group of eager youngsters armed with potatoes, graters, mini waffle irons and a sprinkle of imagination. Our mission? Crafting the ultimate waffled hash browns. But these weren't your average hash browns – oh no! Our junior chefs learned the secret to crispy perfection.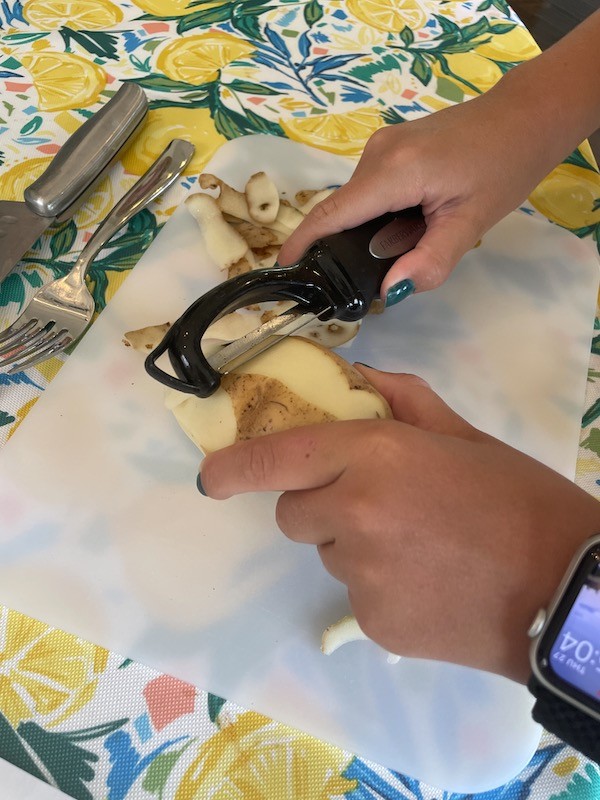 First up, the all-important potato prep: washing, peeling and shredding spuds and giving them a good squeeze to eliminate excess moisture (don't worry, paper towels were our trusty sidekicks).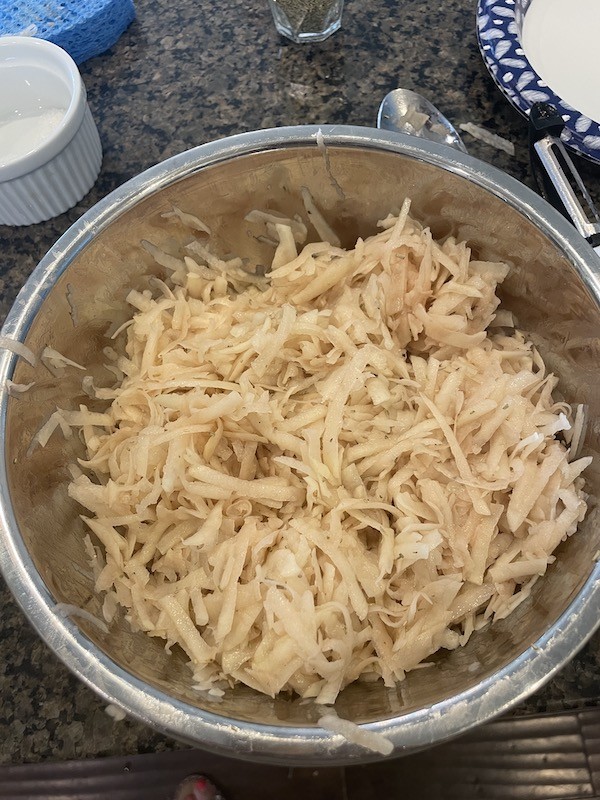 With a sprinkle of rosemary, salt, pepper, and a drizzle of melted butter, it was waffle iron time!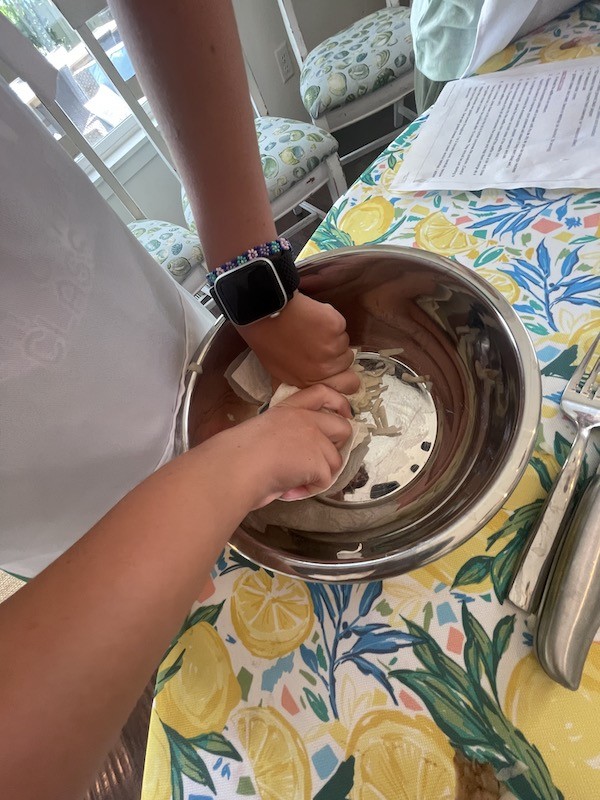 Speaking of waffles here is one of my favorite fall waffle recipes
The result? Golden-brown hash browns topped with a medley of shredded cheese and perfectly crispy bacon, baked to perfection in a 400-degree oven.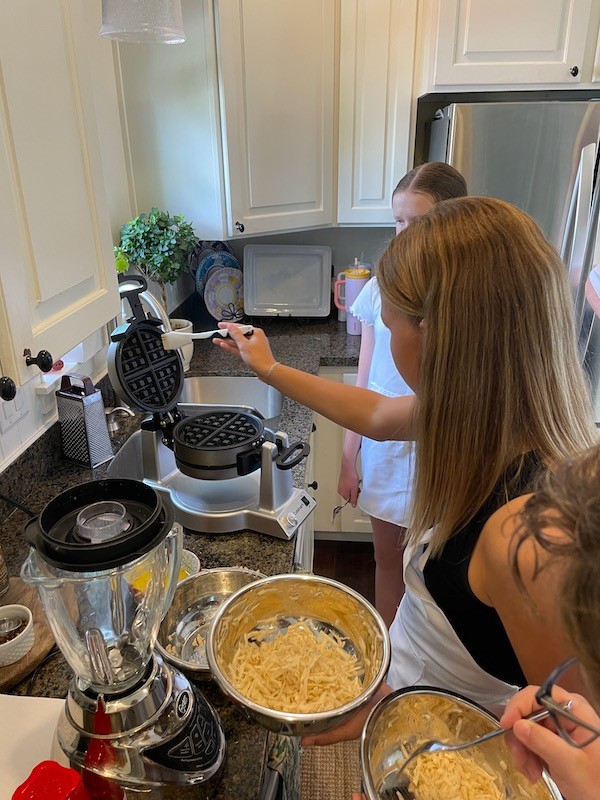 Can you say 'delicious'?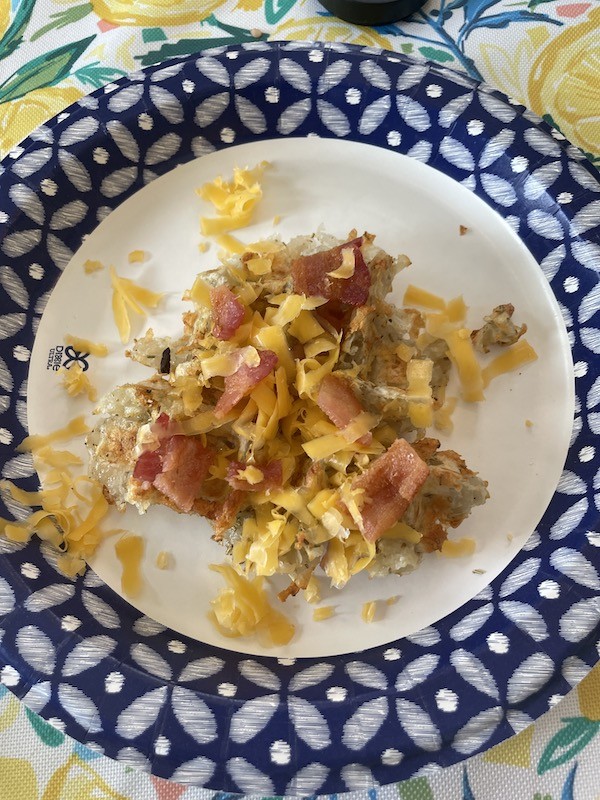 But the adventure didn't stop there.
Making French Toast sticks
Next on our culinary expedition were air-fryer French toast sticks. We had the kids take a slice of bread and cut it into four delightful sticks, perfect for dipping and devouring.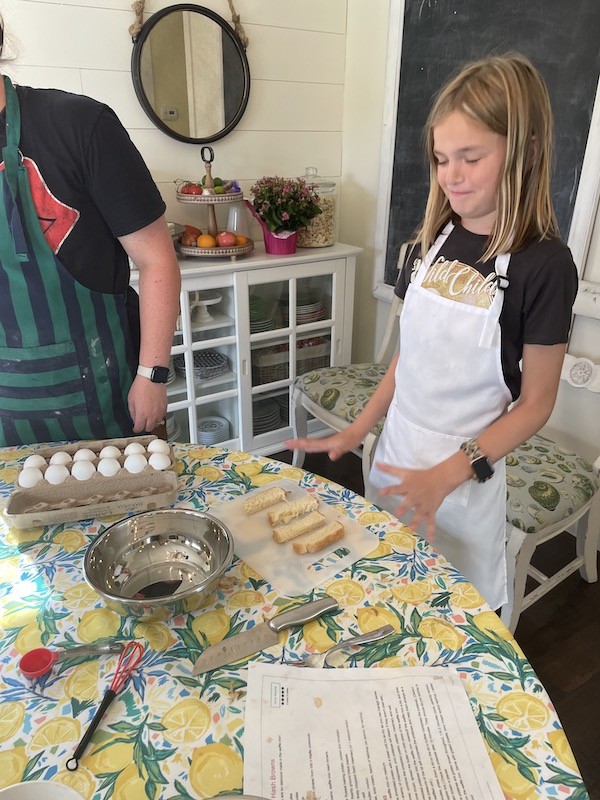 Our mini-chefs cracked eggs with skill and added a dash of milk and cinnamon for a tantalizing batter. Into the air fryer they went, emerging as crispy delights ready for a drizzle of syrup.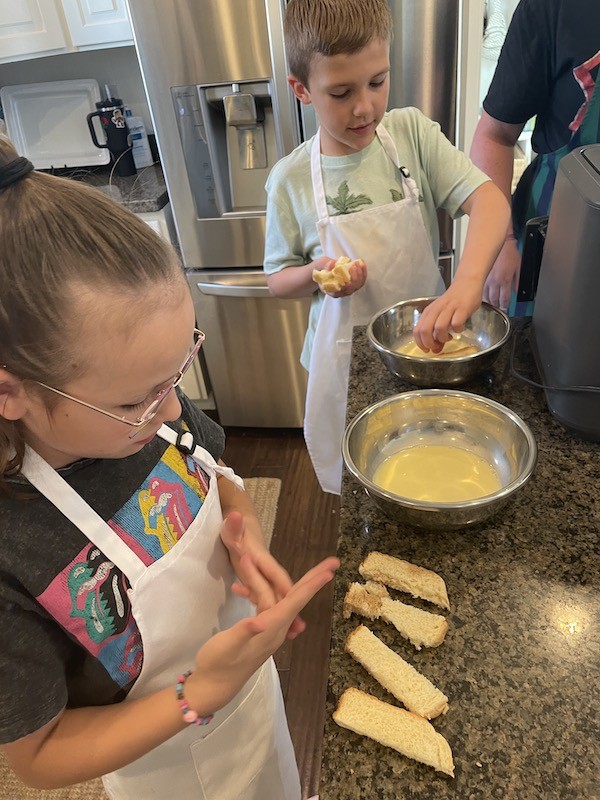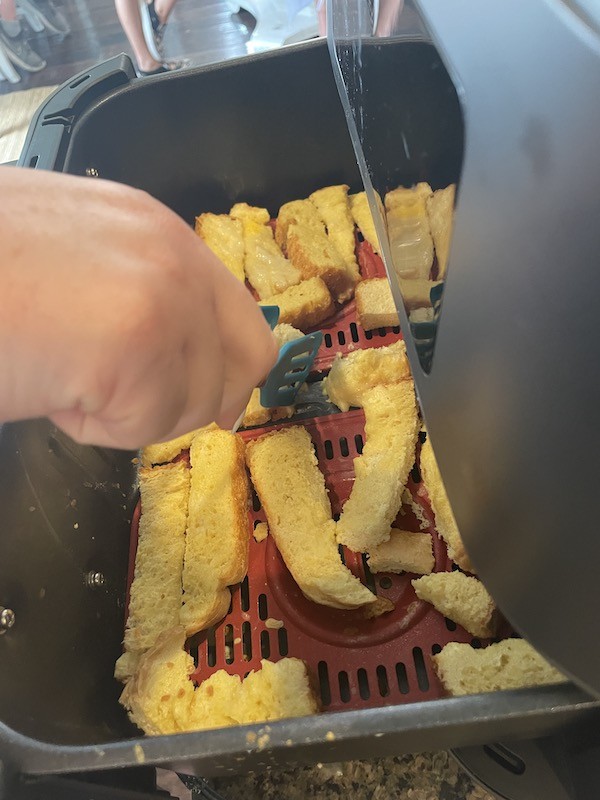 The air fryer magic worked wonders, creating a delectable treat that's bound to become a breakfast favorite.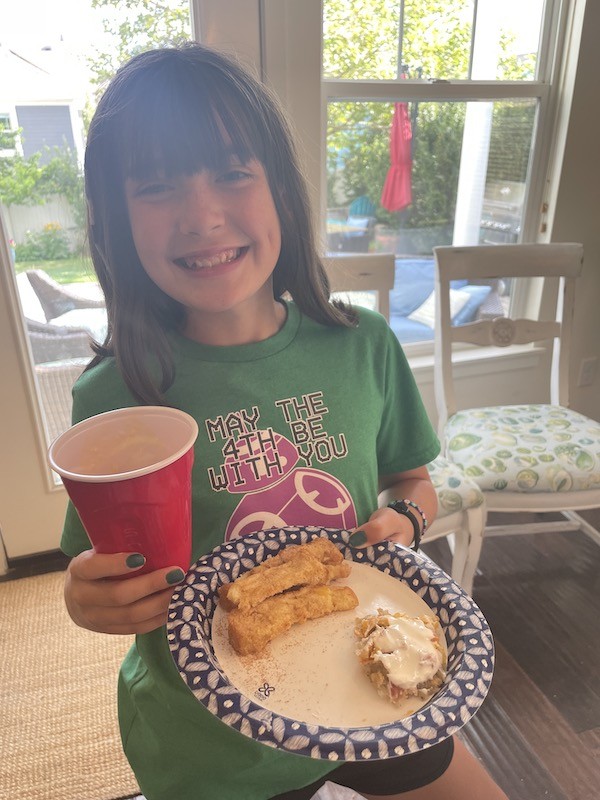 Kids in the kitchen whipping up Orange Julius
And what's breakfast without a refreshing sip? Our young kitchen adventurers embarked on a journey to concoct the most delightful homemade Orange Julius drink.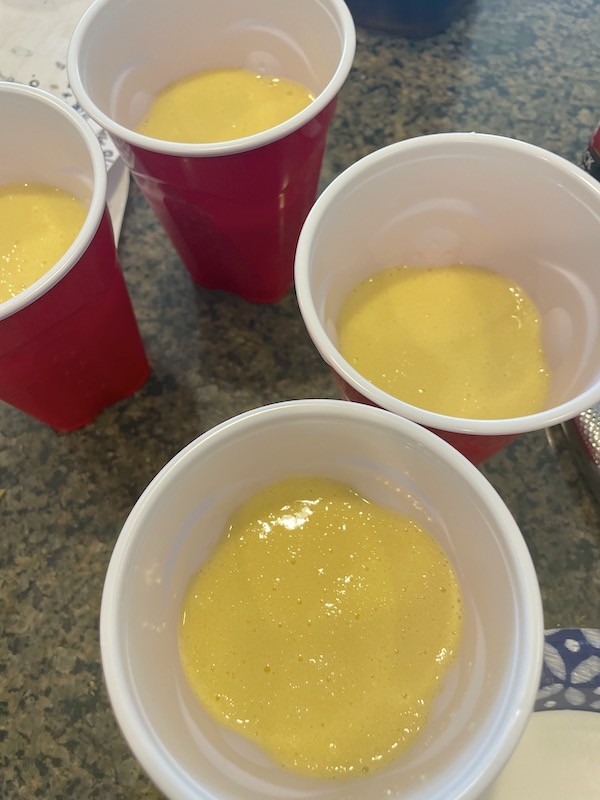 Armed with a blender and an array of ingredients, they blended frozen orange juice concentrate, milk, sugar, vanilla, and ice cubes to create a velvety-smooth masterpiece. The result was an explosion of citrusy goodness that left everyone craving more.
Learning Kitchen Skills
As we wrapped up our kitchen escapades, it was heartwarming to see the joy and pride in the eyes of these young chefs. Not only did they master new cooking techniques, but they also discovered the joy of creating scrumptious dishes from scratch.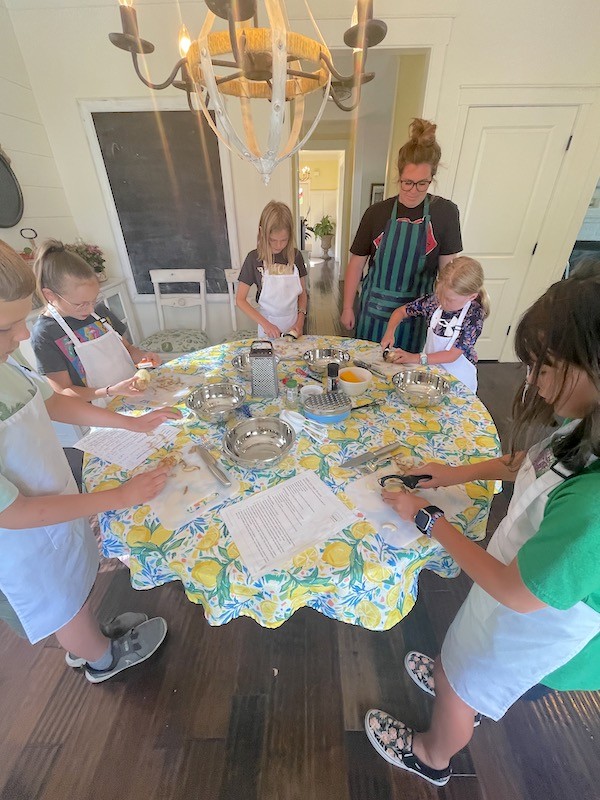 As the school bells ring once more, these talented kiddos are armed with culinary skills that will make breakfasts a breeze on busy mornings.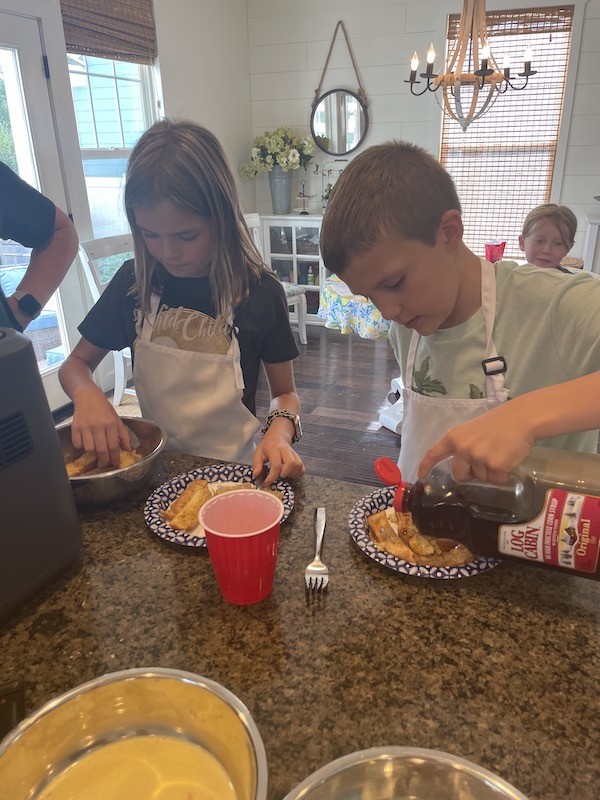 So, here's to the power of culinary curiosity and the joy of creating delicious memories in the kitchen. Until next time, keep those aprons tied and your taste buds ready for another cooking adventure at Karin's Kottage!
More Breakfast Recipes You Will Love
Protein pancakes with almonds and raspberries
Cottage cheese light and fluffy pancakes
Eating more veggies for breakfast
Shop Cooking supplies
These items make great Christmas gifts for your budding chef's or for your college kids.
These are affiliate links and I make a small commission if you purchase any item at no extra cost to you! This helps me keep my blog running and I really appreciate your help too!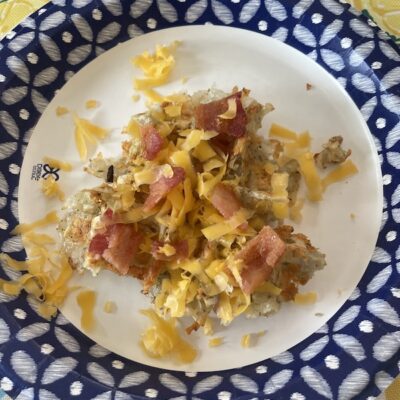 Waffled Hashbrowns
Easy way to make hash browns in a waffle maker. They come out crisp and delicious!
Ingredients
1

Russet Potato

1/2

tsp

rosemary

1/2

tsp

black pepper

1/4

tsp

salt

1

tsp

butter

grated cheese

1

tbsp

sour cream

bacon crumbles
Instructions
Make your waffled hash browns

wash, dry and peel your potato

Using a grater, grate your entire potato into a small bowl

Using a paper towel squeeze grated potatoes until dry. This allows the potatoes to get crispy in the waffle iron.

Add your seasonings to the grated potatoes and mix until combined.

Cook potatoes in waffle iron

Preheat your waffle iron, brush with butter on both sides of waffle iron

Place your entire amount of shredded potatoes onto the waffle iron. Close the lid. (It will be a bit overstuffed but as it cooks the potato mixture will compress.

Bake in waffle iron for 10 minutes or until golden brown.

Serve with grated cheese, cooked bacon bits and sour cream if desired.