I am trying to get more veggies into my diet and this morning I created this yummy veggie eggs on toast so I thought I would share it with all of you.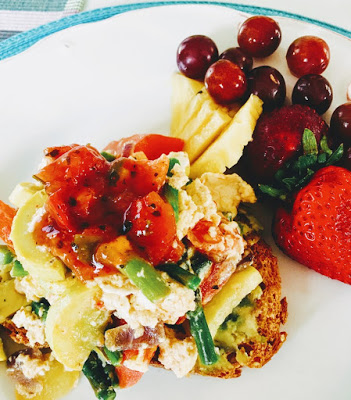 I only had two eggs left in the fridge for my hubby sooo to stretch them I sauteed asparagus, red onion, yellow squash, and 1/2 a tomato in a little butter until tender but still have a little crunch. (I hate soggy vegetables)
In another bowl I added the eggs, a little milk, kosher salt and my favorite seasoning that I use
ALL. THE. TIME. ON. EVERYTHING!!!.
Weber beer can chicken seasoning.
Seriously I should be a spokesperson for them I love it so much!!
I also added a little Gruyere cheese that I had left over in the fridge. I mixed it up, poured it over the veggies and scrambled it up.
For the last 1-2 minutes I broiled the eggs to fluff it up.
Then I toasted two pieces of left over french bread and slathered them up with avocado and topped it with my egg mixture with a dollop of mango salsa from Costco. Scrumdileeumptious!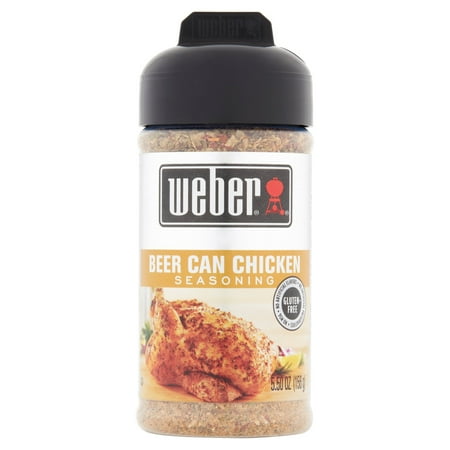 The hubsters loved it too! I feel like this was a total win because of 3 things-
1. I used up leftover bread, leftover cheese and my last two eggs
2. I got in more vegetables for breakfast
3. It was yummy!