I posted this picture of my Kodiak pancakes slathered with sauteed apples, almonds and coconut on my Instagram account and got 50 likes!
So I thought I would share my recipe with all of you.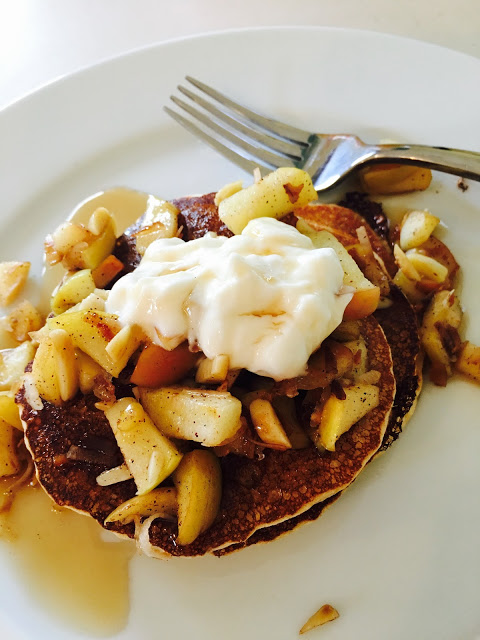 I really love Kodiak Cakes pancake waffle mix it has 7 grams of protein and 4 grams of fiber plus it is made of 100% whole grain wheat flour, 100% whole grain oat flour, non-fat dry milk, dried honey (honey, wheat starch), leavening (sodium bicarbonate, monocalcium phosphate), egg whites, sea salt…. and you Just add water…BUT
I usually make mine with milk and/or orange juice instead of water. Then I add one egg, 1 tsp. cinnamon and a lot of times I add a banana to the mix.
Pancake Griddles
Depending on how many people I am feeding, I cooking them up on either my electric griddle or my non stick griddle that sits right on my gas stove top. Sometimes I use both!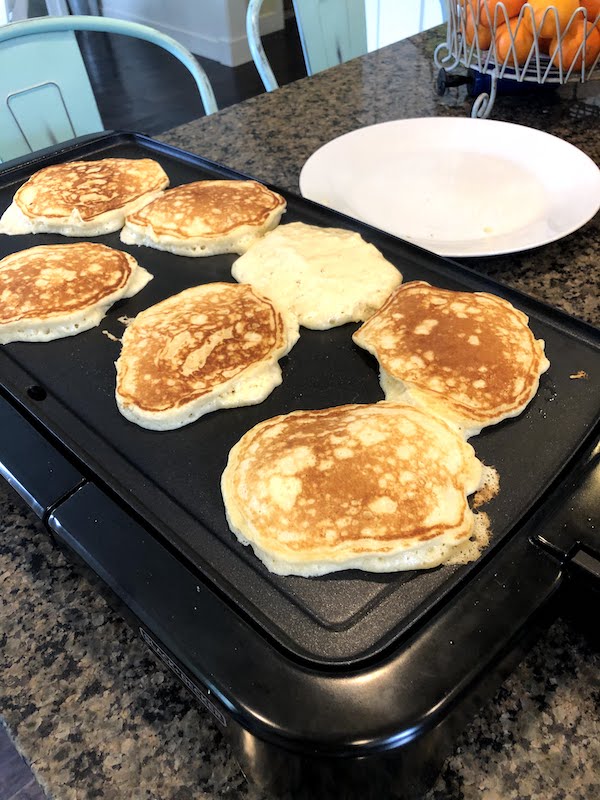 Either way they always turn out perfect!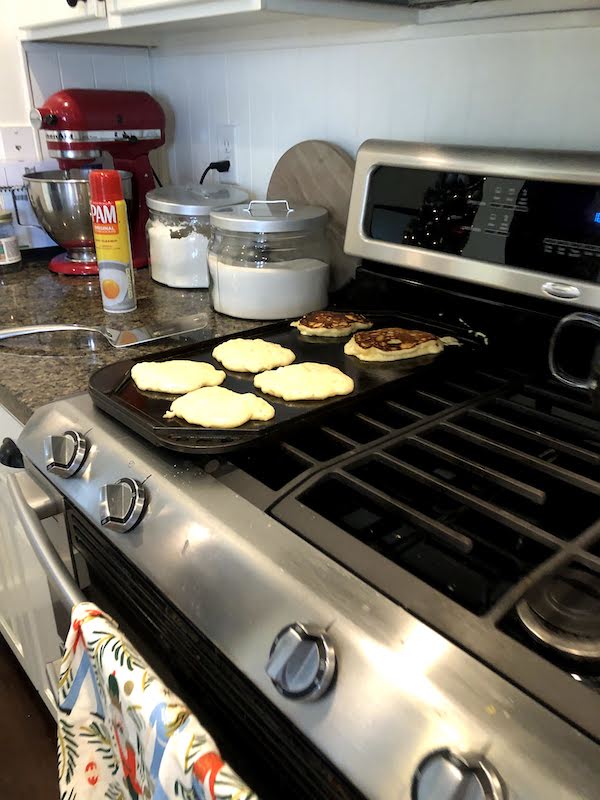 Pancake Toppings
This time I sauteed apples in a little olive oil with butter, coconut, cinnamon, a sprinkle of sugar and added some slivered almonds.
I scooped some of the apple mixture onto my pancakes along with some vanilla greek yogurt and topped it with a drizzle of real maple syrup.
Yum just YUM!!
Another fun idea is to make the pancakes into heart shapes. Perfect for Valentines day and just top them with raspberries and syrup.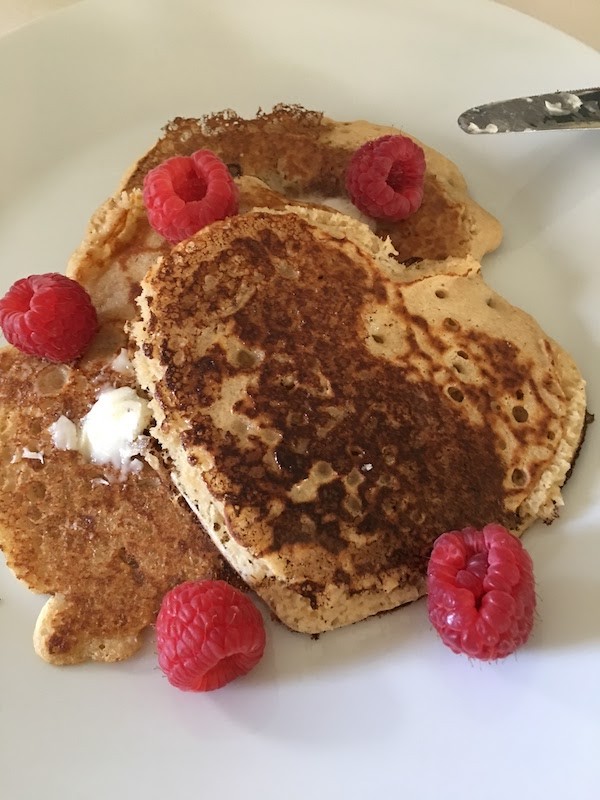 Perfect for a Saturday or Sunday morning breakfast!
More pancake recipes
Cottage cheese pancakes with blueberries