Don't you love fluffy pancakes? I found this cottage cheese light and fluffy pancake recipe this morning from a blog called Dramatic Pancakes. You should go check out more of her amazing recipes. The secret to these pancakes is beating the egg white until stiff glossy peaks form. Then folding them into the batter lightens the batter and creates light and fluffy pancakes
I have to say these are the best cottage cheese pancakes ever!! They are like mini soufflés so light and fluffy! Top the pancakes with fruit or nuts and real maple syrup.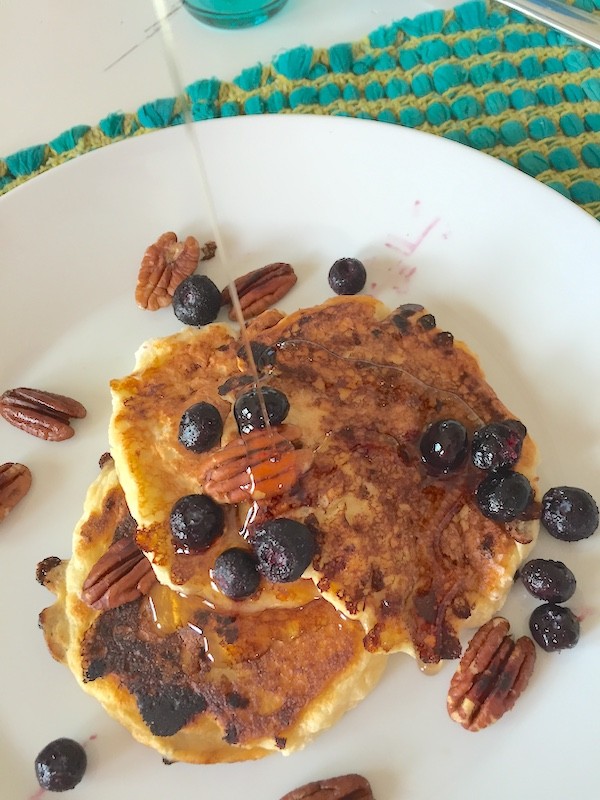 Ingredients
Ingredients
3 large eggs, separated, yolks lightly beaten
1 cup full- or low-fat cottage cheese
1/4 tsp vanilla extract
1/8 cup sugar
1/3 cup all-purpose flour
1/4 tsp baking powder
1/8 tsp salt
few dashes cinnamon
Directions on making the cottage cheese light and fluffy pancakes
In a large mixing bowl, beat egg whites on medium-high speed until stiff, glossy peaks form.
In a separate mixing bowl stir together egg yolks, cottage cheese, vanilla, sugar, flour, baking powder, salt, and cinnamon. Gently fold the egg whites into the batter with a rubber spatula.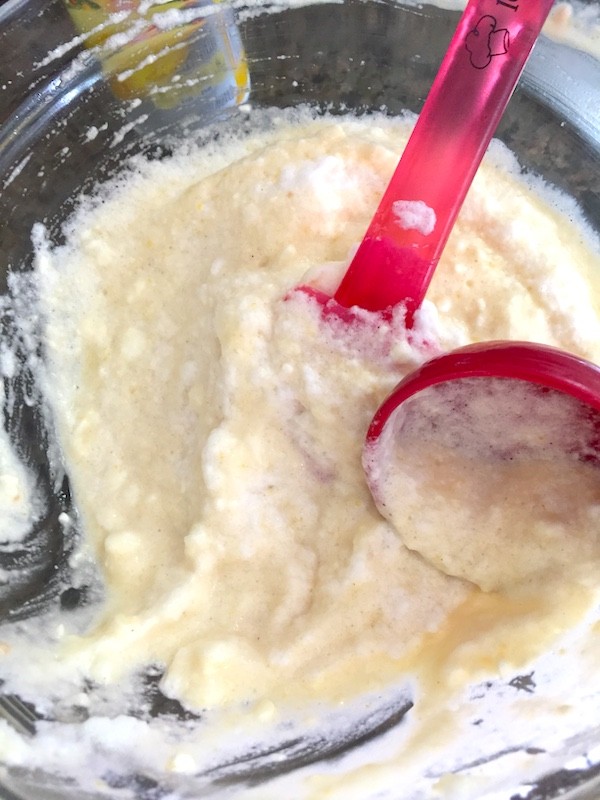 Because there is hardly any flour it makes the batter thick.. Using the whipped egg whites will lighten the thick batter. Make sure you don't over mix the batter. You want to see some of the the egg whites in the batter
Cooking the cottage cheese pancakes
Heat a griddle or large skillet over medium-high heat. Melt a bit of butter in it; heat until a drop of batter sizzles slightly upon contact.
You want to be able to see some of the egg whites in the pancakes on the griddle.
Scoop about 1/4 cup of batter onto the skillet for each pancake, working in batches. Cook until surfaces bubble and edges are set, about 2-3 minute.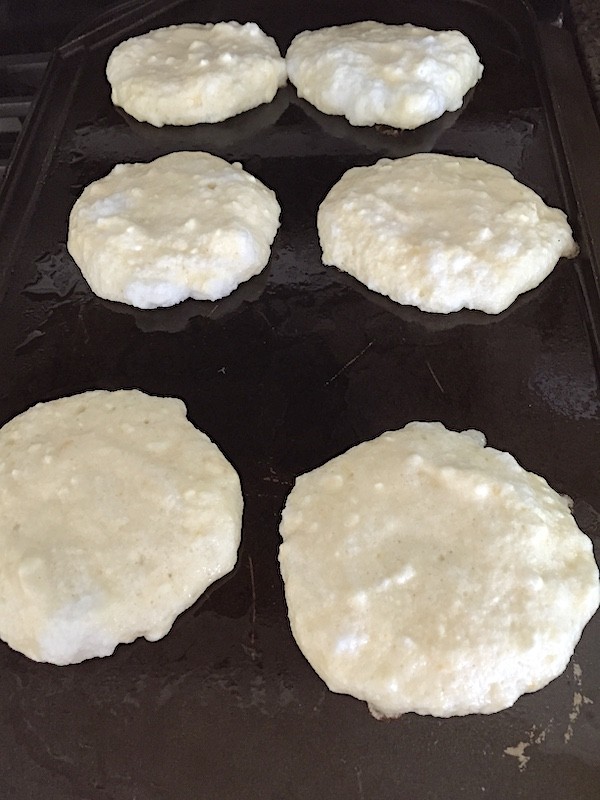 Flip pancakes, cooking about 3 minutes more until undersides are golden brown.
Repeat process until you have worked through all the batter. These pancakes tend to deflate a bit after cooking, so serve immediately for the fluffiest results.
Serve with pure maple syrup, berries, jam, toasted nuts, powdered sugar, or just a simple pat of butter.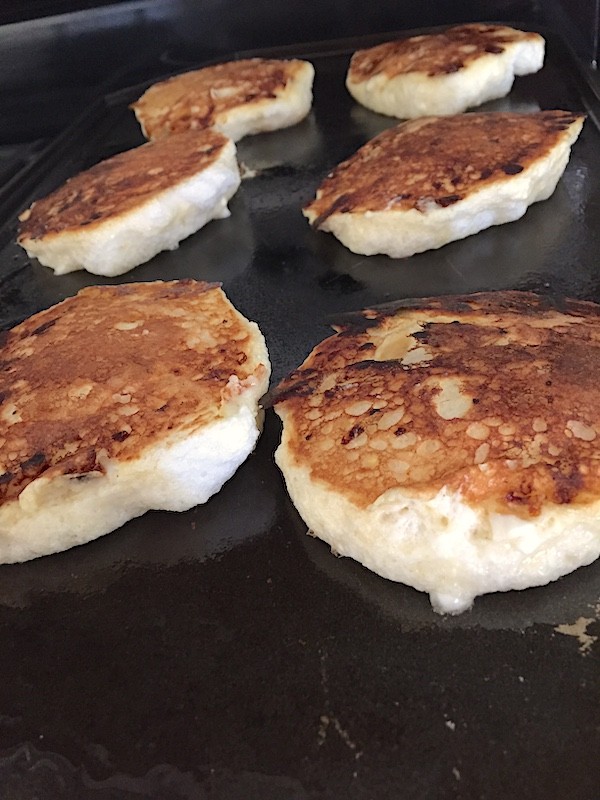 Serving pancakes
I served these amazing pancakes with fresh blueberries and toasted pecans OH man I wish I had doubled the recipe because they were so good!