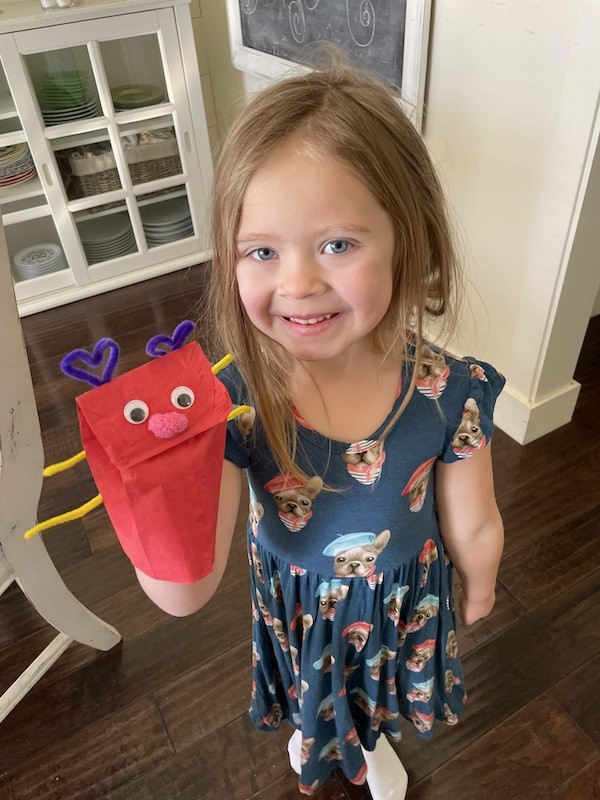 I wanted to make a Valentine craft with my granddaughter and found these love bugs to make that were so easy!
My granddaughter Harper loves to "crapt" with me these days. Last year she helped me make this puzzle piece heart wreath and loved painting most of the pieces!
Making memories with my grandkids is the absolute best!
Items needed to make love bugs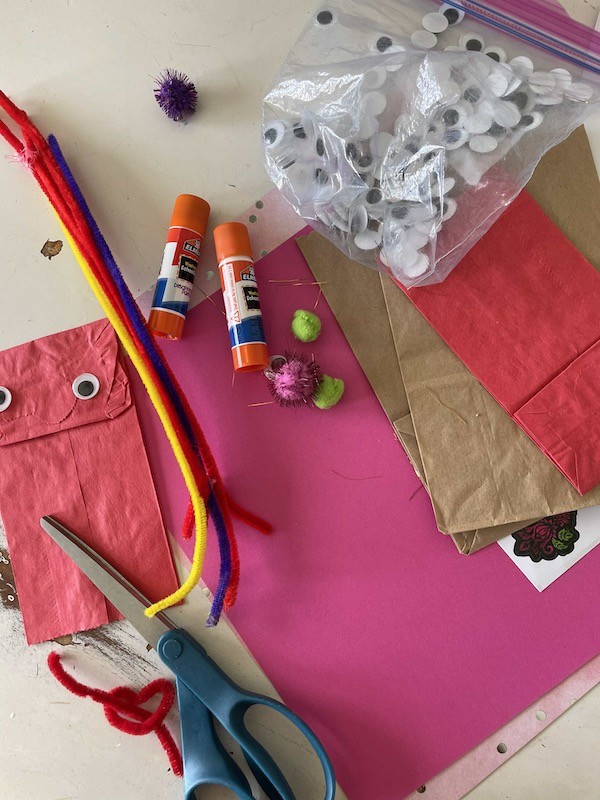 Start with love bug antennae
To begin I took one pipe cleaner and cut it in half.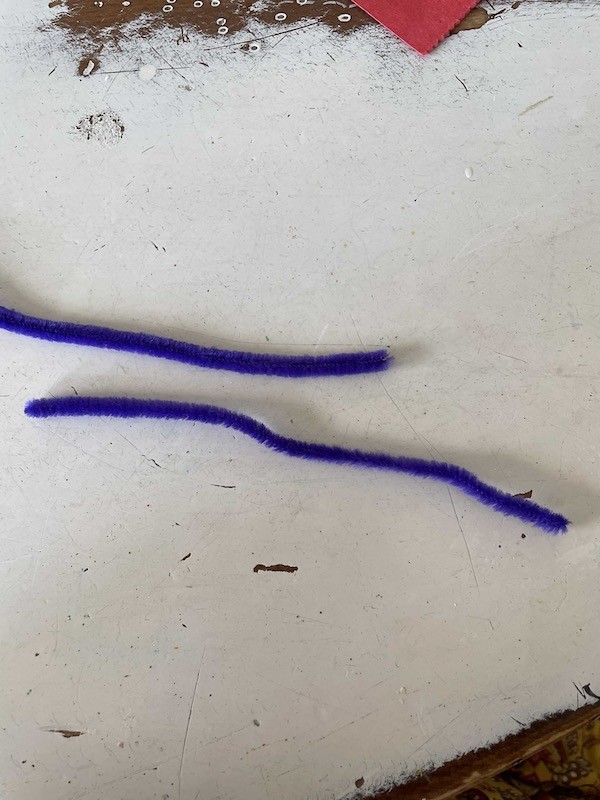 Next make a loop and twist it together at the bottom.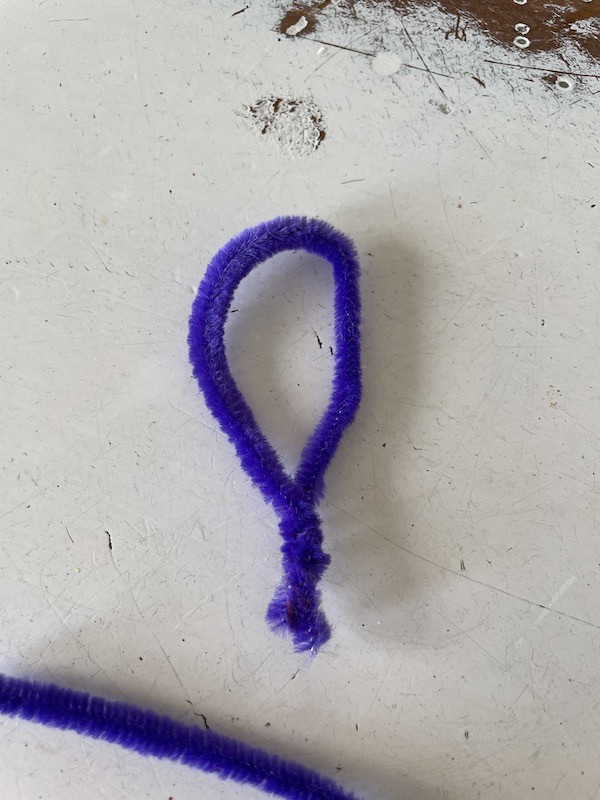 Then simply shape the circle into a heart.
Repeat with the second piece. These are your love bug antennae.
Tip- With some of the pieces I ended up using scotch tape to hold them onto the bag.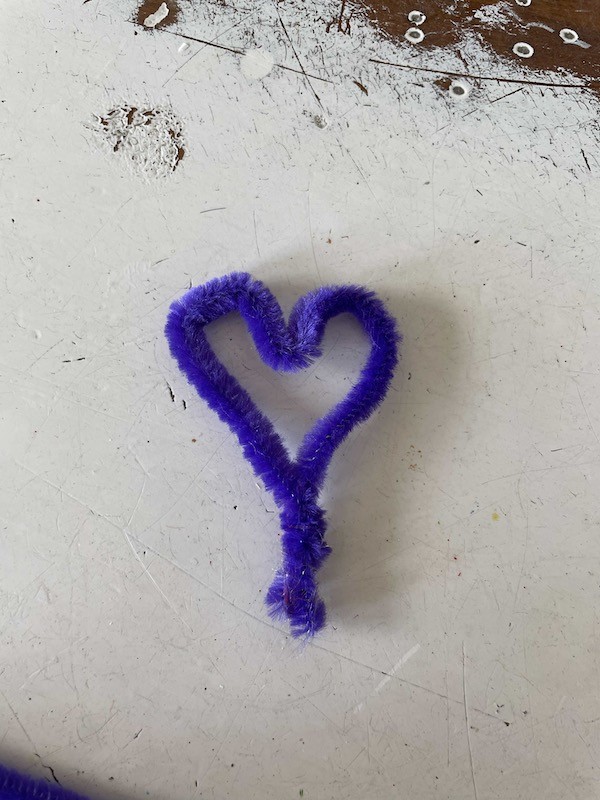 Glueing Googly Eyes
This was Harper's favorite part!
I let her use the glue stick to put glue on the back of the googly eyes and on the paper sack.
Harper got to choose where she wanted the eyes to go.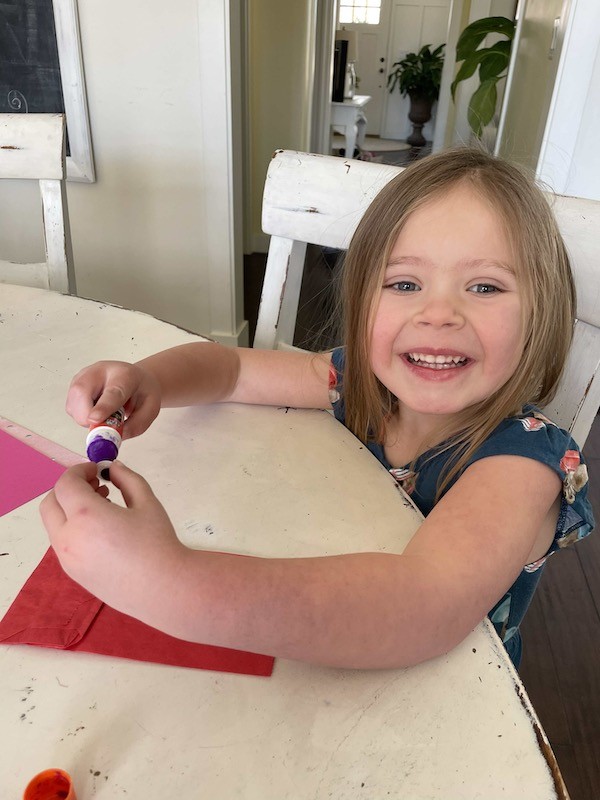 It is so fun to "crapt" with her. Little kids learn dexterity just by learning how to glue and cut things.
Crafting is just a fun way to spend time together.
Another favorite way to spend time together is to have tea parties!
Last year for her 3rd birthday I put together a really quick and easy Fancy Nancy tea party for her and one of my other grandsons.
It turned out so dang cute!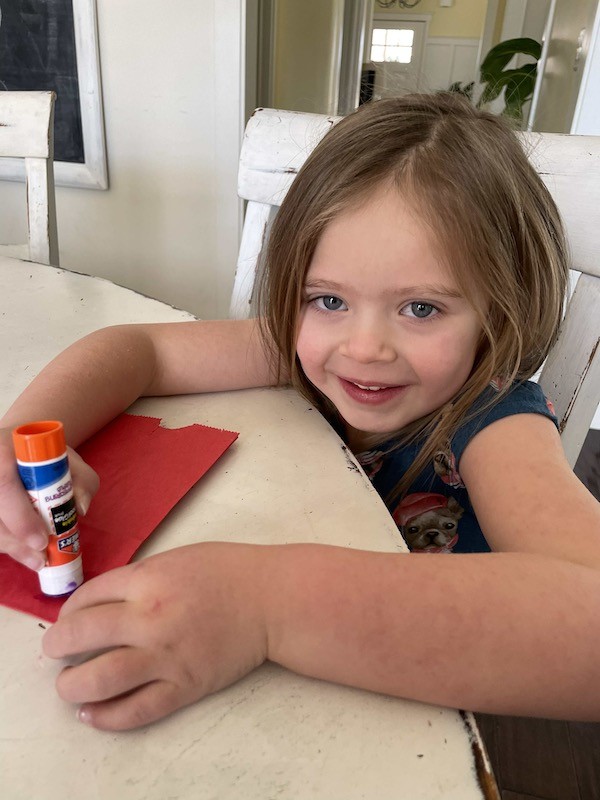 Adding arms and legs to the easy love bug craft
Once you have the eyes, antennae and nose glued on it is time to add the arms and legs.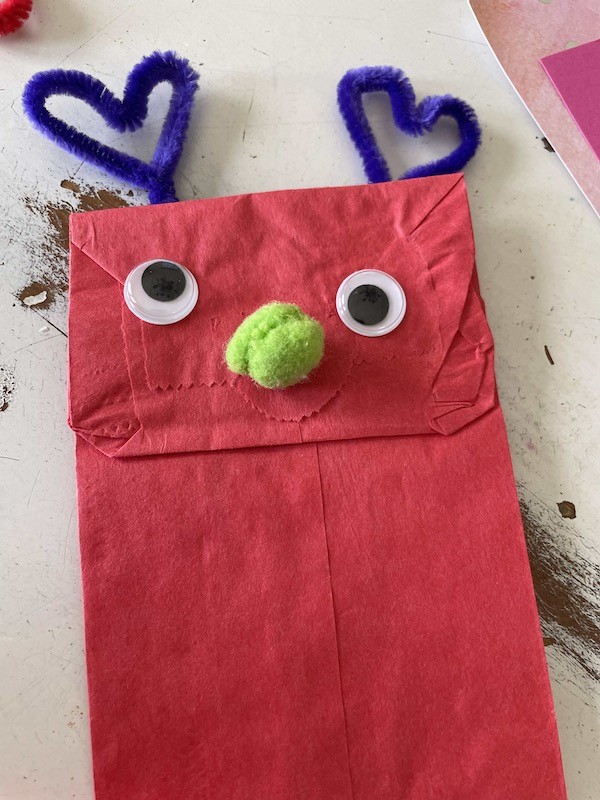 The glue did not hold the legs and arms on too great.
So we opted to tape them onto the back of the paper sack.
I used two pipe cleaners and cut them both in half for the arms and legs.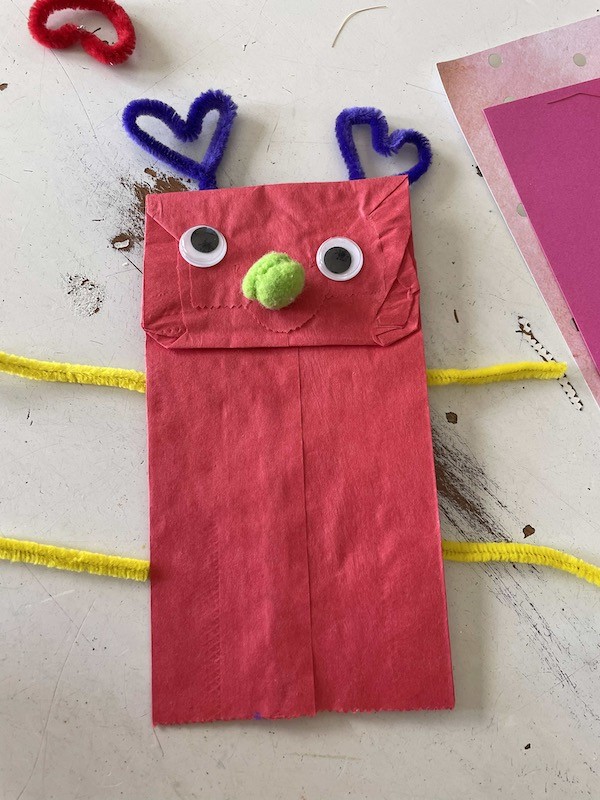 Harper wanted to make multiple love bugs but I was in a hurry that day so we only got to finish one.
Some great things about this craft is that it only takes about 5-10 minutes to make!
It is not messy, Harper loved making it and best of all it was fun!
Perfect for pre-school aged kids to craft.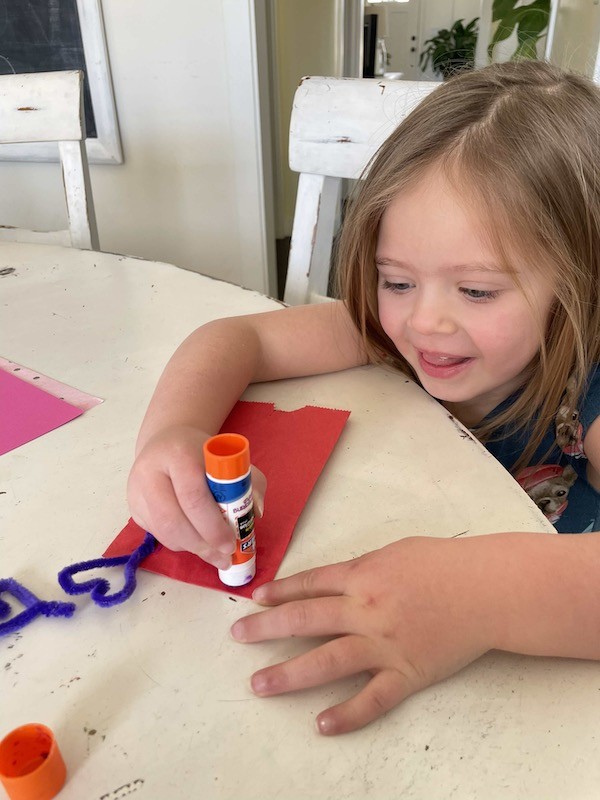 The cute little love bug
I mean how cute is that little love bug!
Of course I am talking about Harper but the paper sack love bug craft is cute too 😉
Sometimes it is the little things that make the days bright!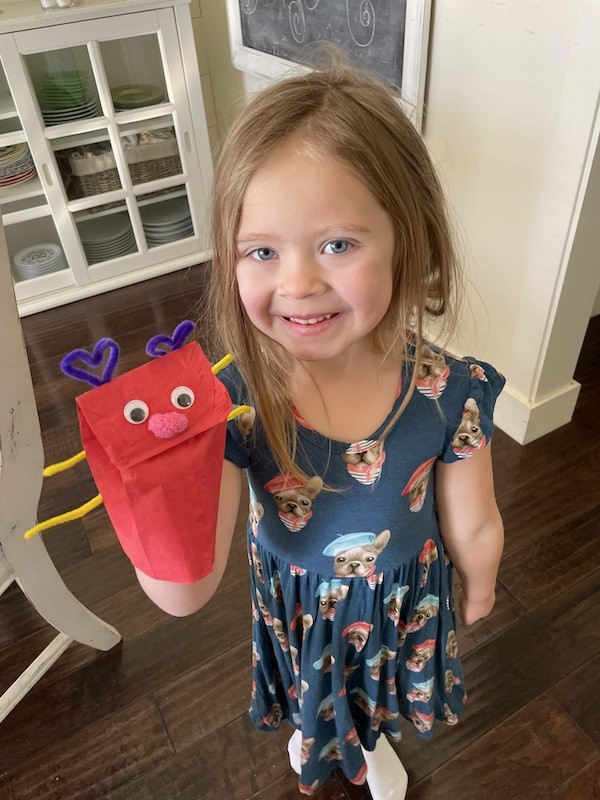 More Karins Kottage Valentine Posts
Valentine Heart shaped burlap wreath
Valentine french white chocolate dipped pretzel rods
Valentine wood bead and tassel garland tutorial
Mother daugther galentine party
Shop Craft Supplies

Pin for later