I love pink florals for spring don't you? Today's Fashion Friday- Pink florals and button fly jeans with my favorite long grey hooded sweater.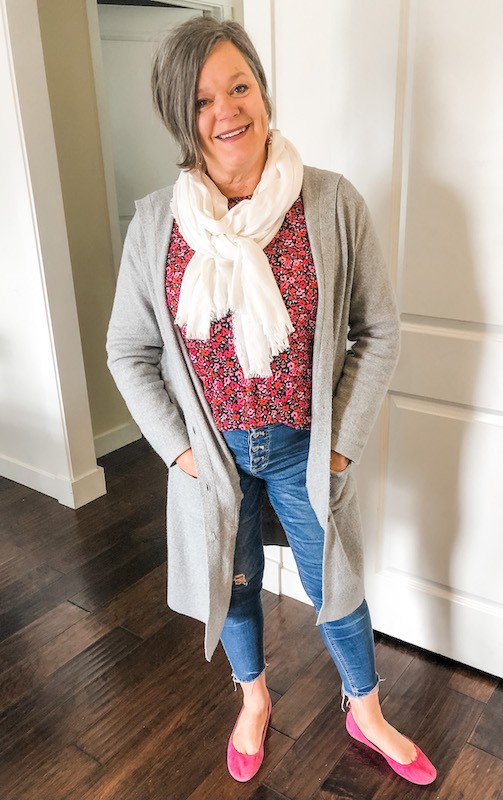 Pink Florals
It's still been grey and wintry looking plus a little chilly here in Utah. I just needed to bring in a little bright pink into my outfit today. All the way down to my toes.
I bought this floral blouse from Jcrew factory around Christmas, but it is not available any more 🙁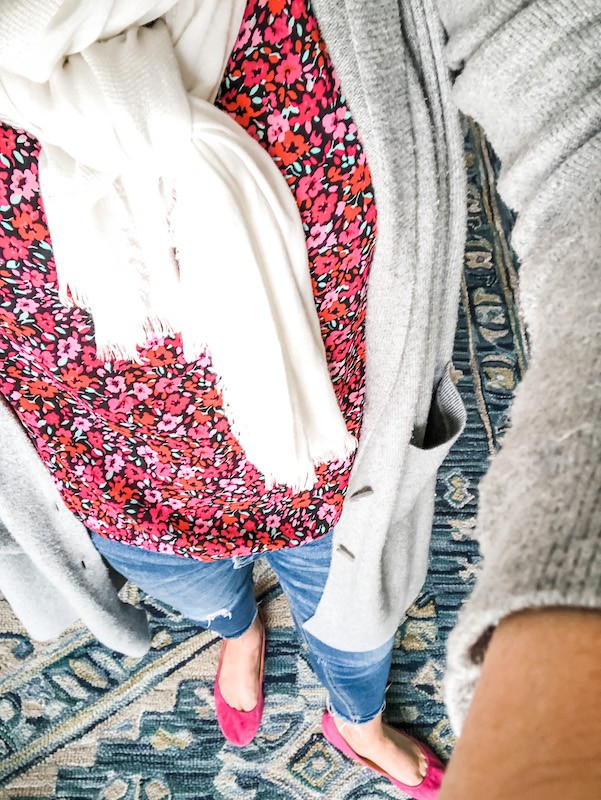 I would buy this blouse in multiple colors if I could because I love the fit and flowy-ness of it. There is a link with a similar looking blouse below.

I like to add a small tuck in front to create a distraction from my no waist. It makes it appear there might be a waist hiding in there but trust me, there is no waist in there haha.
Fashion Friday- Button Fly Jeans
Who knew button fly jeans would become so popular again? Wasn't it popular back in the 60's?
I really like the look of the button fly jean. The buttons help to create a vertical line which is always great for us short waisted gals!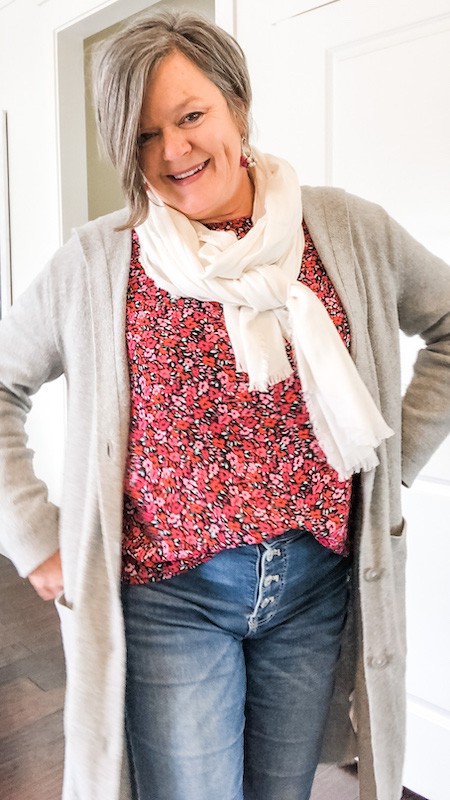 Add a Soft Scarf
The other detail is adding a scarf tied softly around the neck with the ends hanging down to create yet another illusion of vertical length.
Remember this post where all the women in my family are wearing scarves? Fashion Friday is always a fun way to share some of my fashion ideas.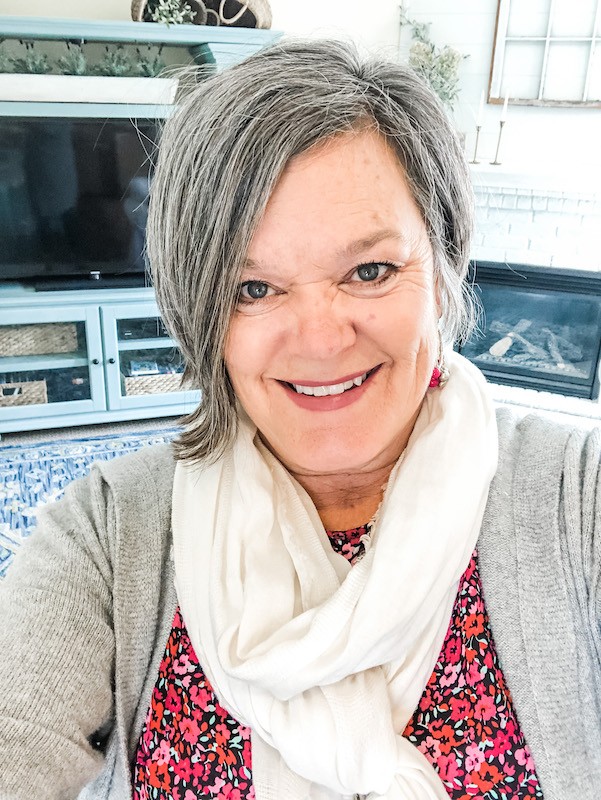 Long Grey Hoodie Sweater
Then to top off the illusion of vertical length I added in the long grey hoodie sweater.
This always adds length and even height. Cardigan sweaters create length for the torso. Here is another outfit that I put together that does the same thing.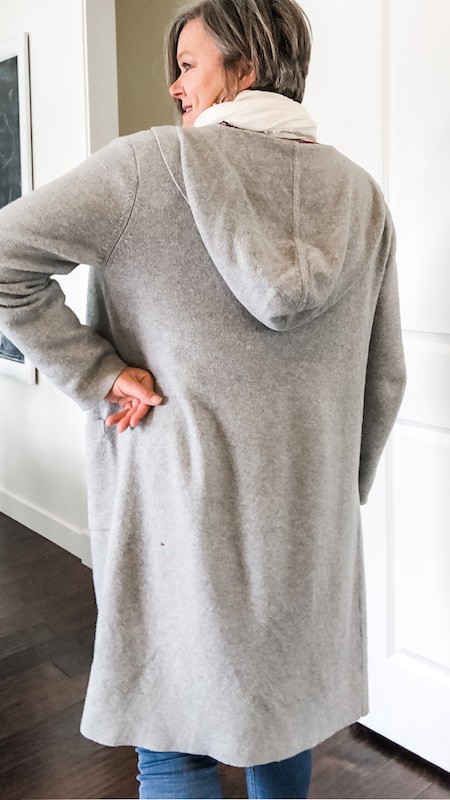 Pink Flats for Fashion Friday
To bring the pink color down I am wearing my Jcrew pink suede flat shoes. I have had them for a few years now but I will link to some similar looking shoes.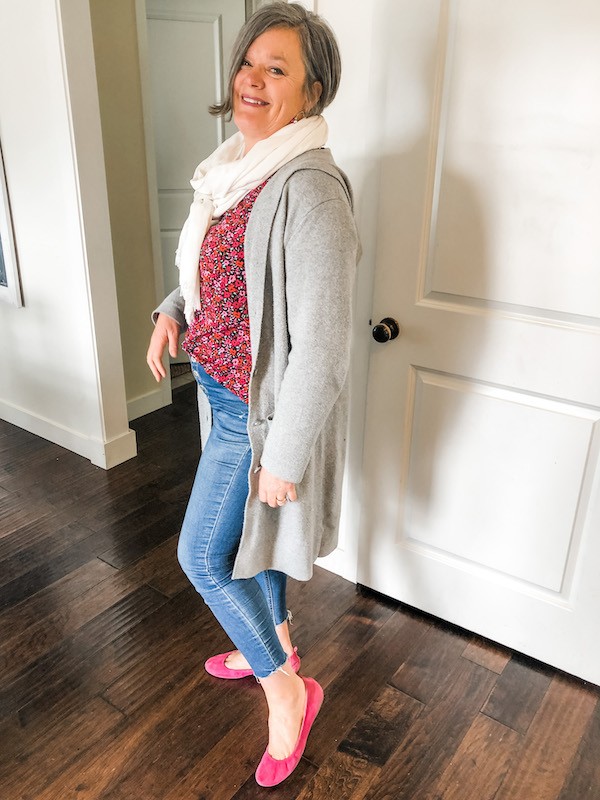 Illusions…maybe I should have become a magician haha.
Pin this for later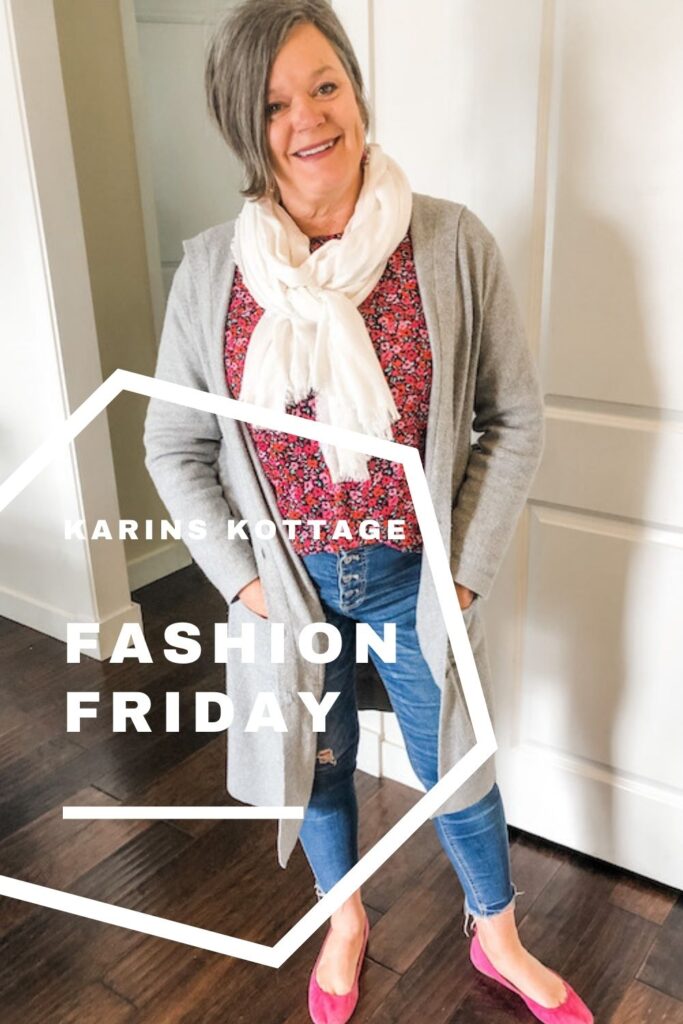 Shop This post