Christmas tree napkin folding tutorial and video
I love this cute napkin fold for Christmas! You may have seen it on my
Winter wonderland tablescape
that I did last week…it just makes the place setting look a little more special.
I start with a square napkin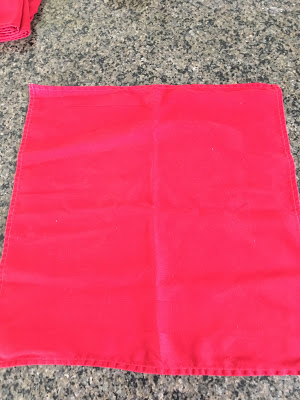 Fold in half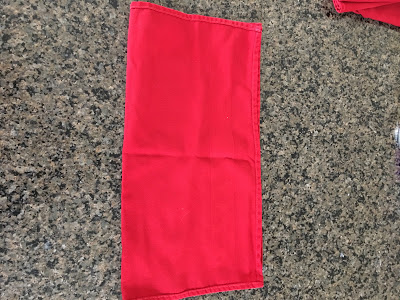 fold in half again to make a square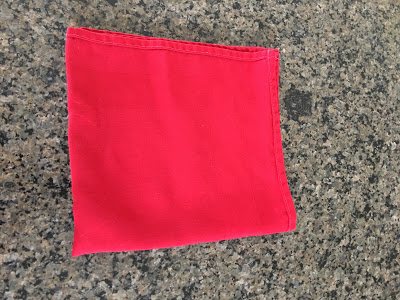 Then simply bring each point on open end opposite of fold to the top middle with each layer slightly lower than the other.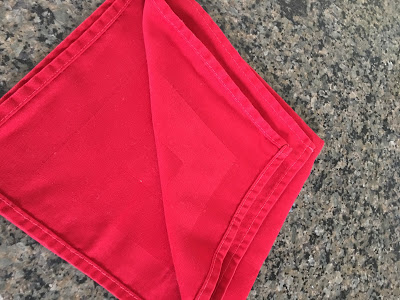 You will end up with a triangle that has layers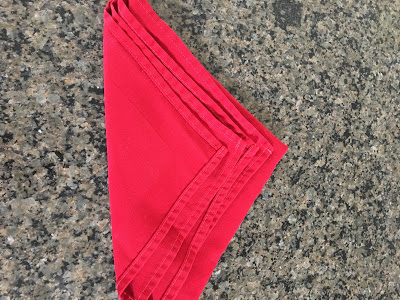 Next…flip over and fold each side of the triangle to the opposite side one over the other.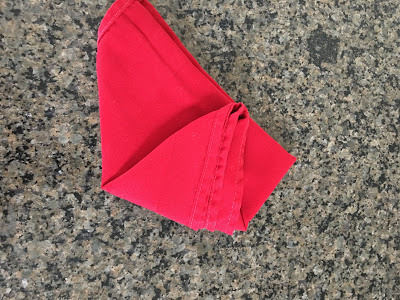 It becomes a bundle.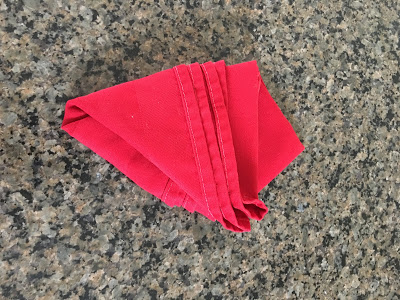 Flip over once again so you can see the layers of the Christmas tree.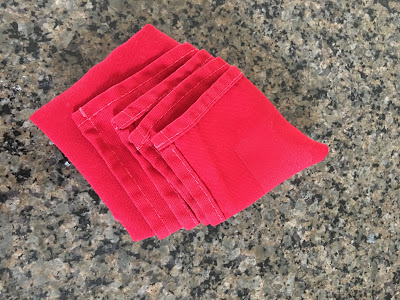 Fold in each point of the layers underneath each other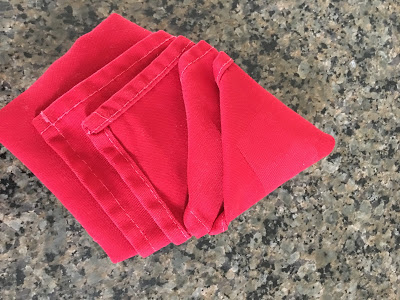 Once all the points are folded inside you are done!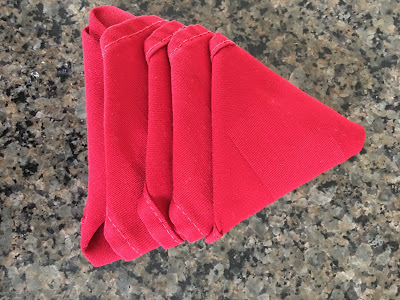 You can add a candy cane or a small chocolate for an "ornament" for your guests.
Here is my quick fast tutorial of the Christmas tree napkin fold
Hope you use this fun napkin fold this Christmas!