How to make cloth table runner and napkins for any special event or holiday.
There is something so satisfying about a tablescape set with beautiful cloth napkins.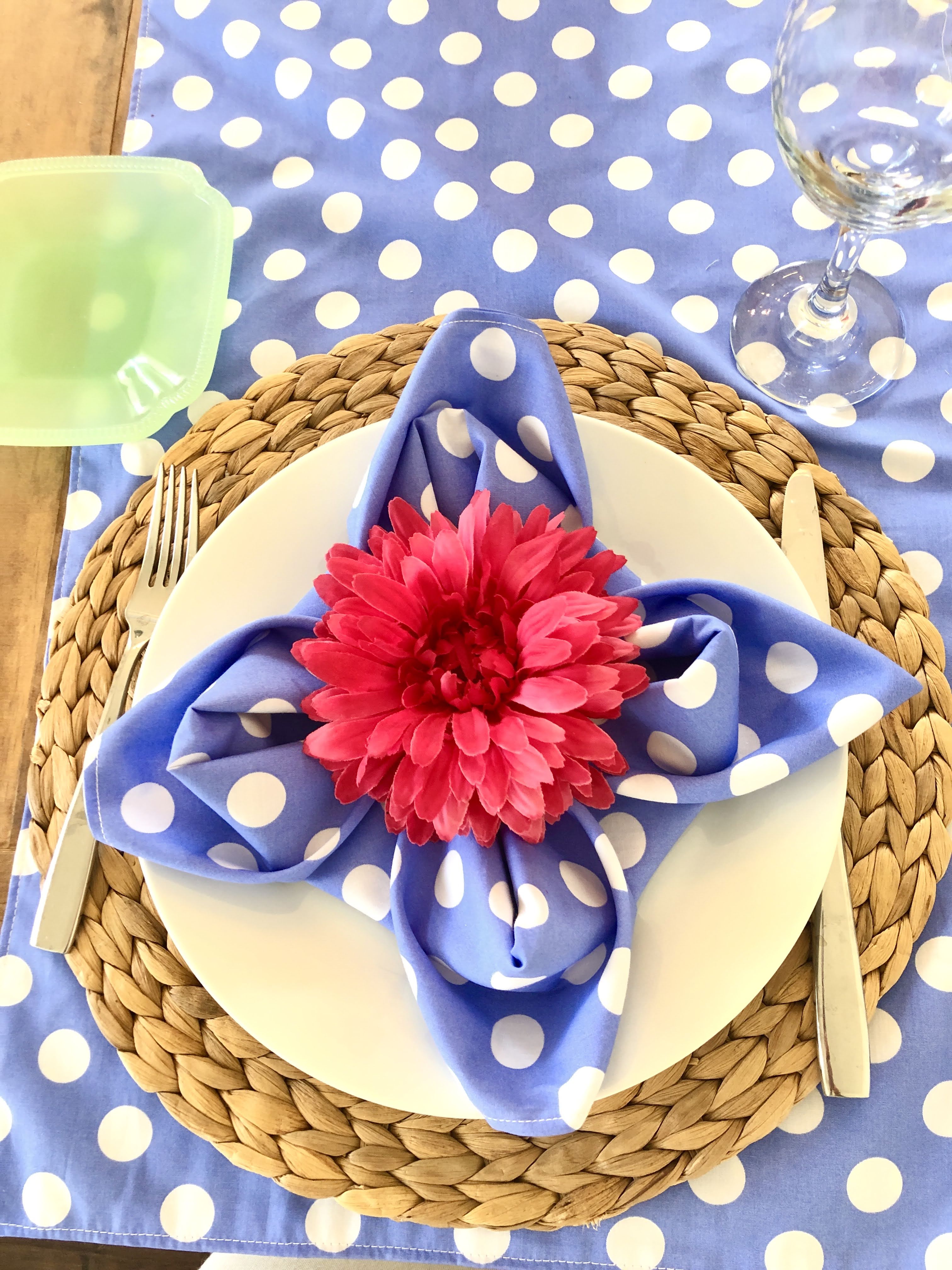 Don't you agree?
The only problem is ….that beautiful cloth napkins can be somewhat pricey.
Today I am going to show you a super easy way to make double sided cloth napkins and a table runner!
Where to buy fabric?
I am using periwinkle blue and white polka dot fabric from Fabric wholesale direct
I was so happy to learn about Fabric Wholesale direct and all the fabric choices and sewing notions they offer. As a wholesale fabric supplier, they supply both novice and professional sewers in various textile fields—including craft, design, event planning, and retail.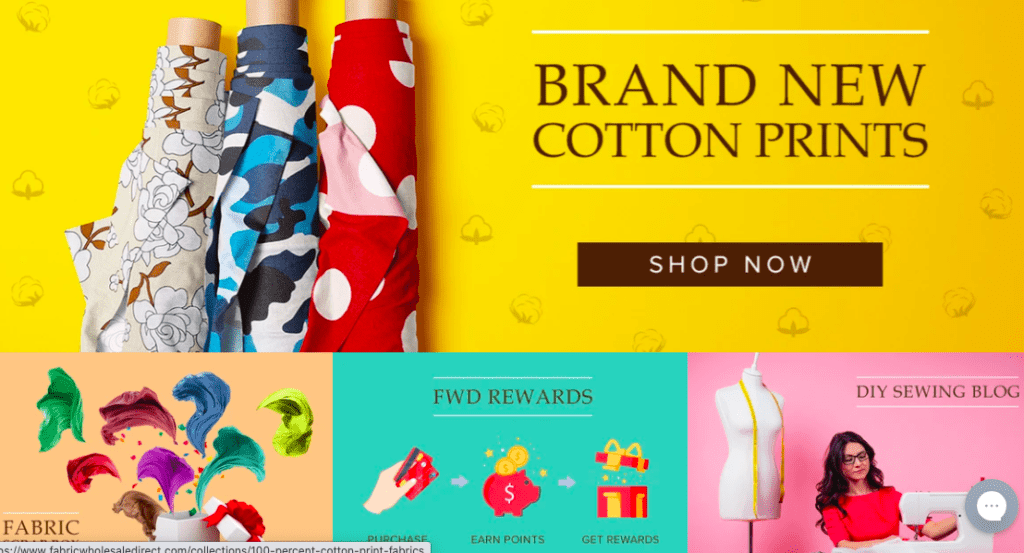 How much fabric do you need?
The large polka dot periwinkle blue cotton fabric is a light-weight 100% Cotton 58/60″ wide material.
I ordered 6 yards to make a long table runner that measures 20 x 108″ and It fits perfectly on my planked top table that my hubby made and six 20" double sided napkins.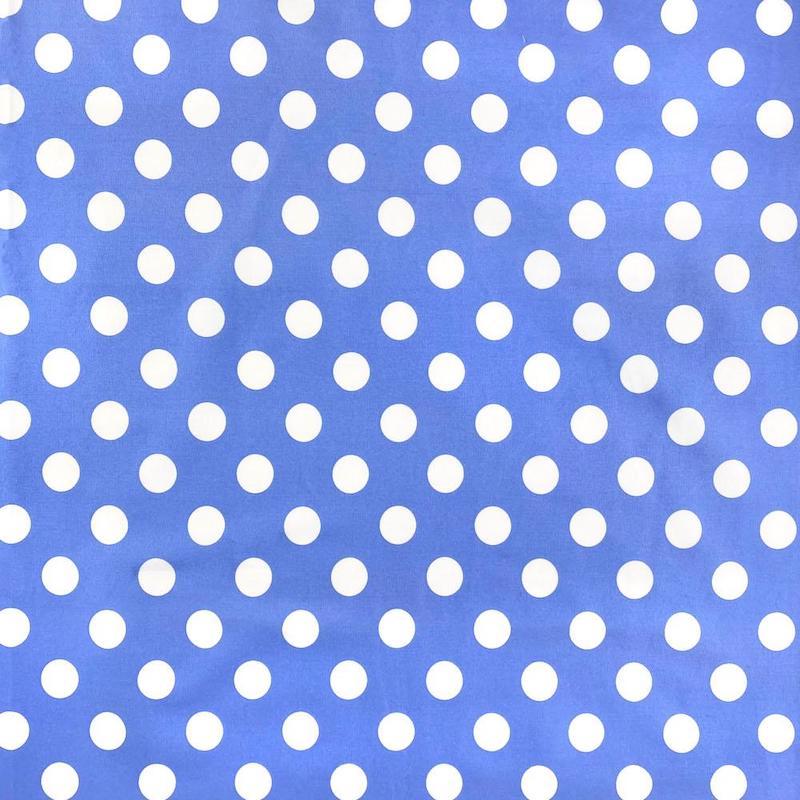 I like a large napkin but you can adjust your measurements to the size you like. Here are a couple of my favorite tablescapes- Romantic Outdoor tablescape, Green and Gold tablescape
How to make cloth napkins
Measure out two 21 1/2" square pieces of fabric and cut them out. Two squares per napkin.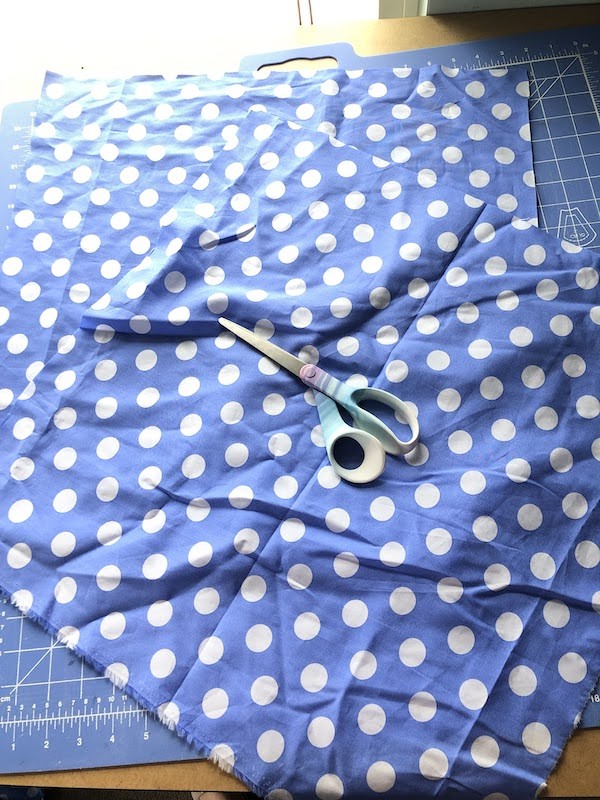 2. Lay one on top of the other with pretty sides facing each other.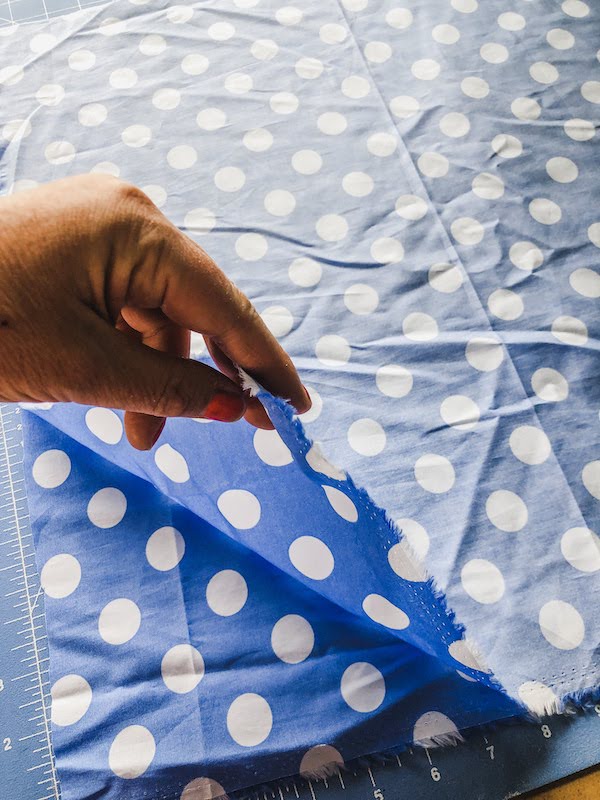 3. Iron until smooth
4. Sew around the edge of the entire napkin approx. 1/4′ from the edge.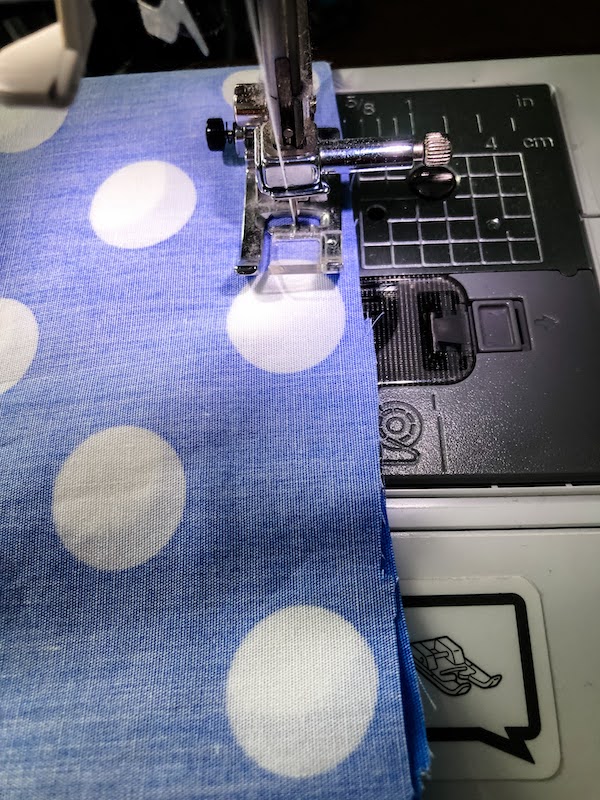 5. Sew all the way around but leave about a 3" opening to allow you to turn it right side out.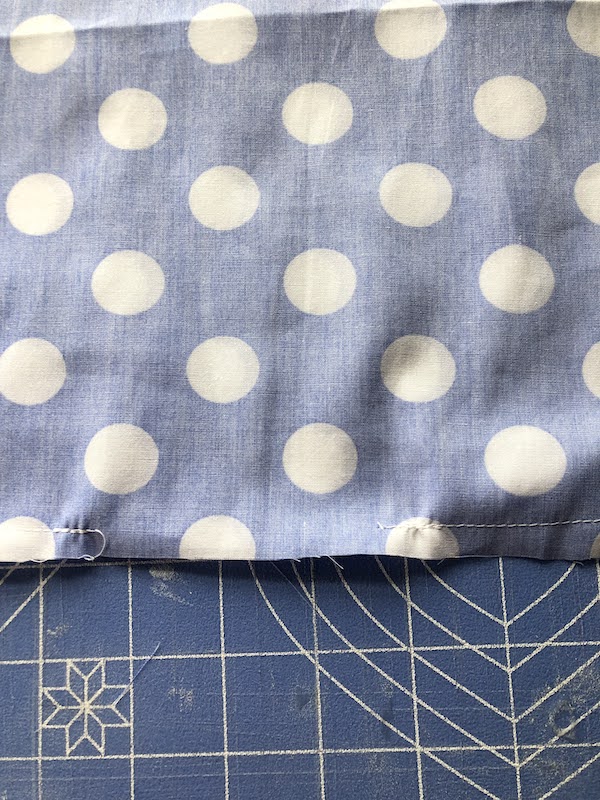 6. Clip all 4 corners and trim off any excess fabric.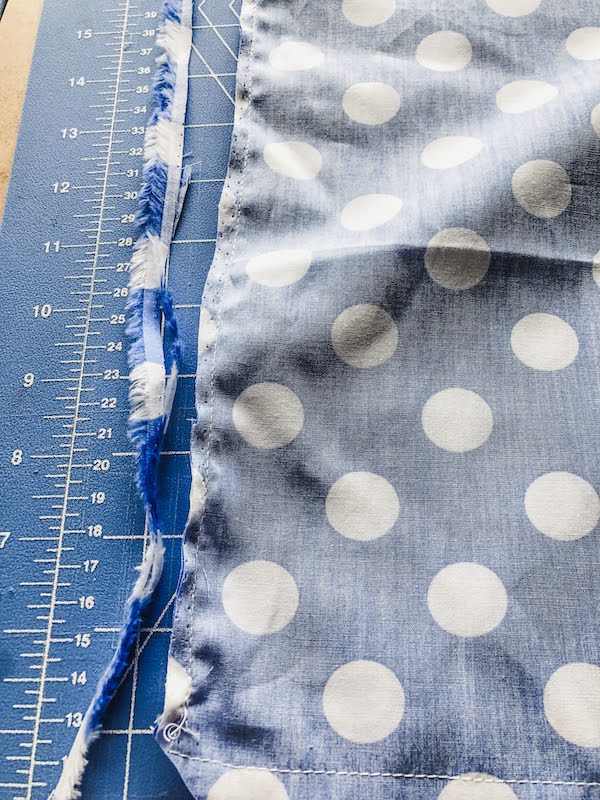 7. Turn right side out so that pretty sides are out. Make sure corners are poked out. 
8. Iron until smooth. Make sure open area edges are turned under.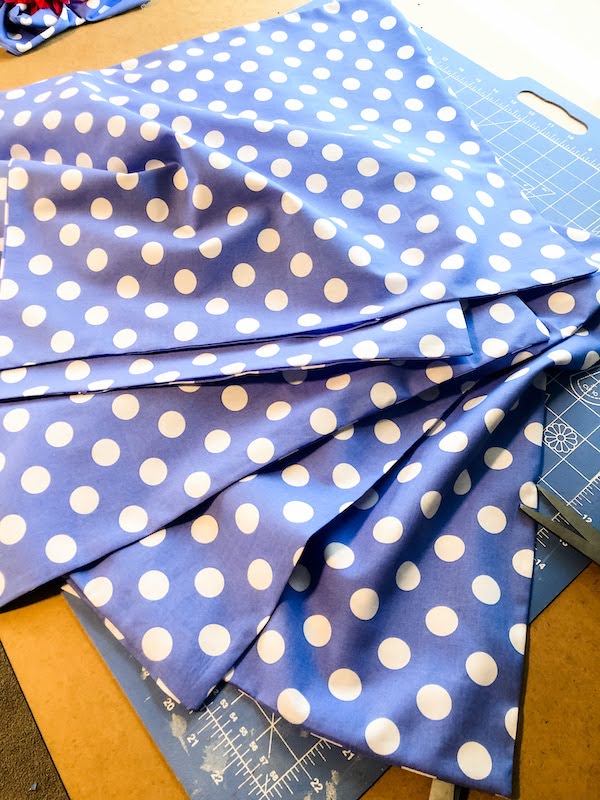 9. Top stitch all around each napkin 1/8" from the edge.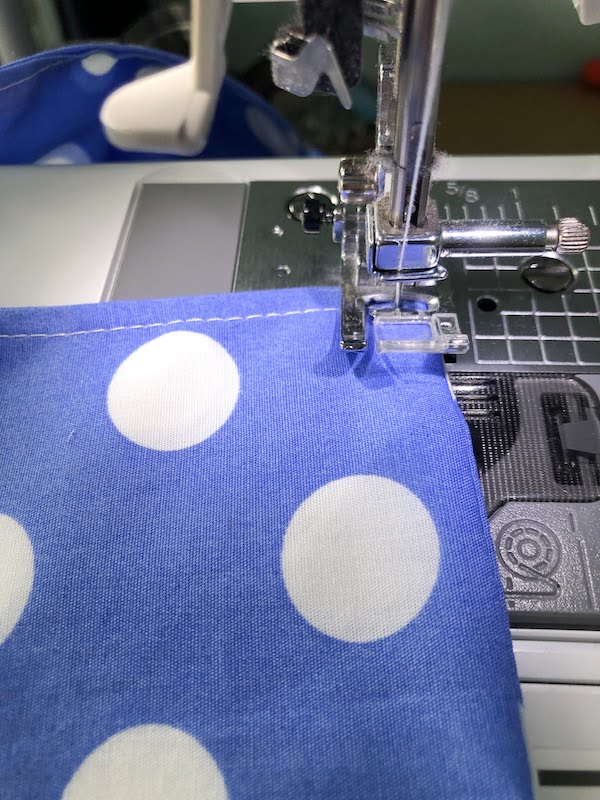 Napkin folds
Folding the napkins in thirds and then placing a napkin ring is always a classic look.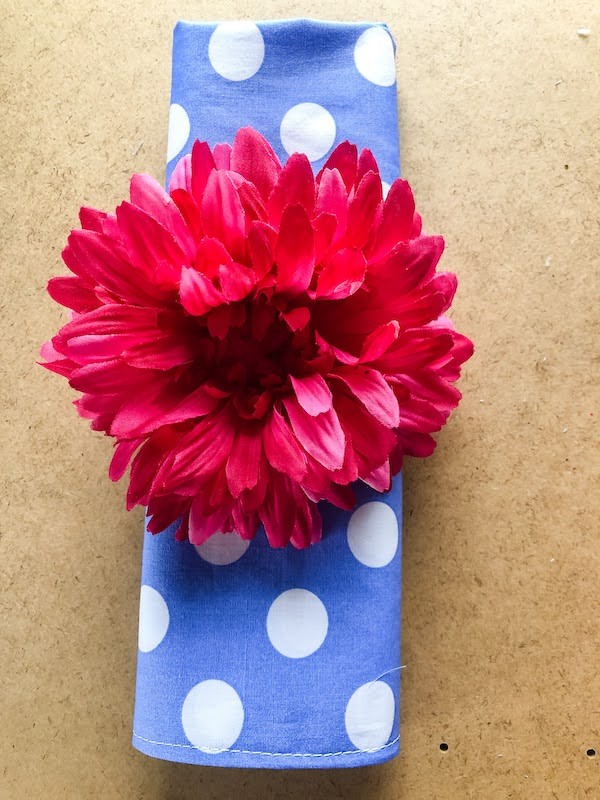 Here is a really fun way to fold a big cloth napkin into a flower. This is perfect for your Easter table.
Add a flower or an Easter egg in the middle for an added touch.
Tutorial on how to fold and my Easter Tablescape coming!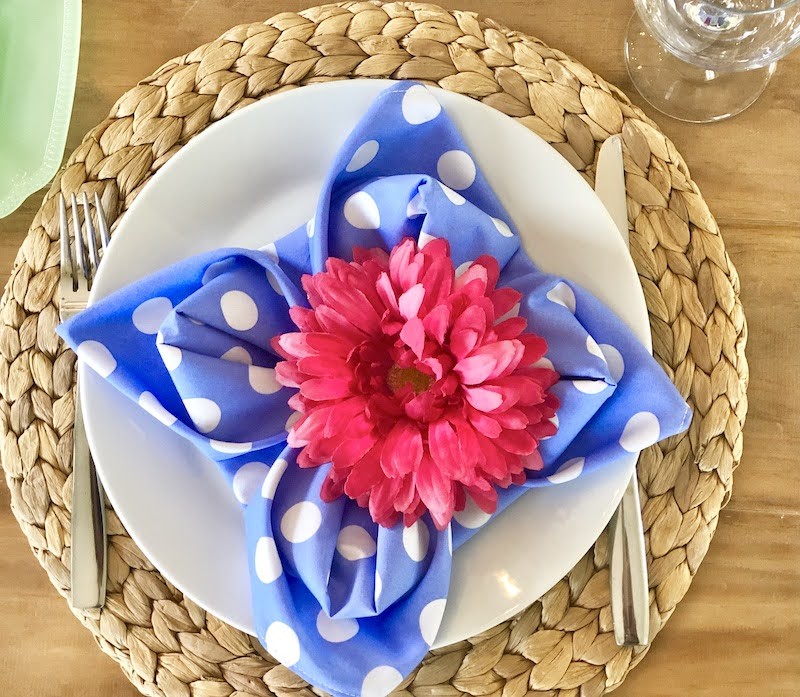 My mom made me some napkins a few years back out of painters drop cloth and that is why I love me a big ole napkin. You can see these napkins here.
Periwinkle blue and white polka dotted fabric not only looks perfect for Easter but they will look fabulous for Memorial day or 4th of July just by adding red white and blue napkin rings!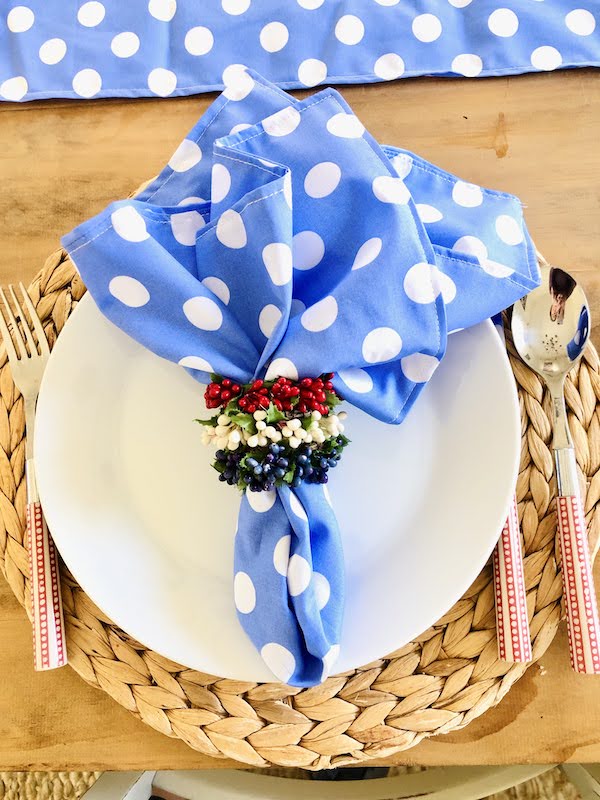 How to make cloth table runner
Measure your table and decide on the width and length you will need. Add 1/2 inch all the way around.
Cut one piece double the width. I cut mine 36″ wide by 108″ long. The finished size will be approx 17 1/2″ wide and 107 1/2″ long
Fold the fabric in half lengthwise and begin sewing all around each edge of runner. Leave an opening so you can turn in right side out.
Follow the steps 4-9 above.
Here is another table runner I made when I lived in Texas. I love the pleated ends and the French Country looking fabric.
It was really fun making navy and white striped table runners for my daughters wedding reception. They turned out amazing!
The finished look
Here is the periwinkle and white polka dot runner and the matching napkins with the pop of pink!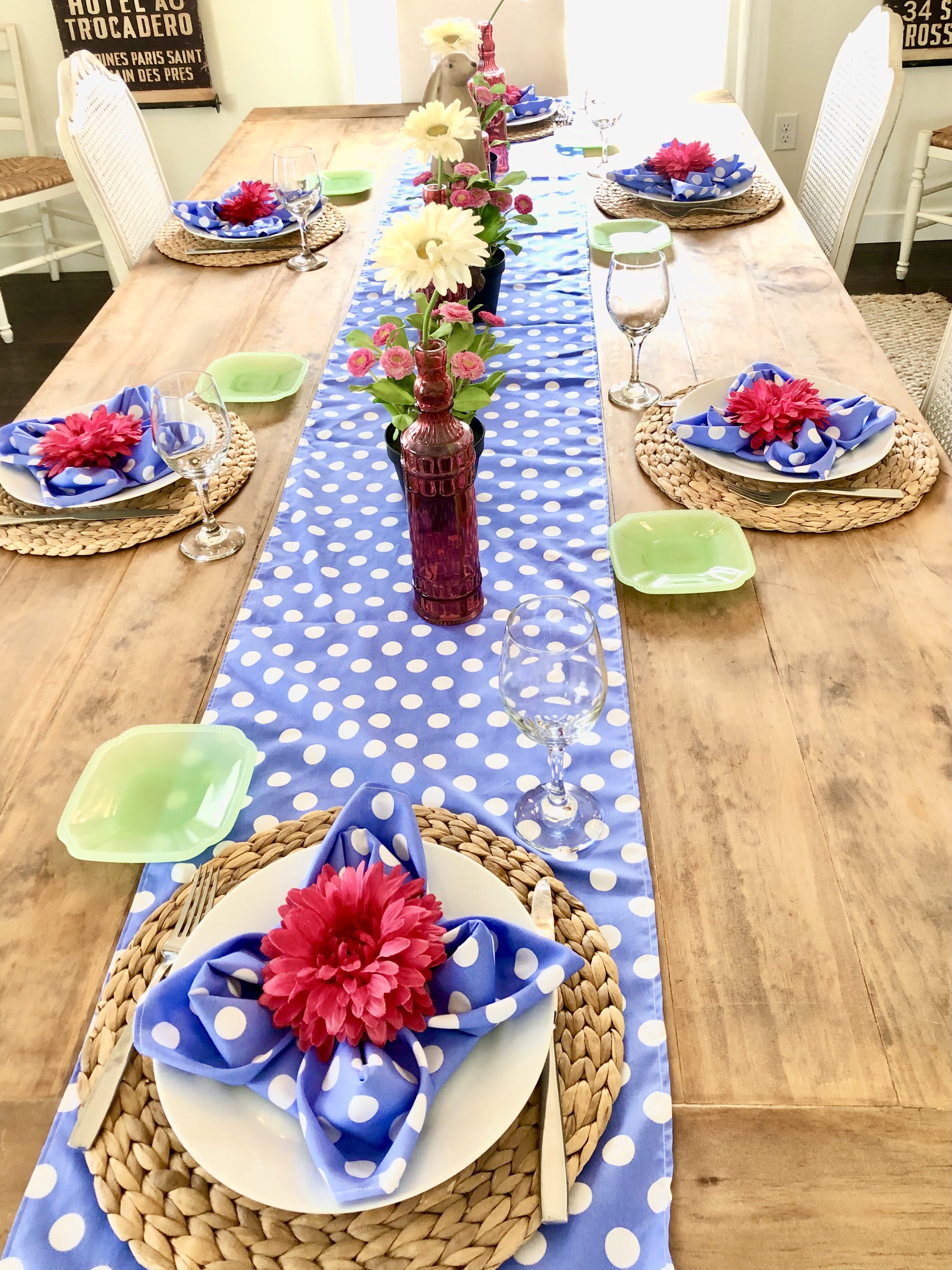 Napkin folding tutorial coming up as well as the post about my entire Easter tablescape!
Shop

Pin this idea for later