Today I am sharing how to gold leaf wooden eggs. This was my first time working with gold leafing and it was pretty fun!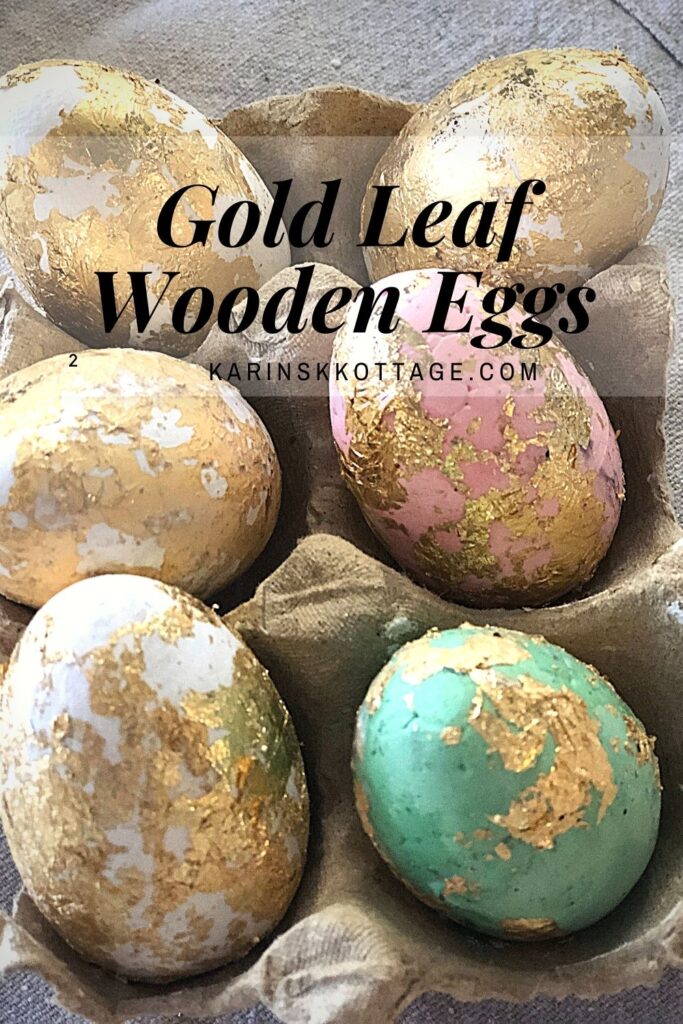 Have you ever used gold leafing before?
It is so flimsy and even with your breath it can fly away.
Don't be a heavy breather haha!
Supplies for gold leafing wooden eggs
These are the supplies you will need
Wooden eggs
Aleene's turbo tacky glue
Wax paper
White craft paint
Paint brushes
Gold leaf sheets
Rubber gloves (optional)
Foam colored eggs (optional)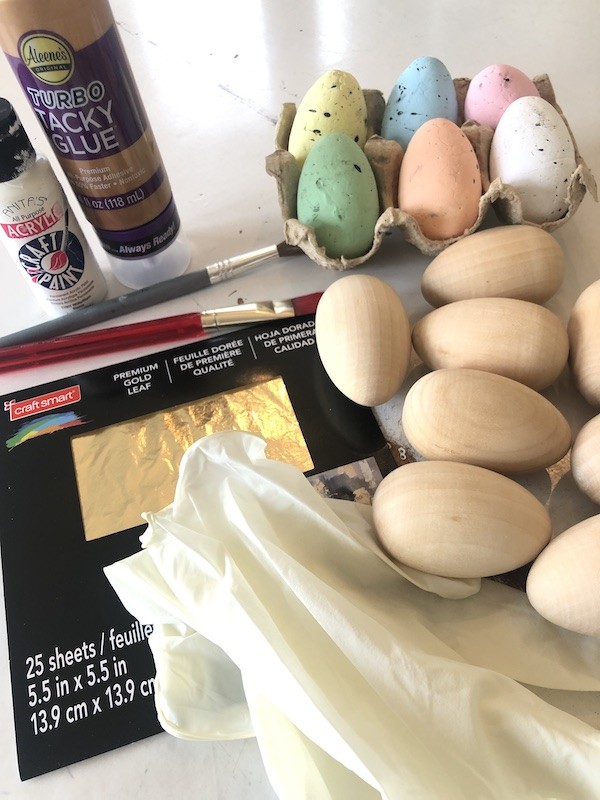 Paint the wooden eggs
I wanted my wooden eggs to be white. So I got out some craft paint and painted them with a paint brush.
Easy peasy.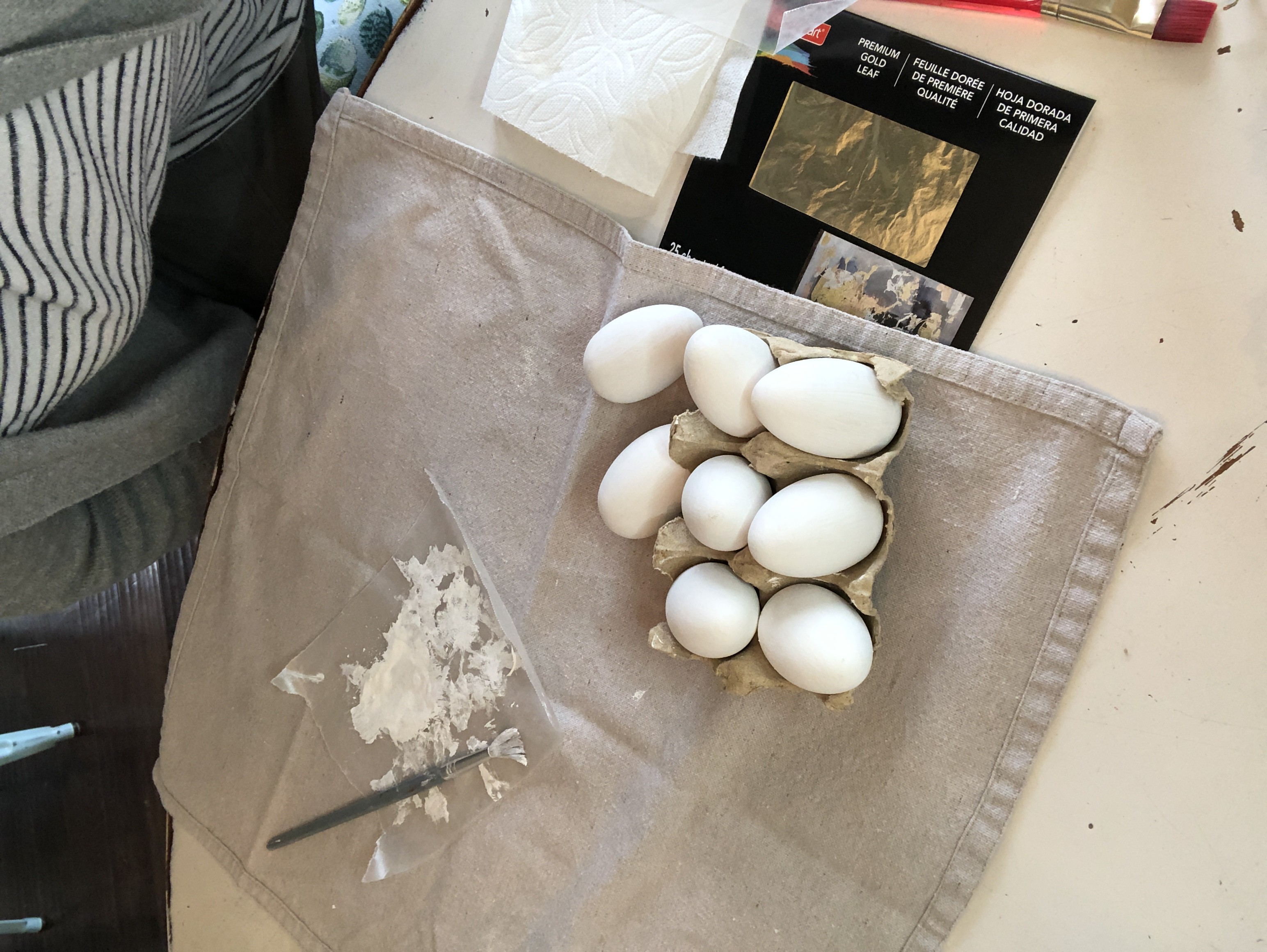 Tip- Find something to hold your painted eggs as you go along where they won't stick to anything.
I have seen where you can use a piece of foam and attach some toothpicks at angles to hold up the egg.
Add glue to wooden eggs
There are different ways to add gold leaf to things. This is probably not the "real" way to do it but it works for me 🙂
You can buy a special adhesive that craft stores sell.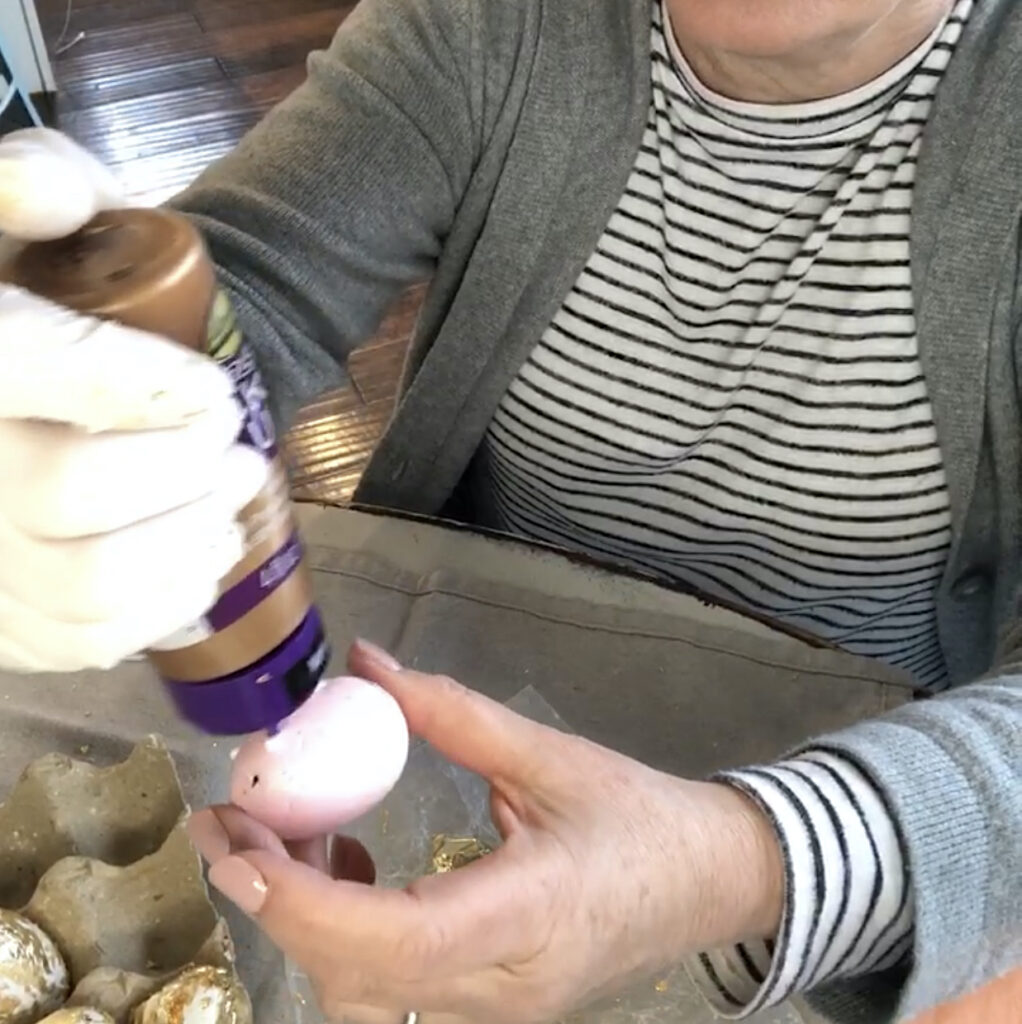 I have also seen that where you can use Elmers glue too.
Aleen's Super tacky glue seems to work great for this project.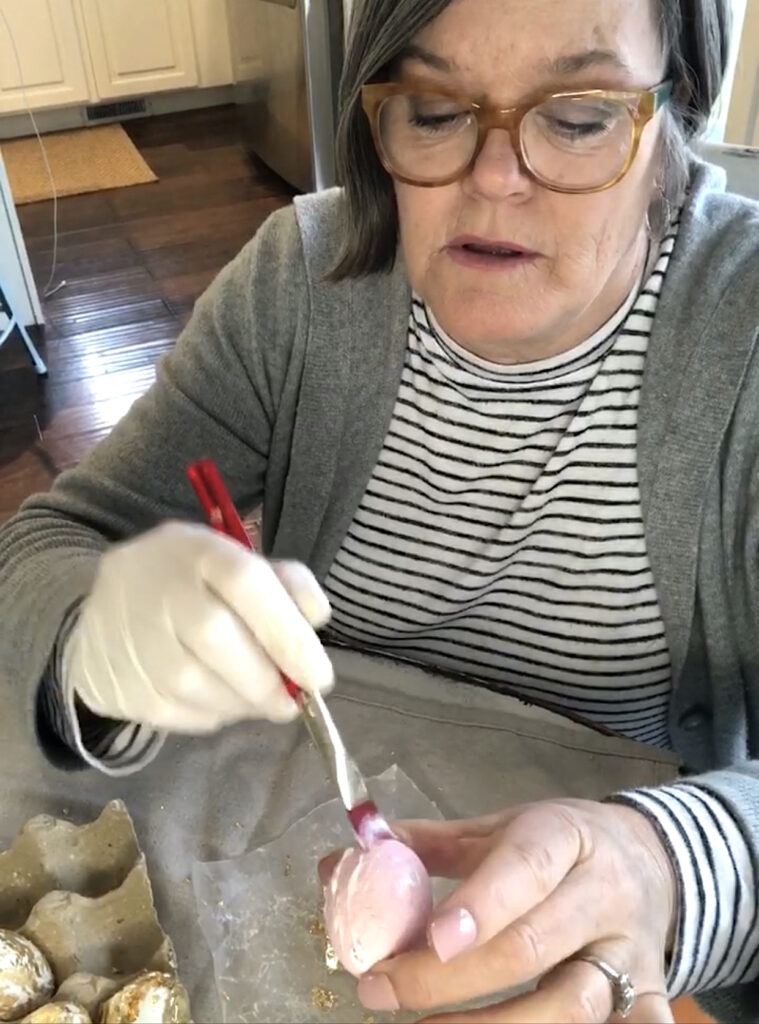 I painted the glue on the eggs in a random fashion. Don't cover the entire egg with glue if you want some the white to show through.
How to attach gold leaf to wooden eggs
The gold leaf comes in square sheets with paper in between to avoid sticking together.
Gently pull out one sheet and place on a piece of wax paper. Again don't breath too hard or it will fly.
Place egg in the center and wrap the gold leaf around the egg. Make sure it is sticking to the glue nicely.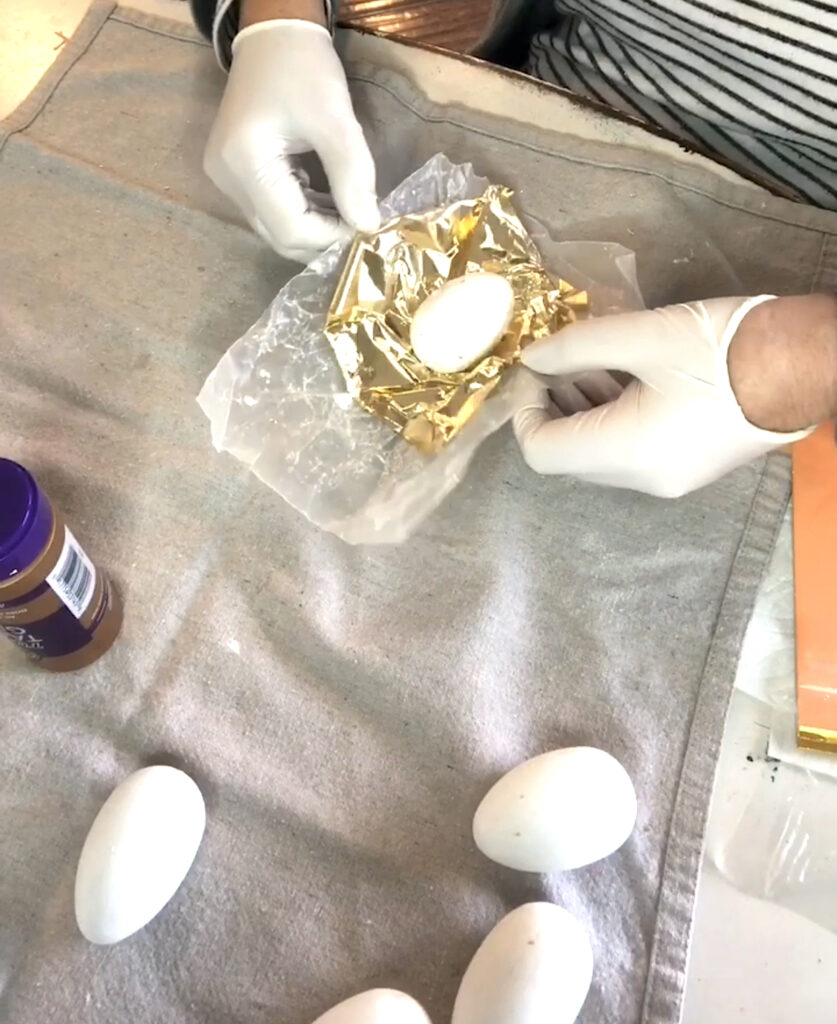 Let it sit for for bit to dry.
Then with a clean dry paint brush or your hand brush off the excess gold pieces.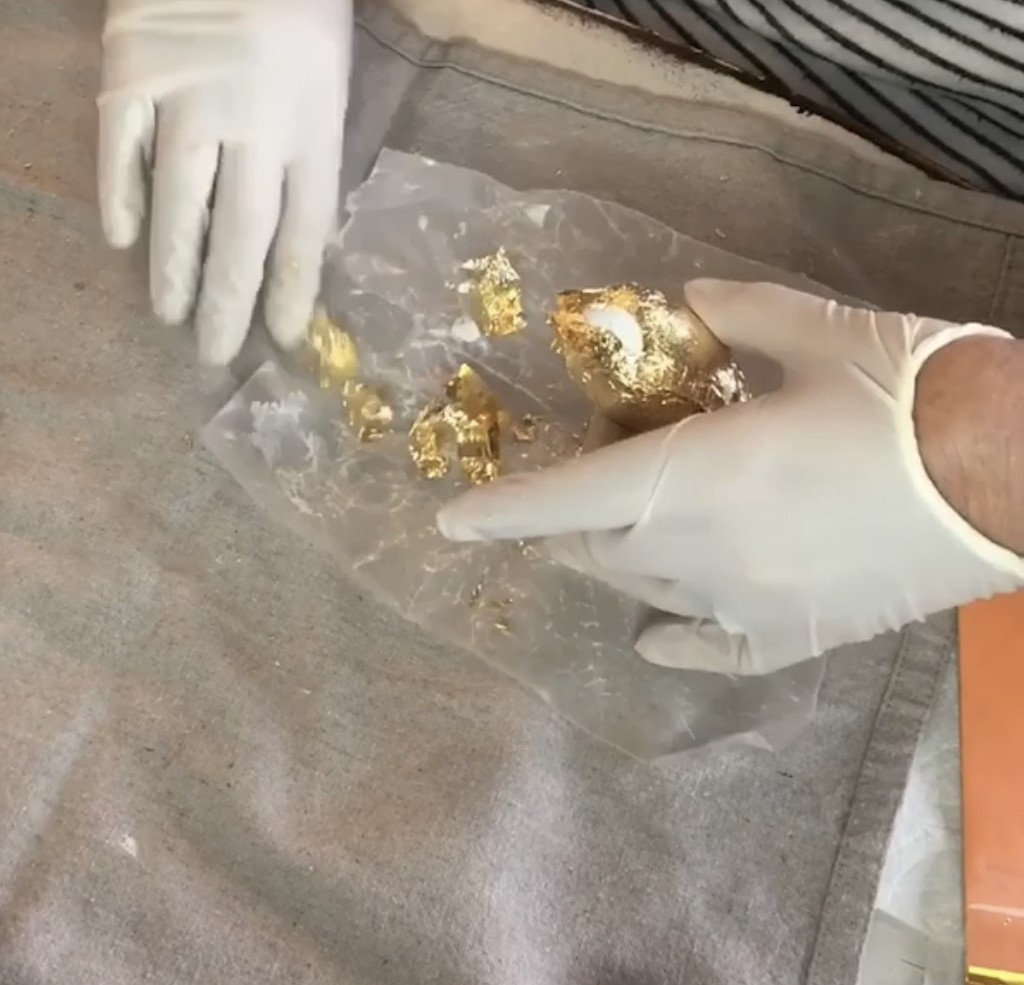 (keep the excess because you can roll the egg in it later if you need to add more)
Seal the gold leaf wooden eggs
To seal the egg I brushed more glue all over the egg. It reminds me decoupaging.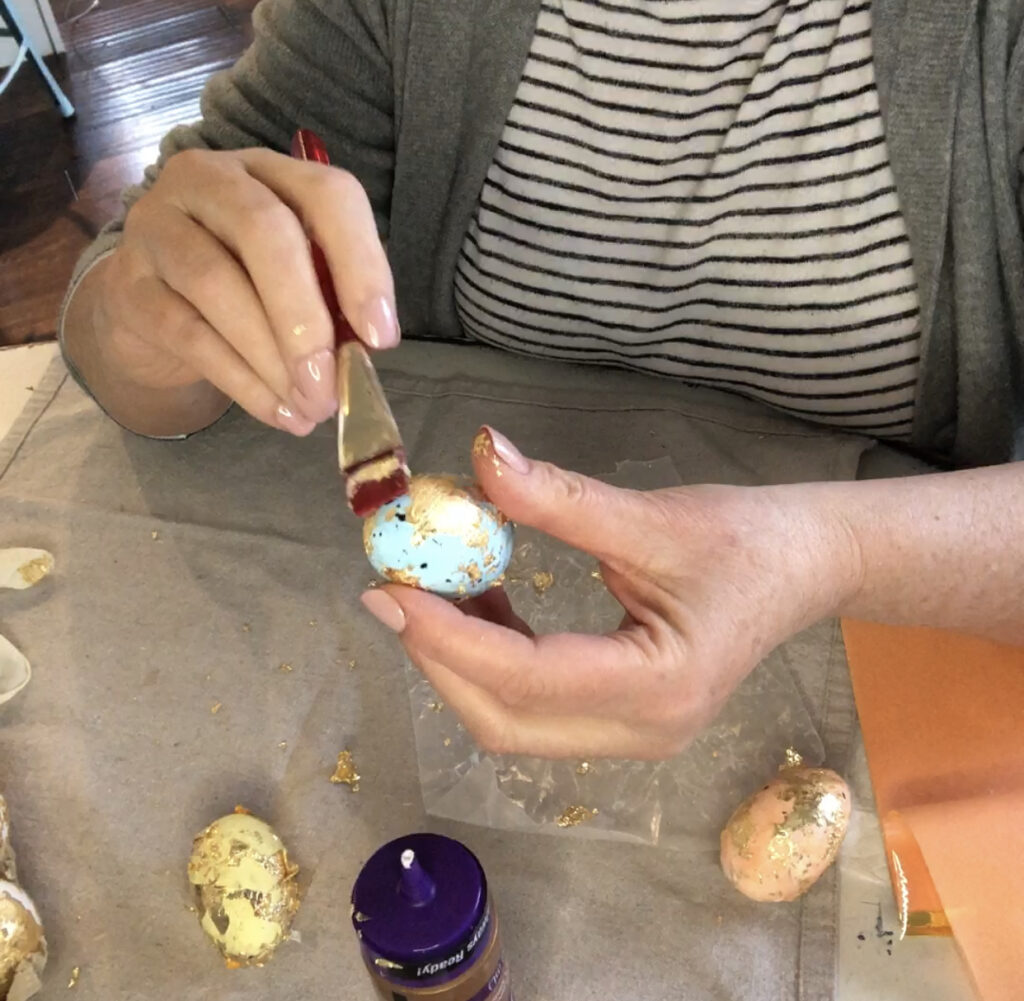 Admire you beautiful eggs.
I also added gold leaf to some pastel foam eggs that I found. It worked great on those eggs too!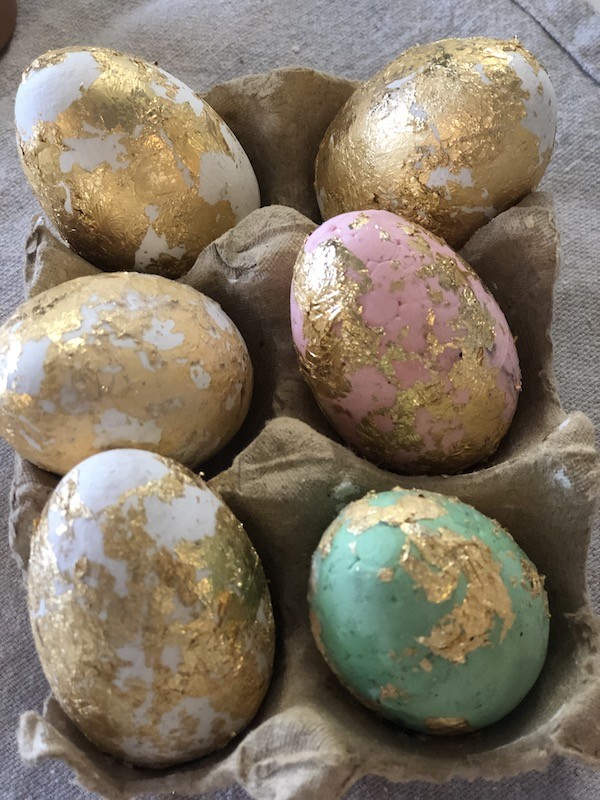 More Easter Posts
My Easter crafts and recipes Round Up
Shopping Links

Please Share by Pining to Pinterest