Has anybody else had trouble with their glass water dispensers leaking? Drip Drip Drip! I love these water dispensers…they really add that special something to any party but they leak!! I am going to share how I you can fix a leaking glass water dispenser.
How to fix the leaking water dispenser
I looked all over the internet to find a cure and someone suggested using the rubber seals that you use on a garden hose. TA DA!! It totally works!! Quick easy and cheap! Now I don't have to throw this glass water dispenser out and go buy a really expensive one.
See those two yellow rubber thingys? Yep that is them. You put one on the inside and one on the outside of where the spigot goes into the glass jar and it causes a perfect seal. The rubber thingys that came with the jar were just not strong enough to handle the pressure of all the water once it was full. I made some delicious herb infused lemonades for a get together and it would have been a disaster if the glass water dispenser had leaked. You just don't want to have worry about fixing a glass water dispenser during your party. This is the cure!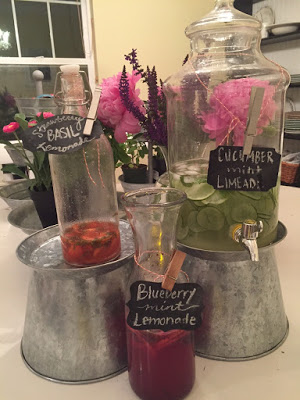 I love to host parties and it is so frustrating when the water dispenser leaks all over the place. Can you imagine if the water dispenser had leaked at this small wedding reception I held in my backyard? Especially when it was holding pink lemonade! You just don't want the sticky lemonade mess all over the floor!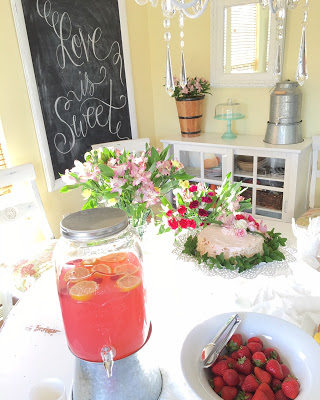 I hope this helps anyone else out there that is wanting to fix a leaking glass water dispenser at their next party.
Pin For Later
Shop This Post