Hello my friends I am so excited to share some updates on our Italian Palace- Palazzo Ricci!
About a year and half ago we bought a 250 year old Italian Palace in Casoli, Italy. It is gorgeous but needs a lot of work. You can read how it all began here. We were just about to start refurbishing the palace but then Covid hit. After lots of delays things are really starting to progress.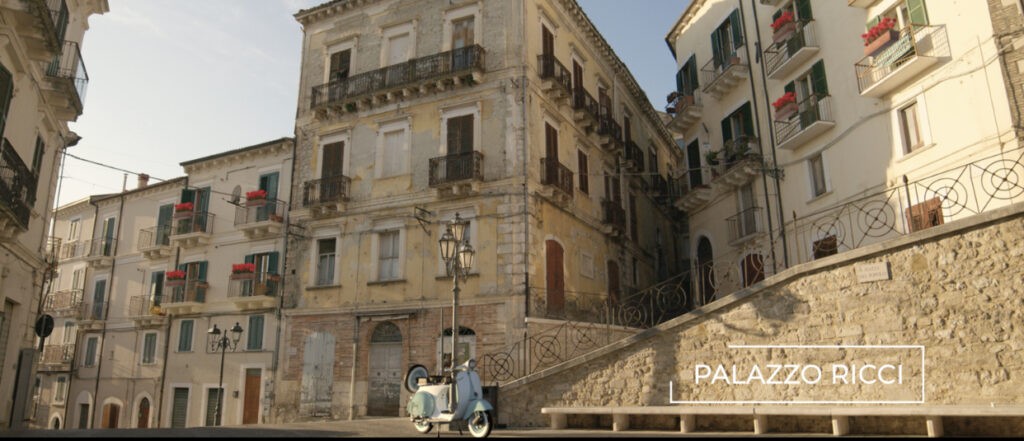 I am so excited to share some of the things that have taken place!
Guess what!!
Palazzo Ricci Reborn film premier is taking place LIVE February 4th! Yes you read that right! A mini film premier about our Palace!
More about that at the bottom of this post!
Palazzo Ricci Experience Center
Our design team has been busy creating a beautiful experience center. It is a space across the street from the palace. Visitors can come in and learn about the Palazzo Ricci residence club. Plus get a glimpse of what one of the rooms will look like.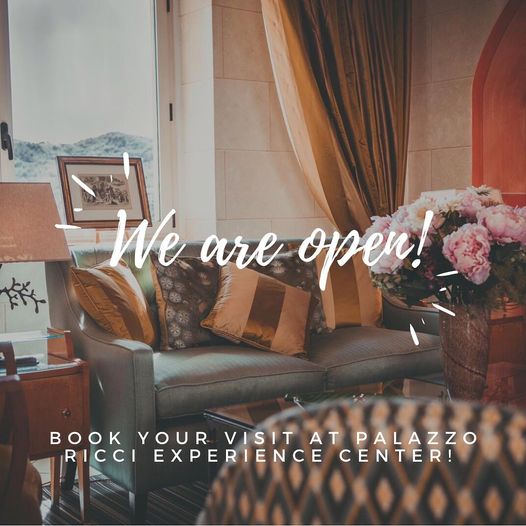 Beautiful fabrics and bed linens, Antique Italian furniture, Unique chandeliers. Each one of the 14 luxuriously-appointed residences will be complete with 5-star amenities.
Palazzo Ricci in the news
We have had some interest in our story about the Palazzo Ricci being reborn from some publications you might recognize and some are from Italian news articles!
Palazzo Ricci "a former medieval palace in Abruzzo, Italy, is currently being restored with the idea of remote working in mind. Once completed, the property, which was originally built for Italian nobility, will offer 14 five-star residences, complete with a spa, private gardens and a swimming pool"
"An all-round rebirth, which sees the Palazzo Ricci team also engaged in charity activities and the involvement of cultural and craft associations for the creation of many components that will furnish and embellish the residences"
"Our goal" says Valeria Milano of the Palazzo Ricci team "is not just the 'come back' in a place of the heart, a desire to bring families back to a place that they may have abandoned years ago and that is in their veins, in their families, a desire to bring new tourists to Casoli and Abruzzo.
Palazzo Ricci palace surrounded by scaffolding
Our restoration team began to get all the scaffolding all around the Palazzo so that construction could begin! It seems like we have been waiting a very long time to see this kind of progress. I cannot wait to get back to Italy to see this with my own eyes! We are hoping to get back over there in May, fingers crossed!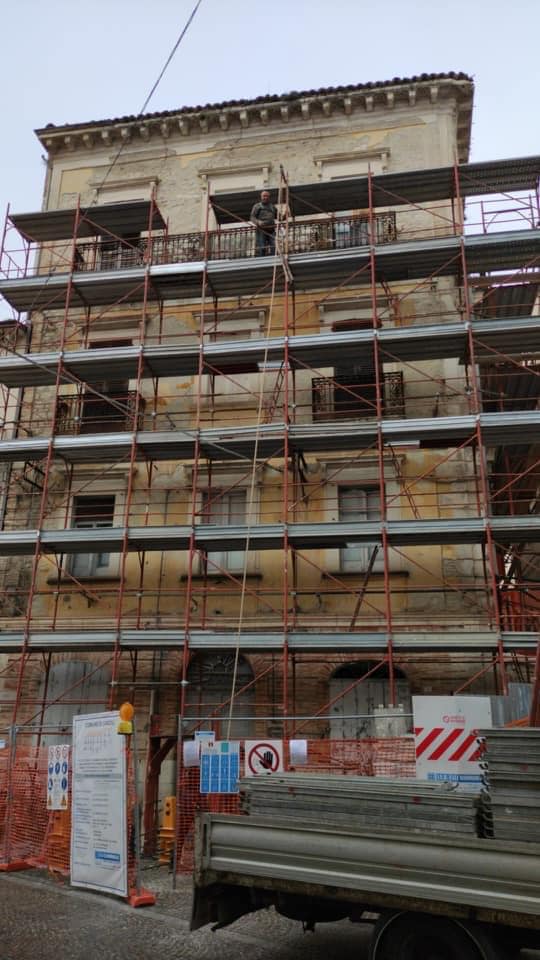 Film Premier Palazzo Ricci Reborn
Ok my friends this is the most exciting part!! This Thursday February 4th 11AM Eastern will be the LIVE premier of the film Palazzo Ricci Reborn.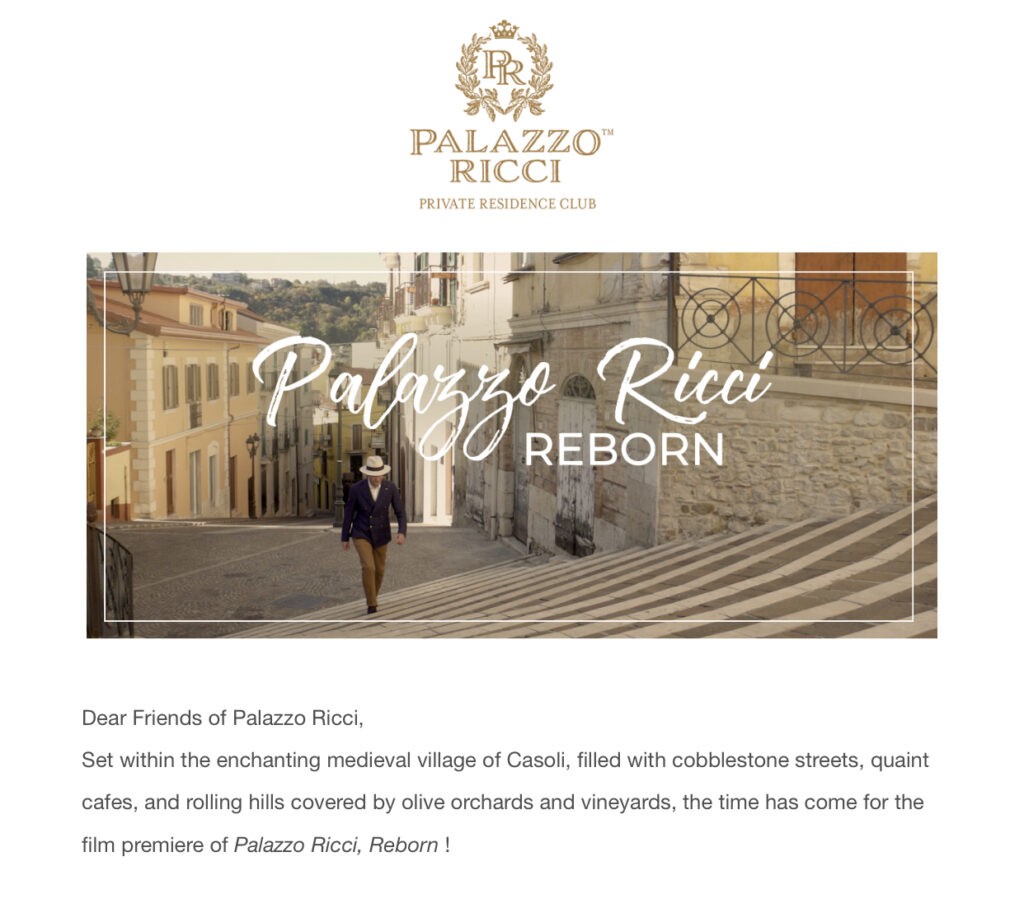 Directed by award-winning filmmaker Walter Nanni, "Reborn" is an artistic journey of one man's love affair with the land, the traditions, and the history surrounding Palazzo Ricci.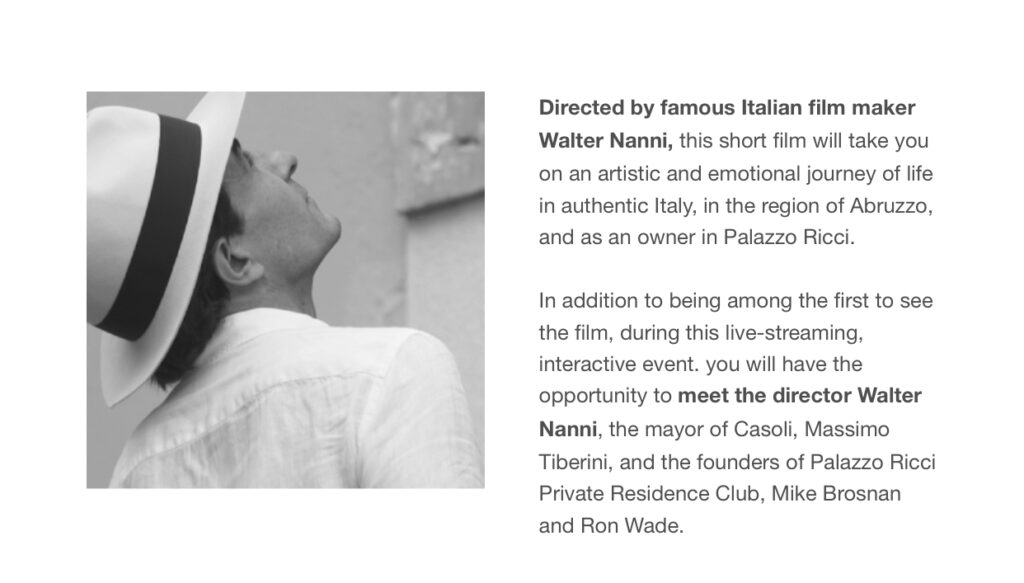 Plus there will be interviews with our design team, my hubby and his partner and the director of the film!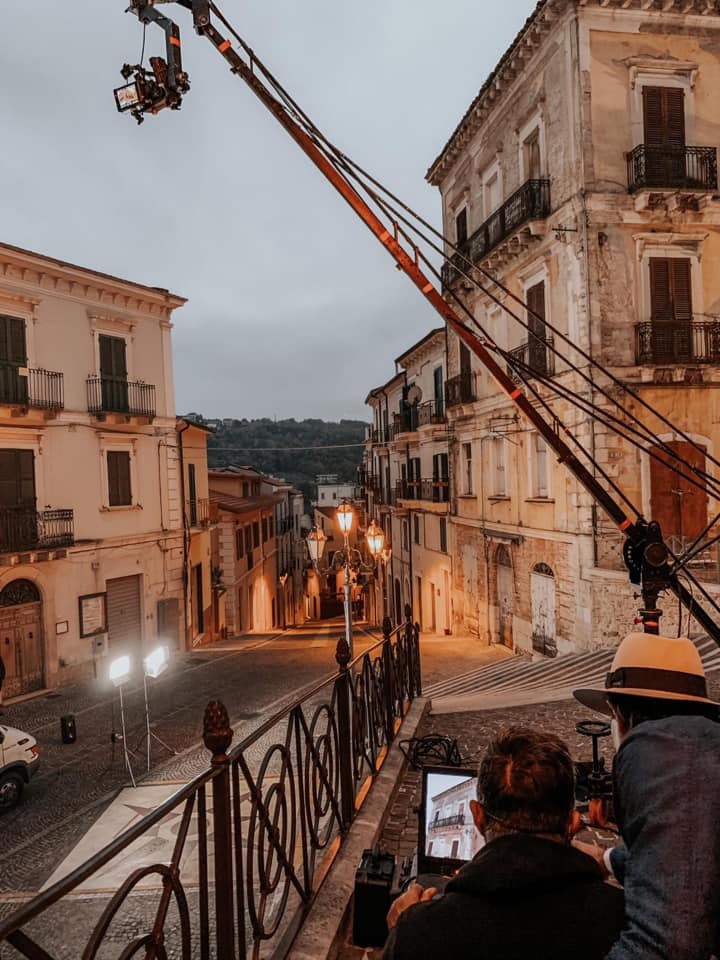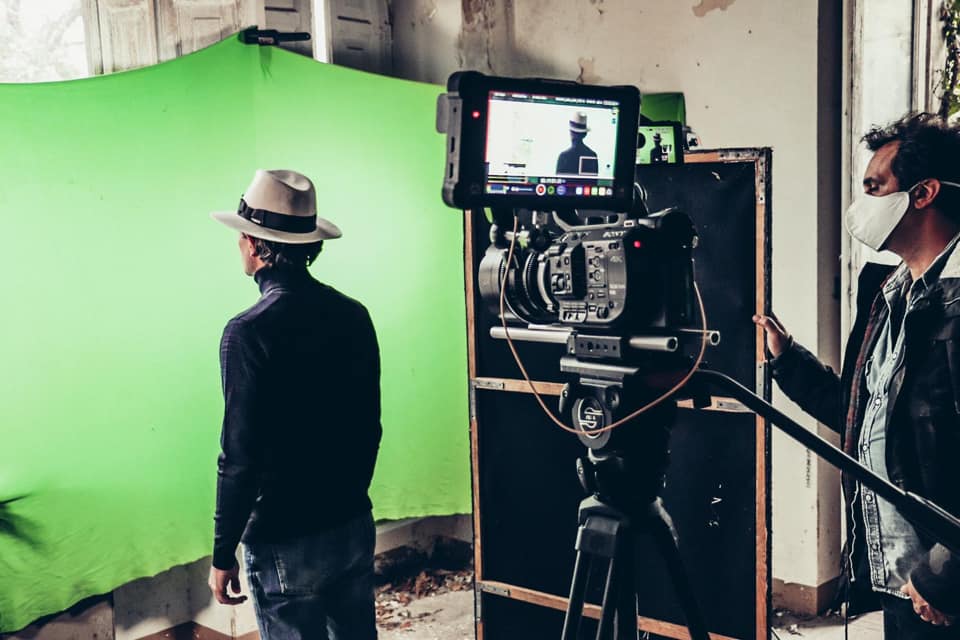 You can tune in either at the website Palazzoricci.club or on Facebook or on Instagram.
Sign up here to get a notification about the premier.
Dreams can come true
I just want to thank you for your support and kind words of encouragement. It means the world to us to know that people are rooting for you. We have waited so long to start seeing some progress and now we are! I hope you all will tune in and watch the LIVE premiere and hear from everyone there in Italy.