I love Valentine recipes and craft ideas!
The red, pink and white colors are just happy colors don't you think?
I have put together a collection of 6 of my favorite fun Valentine recipes and craft ideas for you!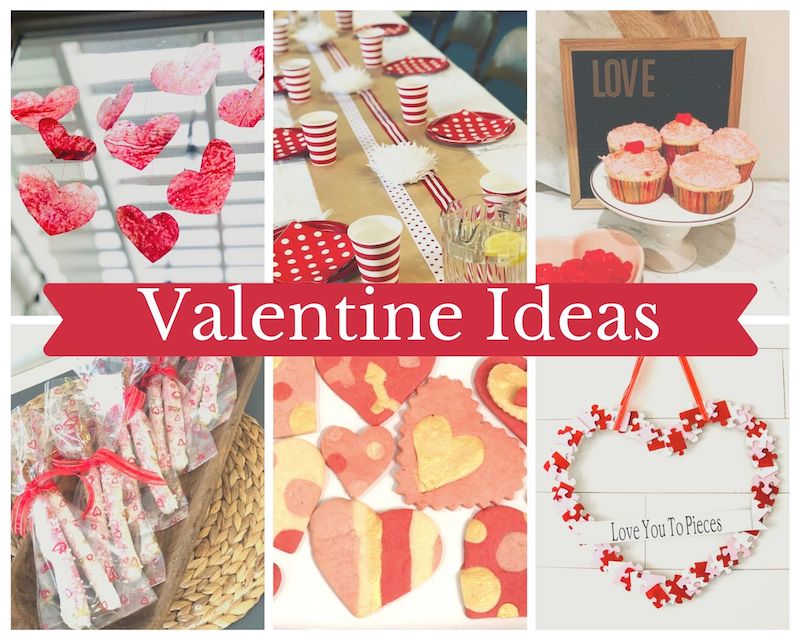 Valentine Pink Funfetti Cupcake Recipe
Here is a yummy pink fluffy Funfetti cupcake recipe that you can make with your kids or grandkids!
To make these Pink Funfetti cupcakes extra special you need to add in some extra ingredients.
Sour cream, pudding, extra eggs, oil and water make a very moist delicious cupcake that even any adult would love.
Here is the Funfetti recipe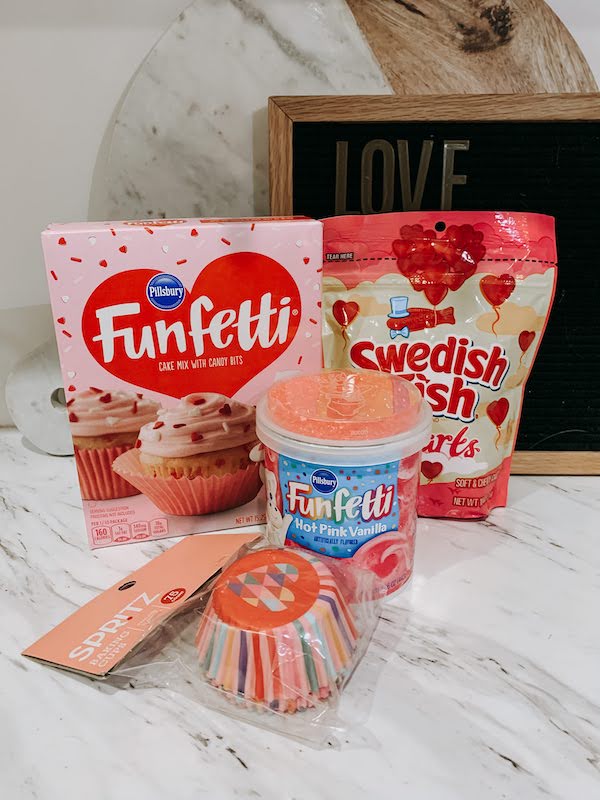 Patchwork Valentine Heart Shaped Sugar Cookies
These cookies are seriously so fun to make! Here is the recipe for the sugar cookies.
I love the idea of creating a pink patchwork cookie that has multiple pink, red and plain sugar cookie dough colors.
Polka dot cookie cutters, heart cookie cut outs, striped cookies and even an arrow. I used this mini arrow cookie cutter to get this look.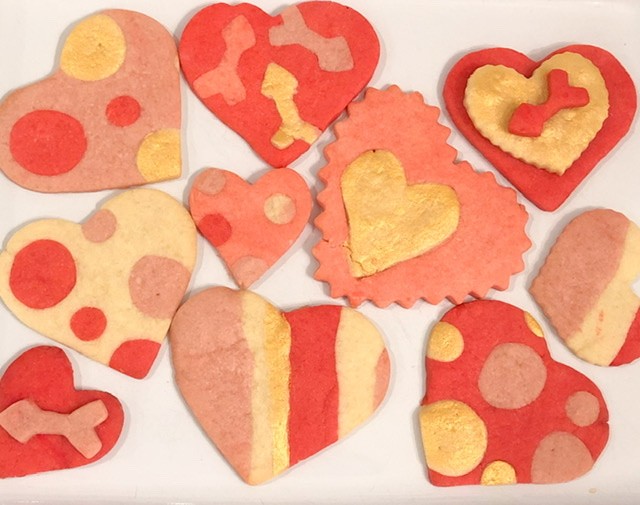 French White chocolate dipped Pretzels
Here is a a super easy and quick recipe to make these delicious French white chocolate dipped pretzels.
If you can't get French white chocolate in the store, Go ahead and use Ghiradelli's white chocolate chips.
Once they are dipped, sprinkle with pink, red and white sprinkles like these. Placing them in Valentine wrappers make them look so good!
You can also make these for the 4th of July or graduation parties too!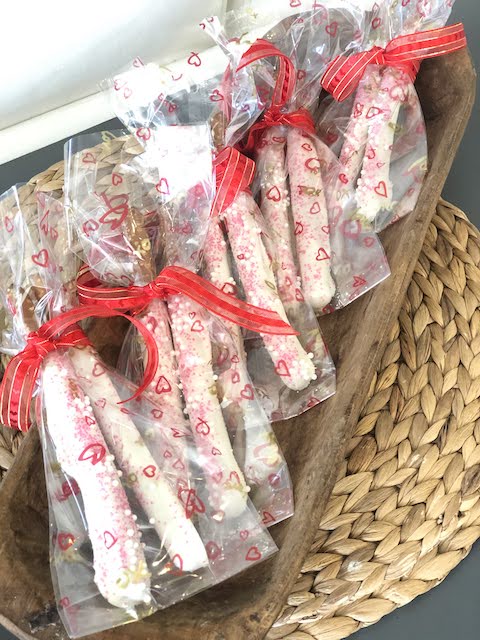 Red polka dot and striped Valentine tablescape
You will love this simple and easy tablescape that I put together.
I used a really unique thing from a paint store of all places for the table runner.
Plus make some coffee filter flowers to use down the middle of the table for the centerpiece.
Here is the link for this Valentine tablescape.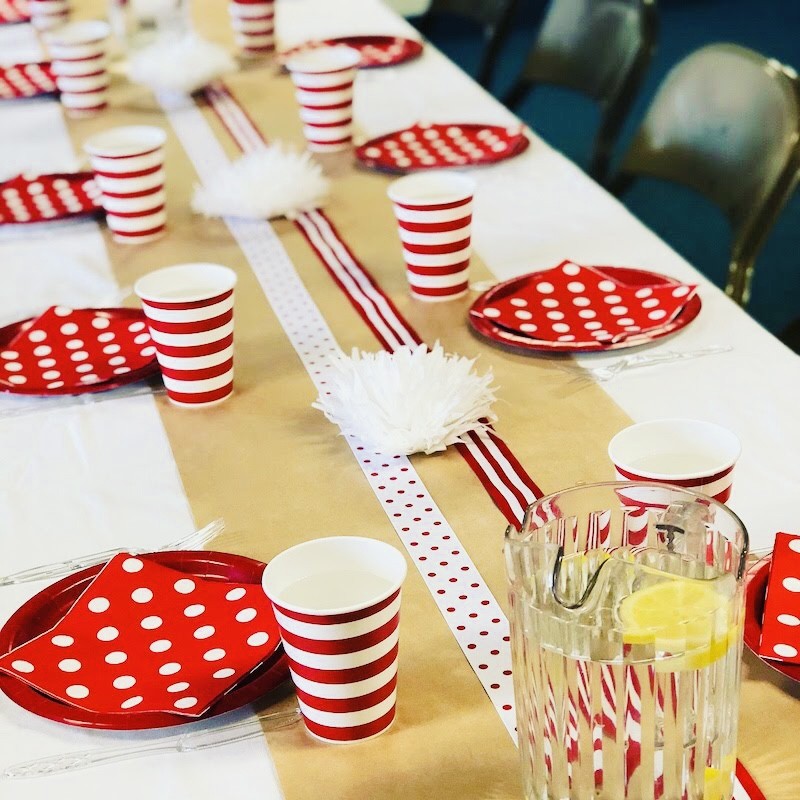 Puzzle piece heart shaped wreath
You know if you have followed me for any length of time I love to recycle things.
This puzzle piece heart shaped wreath turned out soooo cute!
I found the puzzle pieces from the thrift store! They are larger sized, not what you would find in a 500 piece puzzle. You can purchase bigger sized puzzle pieces here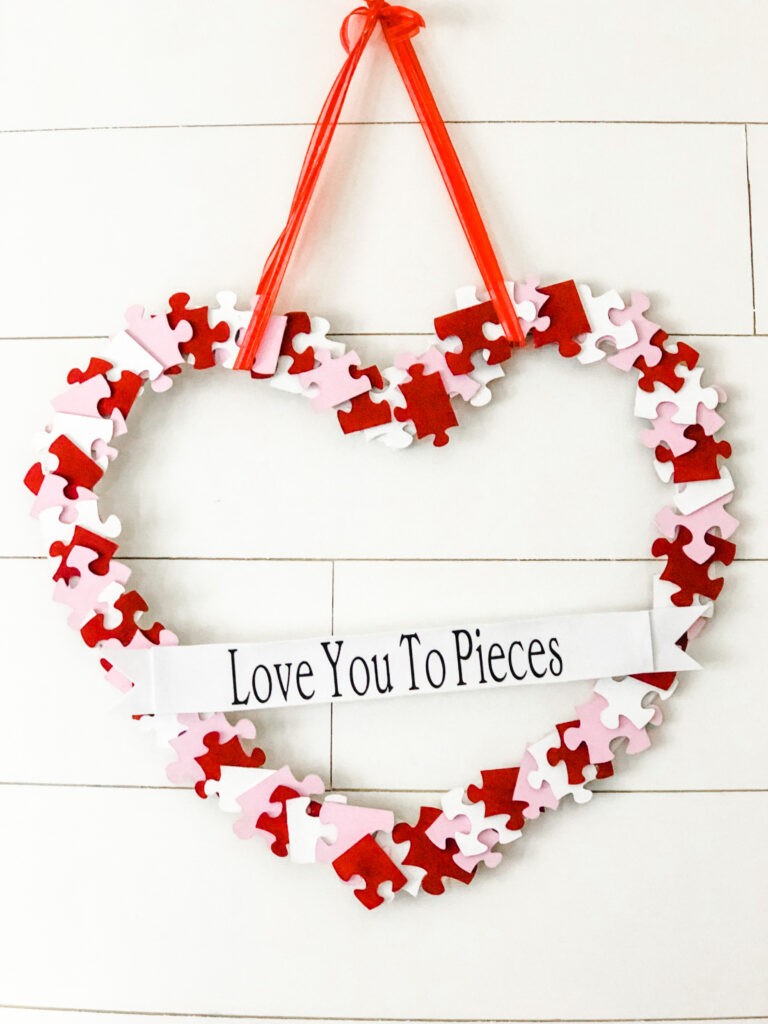 Melted crayon Valentine stained glass hearts
I love this old school super easy crayon Valentine craft idea!
I shaved old crayons to create these pretty crayon stained glass hearts.
Gather all the crayons that the kids have left laying around and make these today!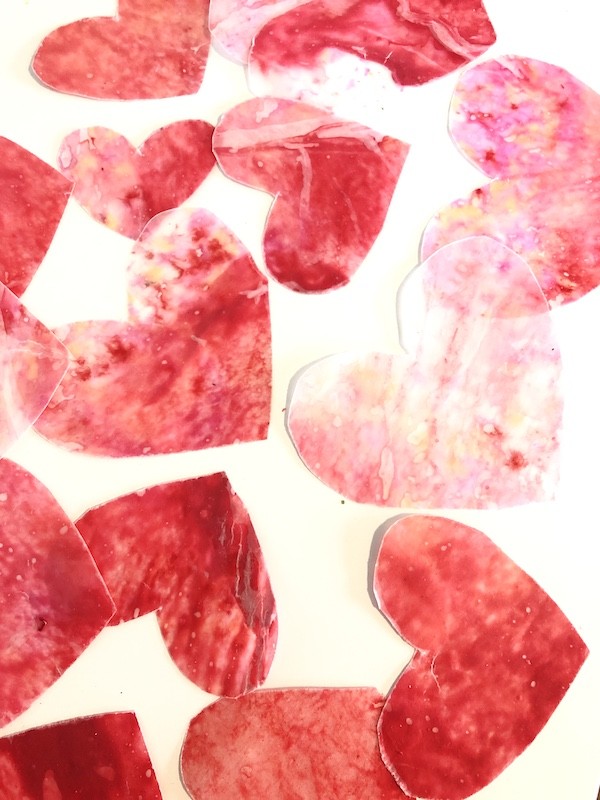 Other Valentine Ideas